15 SEO Blogs for Every Pro and Beginner
If you are an SEO blogger, there are many things you should keep in mind to make sure your blog is getting the traffic. It's vital to write compelling content that will attract people to your blog, but also to make sure that it's optimized for search engines. Here are 15 SEO blogs for every pro and beginner that can help you on that journey.
SEO Inspiration and Ideas on LinksManagement Blog
If you are in search of the latest SEO updates and inspiration for better progress, pay attention to the professional Linkmanagement Blog. It offers numerous article on various SEO issues from the best SEO experts. It will help to outsmart your rivals in no time.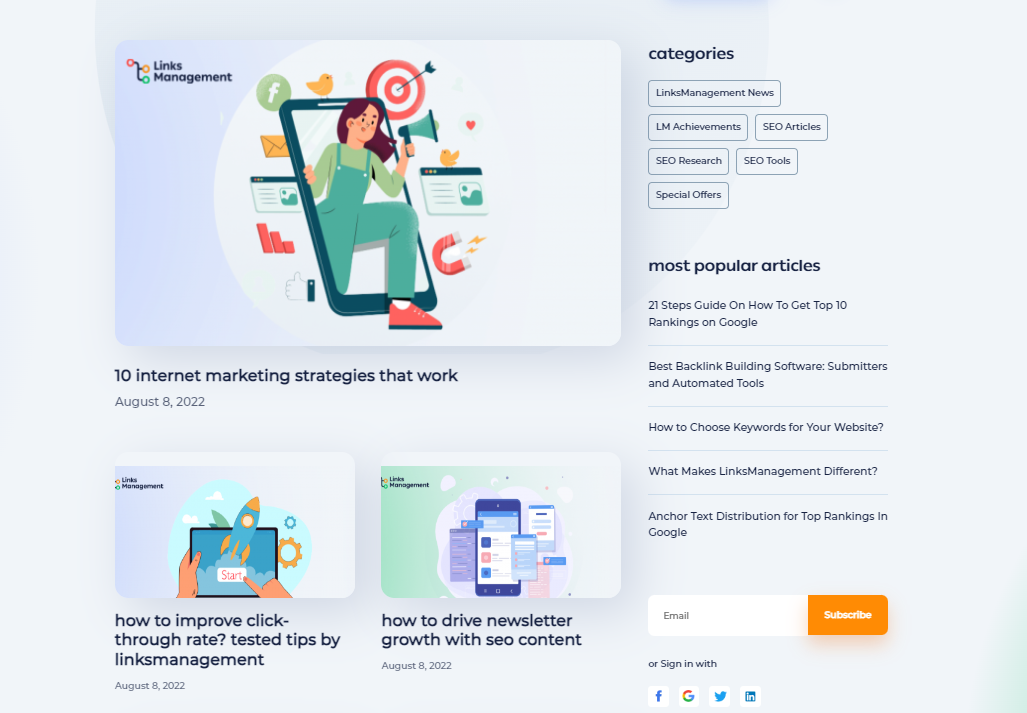 SEO Blogs for Beginners
In today's digital world, SEO becomes more and more competitive. As a beginner in this niche, you need to know the best practices for successful SEO and how to boost your blog's ranking. Besides universal search engine optimization blogs, we can underline the following best SEO blogs for beginners:
1. StudioHawk
StudioHawk SEO Blog is one of the best marketing blogs for beginners. It has a lot of great tips and tricks that you can use to improve your SEO. When you first visit the blog, you will notice that the author has a lot of experience with SEO. There are articles that explain how to set up a website, what the different types of SEO are, and how to build a website from scratch. The StudioHawk SEO Blog is an invaluable resource for learning how to improve your website's search engine rankings.
2. Mangools
Mangools Blog has articles on how to use keyword research, how to build a website, how to make your website more attractive, and much more. This blog is full of useful information that will help the best SEO bloggers to learn how to optimize their website and get it found on the internet.
3. Backlinko
Backlinko is one of the top SEO blogs for beginners. It offers a step-by-step guide to SEO and provides a variety of helpful tips for SEO beginners. The blog is written by Brian Dean, who has been in the SEO industry for many years. Brian's blog includes everything from content marketing to link building.
Also, it provides tips on how to find your niche and what content to create for your blog. The Backlinko is useful for beginners since it provides a step-by-step guide on how to start your blog. So, it's a must-read for anyone interested in SEO.
4. SEO.com
SEO.com is on the list of SEO blogs that are great for beginners. It has been around for a long time and can boast a great reputation for SEO articles. SEO.com is also a blog that is updated regularly with new posts and articles on SEO tips, tricks, and advice. It also has a page for beginner bloggers, which is perfect for those who are just starting to go down this path.
SEO Blogs For Middle-level SEO Specialists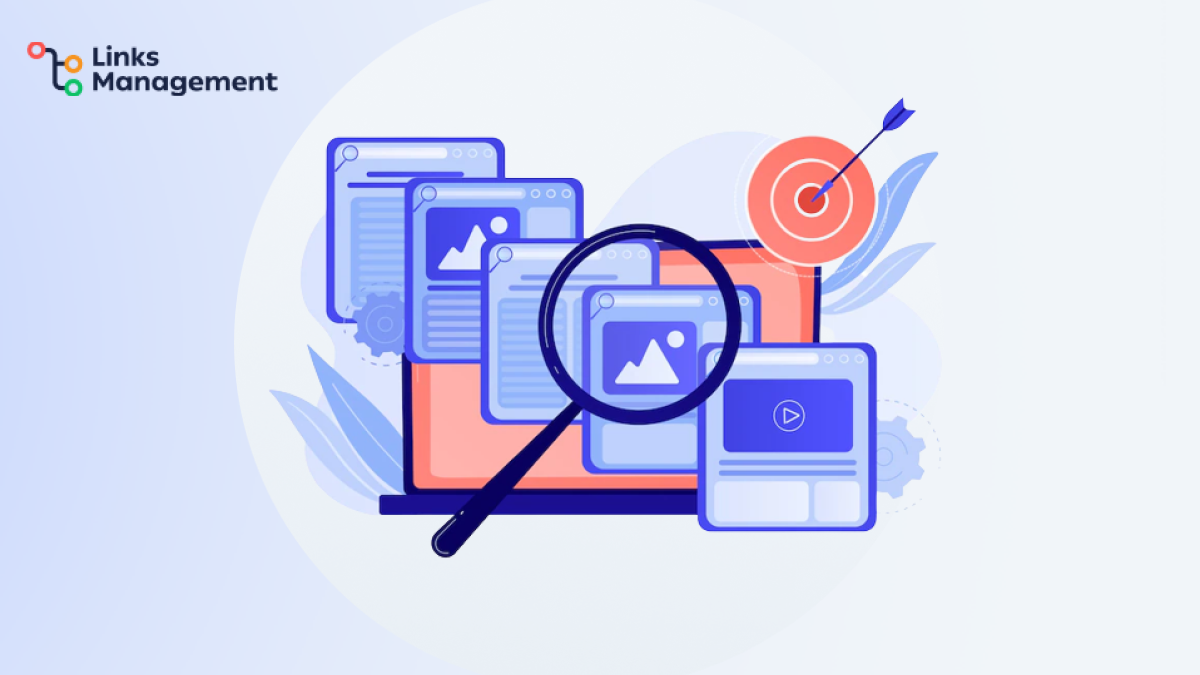 There are many middle-level SEO specialists who need to be aware of what's going on in the industry. As a result, we have compiled a list of SEO blogs that are perfect for middle-level SEO specialists to read. These blogs cover everything from SEO metrics, to Google updates and SEO case studies. It is crucial to keep up with the latest SEO news so that you can stay competitive in your market.
5. Onely
Onely is on the list of SEO blogs for middle-level SEO experts. Its blog was founded in 2007 by a group of SEOs who were frustrated with the poor quality of content on SEO. The team at Onely began with a simple idea: provide high-quality content to the SEO community. Today, Onely continues to evolve and improve its services to meet the ever-changing needs of SEO professionals.
6. Search Engine Land
Search Engine Land is one of the most popular SEO blogs in the industry, with a subscription base of over 10,000 people. In fact, it's on the list of SEO blogs for middle-level SEO experts. Search Engine Land is a blog that provides SEO tips, tricks, and news to help people get the most out of their online marketing efforts. It offers a lot of insight on how to succeed with your SEO strategy. The blog itself is great for those who want to learn about SEO but are not quite ready to take the next step in their career.
7. Search Engine Land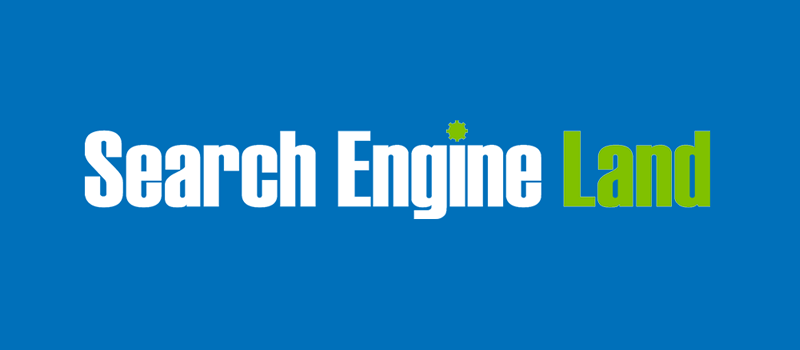 In the middle of the list, the blog that is written by a team of experienced SEO professionals who have a lot of experience in the field. Although it may not be the most popular blog in the industry, Search Engine Journal is a great resource for beginners and professionals alike.
It is updated on a daily basis with new content and has a variety of articles that cover topics. It also has a lot of helpful tutorials on WordPress, website speed optimization, Google AdWords, and other marketing topics. It has been featured on many popular SEO blogs such as Search Engine Watch and Search Engine Land.
8. TLDR Marketing
TLDR is a popular acronym that stands for Too Long Didn't Read. It is an abbreviation that is used to describe a text which is too long to read and the person reading it has not read the text in its entirety. This can be due to either not having enough time to read the text, or not being interested in reading the text. TLDR is a blog that is dedicated to marketing and SEO. This blog has articles that can help you learn about how to get your website to rank on the first page of Google, how to make your website attractive to consumers, and how to write blog posts that attract readers.
9. SEO Blog by Aleyda Solis
Aleyda Solis, who is an SEO expert and blogger, has done a great job of explaining the importance of SEO in terms that everyone can understand. Solis talks about how SEO is not just about writing content for the website but also about having a web presence. Her blog is an example of how to do both of these things. There, she discusses the importance of SEO, the benefits of using SEO, and the best practices for SEO. Her blog includes many useful SEO tools such as SEO tutorials, and SEO articles. Aleyda Solis is a very helpful resource for SEO experts.
10. SEO Insights by Brodie Clark
SEO Insights by Brodie Clark is a website that provides SEO advice to help users better understand how to optimize their website. The website is divided into two sections: the blog and the forum. The blog is where Brodie Clark shares his knowledge and experiences with the public. The forum is where users can ask Brodie Clark questions and get answers to the queries. SEO Insights by Brodie Clark is beneficial for SEO experts.
Brodie Clark, a well-known SEO expert, has published his insights on his blog. These insights are helpful for SEO experts to learn about the latest news and changes in the SEO industry.
11. G-Squared Interactive Agency by Glenn Gabe
G-Squared Interactive Agency, or G2A, is a website that can help SEO experts with their websites. G-Squared Interactive Agency by Glenn Gabe is a great resource for those who want to stay up-to-date on the latest SEO trends. Glenn Gabe has been in the SEO field for over 20 years and has provided valuable insights into the industry.
The website offers information on web marketing, social media, and search engine optimization. G2A is a website that offers online marketing services for websites that want to improve their rankings on search engines. The website provides a variety of services including site audits, content marketing, and website optimization.
SEO Blogs for Professionals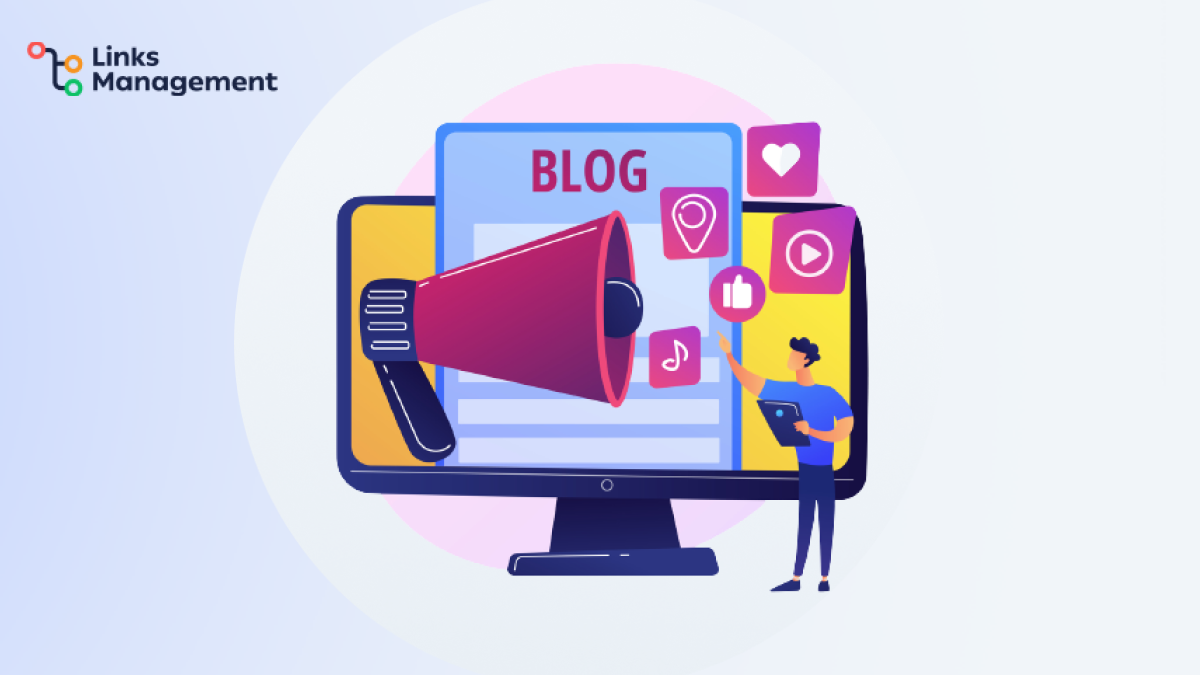 These blogs are incredibly helpful to people looking to learn more about SEO when it's hard to find something valuable. meaning, this is the list of SEO blogs for professional in this area.
12. The Semrush Blog
The Semrush Blog is one of the top 2022 SEO blogs on the internet. It has a large number of followers from all over the world and covers many different topics related to SEO. The blog was created by Will Critchlow, an SEO expert who also has a podcast that is very popular. It offers content for both beginners and professionals, with a wide variety of tutorials, guides, and articles that are easy to understand.
The blog also has a section called "The Semrush Blog Show" which is where the author of the blog interviews top experts in the field of SEO. The Semrush blog also provides a monthly SEO newsletter that is packed with helpful information.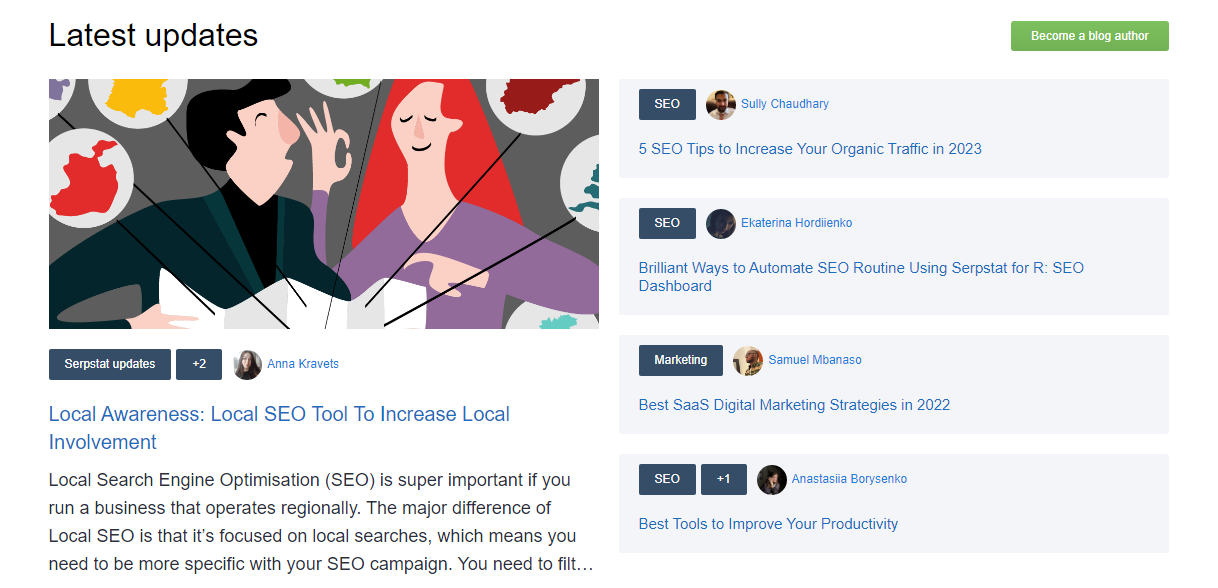 A resource that provides users with useful posts: cases and research based on search engine data for industries, how-to articles on SEO, PCC, and content marketing topics from expert authors, news and service updates. The blog will be helpful for both beginners and experienced digital specialists.
14. Google Webmaster/Search Central Blog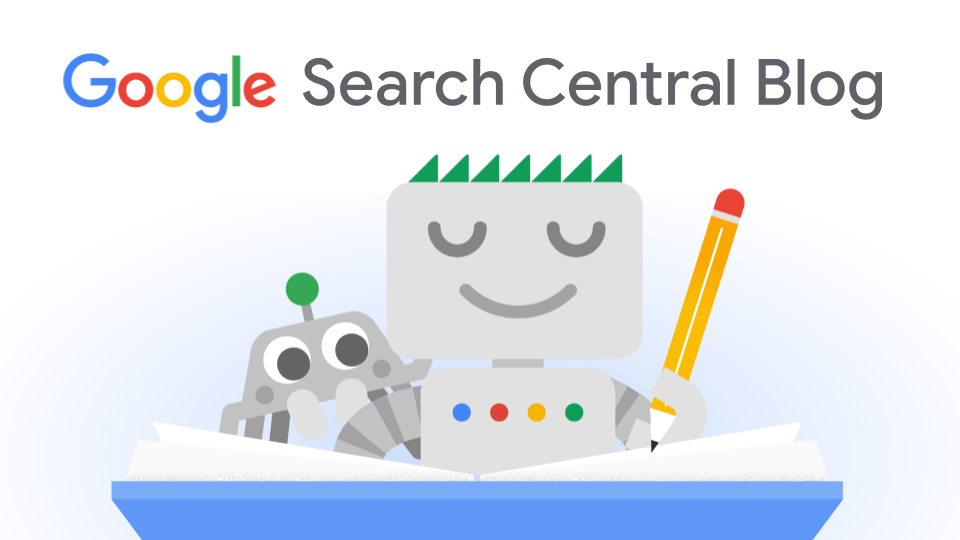 The Webmaster Central Blog is the place for the most advanced SEO bloggers. If you are looking for the latest and greatest in Google search engine optimization, this is the page for you. The blog is a place where you can learn about search engine optimization from the best and brightest minds in the industry. You will find all the latest news, advice, and ideas on how to improve your site's ranking in Google. It also covers how to make your blog more accessible to mobile search, which has increased dramatically in recent years.
15. Builtvisible SEO Blog
The Builtvisible Blog is for advanced SEO bloggers who want to learn more about how to use SEO in their blog posts. It is created by an experienced SEO blogger who has a lot of knowledge about how to use SEO on a blog. He has created this blog to help others who are trying to make their blog into a successful business. Builtvisible is a blog that gives its readers information on how to build a blog and make it successful. It also gives helpful advice on how to make your blog stand out from the crawd.
Conclusion
Learning is a never-ending process, whether you are just starting the career in SEO or already has 10 years of experience. It's the only way to stay competitive on the market and be on the top of search rankings. We hope this information and this list of SEO blogs for will be beneficial for you and your future results.
Boost Your Website Traffic
free
SEO Cost Calculator Tool
Enter URL & See What We Can Do Submit the form to get a detailed report, based on the comprehensive seo analysis.