A Comprehensive Guide to Programmatic SEO: The Basics You Need to Know
‍Programmatic SEO is the new way of optimizing websites for search engine visibility. It is a combination of technical and creative strategies that helps websites to rank higher in search engine results. It is becoming increasingly important for businesses to understand the basics of programmatic SEO to ensure that the right audience sees their website.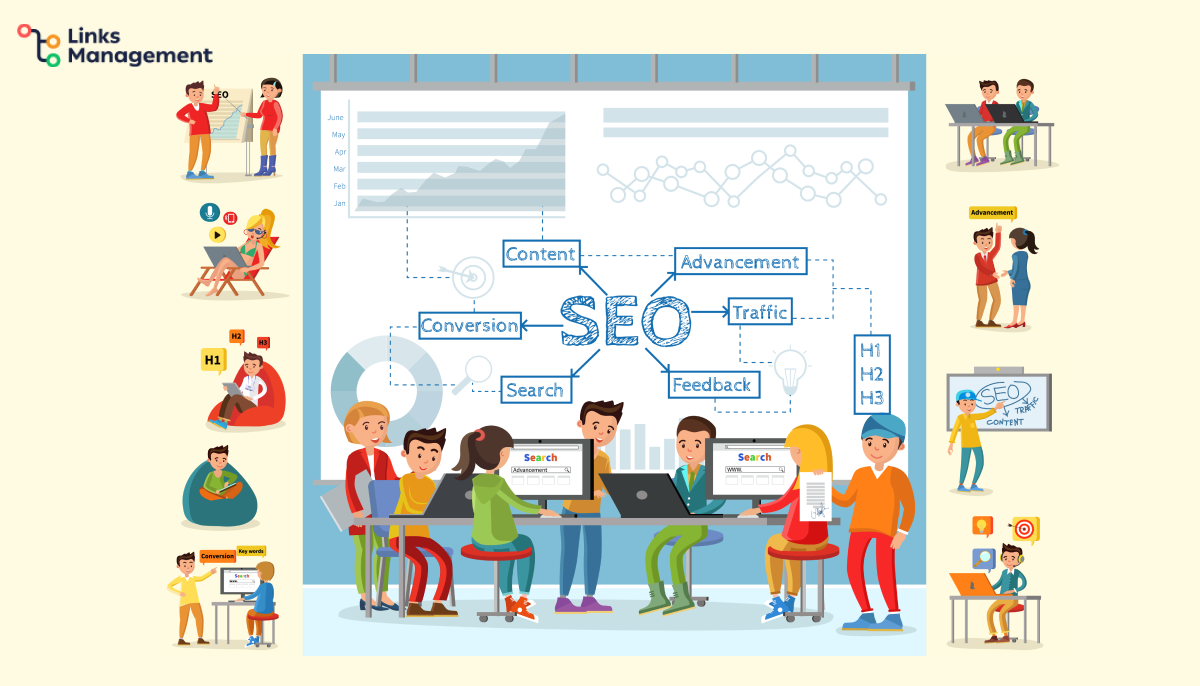 This comprehensive post will provide you with the fundamentals of programmatic SEO and the techniques you need to know in order to make your website SEO-friendly. It will cover topics such as keyword research, content optimization, link building, and more. By the end of this article, you will have a better understanding of programmatic SEO and be on your way to improving your website's visibility and ranking.
What is Programmatic SEO?
When people talk about programmatic advertising, they are referring to the use of software to buy and sell digital advertising. To be more precise, programmatic advertising is the process when computers, not people, select and place advertisements on websites, mobile apps, and other media, such as radio and TV. It is also referred to as programmatic sales and trading that deals with the purchase and sale of media inventory using automated systems. With programmatic advertising, computers select the audiences, decide on prices, and place the advertisements.
A similar (but a bit different) concept is programmatic SEO. Let's provide the programmatic definition. It refers to the automation of SEO-related tasks such as content creation, keyword research, link building, and more. All of these tasks can be executed by software and are often used to accelerate the overall process. Programmatic SEO is a useful tool for marketers who want to expedite their SEO strategy.
It allows you to outsource certain activities and scale your efforts by automating other tasks. It also provides a way to scale up your budget on certain activities (like paid marketing) so that you can get a higher return from your investment. Moreover, there are tons of successful examples of programmatic SEO websites.
Benefits of Programmatic SEO
There are many benefits of using programmatic SEO to drive traffic to your website. Understanding these benefits will help you to stay focused on improving your website's ranking. Here are a few of them:
Visibility. If done correctly, programmatic SEO will help to improve your website's visibility and make it more likely to be discovered.
Speed. It can often take months to see the results from SEO, but programmatic SEO is able to expedite this process. You may be able to see results within a few weeks or months.
Scale. One of the best benefits of programmatic SEO is that it allows you to scale your efforts. You can outsource some tasks and automate others to make your job as a marketer easier and more efficient.
Cost. When done correctly, you should be able to spend less money on your strategy and still see a positive return using programmatic SEO.
Keyword Research
Keyword research is the first step in any SEO strategy. It is the process of finding out what terms your potential clients and competitors are using to search for products or services like yours.
Here are some basic tips for conducting keyword research for your SEO strategy:
Determine your objective. Before you start conducting keyword research, you need to determine your marketing objective. What is your goal for your website? What are you trying to achieve? These are questions you need to answer before you select the keywords you want to target.
Make a list of potential terms. Once you have determined your objective, you can start to make a list of potential keywords. You can use tools like Google's Keyword Planner or just a spreadsheet to record the terms you want to target.
Find out what your competitors are using. This will help you to find out what your competitors are targeting, how many people are searching for those terms, and how much traffic those terms are bringing in.
Content Optimization
Content optimization is a crucial part of any SEO strategy. It helps to improve the overall visibility and ranking of your website by making it more attractive to search engines. However, not all content is suitable for SEO. The most important thing to remember about content optimization is that it should be useful for people and search engines.
Here are a few tips for optimizing your programmatic content for SEO:
Understand your audience. The first step in content optimization is to understand your audience. What do your customers want? What type of content do they gravitate towards? The better you understand your audience, the easier it will be to create the content they are looking for.
Create quality content. The next step is to create quality content. Quality content is something that your readers will find useful. It is not just thrown together for the sake of SEO. Quality content is a valuable resource for your readers.
Use keywords naturally. One of the most common mistakes people make when optimizing their content for SEO is to stuff keywords in the content. While it is important to use keywords naturally in your content, you don't want to make it seem like you are trying to trick the search engines.
Link Building
Link building is another crucial part of any SEO strategy. It is the process of creating and acquiring links that point back to your website. Links are an indication of trust in the eyes of search engines and are used to determine the ranking of your website. There are many different ways to go about building links for your SEO strategy.
Here are a few basic tips for link building:
Find relevant websites. The first thing you need to do when building links is to find relevant websites that may be interested in linking back to your website. You can find these websites by doing some research and thinking about where your target audience hangs out online.
Outline your goals. When you are contacting websites, you need to have a goal in mind. What do you want from the website you are contacting? Do you want them to link back to your website? If so, you may want to offer them something in return for the link. Do you want them to mention you in an article? If so, you may want to ask them politely.
Understanding Algorithms
While it is not necessary to understand how algorithms work, it is important to understand how they affect the visibility of your website. When someone performs a search, their search engine will display 10 or more search results. The algorithms will determine where your website will show up in these results. If you are interested in improving the visibility of your website, then you will want to understand how these algorithms work.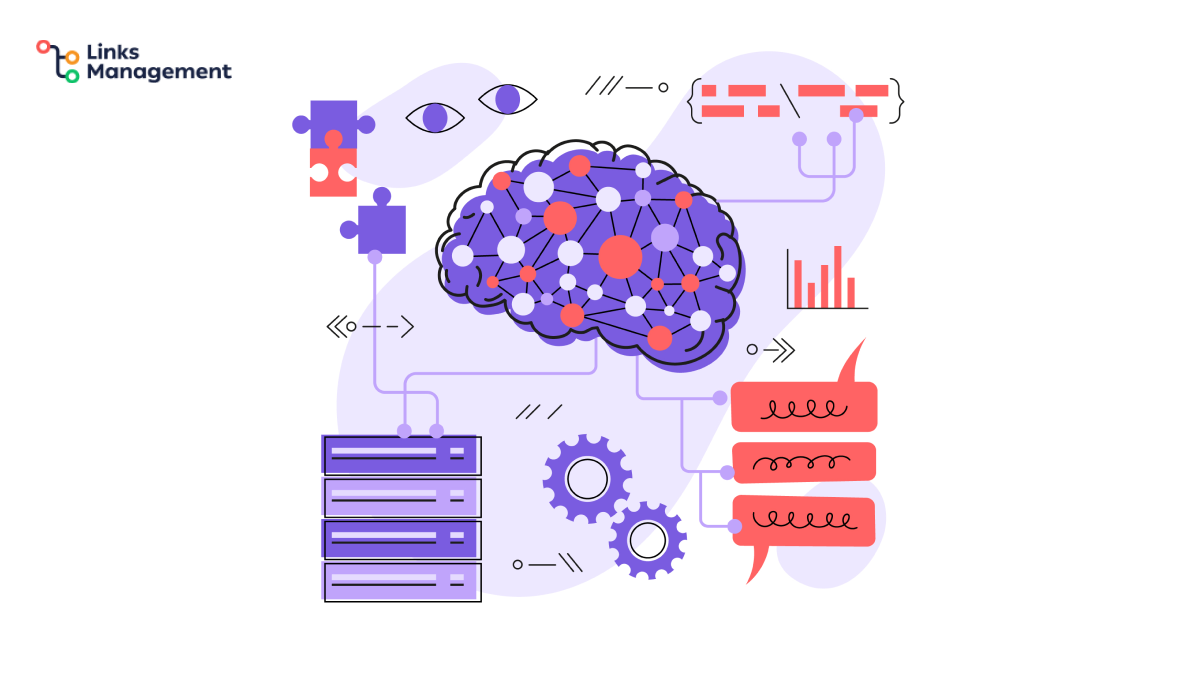 Here are a few tips that might help you gain more clarity:
Get to know your competitor. You need to understand what they are doing to rank better than you. You also need to understand what they are not doing that you can take advantage of.
Understand what the search engine wants. Once you have a better understanding of your competitor, you need to think about what the search engine wants. What does it want to see on a website? What does it want to see on a page? What does it want to see in a title?
Anticipate algorithm updates. The final thing you need to do as a marketer is to anticipate algorithm updates. Google is always updating its algorithms, and you need to be prepared for this and keep track of them.
Programmatic SEO in WordPress
WordPress is an excellent platform for businesses and bloggers to build a website or blog. But what many people don't know is that it's also a great platform for programmatic SEO. Programmatic SEO WordPress is exactly what it sounds like – using software to automate certain SEO tasks. On WordPress, this can include creating meta tags, optimizing the code, and ensuring that your website is up to date with the latest search engine algorithms. This can save a lot of time and energy, as it helps you focus on the creative aspect of your blog instead of worrying about technical details.
Furthermore, programmatic SEO helps you stay on top of the latest industry trends and adjust the code accordingly. What's more, it can even help you anticipate potential issues and fix them before they become a problem. So if you're a WordPress user and you want to get the most out of your website, don't forget to consider programmatic SEO as an option.
Programmatic SEO with Webflow
If you're looking for a way to improve your website's SEO, then look no further than programmatic SEO with Webflow. Webflow is a powerful platform that allows you to create beautiful and functional websites with ease. With programmatic SEO, you can easily optimize your website for search engines, ensuring that your content is visible to the right audience. This includes optimizing page titles, meta descriptions, and other SEO elements. Additionally, Webflow's blog feature allows you to create SEO-friendly content that will help your website rank higher in search results.
With Webflow's programmatic SEO, you can maximize your website's visibility and get the most out of your SEO efforts. The platform is incredibly easy to use and can save you a lot of time and hassle, allowing you to focus on other important aspects of your website. So if you're looking for a great way to increase your website's visibility and improve its SEO, then programmatic SEO with Webflow is the perfect solution.
Conclusion
As you can see, programmatic SEO is an important part of any online marketing strategy. It can help you boost your website's visibility, increase website traffic and ultimately, grow your customer base. But, without knowing the basics of programmatic SEO, you're not going to get the most out of your efforts. That's why it's important to understand the fundamentals of this powerful digital marketing tool. In this comprehensive guide, we have covered the basics of programmatic SEO and explained how you could use it to take your website's performance to the next level.
We have also discussed essential concepts such as keyword research, link building, and content optimization, so you can maximize your SEO efforts and ensure your website appears in the top search engine results. Whether you're a beginner or a seasoned SEO expert, this information will help you understand the fundamentals of programmatic SEO, so you can get the most out of your website.
Build My Backlinks
free
SEO Cost Calculator Tool
Enter URL & See What We Can Do Submit the form to get a detailed report, based on the comprehensive seo analysis.