[Black Friday]: Up To 50% Off On Links & SEO Audits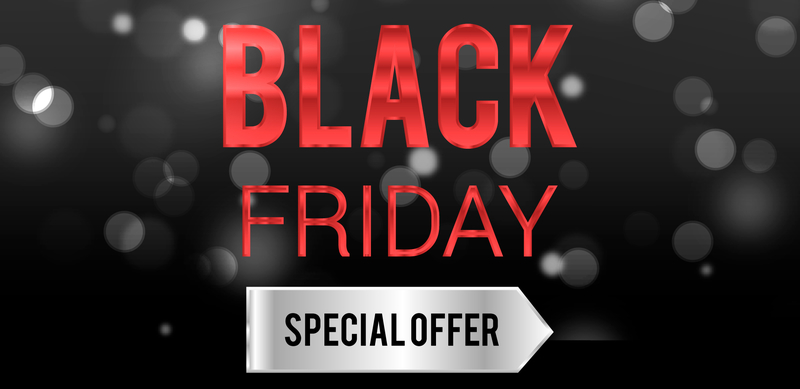 Looking for the most reasonable way to increase your website traffic, conversion, and income? Black Friday is a sterling opportunity to obtain 50% off on the best of our products.
We've elaborated a reliable bonus system so you can save a bomb on your SEO. The best thing is that the offer is valid between November 21 and November 30, 2017. It means that you'll have full 10 days to "rob us blind".
Wanna more backlinks at a reasonable price?
If you know that getting backlinks is all you need to boost your website performance, then our first deal is just for you! Buy monthly backlinks during the special deal period and get up to 50% of spent funds back to your account. The minimum amount of new links purchase is only $50.
3 Easy Steps To Get a Bonus
Step 1.  Purchase monthly backlinks manually or let our SEO Expert Tool do it for you automatically via gradual purchase. Before you start stocking up on backlinks we encourage you to try our Free SEO Cost Calculator. Once you discover the number of backlinks you need, pace yourself and don't buy them all at once. Otherwise, you'll strike Google's attention with the unnatural link building speed.
To stay on the safe side with your link building speed, use Free SEO Expert Tool that will help to control and perform all your campaign's calculations. Plus, you can benefit by using gradual purchase – just mark the backlinks you want to acquire gradually, and voila, enjoy the smooth increase of your backlinks amount.
Step 2. Select a bonus you want to get for your purchase. It depends on your choice and spent money. There are 3 bonus types you can get: an instant bonus*, a 4-month bonus, or an 8-month bonus. Let's say you upload $1,000 and request a 50% bonus. In 8 months our manager will add $500 bonus back to your account!
In other words, the longer SEO strategy you plan the bigger bonus you get. Let's do the maths:
| | | | |
| --- | --- | --- | --- |
| | Instant bonus* | Bonus in 4 months | Bonus in 8 months |
| Spend $50**-199.99 | get 10% bonus | get 20% bonus | get 30% bonus |
| Spend $200-999.99 | get 20% bonus | get 30% bonus | get 40% bonus |
| Spend $1,000-2,000 | get 30% bonus | get 40% bonus | get 50% bonus |
| Spend $2,000+ | get $600 | get $800 | get $1,000 |
Step 3. After that, send us an inquiry with BlackFriday2017 promo code along with an indication of your awaited bonus. Please note that if you claim refund or chargeback, you'll get no bonus. Additionally, bonus costs are non-returnable and may be spent only on backlinks purchase.

Additionally, you'll get an instant 20% bonus on guest post links in Adsy. To receive this bonus you have to sign up for Adsy under the same email you use for LinksManagement. After that, send BlackFriday2017 promo code via [email protected], contact us form, or online chat on our website to let the manager add the bonus to your account. Please note that you can use this bonus after adding at least $50** to your account. Take note that the bonus funds are non-refundable and may be spent only on guest post links.
Now it's time to get your bonus!
Wanna get an expert SEO help?
LinksManagement has one more Black Friday Deal for those who want to get the professional SEO help with their website performance and link building campaign. Order Backlink Audit or Full SEO Audit and get 50% of the price on your account back and enjoy the additional $50 bonus!
Order Backlink Audit to get your backlink profile checked and analyzed by our SEO experts. After you implement all the recommendations you may expect to get 300+ keywords in Top 10 and 7,000-9,000+ visitors/month. The usual price is $297, but now you can enjoy 50% discount!
Order Full SEO Audit to get an in-depth analysis of your website made by our SEO professionals. Once all the tips and recommendations are implemented, you'll get a chance to obtain 600+ keywords in Top 10 and 17,000-60,000+ visitors/month. The regular price is $792 but only on 21-30 November you'll get a chance to get 50% off!
And now the choice is yours! Stock up with backlinks or get one of SEO Audits to save up to 50% on your SEO campaign improvement, and contact our managers (via [email protected], contact us form, or online chat on our website) to indicate the bonus you want to get. If you haven't decided yet which bonus to choose, our managers will assist you helpfully.
*Please note that this bonus is available only to the new customers. Contact our managers (via [email protected], contact us form, or online chat on the website) to find out the further details.
**The minimum funds that should be spent by the customers begin from $100.
Please if You Copy or Rewrite Any Parts of the Content on Our Website, Make Sure to Include a Link to Our Website as an Original Source of the Content.

Related Posts