Black Friday's Special Offer: 50% Bonus for DA10-DA100 Backlinks

If you're looking for the most favorable way to boost your website conversion ratio and increase your income, there's no better time to buy backlinks than Black Friday. Don't miss out a chance to get a bonus!
On the occasion of Black Friday, we have implemented a reliable bonus system, and it's filled with striking opportunities to save money this week. Offer starts from November 23 up to December 1, 2016. It means that if you purchase backlinks during that period, we will pay you back up to 50% of spent funds. The minimum amount of links purchase is $100, maximum – $2,000.
So, how can you take a full advantage of this great deal?
Depending on the bonus amount, your profit will be transferred to your LinksManagement account immediately or in 3-6 months. BUT: a bonus will not be added and cannot be canceled if you make a refund or claim a chargeback.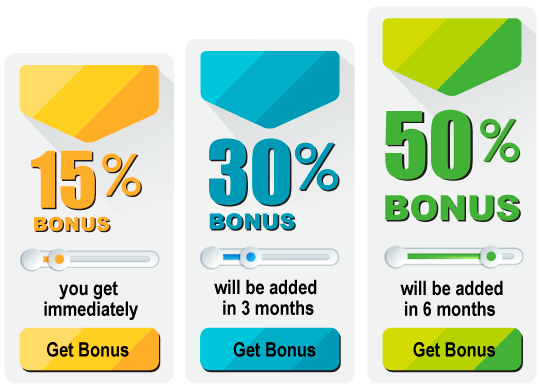 Let's deepen into simple mathematics: if you make a purchase on $1,000 and require 50% bonus, you will get $500 to your LinksManagement account in 6 months.
The number of available backlinks is limited – Get them while they last!
To make your purchase more comfortable and effortless, we suggest you use our SEO Expert Tool that will help to control and perform all your campaign's calculations. If you plan to buy multiple backlinks slowly but surely, you may start as many SEO Expert campaigns as you wish or add links manually to Gradual Purchase Сart. Refill your balance with the necessary amount that you want to be spent for new links purchase and email us. When the set amount of funds is spent on new links purchases (whatever time it takes), you will receive a requested bonus.
For example, if you start 4 SEO Expert campaigns, $500 per each, upload $2,000 and request a 50% bonus. Under the terms of the offer, when you have depleted all the required funds in those campaigns, in 6 months our manager will add $1,000 bonus back to your account!
All you need to do is to select a suitable bonus during the mentioned period by indicating it on [email protected] If you haven't decided yet which bonus system suits you best, get in touch with our managers. Thus, we assure you that when you make a deal with Linksmanagement.com, you can beat the competitors on Black Friday by taking advantage of our bonus plan.

NOTE: A special offer is valid only for newly purchased links and only from November 23 to December 1, to ensure you have enough time to enjoy the deal. Don't hesitate to catch the most affordable Black Friday & Cyber Monday offer today!
Please if You Copy or Rewrite Any Parts of the Content on Our Website, Make Sure to Include a Link to Our Website as an Original Source of the Content.

Related Posts