BlackList Function Release [Make Sure To Review]
Recently we've implemented a special function in our inventory for our clients – adding websites to BlackList. Now you have an opportunity to add websites to Blacklist in order to exclude those sites you no longer want to see in our inventory. Here are the details you need to know:
What Is It For?
BlackList function is made for creating an opportunity for you of automatic filtration of publishers' platforms.
You can:
add websites to BlackList (websites, not URLs)

see a list of websites in your BlackList

delete websites from your BlackList
What Does It Give You?
no longer see offers from these websites in your inventory

our SEO Expert tool no longer selects pages from these websites for you

our system no longer repurchases pages from these websites for you
How to Add Websites There?
go to the 

inventory

check the boxes against the websites that you want to add to BlackList

scroll to the end of the page and push the button "Add Selected To BlackList"

our system will automatically add the websites to your BlackList

Where Can You See the BlackList?
go to your personal account right at the top of your page

choose "My BlackList" tab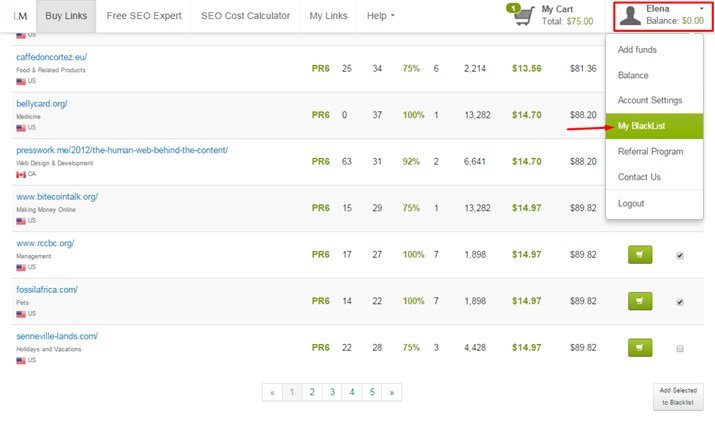 What Websites Can You Add There?
When you search for websites to place your backlinks, you often see websites that do not correspond to your specified characteristics. If you want such websites to be no longer displayed in the inventory, simply add them to your BlackList. They will be only displayed in your BlackList and you always can delete them from it.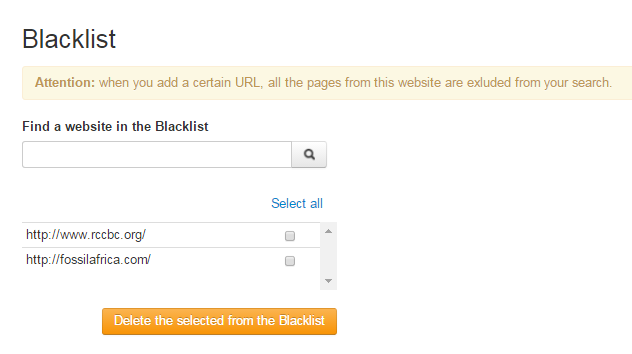 You add a website to the BlackList, if:
It's a low-quality website with poor design and weak content

This website is often unavailable and has hosting problems

This website is under Google filters

The website has a lot of external links, thus, it loses its value as a donor

This website is not relevant to your website theme

Pricing or other characteristics of this website are unacceptable for you

Website owner doesn't publish your backlinks
What do you think of this function? Is it comfortable for you to have it? Your opinion is very important to us, so please provide your feedback in the comments below. Thank you!
Please if You Copy or Rewrite Any Parts of the Content on Our Website, Make Sure to Include a Link to Our Website as an Original Source of the Content.
Related Posts