10 Most Effective Free Website SEO Checkers


No matter what you do in SEO, you will work faster and smarter using the right tools. You'll be surprised how can good tool save your time and make your work more effective.
So, how can SEO checker tools help you? Or may be the right question will be – how can you work more effectively with SEO?
All starts with having the right tools in your work.
I want to share with you 10 the best free SEO checker tools that can help you to solve a wide variety of issues and cover an impressive number of common SEO needs. These tools are easy-to-use, fast, and what is more important, they are free. I hope my reviews will be useful for you and you'll find at least a few of tools that you can use in your SEO work.

10 Free and Simple SEO Checker Tools
Google Webmaster Tools
Site: https://www.google.com/webmasters/#?modal_active=none
Complex site analysis. This tool is something that gives you detailed information about how well your site is search engine optimized. And shows for what queries your site appears in search results. Learn here how can Google Webmaster Tools be helpful.
Some of the most notable features include:
Viewing your link profile. This lets you see how many links your site has as well as the number of times users are clicking the link.
Viewing the penalties Google has given you. It will let you know how to recover from the measures that have been taken against your site.
Having the ability to delete URL addresses you don't like.
Having all of the data collected and tracked in easy-to-follow graphs.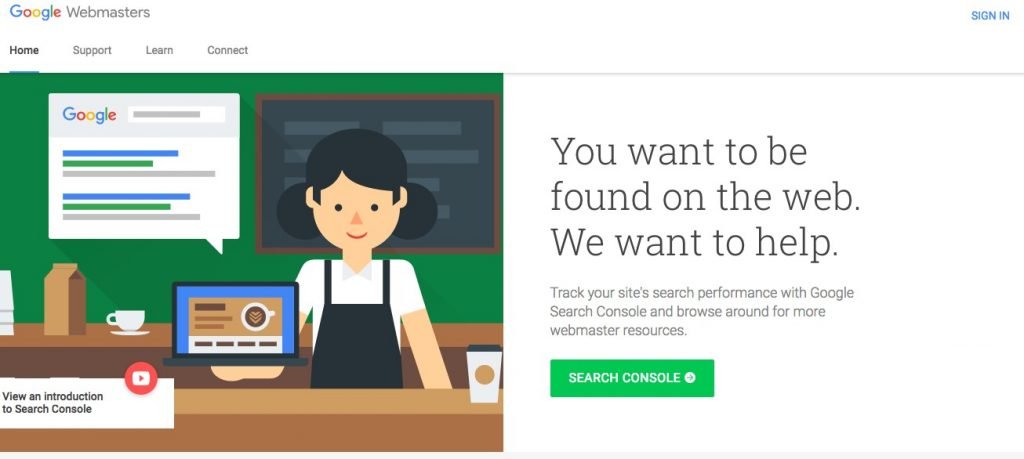 Moz Pro Tools
Site: https://moz.com/tools
Moz Pro Tools is a service focused on link building and site full analysis.
The keyword research tools are really the main draw to this tool but you should be aware that the number of keywords you can track is limited per campaign. Even with this limitation, I would still say using this tool is more than worth your time and energy. When you enter a URL into this tool, you will receive information about analyzing the:
Domain Authority
Page Authority
Spam Score
Established Links

Screaming Frog SEO Spider
Site: https://www.screamingfrog.co.uk/seo-spider/
It provides detailed technical audit of the site. Since this site is more technical than other tools, I would recommend it for those that are deeper into the world of SEO as a lot of the terms and processes are more advanced.
It useful for crawling and auditing medium and large sites because it shows what technologies are being used on the page and it also provides extensive information on the:
Size of the page
Status of indexing and server response
Nesting level
Relinking
Outbound/inbound links
Page load time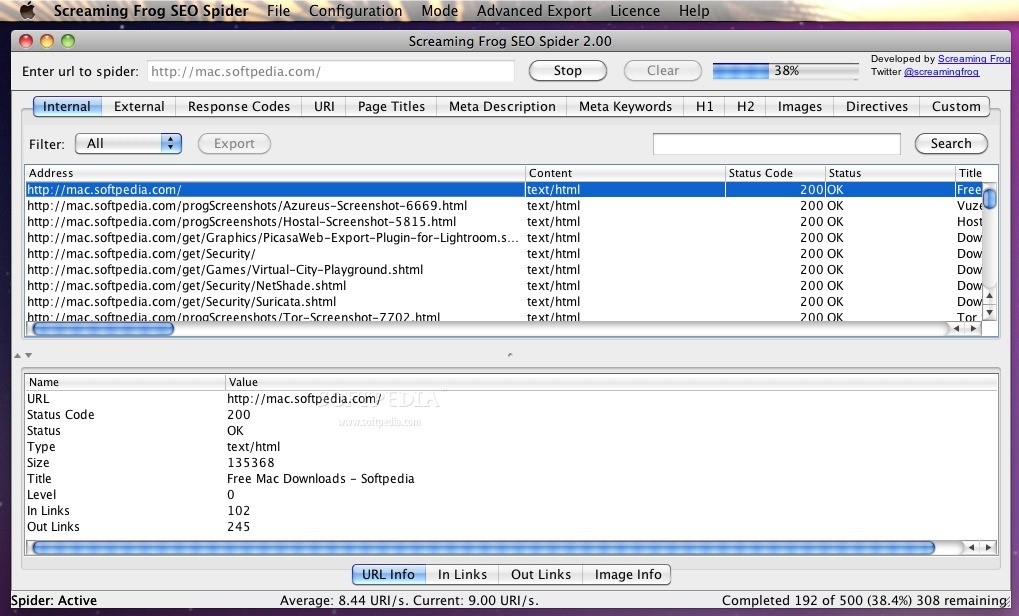 WooRank
Site: https://www.woorank.com/
Gives important information about SEO from within your browser.
This website SEO checker looks at social media, usability, mobile device opportunities, technologies, crawl errors and overall SEO compatibility.
I found this tool to be impressive and helpful in finding any oversights through their 7-day trial. The price for the subscription, however, means that I would only recommend this service for those that really want to see improvement and get more info about their SEO. The features of this tool include the analysis of the:
Title tag
Meta description
Headings
Keyword consistency
Keywords cloud
In-page links
Broken links
Blog potential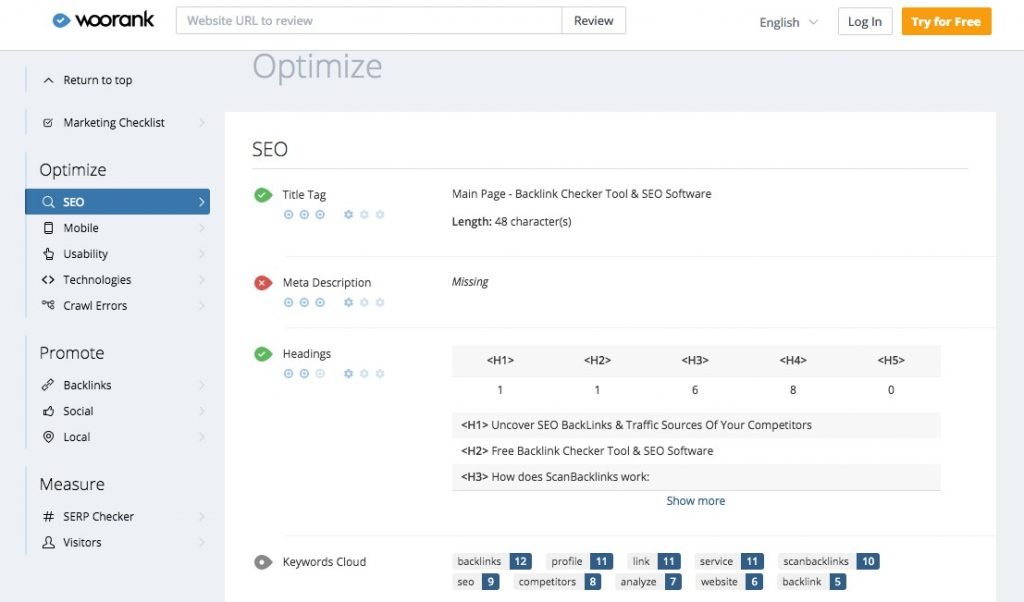 SEO Webpage Analyzer
Site: http://www.seowebpageanalyzer.com/
This program looks at the build quality and the content quality from the point of view of the search engine to get you the best results and show you where there is room for improvement.
The analysis considers the following:
Meta title and description
Heading structure
Keyword use
Images
Social interaction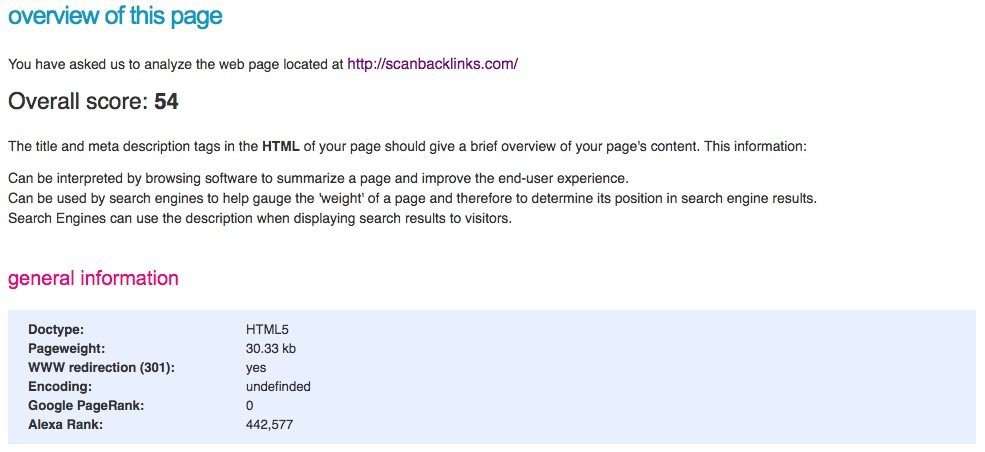 RDS Toolbar
Site: https://www.recipdonor.com/bar?ln=en
This is essentially a toolbar that you can install on your browser to give you quick, up to date information about the basic stats of the SEO on your site. The toolbar is capable of:
Revealing the number of website pages indexed by Google
Indexing the cache data of a given website
Checking the presence of the website in the DMoz catalog
The minimal value on domain date registration
Bing outcome
And so much more

Xenu
Site: http://home.snafu.de/tilman/xenulink.html
Provides detailed technical audit of the site.
This tool is totally free and works quickly but it is not intuitive so you have to go through all of the information presented in the report. I would also keep in mind that there is also no Mac version for this tool.
The audit will provide you with a report of:
Broken links
A list of redirected URLs
A list of valid URLS you can submit to a search engine
A Site Map of HTML pages with a Title
Broken page-local links
Orphan files
Statistics for managers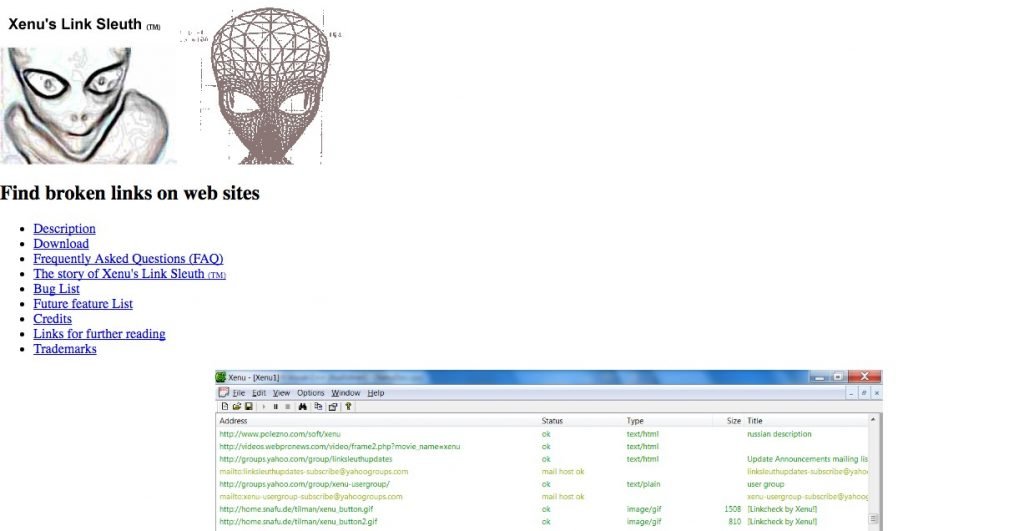 Alexa
Site: http://www.alexa.com/
Alexa offers a 7-day free website SEO checker trial of their services to improve a site's popularity and increase traffic. This is done by looking at the details of the site like the on-site pages and the off-site links.
All of the features work really well and give a good insight into what you can improve on with any URL. When you use this tool, you will receive a report that features:
An overall grade
SEO grade
Performance grade
Security grade
HTML tags grade
Reputation grade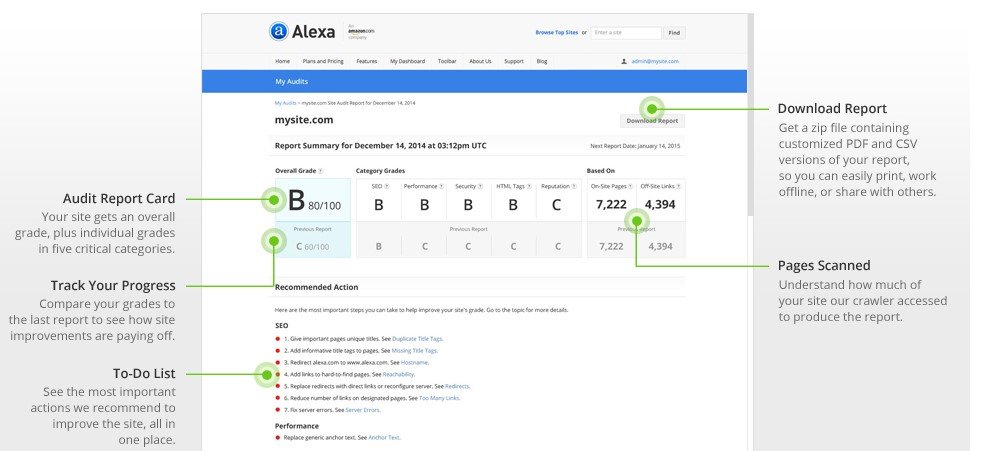 Website SEO Checker
Site: http://websiteseochecker.com/
Checking the overall quality of the page is the specialty of this domain SEO checker and auditing service. This tool essentially keeps you in the know about all of the metric distribution, while also giving you relevant information about how this affects the traffic on the site.
It achieves its goals by analyzing the:
Domain authority
Page authority
Page link metrics
Spam report
Google index
Keyword position
Blog possibilities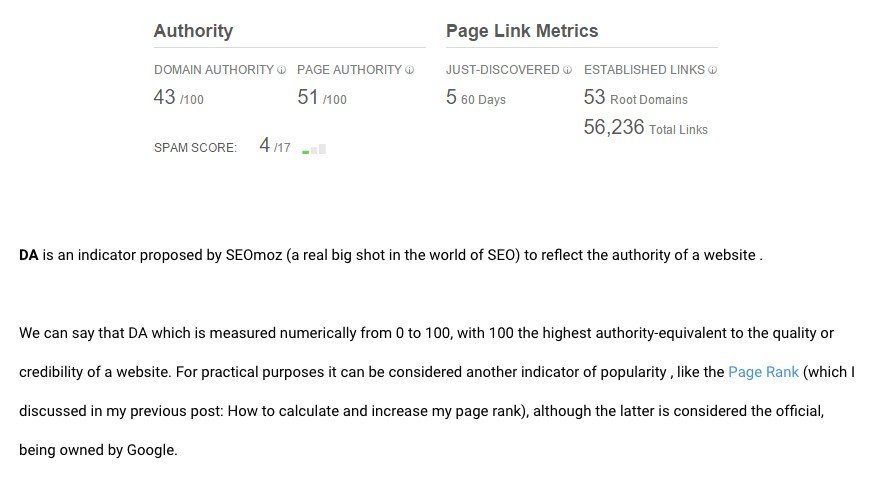 ScanBackLinks
Site: http://scanbacklinks.com/
This is an auditing service that tells you where your SEO weak points are by analyzing the backlinks profile and then presenting you with a full report as well as expert recommendations on how to keep up with competitors and increase overall traffic.
When you use this tool, you will receive a report of the following:
Total active backlinks
Natural and unnatural anchors
Backlink history
Text and links pictures
Nofollow and dofollow links
Anchor URLs
Country of linking domains
One of the aspects that makes this the best SEO checker is the fact that after each aspect of a site has been considered, there is a conclusion about the results and a possible solution offered.
In my opinion, this is a tool that can be used by both beginners and experts alike. The comprehensive nature of the analysis is the most impressive aspect of ScanBackLinks.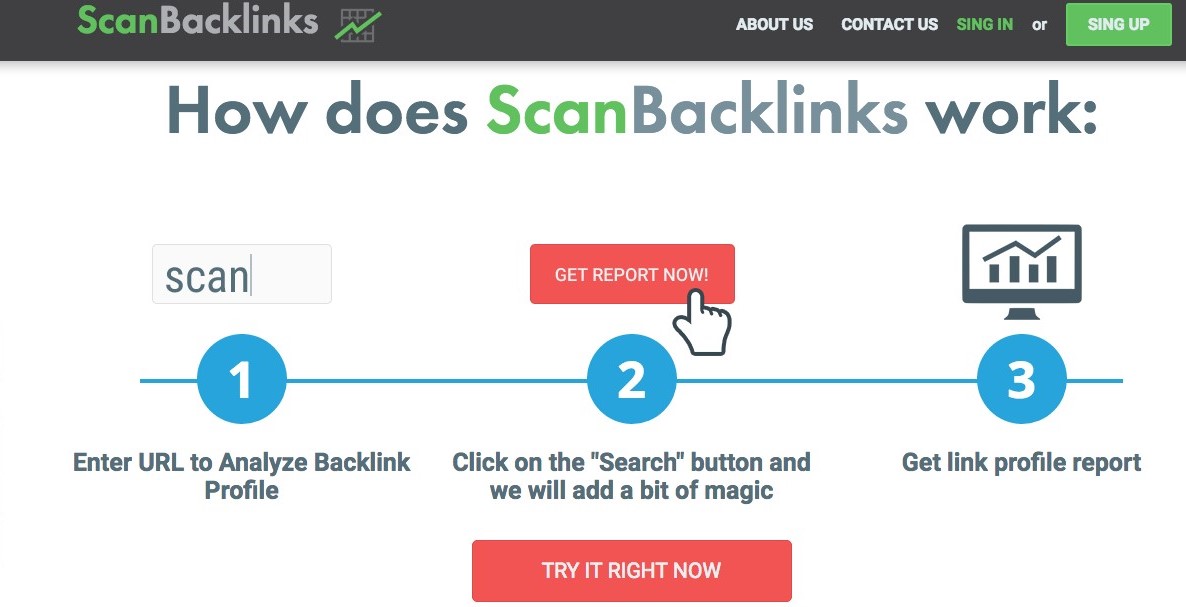 Make Your Life Easier With an On-Site SEO Checker
Actually, there are hundreds of SEO tools that can be useful in your work. It can be a daunting task to put all of them together. But using at least a half of them, you can get amazing results.
You can also try our SEO Expert Tool that helps select and buy backlinks from our inventory.  LinksManagement offers free SEO Cost Calculator as well. It can help you to calculate the quantity and the cost of links needed to your site.
What SEO website checkers do you prefer? Which of them are your favorite? Have you already used tools from this list?
I would love to hear your opinion. Please share your advice and tips in comments!
Please if You Copy or Rewrite Any Parts of the Content on Our Website, Make Sure to Include a Link to Our Website as an Original Source of the Content.

Related Posts