10 Most Effective Free Website SEO Checkers

Top 10 free SEO checker tools
With the aid of the right tools, it is easier to work faster and more effective with your SEO. Likewise, an ideal SEO checker will help you save time. The question now is how can a free SEO checker assist you in becoming more effective with your SEO?
Below are the top 10 best SEO checker tools you may want to consider, they do provide a number of solutions to a wide range of SEO needs, likewise they can be deployed easily, and easy to implement. They are free and can be found easily:
SEO tools for free website SEO check
Google Search Console
This is a website SEO checker that performs the most complex analysis of a site. It is a tool that provides detailed information on the effectiveness of the optimization of your website. You will also see the queries of your site as they appear in search engine results. The most prominent features available on this checker tool include:
A view of your profile link, this shows how many links are available on your website, and total time the links are clicked by visitors.
Provides a view of Google's penalties on your website, and how you can recover from all these penalties.
Allows you to delete web URLs that you hate
Provide graphs that helps you collect and track your data easily.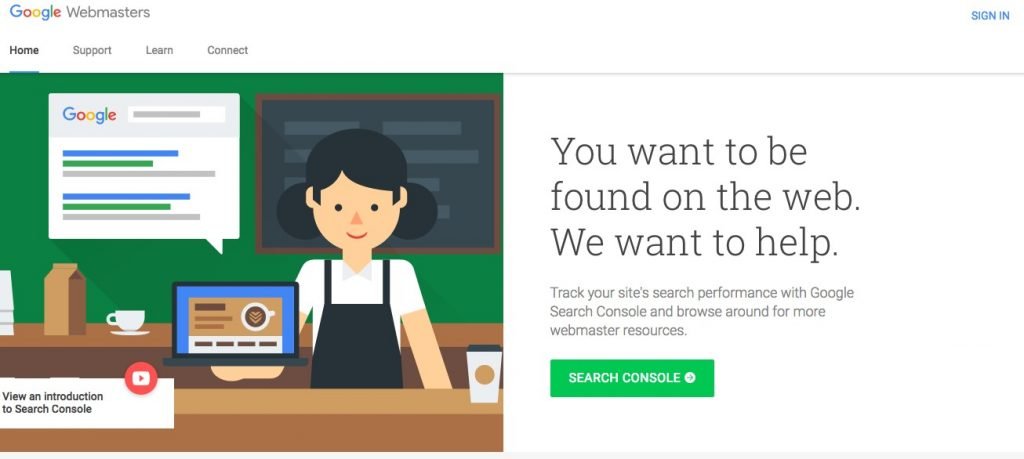 Google Analytics
If you are reading this piece of article, there are chances you have seen Google Analytics before because it is one of the most popular SEO checkers around. It is a free SEO checker that provides sufficient tools to understand your readers, and how they are interacting with your website. When it comes to providing data, Google Analytics deliver the best results. Some of the best features on this SEO checker are:
Testing and analyzing of web components
Monitoring of the behavior and characteristics of your audiences
Measurement of activities across different devices and platforms
Collection and management of data collected
Monitoring and implementation of sales and conversions
Monitoring of the performance of website app performance.
ScanBacklinks
This is a free online SEO checker that works more like auditing program and expose the weak points of your website. Your website's backlink components and on-site optimization techniques are analyzed before you get a full report alongside recommendations on how to fix all issues. This SEO checker will offer possible solutions based on reports it gathered, hence this is one of the most effective and easy-to-use tool for beginners and experts.
Total active backlinks
On-page SEO check
Natural and unnatural anchors
Backlink history
Text and links pictures
Nofollow and dofollow links
Anchor URLs
Country of linking domains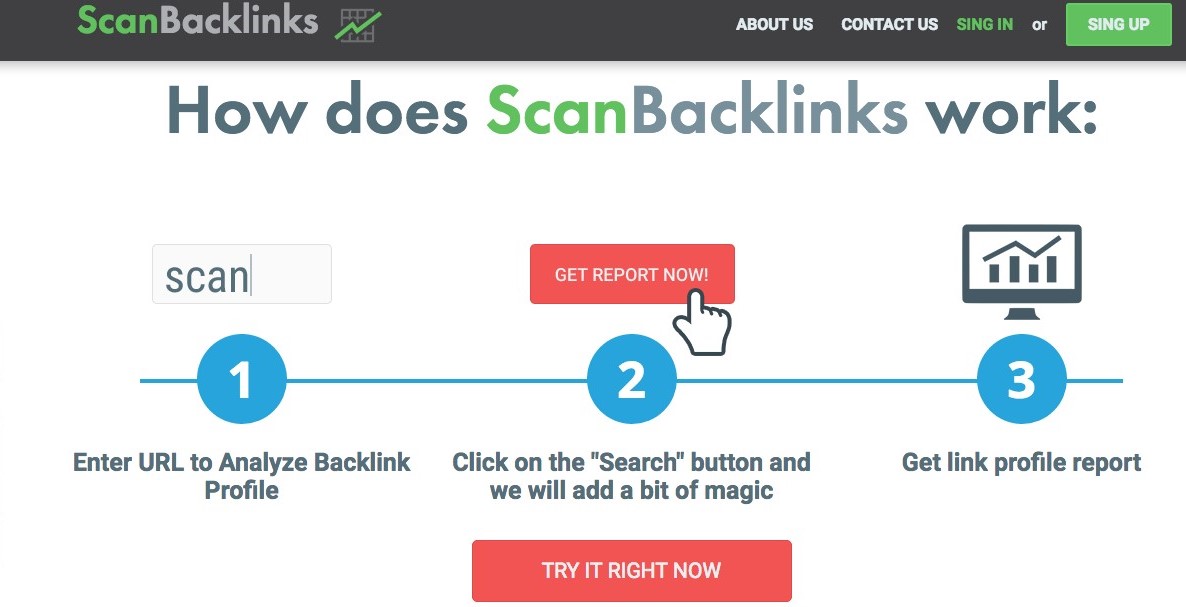 The Moz Pro Tools
This is an ideal online SEO checker that is service oriented. It provides a full of your website but when using the keyword tracking tool, there is a limitation to the number of keywords you can draw. Despite its limitations, this tool is still worth using to check your SEO strategies. Once you enter your website URL into this tool a wide range of information will be provided, these include:
The website's domain authority
The website's Page authority
The spam rating
All the established links

Xenu
Xenu may not be the best SEO checker, but it remains one of the most intuitive tools you can rely on. This tool works with Windows OS only, and that could be a disappointment for Mac users. An audit provided by this SEO checker will provide numerous reports which include:
Active broken links
The re-directed links on your website
Good URLs you can send to search engines
A site map containing HTML pages as well as their titles
Broken pages of local links
The active orphan files
Useful statistics for the website managers.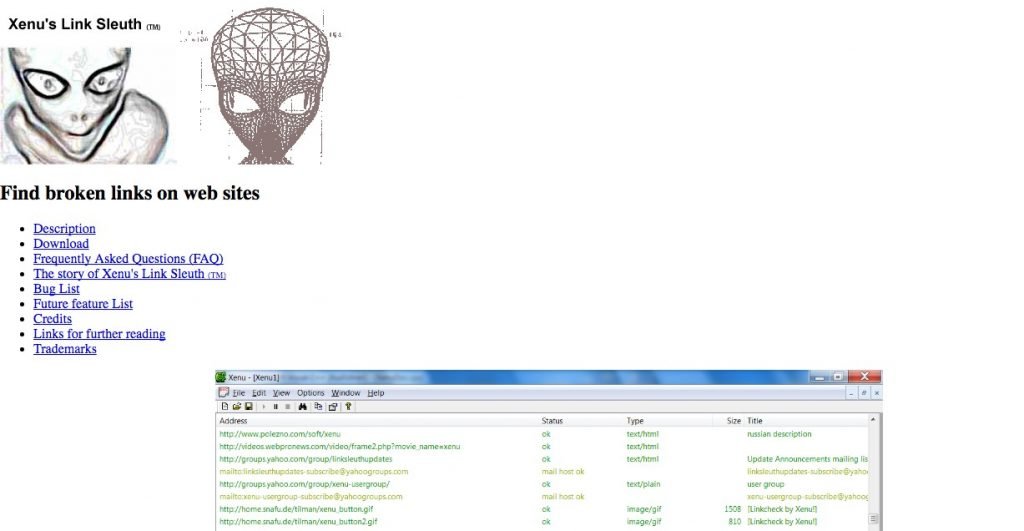 The Screaming Frog SEO Spider
This is one of the most technically savvy SEO checkers around, because it provides a number of technical audits that will benefit you as the site manager or administrator.  This tool is recommended for those who have a wider knowledge of SEO techniques because most of its terms and procedures are generally more advanced than the average SEO checker tools. This tool is capable of crawling and auditing small, medium and large websites, ad can easily detect the type of SEO techniques being deployed on each page of the website. It will also provide you with key information such as:
The size of your web page
The indexing and server response status of the website
The nesting status of the web pages
The re-linking status of the web pages
The total number and effectiveness of outbound and inbound links
The total page load time of each page of the website.
The Woorank SEO checker
This SEO checker has taken a step ahead of many other tools by performing more advance operations such as providing detailed information on from within your internet browser regardless of whether it is Google Chrome, Internet Explorer, Safari, or Firefox Mozilla. Aside from providing information on functionality of your SEO within the internet browser, it will also consider the effect of your social media networks on your SEO, the usability of the website, effect of mobile device capabilities, errors detected during the crawling of the website, and the overall compatibility of your SEO strategies on your website.  This tool is simply impressive, and a trial conducted by testers revealed that it is one of the most impressive performing tools for those who want to get the best from their SEO strategies. The tested features on this tool that can bring improvement to your website's SEO strategies are:
Provision of title tag
Availability of meta description
Measurement of headings
Measurement of keyword consistencies
Availability of keyword clouds
Information of In-page links
Information on broken links
Information on blog potential.
Check My Links SEO checker tool
In order to ensure that all your internal and external links are functional on your web page, this is one checker tool you must consider for your SEO strategies. As a website owner, you can make use of this tool to check your broken links even before your web pages go live. This is more of a corrective SEO tool, huge websites such as Wikipedia rely on this tool to make corrections before their contents go live. This tool is able to detect broken links within seconds, and once detected it will simply highlight them making it easier to correct them.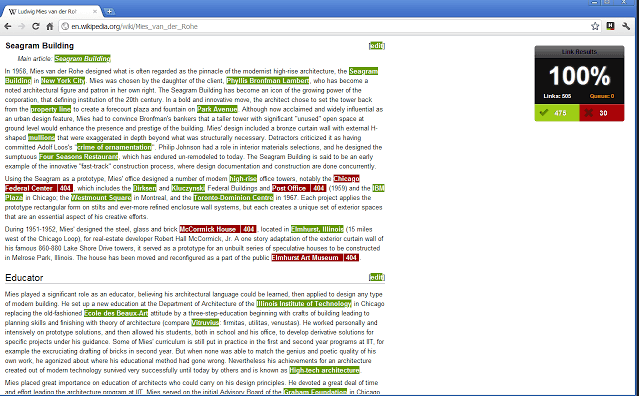 This tool will also highlight the good links in green colour, the broken links will be highlighted in red colour, and therefore you can identify links that are no longer active. Check My Links SEO tool can also be used for other SEO techniques, these include: the use of the appropriate keyword densities, and it can also act as a grammar checker, helping to correct minor errors, hence it is not used for heavy SEO strategies.
The SEOquake checker
This SEO checker is more of a plugin, hence it provides lots of metrics alongside several useful tools that can help you audit your SEO strategies. This tool will also provide you an SEO bar which is a browser located below your main browser at the top and this bar can be customized. When analyzing the Google SERP, this tool will provide an additional SERP overlay that will simply appear below each SERP result, hence you will get a comprehensive SEO metrics. There are side bars where you can correct or export your results instantly.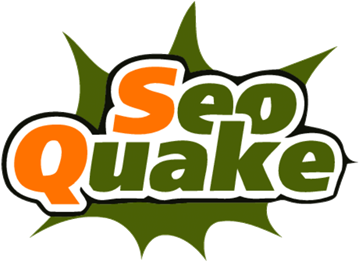 The main functions that this SEO tool will provide you also include:
Conduct a review of all your SEO metrics
Analyze your SERP results and then export them unto a CSV format
Have an estimate of the difficulty of each keyword you want to use
Have parameters to analyze each query
Run an SEO  compatibility with your web pages as well as mobile device formats
Analyze statistics on social media , including Facebook and Google+
Retrieve a report on functionality of internal and external links
Check keyword densities on your web pages
Compare all domains and URLs.
Overview tool by Varvy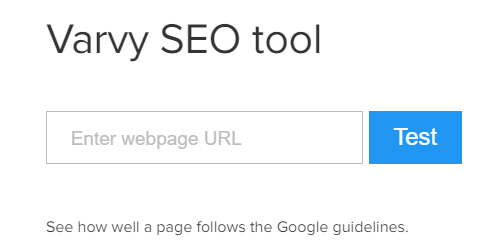 This is a tool that analyzes the strength of links, domains, speed of web pages and social signals. This tool is so perfect when it comes to working on different components of your website, and ensure that your web performance is monitored accurately. The tool will usually display different exclamation marks to reveal the severity of different issues. For instance, Red exclamation marks signify a much more serious issue while the yellow exclamation marks signify a less serious issue. This tool will provide information on the strength and weaknesses of your web contents, incluing the images and links, and then notify you of necessary changes needed.
Conclusion
There are countless numbers of SEO tools you can consider, and they all provide amazing results on analyzing your website. It is widely believed that the more feature-packed a tool is, the better its performance, hence you should consider this when making your final choice.
Please if You Copy or Rewrite Any Parts of the Content on Our Website, Make Sure to Include a Link to Our Website as an Original Source of the Content.
Related Posts