Quite simply, the fullest list of Google Ranking Factors
Still bite your nails thinking how to get in Google Top 10?  Lost your high rankings and nervously looking where to find them? Have no sleep at night thinking how to become an SEO expert? This simple guide presents key factors to your website's top position in Google search.
NorthCutt has recently showed its variant of Google ranking factors. Basing on company's patents, Google employees' claims and scientific approaches, NorthCutt analysts found 261 factors which can be considered by search engines. Check them all and become an SEO profitable to get in Top 10 faster than anyone else will read this text!
Positive factors (on-page)
Webmaster can directly influence these factors. To sum up, we can say that qualitative content, availability of website on any device and its friendliness for user positively affect website position.
Concrete factors:
Keyword in URL
Keyword in Title tag
Keywords marked somehow – headings, underlined, italicized etc.
Keyword in Alt attribute
Natural usage of keywords not only with exact match
Internal link anchor text
Keyword in domain name
Page TrustRank
HTTPs usage
Up-to-date content, if meant by user's request
Outdated content for some requests is more preferable
Qualitative outgoing links
Mobile friendliness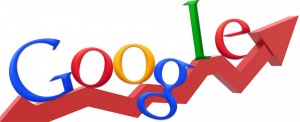 Probable factors:
Arrangement of keywords in URL
Moderate amount of keywords in page text
TF-IDF of page
Keywords in Heading Tags H1, H2 etc.
Spacing between keywords in text – the closer, the better (but don't forget about the meaning of text)
There are keywords in text which completely correspond to the search request phrasing
There are keywords in text which partially correspond to the search request phrasing
Essential keywords at the page top
Domain name corresponds to keyword
Correspondence of all website to key request
TF-IDF of website
Old domain
New domain
Hyphen usage in URL for words separation
Keywords arrangement in tags
Domain time limit
WHOIS in public access
Schema.org formatting usage
Updated content on website, if meant by request
Old content on website, if meant by request
Relevant outbound links
No mistakes (both orthographic and grammatical)
Multimedia
Subdirectory
Domain extension
Emphasizing subject-matter, as Google aims at operating not only words but semantic entities. For ex., when searching for "how to cook meat", user will get recipes, not simply pages where there is something about meat
Context of keywords usage
Website corresponds to user's location
Subdomain usage
Subdomains' quantity
Privacy Policy usage
Verified phone number
Available contacts page
Low code/content correlation
More content on page
Keywords at the beginning of Title
Keywords at the beginning of Heading (H1 etc.)
Interesting content in comparison with the web
Interesting content in comparison with website
Quality of content at an average on website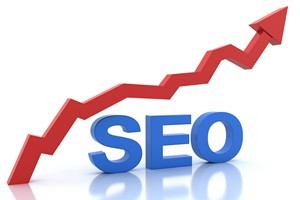 Unlikely factors:
Legibility level
Keyword meta tag
Meta tag description
Google Analytics web counter code
Google Webmasters Tools availability
Sitemap XML
Author's prestige
rel="canonical" usage
rel="author" usage
rel="publisher" usage
www usage in domain
Dedicated IP-address
AdSense usage
Keywords in HTML-comments
Keywords in CSS/JavaScript-comments
Keywords in CLASS, NAME andID
Verified address
Meta tag source
Meta tag geo
Number of comments
Positive comments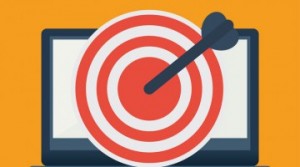 Negative factors (on-page)
These factors can be separated into three categories: availability for web crawlers, low quality of website and content, sanctions.
Concrete factors:
The main color of page elements corresponds to background color
1x1px image as invisible link
Empty anchor links
Copyright violation
Doorways
Broken internal links
Redirected internal links
Text on images
Text in videos
Text in multimedia
Iframe and Frame
Low-grade content
Low-grade content on the whole website
Too many ads
Duplicated content from outside
Duplicated content on website
Links to penalized websites
Slow websites
NoIndex
Full website blocking for web crawler
Domain with poor reputation
Meta and Javascript-redirects
Text in Javascript
Website's unavailability
Too many outbound links
Pages similar to search results
Automatically generated content
Phishing activity
Pages without internal links
HTTP Status Code 4XX/5XX on Page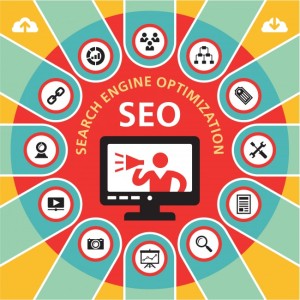 Probable factors:
Too many keywords in the main text
Unclear meaning of content
Too many keywords in Title tag
Too long Title tag
Headings H1, H2, H3 etc. contain too many keywords
Too many H1, H2, H3 tags
Keyword's repeat in domain name
Too long URL
Too many keywords in Alt tag
Too long Alt tag
Long inbound links' anchors
Too many links in text
Too many enumerations of words, word phrases, ideas etc. that look unnatural
Content "hidden" in JavaScript
Content "hidden" in CSS
Too much of formatting usage – bolding, italicizing etc.
Dynamic content
Pop-ups usage
Internal nofollow
IP-address associated with doubtable location
Private WHOIS
Local domain extensions for global websites
Too many internal links
Invalid HTML/CSS
Outbound affiliate links
Parked domains
Too many links in footer
Infected website
Outdated content
Adult content
Selling links
Using domains instead of subdomains where it's not necessary
Quantity of subdomains
Quantity of error pages
Code error on page
404 errors
HTTP Expires headers may cause index linking problem
Sitemap page order
<changefreq> tag in Sitemap
Description tag with too many keywords
Keywords tag with too many keywords
Spam user content
Foreign language content
Text translated with program
Unlikely factors:
False WHOIS
Website owner is penalized for using false data in WHOIS
Outbound links
robots.txt absence
Positive factors (off-page)
Webmaster can't directly control these factors as they are off the website. Usually, these factors deal with backlinks.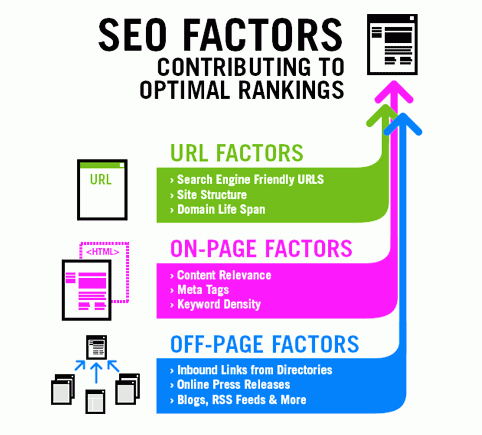 Concrete factors:
Authoritative links to page
Too many inbound links to page
Authoritative inbound links to website
Too many inbound links to website
Link's stability – it exists for a long time
Keyword in anchor text
Links from relevant websites
Keyword in Alt text
Context beyond the link
Request for up-to-date information
Safe search
Probable factors:
Social signals
Partially relevant text in link anchors
Partially relevant text in Alt
Link from website ranked by the same keyword
Position in DMOZ catalogue
CTR on page
CTR  on domain
Website's speed in getting links
Low denial rate
Natural ratio of deep links
Google+ account
Twitter sharing
Facebook sharing
Domain links existing longer than website
Request needs an answer from authoritative source
Request needs an answer from an old source
Request needs diverse answers
Page is placed into Chrome favourites
Chrome data on website traffic
Personalized data output
User's activity monitored with Google Toolbar
User's preferences in searching specific websites
Speed of user's click on search result
Google instruments for targeting website in different countries
Google instrument in sending request for website reconsideration
Links from national domains of upper level of specific country
Links from IP-addresses of target region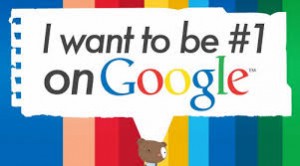 Unlikely factors:
Linking page Title
Mentioning company name
Links from various C-blocks (part of IP-address)
Backlinks from .edu
Backlinks from .gov
Number of Twitter followers
Facebook likes
Google+ circles
Google+1
AdWords usage
AdWords non-use
Alexa low rank
High MozRank/MozTrust position
XML card download in Google Webmaster Tools
Verified company address in Google+
Negative factors (off-page)
To these factors most often refer unnatural backlinks and negative SEO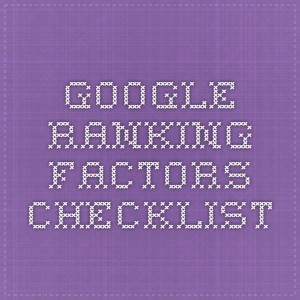 Concrete factors:
Too much interlinking on websites belonging to one user
Negative SEO
Patterns of paid links exchange
Low PageRank
Low websitу rank
Manual sanctions
Change of index linking speed in Google Webmaster Tools
Probable factors:
Changed text of link's anchor
Unnatural quantity of anchor texts
Unnatural quantity of anchors in general
Unnatural variety of linking websites
Webspam traces
Spam in comments
Spam posts on forum
Ad posts masked as natural
Links in profiles and signatures on forums
Links in footers
Links at the top of the page
WordPress themes with links
Links in widgets
Links in "about the author" part
Link circle (pyramid)
Catalogues with articles
Generated web-catalogues
Reciprocal links
Link farms
Google dance
Low quality of content beyond the link
Links without context
Number of links in text
Context irrelevant to links
Sudden increase of number of links
Sudden decrease of number of links
Links to domain
Decrease of a number of inbound links can become a signal of page content obsolescence
If website looses links faster than acquirers, this could mean that something's wrong with it
Sanctions for redirect
Disavowed links
Links from penalized websites
Websites blocked through Google
Negative brand reputation
Wrong usage of instrument for international targeting in Google Webmaster Tools
Manipulations from CTR website
Manipulations with company name search
Messages about illegal act
Messages about copyright law violation
User's speed of click on search result
User's speed of finding an answer to the question
Links from C-class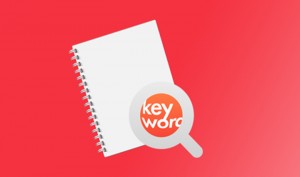 Unlikely factors:
Inbound partner links
Links from irrelevant links
Link building
Paid links
Absence of content beyond the links
Small number of website pages
MOZ has also recently presented its version of Google rank factors. However, keep in mind that time and again your rankings collapse may be correlated with Google's updates. Learn which websites won and which ones lost from the Google June 2019 Core Update.
Implementing these factors in your SEO strategy will bring you to Top 10 before you know it. Still don't believe us? Check it and make sure! If you have troubles with promoting your website, don't hesitate to contact our SEO professionals and get your FREE SEO report!
Please if You Copy or Rewrite Any Parts of the Content on Our Website, Make Sure to Include a Link to Our Website as an Original Source of the Content.
Related Posts