15 Google SEO Tips for 2022
Are you looking for ways to improve your website SEO ranking in Google? In this article, we will describe the best SEO practices for 2022 and provide actionable information on SEO optimization in Google.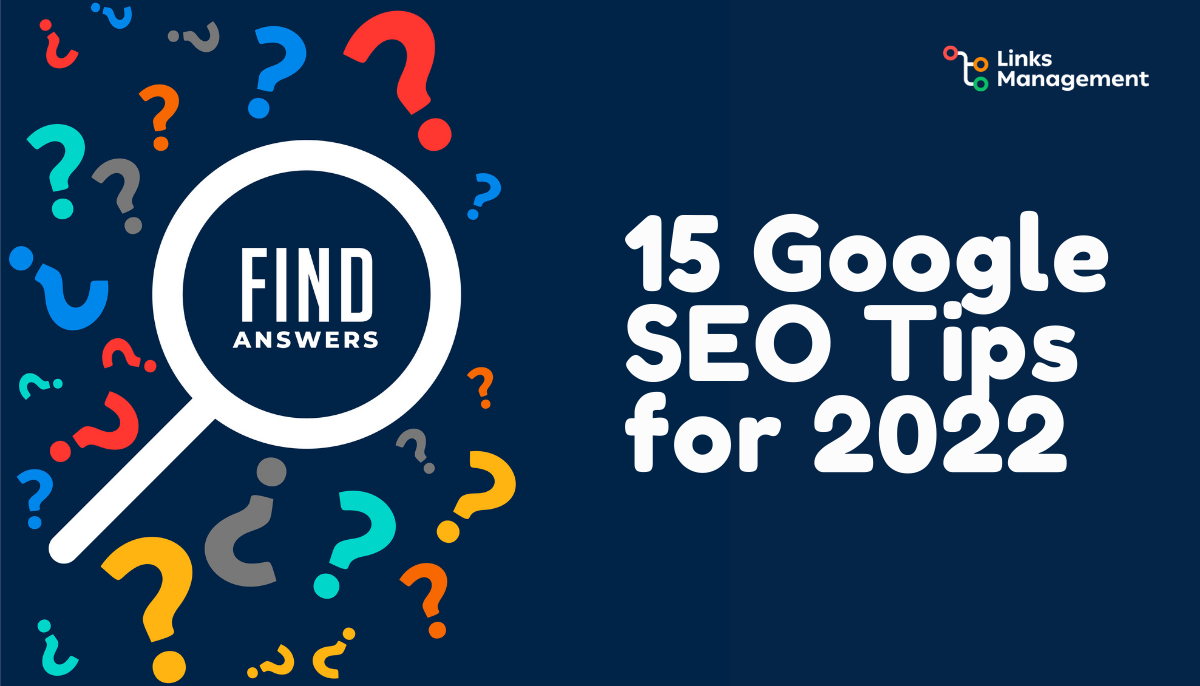 To succeed, you should always be aware of the latest Google Core Update search algorithm. The Core Update algorithm aims at improving search results. This information can affect how companies or small businesses develop their resources. Major changes, called key updates, are intended to help Google users find the content they need and enhance trustworthiness. However, updates may affect how materials for Google's recommendations are selected and can significantly increase or decrease site traffic. Therefore, you should always stay on top of things and use the actionable information for your benefit.
We recommend heeding the following SEO tips:
1. Check the Content and Its Quality
Google recommends focusing on the quality of the content that is published. This criterion is the basis of its algorithms. Here are the factors that draw attention to the algorithm.
Are there original materials (facts, research, reports, analytics) posted on the site?
Are the topics covered in full and in detail?
Does the site contain in-depth analysis or interesting and unobvious facts?
If the content is taken from other sources, is it rewritten enough to be valuable for the user?
How informative are the title and headings of the page and do they reflect the content?
Is there anything shocking or exaggerated in the title and headings?
Are you ready to share this page with your friends, bookmark it or recommend it to others?
Could such materials be published or mentioned in a printed magazine, encyclopedia, or book?
If you find that your content does not meet the basic requirements, take the time to correct it.
2. Reliability of Information
No matter how sound the arguments may appeal, any written source may turn out to be unreliable. For this reason, to evaluate the reliability, Google must consider several issues:
Is the information presented in such a way that its reliability is beyond doubt?
If we analyze the available information about the site, can we conclude that it has great trust or wide recognition as a source of materials in its niche?
Is the content created by a specialist who is well versed in their field?
Does the content contain factual errors that are easy to detect?
Could you rely on such a site when it comes to your finances or life?
Double-check the information you post on your website and add the reliability of the website to your priorities when planning an SEO strategy.
3. Check Content Design
Check your content for any possible spelling or stylistic errors. The website content should be well crafted and look ready and easy to perceive.
Pay enough attention to each individual page on the site. They can be written by different authors without a common editorial strategy, then the content itself is scattered across different resources. Also, check if there is not too much ad on the page, distracting or interfering with the main content. And finally, try if there are any problems with displaying materials on mobile devices.
4. Speed Up Your Website
High page load speed increases the ranking of a website. People hate waiting, and even a second delay can be very annoying to the user. Since 2010, Google has included page load speeds in its ranking algorithm to provide a better user experience. The faster your website loads, the higher it will appear on the Google ranking list.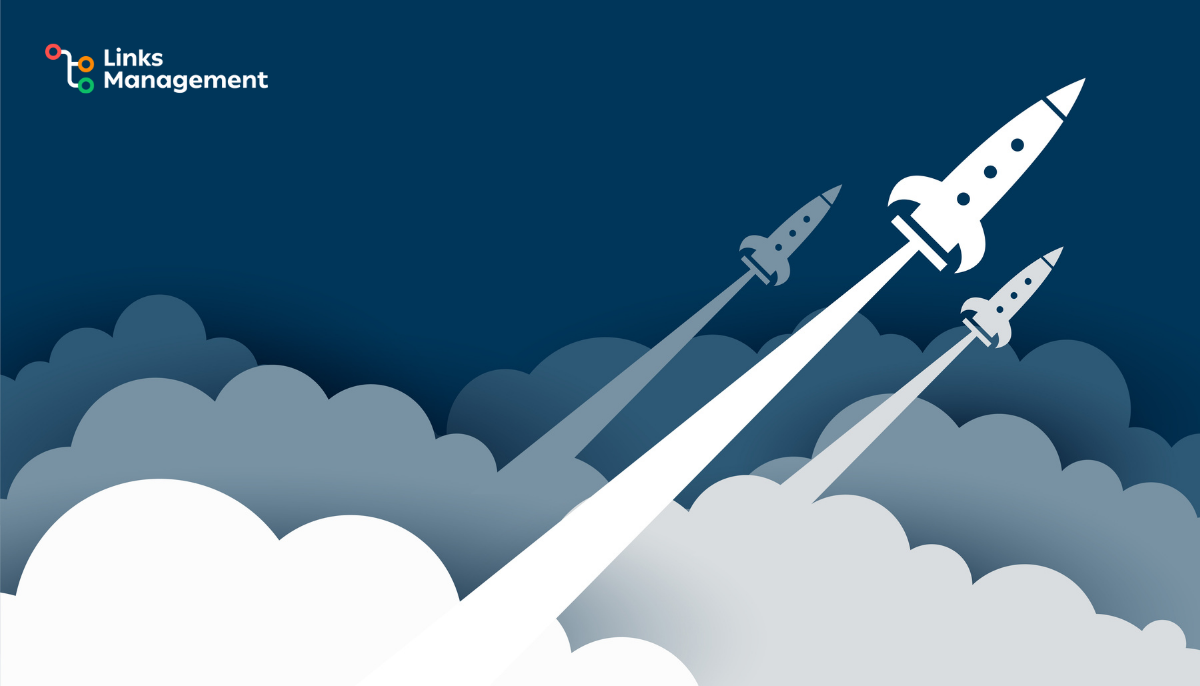 Ways to Increase Website Download Speed:
Reliable Hosting Provider.
Unfortunately, shared hosting or a virtual private server can hardly deal with high traffic and serve not only your needs. Even though a dedicated server requires thorough maintenance, which is not always affordable for small businesses, it is definitely worth the struggle. Therefore, if your website has high traffic, prefer a dedicated server rather than shared hosting.
Compressed Images
Images are an essential part of the content that allows you to showcase your products and services. Therefore, spending time on optimizing website images will increase page load speed, thus making users satisfied.
Updated CMS, Themes, Modules, and Plugins
Constantly keeping CMS core, modules and themes updated enhances security, fixes bugs, and improves functionality and speed of the website.
Detect and Eliminate Pitfalls in the Code
5. Compare to Other Sites
Does this page contain more useful information than the rest of the search results?
Is the site interesting to readers?
Are the pages simply made up of general phrases chosen so that they can be found by search engines?
The answers to these questions help Google evaluate content better and choose the most valuable websites. Try answering the given questions for each web page of your site and find out where other websites outperform you.
6. Add Article Markup to AMP News Pages
SEO homepage tips also comprise adding article structured data to AMP pages. It improves their presence and visibility in search results. Such pages appear in the Top News carousel on the search results page, the advanced results carousel, and the Illustrated Articles section. They will also be displayed in advanced mobile search results.
Advanced results can include images, page logos, and other elements that grab users' attention. Google also advises specifying the date of publication so that users can see in the search results how up-to-date the material or news is.
7. Layout of Live Broadcasts for News Sites
News sites or TV sites that broadcast live from various important events may be labeled "LIVE" in search results. To do this, you need to mark the video with BroadcastEvent markup.
Google also recommends using the Indexing API to speed up crawling and indexing of this type of content.
8. Update Content in Google AMP Cache
Sites can speed up content updates in Google AMP Cache by sending a request.
This is useful in cases when the content of the pages changes and you need to add information about further developments.
Use the update-cache request to update or delete content in Google AMP Cache. Currently, the update-cache request updates content only within the interval specified by the max-age directive. The maximum period a particular resource is considered up-to-date is determined by this max-age directive. The domain owner needs to sign update-cache requests with an RSA key and publish the corresponding public key on a page with a standard URL in the source domain.
9. Special Components for AMP Pages
Google SEO tips 2022 also include using special AMP components that are relevant to news sites. The search engine notes them and gives your website the advantage, which leads to a higher Google ranking position.
For example, <amp-live-list> allows you to quickly update content.
amp-script> allows you to run custom JavaScript inside AMP pages.
To enhance your AMP content for Google Search, create a basic AMP page, add structured data, monitor your pages, and practice on CodeLab.
10. Mobile-First Indexing
Given the growing role of mobile devices in today's world, It's no surprise that Google has introduced mobile-first indexing for everyone. Google has changed all sites to mobile-first indexing when the URL of the mobile-friendly version of your site takes the bunt and is indexed.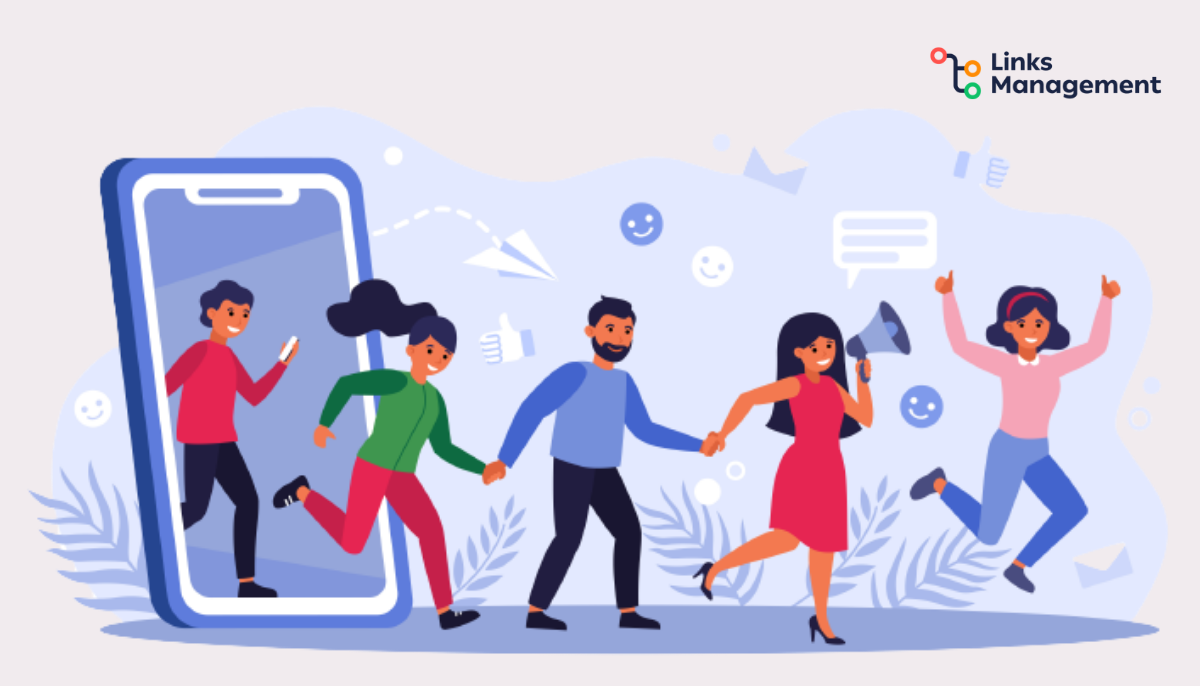 To avoid losing search rankings, Google recommends making sure that the desktop and mobile versions of the site have the same web content: content (text, images, videos, links), metadata (title and description tags, robots meta tags), and structured data.
If you created separate URLs for mobile and desktop versions of the website, Google will apply the mobile URL for people with mobile devices and the desktop URL for those using a desktop. In any case, the mobile version will be the indexed one.
11. Choose Relevant Keywords
The universal actionable SEO tip: choose relevant keywords. This will help you get more traffic with organic search.
Best Keyword Search Services:
Google Keyword Planner
LSI Graph
Keyword Tool
KW Finder
Wordtracker
Search Volume
Don't forget about the LSI keywords. These are words and phrases highly relevant to the target topic of your website. Google uses LSI keywords to determine the quality of content and its relevance to the user's search query.
12. Increase the User's Time on the Page
Talking about best SEO practices for 2022, don't forget to pay attention to the average time a person spends browsing a webpage after clicking on it from a search results page. Your goal is to keep the user's attention on your site as long as possible. Otherwise, you will get a high bounce rate, and Google may rank your website low in search results or even block it.
Follow SEO homepage tips to convince the visitors to stay on your pages longer, explore other pages of the website, and, of course, act (press "submit" or "buy" buttons).
13. Optimize Content for Featured Snippets
Featured snippets are pieces of content that appear at the top of Google's organic search. You need to identify your customers' most common questions and optimize your content to include answers that can be selected for these snippets.
Regularly update your old content according to new search engine algorithms to improve SEO. Otherwise, your platform will be filled with outdated information and may even disappear from organic search results. Don't forget about Google's E-A-T strategy, which protects users from poor quality and irrelevant content.
Google has included the BERT algorithm in its search strategy. BERT is designed to distinguish nuances in the use of English. This will help you better understand the user's intentions behind the search query. The goal is to get more relevant search results. You can use BERT to prepare your own language processing system to answer questions or other tasks. With the help of the BERT algorithm, optimization focused on user interests becomes possible.
14. Optimize your Website for Voice Search
One of the best Google SEO tips 2022 – website optimization for voice search. Voice search is a trend that is becoming part of our daily lives. The percentage of search queries by voice is constantly growing. This technology can even replace text search in a few years, as it is more convenient and faster. Make sure your website is ready for future changes!
Voice Search Site Optimization Includes:
Use long keywords, most of which are conversational questions. Voice searches are much longer than text searches.
Reduce the page load speed.Even a one-second delay can play a crucial role.
Create a conversational question-and-answer style. Voice search queries are usually three to five words long and include questions like "what", "where", "how" or "why".
Optimize content for local search. Voice search is often used to search for places or services nearby. So be sure to optimize your website for local search.
Add your business to Google My Business. Add and update your contact information regularly.
Make your website available on all devices >After all, voice search is more often used on gadgets. You can use responsive web design to keep your site open on all devices.
To check mobile optimization, use the Google Mobile-Friendly Test Tool.
Add a FAQ page to your site. This will help you add long keywords to your content and provide useful information to your visitors.
15. Create an XML Sitemap
Another useful SEO tip is creating an XML Sitemap – a list of links to all the important pages of your site. You can use Google Sitemaps or other search engines to view website content and organize access to the web pages. Search engine bots do not randomly check your website but follow the links available on the page. For this reason, the site structure should be built and organized properly with the main material on easily-accessible pages.
A sitemap is an XML file listing the links to all the website pages in sequence. A search engine program finds this file in the site root folder of the server, reads it, and passes quickly through provided links.
You can create a sitemap manually, generate it using special online services or install the Sitemap XML module to do it automatically.
Get into the Top Google Ranking
free
SEO Cost Calculator Tool
Enter URL & See What We Can Do Submit the form to get a detailed report, based on the comprehensive seo analysis.