How to Amplify Content to Target More Potential Customers? The Proven Ways
Before we dive into the various Black Hat SEO techniques, let's first understand what a Black Hat is and why it has gained prominence in the SEO industry.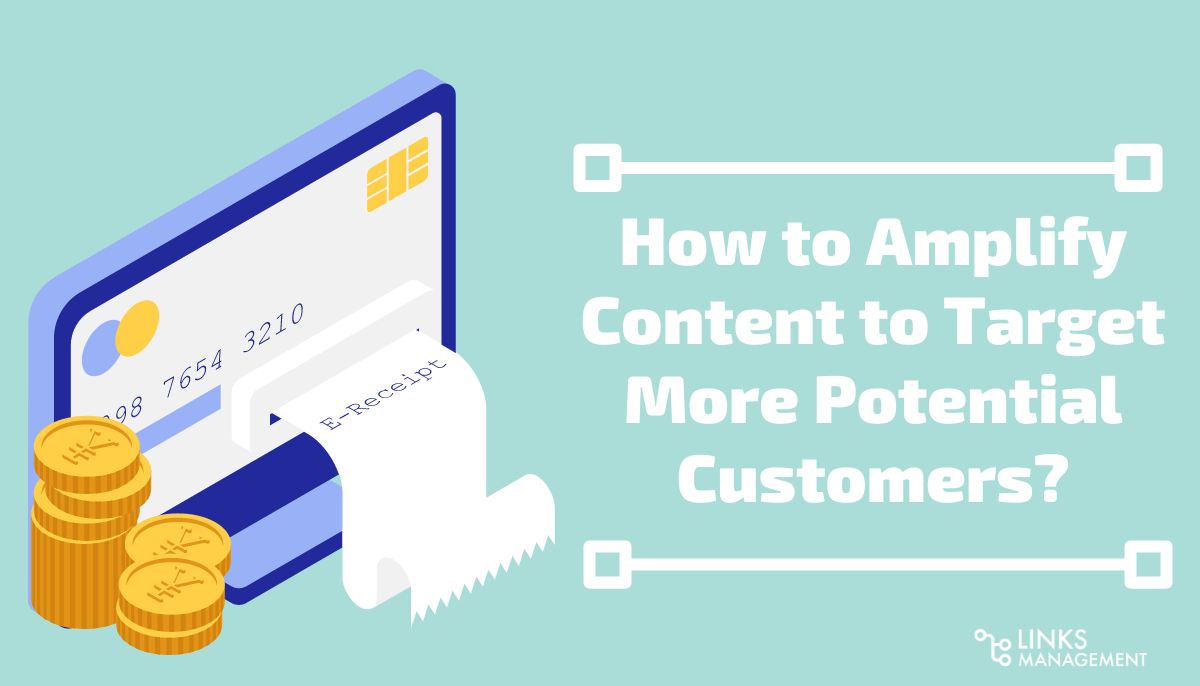 But it's not a church camp or "Harry Potter" movie, there is no magic wand. New clients are hiding out there, and you can find them. We can guarantee that. You just have to think about 3 "R's" of marketing: the right audience, the right time with the right message. And today, LinksManagement pros will help you with that. All it takes to solve the problem is 5 minutes of reading.
What Is Content Amplification & Why Is It Important?
The term speaks for itself, content amplification is the number of powerful techniques you can adopt to 'amplify' your content and distribute it among your potential customers using different content amplification platforms. 
We love to use a simple formula:
Amplification = good content x good channel
To make it work, there is just one rule — if you want to amplify marketing solutions, no more random acts of content. Your marketing departments must stop producing random momentary content, which may never have an impact on the target audience. Like a TV network, your content should be planned and prepared beforehand. It is highly recommended to produce in general less content, but make it way more effective. 
It means, aside from old but gold formats, you should consider new types of marketing amplification, including those never used before. At least, you have to find the audience's preferred channels and deliver the content in a constant stream at predictable intervals. Every piece of content nowadays must have a well-thought strategy behind it.
Why is it important? Everything is simple. If you aim to generate traffic, social shares, and brand awareness for your business, you should try to get as many eyeballs on your content as possible. And that's what content amplification is for.
Now, let's move on to the question of "how".
Proven Ways to Amplify Your Content
With almost 3 million blog posts published every single day, it's easy to get lost. But if you want to reach a wider audience for your content, start with the research.
Step #1. Get to Know Your Customers. Deeply.
There is no better way to drive traffic than deliver content how the readers want it to appear. This can be done in several ways:
Through the use of social media platforms like Quora;
Through the use of Google Analytics to detect the most visited pages;
By checking which of the social media and blog posts are shared the most;
Through checking comments in the comment area of the blog and social media pages.
Making use of social media platforms like Quora will definitely reveal what the readers are talking about. This can be detected through the questions or queries they post on social platforms. Aside from Quora, one can also make use of social platforms such as Google Analytics to detect what readers are after.
When you understand your customer's pain, you will be able to better define their problem. So, what we are looking for is nerve. What is the nerve of my audience/customer base/community that I can take out and write some content on?
Do you know what is Paid Media and what is the difference between Search and Display Advertising? Get the chance to get to know about this issue in our article here.
Step #2. Multi-channel Lead Nurturing Strategies
Over 70% of your clients interact with a brand in different ways before going to the "lead" category. Yes, before making a purchase, customers search the Internet, see banner ads, respond to social media posts, and follow links in emails. Find out where to look for your target audience so you don't miss out on potential customers. And be sure to ensure consistent brand presence across all channels.
Here are a few of them:
Social media
Almost every brand disposes of Social Media accounts today. So, you have to understand that competition there is extremely high. You should think about what special you can offer people, then bring this information to them. 
As we know, all the platforms have different purposes and peculiar features. Surely, it is better to use several Social Media, but it is important to choose the one to focus on. 
How does social amplification look? For instance, if you have an informational business and have a lot to tell, it is better to use YouTube and post useful content there. If you have an industrial business, you should better choose Facebook because the users' age is higher there than on other websites. If you have a recruiting agency, LinkedIn is just perfect for you. But if you have a deal with aesthetics, Pinterest is definitely what you need.
Email marketing
Start with setting up an email newsletter to highlight your top pieces of content, motivate the target audience to interact, "push" email recipients to take steps closer to conversion. You can do it by adding a CTA (call-to-action), high-quality & suitable images enhancing the message, and relevant links for sharing in social networks.
Don't forget about simple segmentation. Divide your audience up and create personalized interactions that increase customer lifetime value. 
Content Seeding
It is a type of digital marketing strategy which involves 'planting' your content on various off-site platforms to help reach a wider audience & increase brand awareness. You should start by cooperating with bloggers and influencers. 
We are all used to the concept that it is better to work with million-bloggers, old-timers. Contrary to this, you can choose to work with small influencers, even with two thousand followers. In such a way, your advertisement will look like a piece of friendly advice. The majority of followers on such accounts are close people, friends, or relatives. 
One more important detail is that you should choose bloggers with responsibility, according to your target audience, product, and prices. 
Update Your Content Strategy
We decided to highlight this step as a separate paragraph since it's one of the most important things to do when it comes to content amplification. So, catch 4 steps to a strong content strategy. You don't miss a thing, right?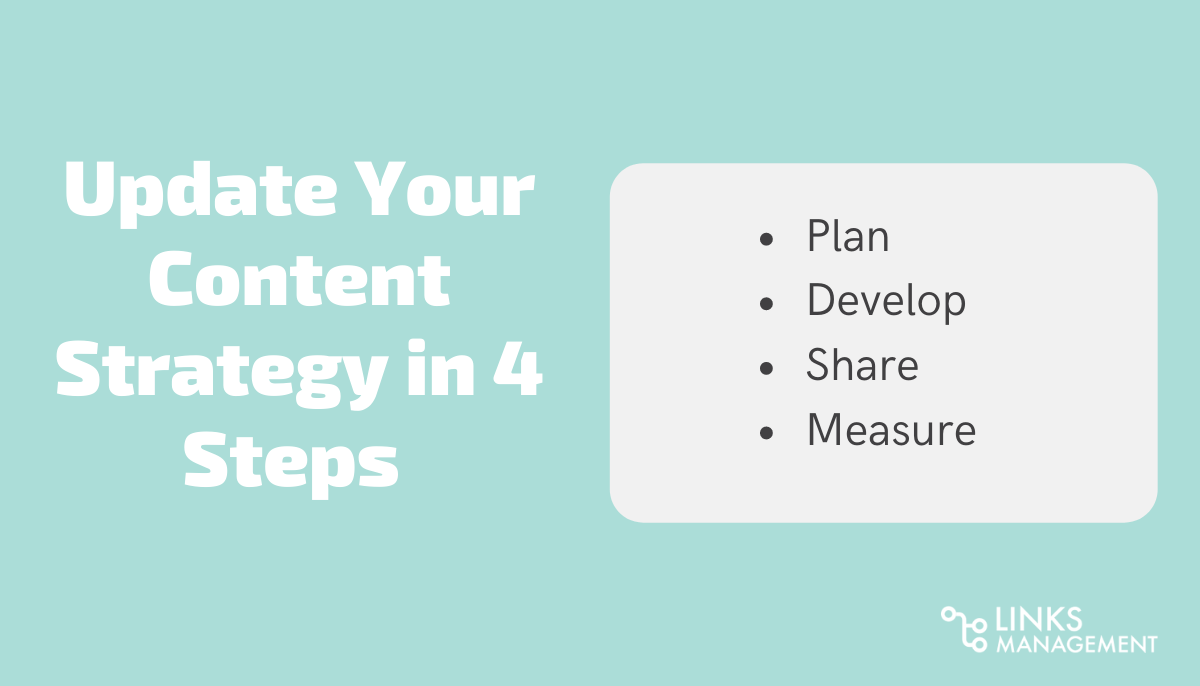 1. Plan
If the buyer persona is probably nothing new for you, developing a content calendar is an equally important factor. It'll help you visualize the amount and type of content you need. For each day determine the theme, content type, platform.
It may look like this: 
Monday— News Article, Linkedin update
Tuesday — Twitter, Quora
Wednesday— Blog post with images
Thursday— Email newsletter
Friday — Case study
If a daily schedule seems ambitious at first, start with 2 or 3 times a week. But whatever your frequency, for best results, develop a 30 to 90-day plan. A longer view will give you a good sense of the mix of content needed to fill any gaps.
2. Develop
Determine the categories and type of content you need to pull together. We're talking about content that your company is already generating: blog posts, white papers, case studies, testimonials, etc. Try to do a thematic breakdown and distribute existing content to the right audience. 
3. Share
Decide when and where you will post content. Go back to the previous paragraph to know the details. It never hurts, trust us.
4. Measure
Track your content and adjust your strategy in response to the trends you identify. Review content performance by channel, content type, and target audience. Follower growth, number of impressions, engagement, and click-through rates are all important factors you need to track to gauge the effectiveness of your content.
The well-thought-out content strategy increases your brand awareness, skyrockets your traffic rates, and gets you new leads & customers. 
Wonder how to accelerate all that process, rank your content higher on Google & target more potential customers? The answer is below.
Get More Links and Clients
free
SEO Cost Calculator Tool
Enter URL & See What We Can Do Submit the form to get a detailed report, based on the comprehensive seo analysis.