How to Find SEO Keywords for a Website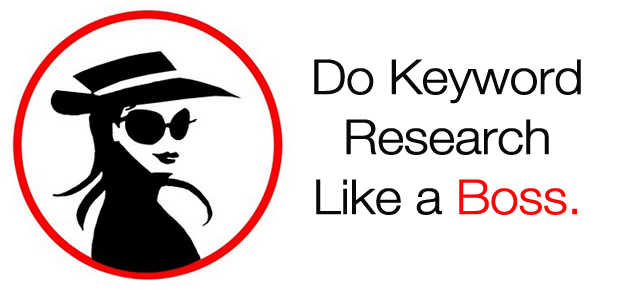 Phrases that describe particular page content and questions users input in search engines are referred to as keywords. Webmasters supporting the inquiry should appropriately optimize the page. For instance, in case you are searching for details concerning cars, the keyword "cars" must be inserted several times.
Why are keywords necessary?
The SEO campaign process of a site comprises two sections namely: On-page and Off-page optimization. While external optimization involves purchasing of articles, links and the like, internal optimization helps to bring off the content of the site to its appropriate form; hence, making it pertinent to specific keyword phrases. Understanding how many types of keywords in SEO are essential when it comes to optimizing your site is key.
Writing texts – A website is mainly comprised of texts. Thus, having knowledge of the keywords therein, you can easily develop content with regard to them. You may post projects to copywriters to help in the optimization of content according to certain phrases. It is also important to enhance your keyword search volume to promote content diversity.
Site promotion – With a clear objective, you can easily purchase links using anchors or by-anchor text through target keywords. Thus, the outcome will be optimal during promotion. Keywords play a critical role in both internal and external optimization.
Text advertising – One way of promoting a site is through text advertisement. When creating ads, you are faced with an option of phrases for the ads. Hence, in case you pick the incorrect keywords, chances are that your drive will be unproductive.
For instance, in "selling a car", the right keyword phrase will be "buy (make)" and not "price of (make)", because the initial request is for wishing to purchase, the latter could be used inquire the cost. While the difference may seem quite minimal, from the commercial perspective, the outcome of the two queries differ greatly.
To guarantee your site's reputation, it is important to meet the needs of search engines by generating keywords sought by end-users. Having a site with a stunning design containing all the essential and important information is not sufficient. This is because in the event a user fails to get what they are searching for, they will definitely go elsewhere and never show up again.
Categorization of Keywords by Frequency
LF (Low-Frequency) Keywords – The frequency of LF keyword phrases does not go beyond 1,000 times /month. But, there are exclusive cases depending on the subject. Generally, LF keywords refer to phrases containing at least three words. Use of valuable long-tail keyword analysis is recommended for any given new online resource due to an unavailability of the more competitive promotion requests.
MF (Mid-frequency) keywords – There refer to phrases used by search engine users ranging from between 1000 and 5000 times /month. The MF keyphrases may be regarded as the golden mean considering that they are capable of offering the necessary amount of high quality traffic.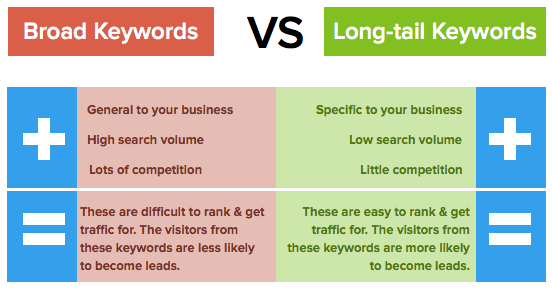 HF (High-frequency) keywords – These are considered as the most competitive keywords used more than 5000 times during the previous month. Often, HF query contains a single word but with exceptions. Development requires a considerable amount of time and high costs for buying links.
Frequency categorization for each niche comes with their specific schedule basing on a particular industry. Nonetheless, there are more exciting stories that indicate the possibility of success under any given circumstances.
Categorization by Purpose
Informational – These are the most popular queries employed for searching information in search engines.  Common requests exhibit all types of other keyword signs.
Navigational – These are employed for searching a specific site with certain information.
Transactional – This type of key phrases is perfect for content and commercial resources. They are mostly used whenever an online user wishes to perform a certain activity such as downloading a video, purchasing a mobile phone and the like.
Classification by entries
Depending on entry type, selected keywords may be used in different ways with regard to the declination on the number and case.
Typically, when requesting for promotion, the owner of the site makes contact with the developer to explain their wishes alongside the ultimate keyword specification. It helps to shun uncertainty in the utilization of phrases and enables determination of certain features for individual keyphrases.
The clear (exact) entry – This is where the keyword is not changed. It entails an incidence of keywords having no punctuation in between.
Direct entry – More or less similar to exact entry; however, punctuation marks may be used to separate the keyword phrases.
Diluted entry – In this case, keyphrase is watered down using extra words (however, it is impossible to dilute one word query). Thus, for one-phrase queries, direct, diluted and exact entries have a common view.
Morphological entry – This occurs the moment words derived from the keyword phrase are altered through conjugation or declination. The higher the number of words in a keyword, the more the amount of options for probable morphological alteration you have
Morphological diluted entry – This involves changing the form of words and diluting them with extra words thereafter.
Synonymous entry – This is where at least one word from the keyword phrase is substituted with jargons, synonyms, acronyms or abbreviations. It is possible to dilute synonymous entry.
Entry with a misprint – This refers to a situation where a typo is utilized in at least one word. This kind of keyword phrases is acceptable in the sense that slothful or unskilled users tend to often write grammatically incorrect requests that are considered by Google.
By ambiguity Unambiguous – For instance, "profile building cheap backlink" – It is obvious that a user is trying to look for a firm that provides assistance in the development of backlinks through honest means. In an ambiguous case such as "site promotion," it is actually not clear if the user is looking for information concerning promotion of a site or seeking backlink assistance.
By truth Real (Fabricated) – Various demonstrations of this category are unnaturally overrated statistically and by SEO. However, this kind of keyphrases is not unnoticeable by the present search engines and that they can easily be picked from the common flow.
Geo-oriented – This is where the search result is mainly based on location of the user.
There exist numerous varieties of keyword finding techniques:
Statistic server analysis – In most cases, search engines contain their individual servers from where you can access details regarding the amount of time people have inquired about a certain question. The more frequency a user query is granted, the more amount of traffic you are likely to get. However, this comes with some drawbacks including the bigger the amount of followers, the more the confusion regarding the quality and the more competitive it becomes.
Keywords databases and linguistic dictionary analysis – Due to the fact that statistical analysis is not sufficient, there certain questions that don't receive the necessary statistics for a number of reasons.
Reformulations – There are cases whereby search engines try to find something that is not in the user's interest. A typical example is typos. Apart from misspells, search engines can display inquiry to reformulation for different reasons.
Site statistics/competitors analysis – In case you have an already established website, it is likely that search engines have already visited it severally. These type of queries are considered among the most important, hence, the attained status (get it here) man and must be enhanced further.
Keyword choices basing on location – This kind of keys may seem comical but they can help to enhance your website. Qualitative keyword analysis and research as a basis for effective SEO and website promo classification of keywords may not only assist in enhancing particular pages, but knowing the audience's interests as well.
You may choose a particular type of traffic and track their trending interests, developing a matching query for suggestions and getting the most influence from it. Following your keyword analysis, you can establish new segments which were not pre-planned, make extra filter settings, get viable keywords and hence, boost your collection in a much more profitable niche.
In order to examine a specific keyphrase, you will need to:
Know if the keywords are pertinent to the topic
Understand if users are going to get the needed material through the link provided by the phrases being promoted regardless of whether traffic will emanate from a chosen phrase and may be conversional.
Analyzing competitors for chosen keyphrases in text advertising in organic SERPs – No matter the direction of your promotion approach, there is need to analyze the aforementioned options. Remember to indicate the targeted setting according to your site's info.
When looking for the right keywords, you must not concentrate on the most popular, but the highly conversional ones. The more comprehensive the keyword is, the more it is likely to fetch target objective. For example, in case the search query "buy men's underwear with discount" takes you to a landing page consisting of the right merchandise, regardless of the 90% /month frequency, it is likely to fetch in more income rather than "underwear" alone, because this kind of request is normally used by viewers who are prepared to buy or determined to do so. A great amount of traffic can be fetched by queries and getting longtail keywords can be a wise idea.
The key issue here is simply to generate targeted and suitable pages for the keys and filling them appropriately. Promotion through keywords is a daunting task and may turn ineffective if you do not make advance analysis of the following:
Page relevance
Accessibility of services, goods and the like
Usability
Order suitability
Response rate
How to find the keywords used in a website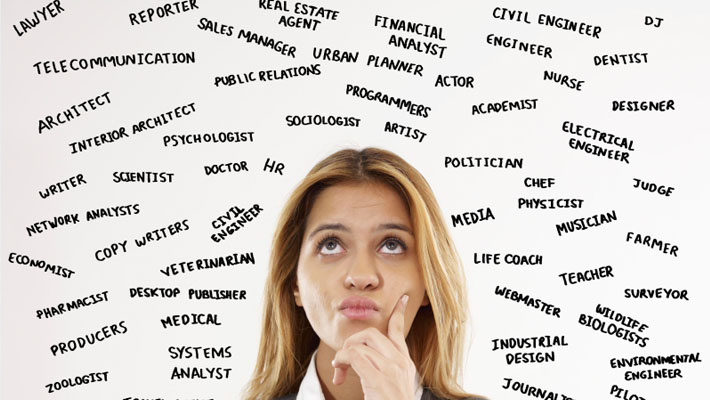 You can manually explore the main objectives of a given site or use the various tools to attain traffic from search engines.
Google Keyword Planner – This is a keyword research tool offered freely by Google. To get started, you will be required to subscribe to Google's AdWords. There are two methods of choosing keywords via Google's scheduler: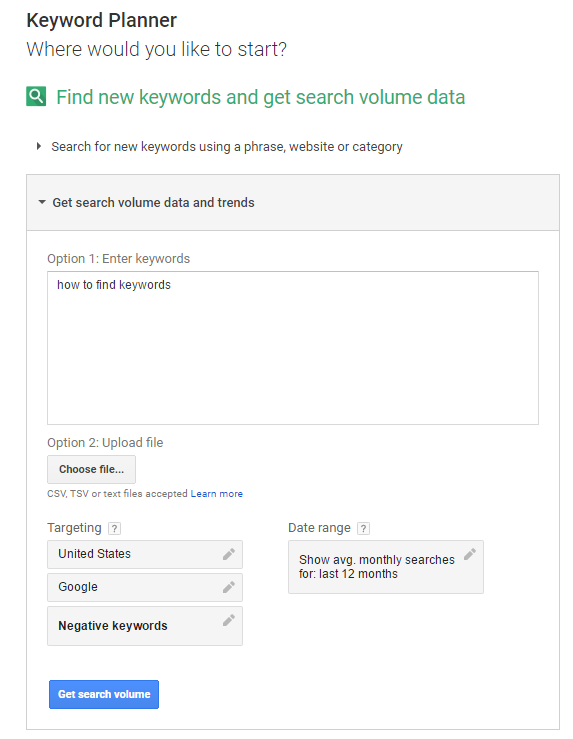 Standard keyword choice – To perform this, you will be required to adjust the language, register and go on to look at the keywords, provided by Google. Analyze them, check the options and gather details.
Competitive keyword analysis – While it may not be a popular method, it can assist you in getting keywords that aren't highly competitive, which are not normally offered by Google planner. In case you choose commercial-based topics, it is often likely to get exciting keywords and enhance pages from them; hence, shunning many of the SEO flaws and attaining traffic with minimal efforts.
Semrush – A tool used for competitor keyword analysis. It is appropriate and has a lot of info. You can arrange your SEO keyword analytical record spreadsheet through various monthly queries, click charges, or look at the correct keyword category of in the alcove. While the service is chargeable, it is totally valuable since it helps you to save a considerable amount of time.

Soovle.com – A reserve that helps to gather keywords on sites like YouTube, Google, Amazon, Wikipedia, Yahoo, Answers.com and Bing among others. It offers exciting discrepancies of your key phrases which you may not be able to find in Google planner.
SECockpit – SECockpit is quite essential when it comes to building a semantic core. In the option slot, you can type words such as Google AdWords synonyms, synonyms to same results and tag results as well as Google tips synonyms. If you are one of those who promote content-based projects, trying to get a variety of best keywords for SEO and site sections, then this service is just the perfect choice for you.
A semantic core may be both undersized and big with regard to the size of your project. With help from the above tools alongside keyword research lesson, you will be able to learn how to find keywords and ultimately be successful with the same. It is quite efficient to build the semantic core and choose queries capable of enhancing your articles.
Specialized analysis of  local keyword for SEO

This focuses on local keyword research using popular tools like Google AdWords. The process involves making use of the comprehensive keyword list to a local setting in the advertising set-up.  It is important to recognize the most essential among them and establish: keywords that are capable of influencing the site's traffic significantly; those that promote quick returns; those that are very competitive and those that are contained in the homepage.
Generate a local search term list – You may choose to utilize OpenOffice, Excel spreadsheet or any online tool. Keyword search for corporate sites mostly comprise of numerous pages, meaning that keywords should be appropriately positioned in all. In e-commerce sites, the choice is characterized by a group of keywords.
Homepage – Begin with keyword phrases that generally help to explain your site. For instance, if you are dealing in shoe selling for the entire family, making use of phrases like "shoes for ladies", "shoes for babies", or shoes for men" can be ideal. These words have a lot of wisdom in them and may be easily incorporated into a given homepage promotion.
Categories pages – In case your audience passes by referring to the type of shoes for women, they will definitely want to read something about them and look at images. Thus, you must make use of matching key phrases such as "leather women shoes" or "open-toed shoes". The best thing is putting the heading above the page and several descriptive wordings below each picture.
Product description – Product pages consist of certain keyphrases for each item. Given that long sentences are not quite common; your site is likely to get a higher ranking. In this case, you will need to dig deep and learn how to search keywords and use longtail keywords to help you promote your brand pages.
Keywords in links – Whenever you make use of text links, you relate it to the page you are sending your visitors.
Use relatable keywords in anchor text – Making use of more tangible description when creating pages, you are likely to convert a user into a potential buyer and eventually enhance your site's ranking in search engines.
How to analysis keywords for your website
A great number of marketers tend to look for key relevant phrases, insert them into a device to match their alternatives. However, users have different searching routines calling for a creative approach. Quite a good number of links do not show up in the Google planner, as it only gets the more corresponding words.
Selecting related keywords – Remove words you perceive as having limited connection with product or service you are campaigning for. Regardless of the efficiency of the tools, they are far away from the human opinion. It is therefore necessary to check the outcome.
Similarly, keyword analysis as utilized by contestants, indicate the rate by which advertisers place bets on a certain phrase. When choosing conversional keywords, it is critical to concentrate on the phrases articulating the objective of corporate analysis.
Backlinks – Check the incoming links leading to landing page. Search engines tend to regard backlinks as votes favoring a specific page.
On-page optimization – Evaluate quality of your site pages enhancement with your opponents. Study the headlines, descriptions, text and content of interior links.
Content – Ensure posting of valuable content as that is what Google adores.
Domain Authority – Analyze the date of creation for opposing domains, their reputation in social media networks and their Alexa ratings. Delete all key phrases your contestants are rated for both with low and high efficiency index. By so doing, you are likely to get viable free SEO keywords with low degree of competitiveness.
Tips for keyword search
Beware of making general mistakes – Never go for the keyword exhibiting a higher traffic range. It is good to note that popular sites are likely be unreachable either in the short or medium-run, no matter the budget set for promotion. Select keywords taking into account the duration of the site, flexibility and authority for further enhancement.
In the stead of looking at the broad correspondence, focus on the exact match – Search level is definitely an essential metric; however people, when opting for Google Keyword Tool, most focus on the wider scope matching instead of the real match. The distinction between the two correspondences could have been massive.
Choosing numerous rather than individual keys – This kind of situations are very common particularly on corporate sites whereby owners enhance category pages dealing in more than one type of merchandise. Even though sometimes Google considers both the plural and singular form as a single word, mostly, the variation is worth considering. Inappropriate pattern of keyword can result into poor rating that determines if you sell or not.
Ignoring the rate of conversion – Most customers wish to go up with irrational keys, while leaving the most valuable key phrases to stay alone. What is the need for the damn visitors if they aren't bringing in any revenue? There is high competition on the internet and is going to rise up even more and therefore it is necessary to gain the most out of every investment. Perhaps, this is why conversion and analytics are vital when it comes to looking for keywords.
Primary prefixes such as "buy" are signs that the main request is liable for conversion. In case you have affirmed your objectives in the system of analytics, you may simply recognize the key phrases containing the uppermost conversion rate on your site and establish the cause of high rate of conversion by using this understanding to the subsequent keyword analysis.
Unrelated keywords – Ensure that all phrases are related.
Lack of assessment and audits – When your market grows, it shows that search behavior of your visitors has been adjusted as well.
Evaluate your key phrases on a regular basis – It is recommended that you analyze your keys annually; deleting old-fashioned and including those that are real.
Including keywords with a negative effect to your SEO campaign – While it may seem senseless to apply negative and dangerous phrases on your site, they could aid in bringing down the costs and gaining access to your potential customers if added to your AdWords ads. Your ad will not be revealed to individuals looking for those particular phrases in Google if you include certain negative keywords to your SEO promotion.
Therefore the ad is going to be exposed to people likely to make a purchase of your service or product. What keywords to use for SEO as negative?
Well, these keywords which do not clearly indicate the services your site offers products you trade in.
In case you are using geo-based key phrases, the keywords which are not corresponding to your setting or are of operation.
Keywords with no ability to make conversions
Keywords meant for attracting customers without giving them support on your LP.
Including negative SEO keywords may help you save some money and access users that are likely to be your potential buyers.
Verdict
The mind of a human being remains the only software capable of conducting an efficient audit concerning keyword conversion, attributing to the absence of artificial intellect capable of substituting SEO understand and professionalism. Key phrases are among the key, however, not the only section of SEO. In order to be successful, it is important to understand much of optimization degrees, plus those that are not clearly described.
We'll be glad to hear your stories and tips on keywords selection! Leave your comments just below the article.
Please if You Copy or Rewrite Any Parts of the Content on Our Website, Make Sure to Include a Link to Our Website as an Original Source of the Content.
Related Posts