How to Make Backlinks for Your Website in 2018
While almost anyone familiar with SEO knows what a backlink is, and why it is such an important tool for promoting a resource online, the most of amateurs and even some specialists in this area are confused by the variety of backlink types and their specific roles in SEO campaign. Let's analyze main backlink building principles, sources for their generation and good/bad samples in order to know how to make backlinks for SEO with maximum efficiency.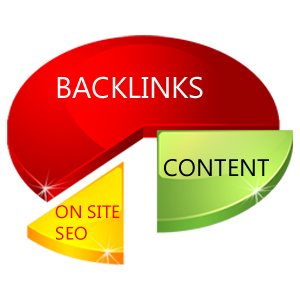 The more third-party resources link to your website, the higher rank it will have, the more trusted and well-known site you will have according to a search engine. Comparing two websites from the same niche that have equal quality of content, the higher rankings in search results will belong to the one that has better backlinking.
Each backlink has different weight, and after Google adopted its Penguin algorithm, this difference has become crucial: a backlink can either raise the website ranking or knock the site out of search results.  That is why you need to make only the right moves, knowing exactly how to make backlinks for website correctly. Don't become one of those SEOs who refuse from backlinks due to the lack of knowledge. You only need to master a few components of successful backlinking:
Get clear understanding of what Google (or another search engine) 'eats'.
Manage your time and efforts for backlinks generation.
Research different backlink sources and use them efficiently
Learn how to make quality backlinks
#1:  What Google wants from your backlinks?
As soon as SEOs adjust to Google rules, its team invents new tricks in algorithms of assessing website ranking, and even the most successful SEO campaigns may go down before the new, hardly understandable mechanisms. All you can do is 'listen' to the market, and play by Google rules.
Google's mission is to organize the world's information and make it universally accessible and useful.
You should implement the same idea by creating web content and generating links. While creating backlinks for SEO you need to answer two simple questions:
Is the information I provide to websites that will link to me useful for them?
Is the information I post online is properly organized?
If you answer "YES" to both questions, Google will definitely like your content and accept links to it as useful for readers.
Content structure is essential. And before building any backlinks and doing other SEO tricks, make sure your website is properly structured. And the first-comer will definitely see everything he can do at first glance. Let's check the right/wrong samples of website's navigation. This is the right sample:


And this is not good:

See the difference? Coming to the first website, a user can quickly log in, check collections, read about the supplier, etc.  On the second site a user needs at least to pass through one menu level to get access to these functions. And it's really unclear where the most of them are.
Make the access to your content maximally simple, without any complications in menu hierarchy.
The next step is creating high-quality and interesting information for sharing from third-party sites. The content must be valuable for readers in order to make them click to your link. Your web pages and articles also should be properly indexed by Google. After Google finds and indexes your page, you can safely produce backlinks to them.
One of the ways to get an article indexed is using social signals. When you share some material via social services, and their users find it interesting and produce activity towards your posts (like them, share, comment, etc.), Google starts to think that it is useful for people and gives it a proper high rate. That is why be free to share your articles on Google+ and other networks. It's quick, simple, and efficient. Moreover, it helps to produce natural backlinks that do not require your further efforts.
In a nutshell:
Produce handy content structure and easy navigation on your website
Prepare content that corresponds to your target users' interests
Make Google index the content pages you will backlink to
#2: Building links with a smart efforts management
If you think that creating backlinks to your website is too stressful and exhausting, most likely you cannot manage your efforts properly. Do not kill too much time on backlinks, sacrificing the quality of content and other web development jobs. Everything should stay in a harmony. A famous recommendation to all link builders says that
90% of efforts should be spent on creating high-quality, interesting content, while only 10% go into link generation
(Cyrus Shepart in "How to Rank" book).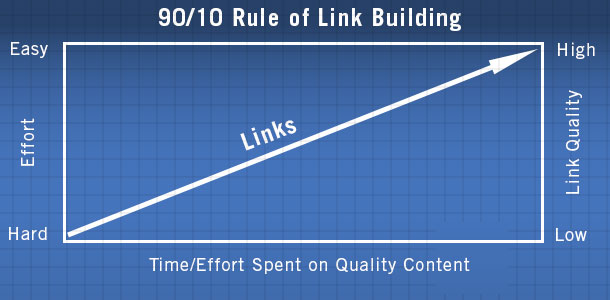 One high-quality article that provides information-on-demand can bring much more backlinks than a hundred of ordinary "so-so" posts. That is why so much time is dedicated to producing content.
Relevancy of links is also highly important. For instance, you have a fitness training website and you make backlink from an article directory. Most likely Google will not consider it as relevant, and it will have poor weight. But if you get a backlink from some fitness forum or portal oriented at fitness fans and trainers, the ranking of your website will grow significantly. Moreover, such inbound links attract a lot of target users.
#3: Resources for creating backlinks for my website
Choosing sources for backlink generation highly depends on the character of the content you wish to promote. If it is some consumer product, it would be better to promote them on product review websites, blogs and social communities specialized on such sales. If this is, for example, some educational service, it will be much useful to get backlinks from educational forums, various .edu websites. The general rule for choosing backlink sources is simple:
MAXIMAL RELEVANCY to the promoted content
Here's the list of potential sources:
Find reputable and popular websites in your specific niche and write them with a proposition to share links. This brings highly targeted outcome. Establishing a contact with high-ranked sites helps to raise your own rank significantly.
Be active in sharing experience in your industry and commenting blogs and comments of competitors or people who are interested in your content. It helps to make free backlinks without much effort.
Post relevant articles to various platforms like HubPages or Ezine. Various directory websites still work. Otherwise Google would not ban hundreds of such sites. Use the ones with good rankings and reputation.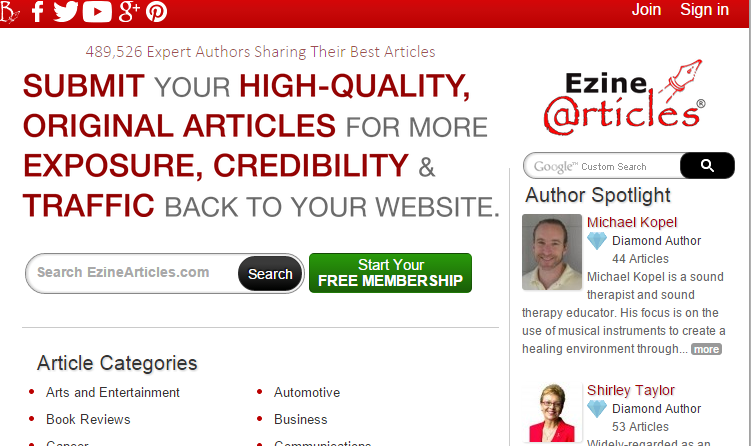 Open Answers account in Google or Yahoo and share links to your relevant pages there.
Sharing meme is comparatively new wave. You can share meme images on Twitter or other services with the text you need on images, and then comment them out and share links.
Submit videos related to your services or products. Under each video you can post a link to your web page.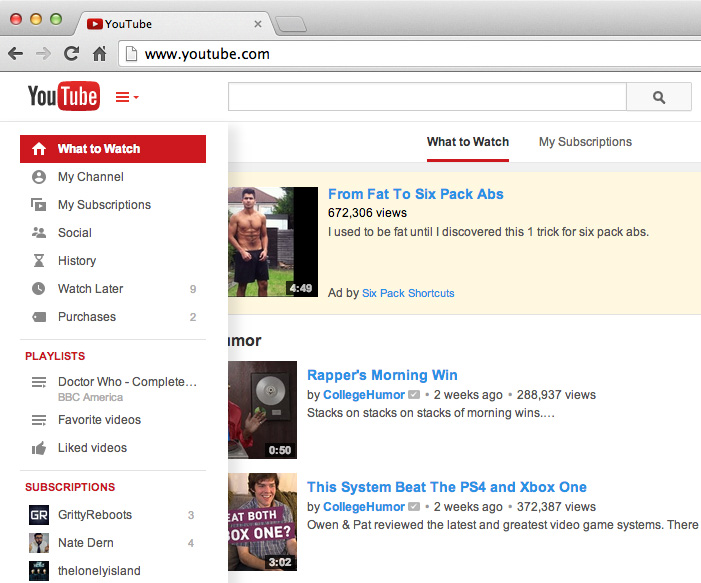 It is crucial to get backlinks from trusted websites with high DA and PA if you need to to increase rankings and traffic from search engines in tight term. It might be a hard task to get backlinks on relevant websites with good reputation. LinksManagement is a service that brought people, who would like to install the link on relevant websites, in one place.
Social networks are perfect platforms for generating high-quality backlinks that also stimulate natural linking. Make as many social accounts as you can and stay active in communities of your area, making your readers link to your posts.
Social media today is actively used for SEO, and the statistics speaks for itself: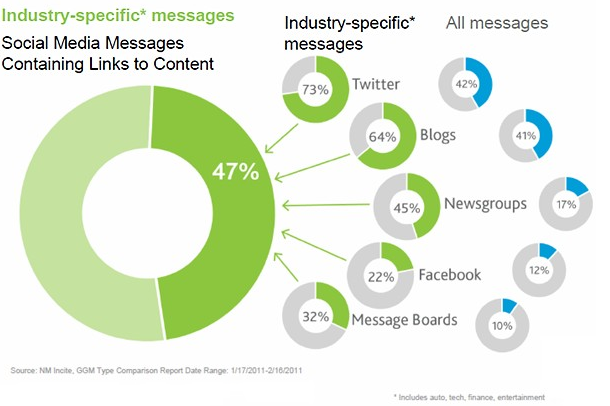 There are also some less-known sources for backlink building:
You can find inbound links to outdated domains and contact the site owner about linking to outdated domain with further request to post link to your relevant article
Audio sharing websites are also comparatively untapped sources for backlinks
You can earn an inbound link on a high DA and PA website by donating to charity or some enthusiastic projects in your sphere. That's really cheap way to get a great backlink and help someone else.
Coupon websites helps to gain direct traffic from target users to your websites
Testimonials – now users are highly fond of reading testimonials top roducts and services before actually applying for them. Use this niche to promote your own products.
It is better to diversify the backlink sources for the website, as this gives better chances to raise the site rank and increase ingoing traffic by attracting the audience from various resources. Do not focus on one specific type, play on all fields you can cover (but remember about 90/10 rule we talked about before).
#4: Learn how to make quality backlings
While the most of SEOs imitate the popularity of some specific article or web page by posting artificial backlinks in directories and other resources, today the biggest weight is brought by NATURAL links. If you wonder how to make backlinks for my website, think about the ways of natural link generation.
The key to succeed in this is building up interesting content and providing it to your target audience via specialized websites, social communities, forums and other resources. Do not generate inbound links in places, where they do not cause any human interest. Investigate the potential sources of interest to your website and be active there. The number of backlinks will grow due to the natural interest of readers, especially in social networks.
Posting links in comments or guest blogs you need to express your qualification in the topic discussed to earn the trust of readers and make them press on the URL you offer. That is why do not generate some spam comments with poor sense. Make each phrase and post well-thought.
Today it's better to generate backlings in full accordance with natural anchor text distribution. If a reader is interested in the subject of this post and want to know more about the outlined term, the curiosity will make him go to the offered link.
Anchor text of links should contain the keywords a website is optimized for. Build links according to your general SEO strategy to improve the outcome maximally.
Here are a few tips of what should NOT be done when generating backlinks:
Google doesn't like websites that have poor amount of content, so do not spend time on creating links from such websites.
Avoid many backlinks from article directories and other portals mostly developed special for SEO needs. This should not be your main focus in link building strategy
Avoid spam in your backlink sources. Neither Google nor users like spam comments in blogs, direct advertisement that has nothing related to the article topic, etc. Make your backlinks intelligent and relevant.
Avoid backlinks from the sites you cannot control. You need to have ability to remove unneeded (or bad) backlinks at any time.
Besides mechanical algorithms, Google improves the search results manually, cleaning from direct spam that was not caught by their sensitive algos. Spam links can damage the SEO reputation of website, and Matt Cutts tells how to avoid it or fix in case such trouble occurs:
Conclusion
Now SEO requires more of intellectual approach than ever, and the volumes of efforts spent doesn't turn into direct effect. Mechanical link generation is completely useless in today's search engine techniques. Every your step in backlink creation should be oriented at your target user: research his interests, his needs and provide a direct answer to his question. Use the whole diversity of backlink resources and track their efficiency on the go. The world of search engines is highly changeable, and all you can do is react on these changes as quickly as possible.
Please if You Copy or Rewrite Any Parts of the Content on Our Website, Make Sure to Include a Link to Our Website as an Original Source of the Content.

Related Posts