How to Optimize Your Blog to Increase Traffic?
If you clicked on this page, it means you either run a blog or are planning to. In this article, Linksmanagement will provide you with detailed responses to the two frequent requests: "Does a blog content really help your business organically rank on Google?" & "How to get traffic to your blog?"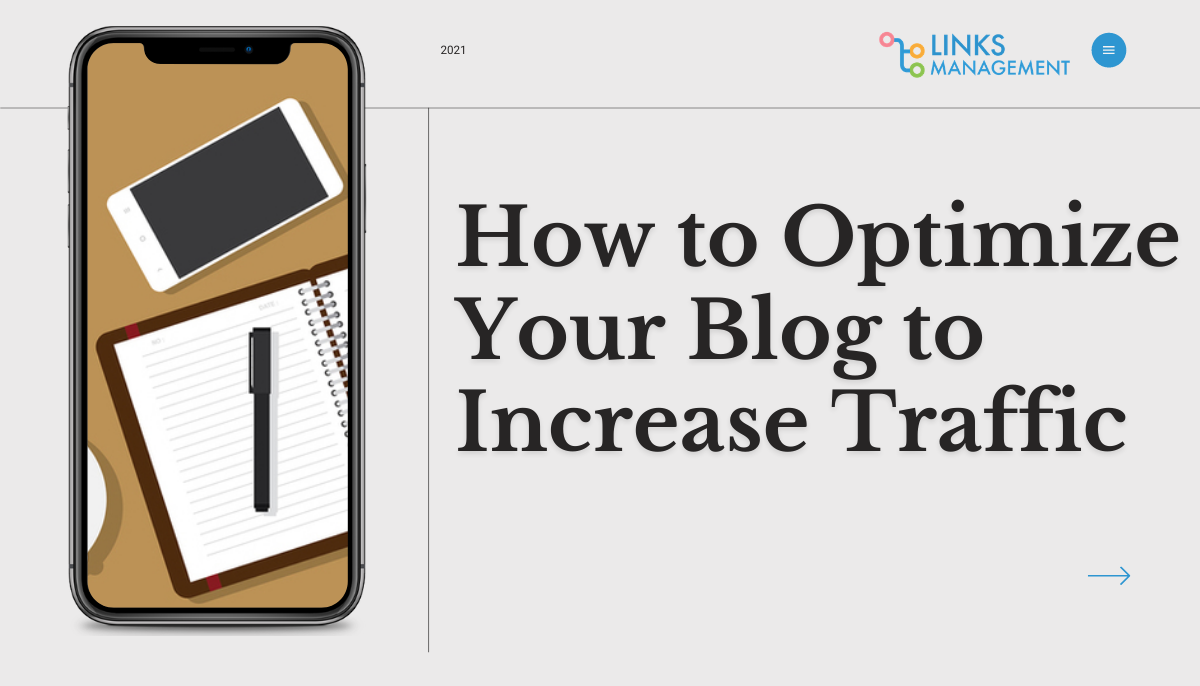 Well, we're going to answer the first question with some jaw-dropping statistics:
sites with blogs have about

430% more indexed pages

by search engines

;

after inbound marketing, blogging is the

#2 most significant factor

in lead generation;

companies with blogs generate

up to 71% more leads

compared to sites without ones;

websites

boost their traffic by up to 244%

with high-quality blog content;

companies that do blogging

receive 97% more links

to their website
…And last but not the least:
69% of marketers value content more than direct mail and PR.
What's this, if not a worthy reason to grow and nurture your blog? Traffic to your site, lead generation, relationships between the company and its customers, sales – all of these significantly improve as the result of a well-maintained company blog. Yet, what if you have no idea how to optimize it properly?
Then, take a few minutes to read this text, know how to grow your blog & increase your traffic straight away.
How to Grow a Blog? It's All About Content
1. Know What to Blog About
We don't want to begin with typical advice like "get more quality & expert content for your blog," "attract a new audience," or "put a new perspective on your industry/niche." We recommend starting with analyzing your rivals.
There are tons of huge companies that can churn out content every day. How to compete? Figure out what you're best suited to blog about! You probably, heard more than once that the key is to look at the audience, their pain points, concerns, and obsessions. It's true, but there is more to it…
How to know what to blog about? Here is a cheat sheet from LinksManagement Experts who work in the industry for more than 10 years:
Step 1. Apply Venn diagrams
Two circles. The magic is where they intersect.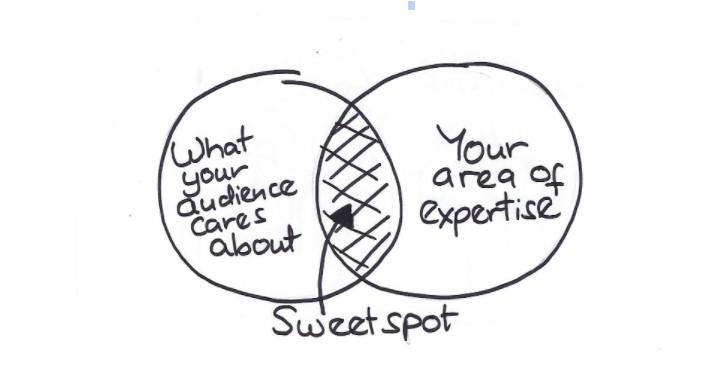 Step 2. Categorize & Prioritize
Think about topics that would apply in each of these 4 sections:
— Evergreen content relates directly to the product (the questions people ask every day);
— Original research provides insight for an area closely tied to what you do;
— Trends and timely content are blog posts that aim to generate buzz & aid in link building;
— Lifestyle content is blog content on topics that relate to company values.
2. Analyzing, Measuring, And Testing
There is no better way of getting traffic to your blog rather than deliver content in a way the readers want it to appear. This can be done in several ways:
Through the use of social media platforms like Quora;

Through the use of Google Analytics to detect the most visited pages;

By checking which of the social media and blog posts are shared the most;

Through checking comments in the comment area of the blog and social media pages.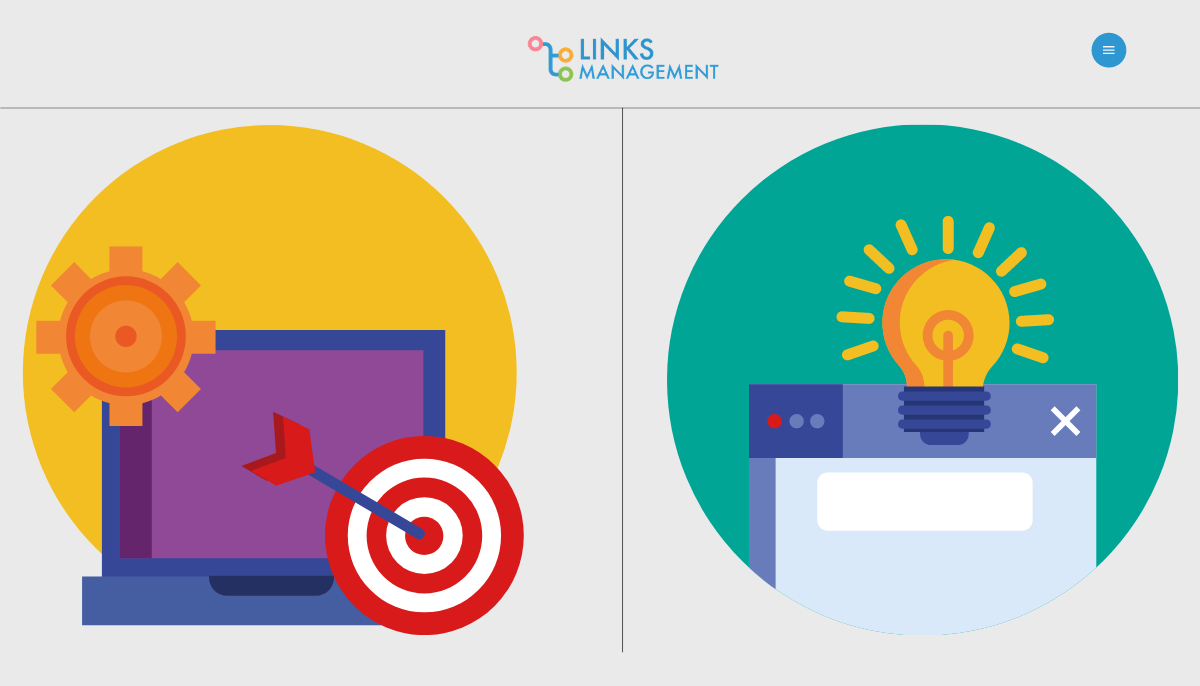 Making use of social media platforms like Quora will definitely reveal what the readers are talking about. This can be detected through the questions or queries they post on social platforms. Aside from Quora, one can also make use of social platforms such as Ubersuggest and Google Analytics to detect what readers are after.
Measuring will help reveal any progress you have made with your posts, as well as any weak spots. What should you be looking at?
The number of visitors coming to your site and where they come from (search engines, social networks, etc.)

Number of subscribers and followers

Unique page views

Comments the people are leaving 

Conversion rates
Testing, in turn, allows you to find out the optimal options when you are in doubt. Try different titles for your posts to find the ones that suit your style and positively affect conversions (that is why your need to do the measuring, to see what to change, and what to leave behind)
Strengthen your calls to action. Such CTAs as "Sign up" and "Try now" won't make you a fortune. They are as old as Google Penguin Update. Start your Call to action with words that paint your offer in a positive light. For example, "Yes, I want that product!". Go further, and do A/B testing to see how the slightest changes shape people's reactions.
How to Drive Traffic to Your Blog? Experiment On Visuals
Visual information helps you and your readers A LOT. 
Your texts are easier to understand when there's some visual support

Your information gains more credibility with graphs or tables

The data is memorized much easier with the help of visual aids
Don't limit yourself to images only, as the future of content is in videos. Today people are 85% more eager to buy a product after they've watched a video about it. And the most successful companies are leveraging video content to influence their potential customers' decisions. You can learn to do it too. 
Drive More Traffic With Infographic
Yeah, SEO experts can rhyme
Infographics will reveal complex information in the easiest way. Users love it because of the convenient and vivid flow of information and are always happy to share it on social networks (isn't it something we want?) In addition, infographics have significant potential in terms of search engine optimization.
It is the perfect format for sharing your own content that will be easily perceived by the audience and remain relevant for a long time. High-quality infographics are characterized by a high degree of distribution and click-through rates compared to textual content. Due to this, the site's ranking in search engines increases. And by the way, infographics, like any image, can be optimized: you can use keywords in its description for better indexing.
An infographic is 30 times more likely to be read than an article containing the same information. It is able to make the visitor stay on the website and consume content for a long time. According to statistics, content marketing using visual elements generates more than 94% of views, and traffic to sites using infographics is growing 12% faster compared to sites without ones.
4. The Right Way to Present and Promote Your Blog
It Starts With Quality
The first and most important part of getting traffic to your blog is to have well-thought-out and well-researched content. Free articles are everywhere. It's not enough to just publish a blog post. It has to be great in every way.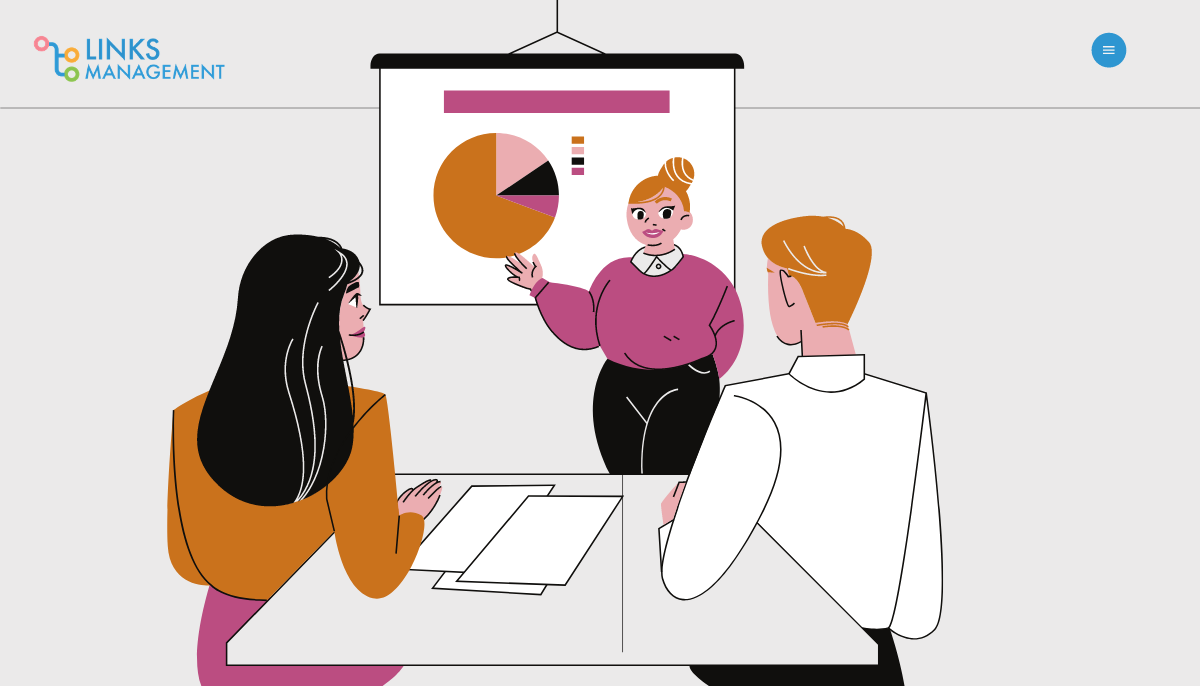 So, how to get your blog read? There are three ways to stand out.
Cover something completely new.

Do a better job covering your topic than anyone else.

Cover an existing topic in a new way.
If your blog posts don't fall into one of these categories, you're going to have a tough time promoting them.
The first option is the most difficult task. In most cases, the topic you want to post in your blog has already been discussed. But if you have an opportunity to be the first to write about something, go for it!
The second and the third options are where most good blog posts land. Doing a better job than your rivals means going more in-depth or explaining a difficult topic in a simple way (that is what infographics are for).
Another thing you can do to make a topic better is to cover it in a new way. This could be writing from a different perspective, providing a new opinion, or connecting the dots in a unique way. But before you do anything, find out what you're up against. Learn the top-notch content on a topic, search your keyword in Google, and read all the stuff that's ranking on the first page. This will give you give a clear idea of what content is already performing well.
Promotion starts with your content ideas. Before you write anything, think about how you're going to make it great. After that, you can move on to …
Promotion
Even if your blog is super informative, rich in useful data, and full of images to prove your point, you can't expect thousands of people to appear on your site, and start reading and commenting on it.  
What can you do to attract more visitors to your blog? How to get more blog traffic?
First, and the most obvious is integrating your company website and blog. This step is beneficial both for your blog and company site, as the latter one gets bigger with every indexed page from the blog. 

Try placing the link to your latest blog post on the main page of your site

Add relevant links to your blog in other parts of the site

Mention your blog on printed materials you spread across customers

Use your social media profile to promote new blog posts there

Comment actively on other blogs relevant to yours

Make sure your posts are easy to be shared
Technical Components
How to increase traffic to blog? In order for any page to successfully climb Google's ladder in search engines, it is imperative to pay attention to technical optimization. To determine what exactly to improve on a blog from a technical point of view, check these basic aspects:
Website loading speed.

The longer it takes to load, the less likely your blog is going to rank high in search results. Such a tool as Google's PageSpeed ​​Insights can help you determine if your blog needs load speed optimization.

The presence of "broken" links.

Regularly check the site for "broken" links – there shouldn't be any at all, otherwise, users simply won't be able to receive the information they need on time. 

Duplicate pages.

Incorrect indexing of the site may arise precisely because the same information is available at several addresses at once. Therefore, initially adjust the structure of your blog and ensure you don't have duplicate pages at all.

Layout.

All blog pages should display correctly on all types of devices, and there should be no syntax errors in the code.
Take Advantage of Off-Page Link Optimization to Get Blog Traffic
Off-page SEO deals with building a solid backlink profile and making your website more authoritative within the expert community. Keep in mind 3 golden rules of successful off-page SEO:
Acquire relevant new backlinks at a modest pace

Take care of versatile anchor texts

Target several keywords at once
Points #2 and #3 are topics that we have already talked about a lot. That and this link will help you to sort out all the information and draw the right conclusions about driving traffic to your page.
Point #1 is something you need to pay attention to straight away since top-quality backlinks and well-planned link building can skyrocket your rankings in a couple of weeks. Being experts in SEO & link building for more than 10 years, we know for sure that there are 2 factors that contribute to a backlink ability to push your blog higher in search results: Relevance & Authority. 
These 2 factors are the essential part of ANY backlink that we provide you with. 
To get the maximum results and increase your blog traffic, we offer you to use the power of SEO & content marketing synergy! 
How, exactly?
Please if You Copy or Rewrite Any Parts of the Content on Our Website, Make Sure to Include a Link to Our Website as an Original Source of the Content.
Related Posts