How to Promote Your Blog in the Shortest Period of Time
Are you interested in creating a traffic generating blog with thousands of visitors? Then you definitely have to mind these simple tips from an expert blogger.
Blogging is a crucial step to growing your own business. It can be used as a good tool to attracting new target audiences and increasing your traffic, learn this here now. I often receive questions on how one can develop a personal website and promote the blog. What are the necessary rules to obey? How should you manage your personal blog? What about making a corporate blog successful?
As a consequence, we have collected a few images to share along with valuable tips on the given topic. We have tested various methods related to promoting individual and company blogs in the shortest period. You can also read a detailed article with the in-depth insight as a reliable guide to everyday situations connected with blogging.
SEO professional should tell you how to promote your blog quickly and efficiently. Follow this step by step guide written by the field's experts.
Where to Promote Your Blog: User's Manual
So, what are the best ways to make your blog work?
The given article talks about developing and promoting frequently viewed and popular blog in order to get the best results shortly after its launch. Everything is described in details, so it is easy to follow.
To let your audience read your blog regularly, you have to understand a range of critical factors. Read about each of them below:
1. Blog's Face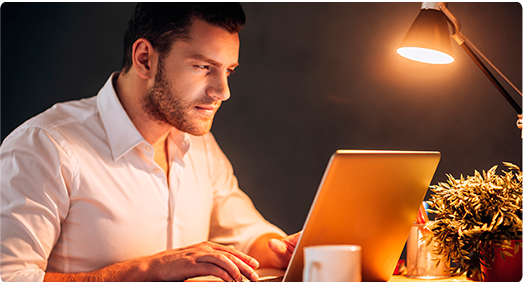 Who stands behind your blog? It is extremely important as far as in most cases people prefer to read a particular author. If we speak about Between the Lines, it is run by David Allen. Buzz, Balls, and Hype is known for M. J. Rose posts. Stephanie Klein has opened Greek Tragedy while Craphound belongs to Cory Doctorow.
These people are generating almost entire content for the corresponding blog.
There are several types of blogs to take into account.
These blogs usually stick to the corporate rules. Companies hire professional bloggers to fulfill the content in case they don't have their own content writers and copywriters. Sometimes, any corporate member can add a text to the blog.
In such cases, it is necessary to show the face of people who generate your content. It is also a nice way for corporate workers to show their best. It is recommended to create separate pages with authors' personal information. By reading that descriptions, people will decide whether they can trust particular post and whether the blog is a credible source of information.
It is much easier with a personal blog. You can write about personal experience and skills there. These blogs are simpler to manage and promote. Besides, you are not limited to write only on specific topics. It is also possible to use unofficial language like slang and insert more visual content.
In order to come up with the efficient blog, one has to:
Register personal brand
Register company's brand
If we take a look at the entire US market, we will find that successful personal brands stand behind successful companies. As a rule, they often appear to be companies' managers or even owners.
Thus, the first thing you have to do is to define the face or faces of your blog. Under "face" I mean authors. Now, we should move to the next step.
2. Content Itself
Content is the base for any blog. Without efficient and relevant content, it is impossible to cover all factors listed below. They simply would not make any sense.
It is worth paying attention to the following…
3. The way you present it
This factor is crucial to mind if you wish to stand out. You have to find different approaches to selecting topics and creating your content. You have to understand your target audience perfectly.
How should you do it?
Analyze the ways other online writers present content on the given topic
Look at various published examples that have gained a lot of appreciation through shares, for instance
Take something interesting from every source
Implement the discovered strategy on your blog
It is not necessary to do everything in one moment. It would be much easier and more reasonable to promote your blog after discovering your own unique style to let people recognize your writing voice immediately.
P.S. Rely on popular platforms like WordPress when building another post.
4. Types of articles
There are a lot of different types of articles based on various criteria. The most commonly applied types are:
Manuals
Reviews
Tips & tricks
Interviews
Cases
Infographics
Video lessons
News
There are other types of articles as well. You may, in fact, classify them by size, language, object, potential readers, etc. The types of articles recalled in the article are among the most popular and frequently published.
For most of the existing blogs, we can notice the following tendency:
33% of them are news (the most recent news from all over the world)
33% are job or subject-related (step by step manuals, cases, video lessons)
33% of the entire blog content is personal
You also have to try:
Showing problems solutions (e.g., how to promote your blog)

Stress your original approach to writing and solving issues

Come up with the efficient results and prove their credibility
If you stick at a minimum to one of the article types mentioned above, you can achieve amazing outcomes. It is crucial to act, try something new, and decide on what you like most of all and what is your audience interested in.
5. Content Plan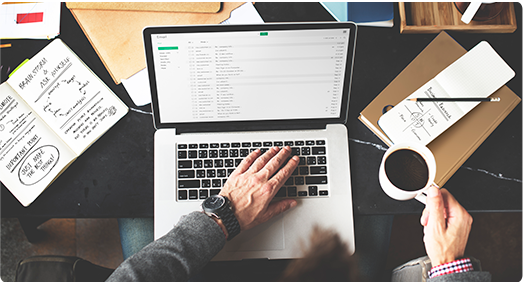 You need one or more plans to come up with impressive content. That's why you must develop an efficient content plan with the corresponding schedule to achieve success ASAP.
It is extremely easy to create such plan.
Conduct in-depth qualitative or quantitative research depending on your needs

Collect the list of related topics (problems, arguments, popular requests)

Decide on the monthly plan on your tasks (by the way, you have to specify which tasks are more or less urgent and significant)

Stick to your plan carefully
Many people would say that developing a plan is too boring. I will agree and disagree with this statement at the same time. If you want to generate content on blog continually, you have to create a plan not to waste your precious time on deciding what your next blog should be about. It is not that crucial to obey the plan accurately, but you require enough topics for the upcoming month or two.
Important: as I have already said, content is the most important blog's element. In case you do not have good content, you may expect no promotion. That is why it is necessary to deliver the required message with the help of different article types that stand out from all your competitors as well as to possess a specific action plan.
6. SEO optimization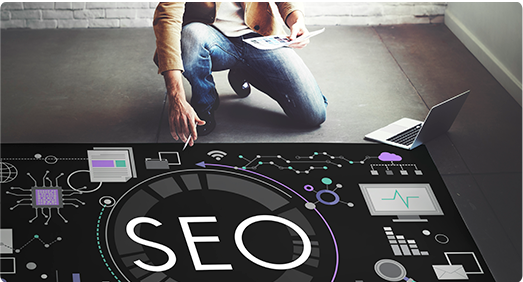 As the time passes by, you may notice that the primary source of your visitors will be traffic gained from search engines. That is why it's extremely important to optimize:
Every article on your blog
At least you must include keywords in Meta Title, Meta Description, headings, sub-headings, and text. If the content of your articles is rather huge and a bit optimized, there are high chances of receiving top rankings with respect to the keywords without backlinks. But you should not underestimate the value of backlinks.
Internal optimization for your blog has almost no difference from the typical website optimization. Thus, it is crucial to use at least basic SEO checklist while optimizing. The checklist includes:
 

Robots.txt

 Sitemap.xml

 HTML sitemap

 htaccess rewrite rules

 Correct

301 redirects

 404 page

 Proper installation of no-index, no follow

 Good download speed

 Meta tags (title, description)

 Tags (ALT, H1)

 Add site to Google Webmaster

 No duplicates (check plagiarism index)

 No grammar, spelling, or punctuation errors

 Social buttons

 Breadcrumbs and extended snippets, etc.

 Right choice of rel=canonical

 Proper encoding
These are all just basic moments which you should pay attention to when optimizing your new blog internally.
It is worth spending your time on blog's SEO optimization as far as it provides a nice perspective concerning the growth of blog's attendance. 
7. Distribution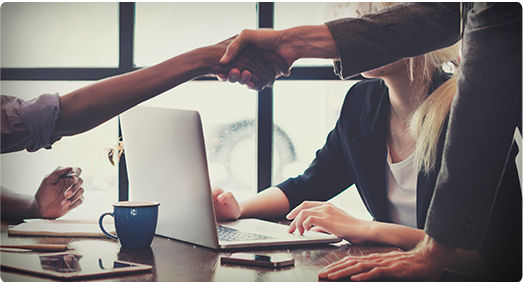 It is not enough to simply optimize a blog. It is crucial to let everyone know about it.
You may wonder where to promote your blog. Let's have a look at the examples of attracting attention to your blog.
8. Guest posts
Good content is valued by all internet users. That's why in case you develop content like that users will accept it with the open arms.
In fact, the process is built this way:
You prepare content.

You build reliable relationships with popular and authoritative bloggers.

You offer a guest post to them

You publish your content.
In the end, you receive a range of attractive benefits, such as:
Entirely covered target audience

Shared link

Recognition
It may take a plenty of time to develop good content, but if you prepare blog posts regularly, they will help to promote your blog and yourself as a personal brand.
It is crucial to provide your readers with something valuable and beneficial. It is also important to do the same for the blogs where you plan to publish your guest posts.
Guest blogging is very popular in the United States, but its success directly depends on the content quality and frequency of your publications.
Talking about posting to other sources, consider social networks. You may read more about the power of social signals.
It is an excellent tool for attracting new visitors to your blog. The main approaches to expanding target audience are:
Manage your own social page or group

Publish reviews in popular communities

Purchase ads for your posts
If your content is good enough, it will always be liked, twitted, and even shared/ the most important thing is to increase page's traffic and popularity of your accounts. You have to do that systematically.
As the time passes by, this content will provide you with more and more blogs' visitors.
9. Mailings
Almost every topic is supported with popular mailings in which you can insert review or buy an ad.
It is recommended to conduct analysis, collect mailings, build stable relations with authors and keep in touch with them all the time.
Once again, in case your content is good enough, the visitors who were attracted through mailing list would become your regular readers.  
10. Forums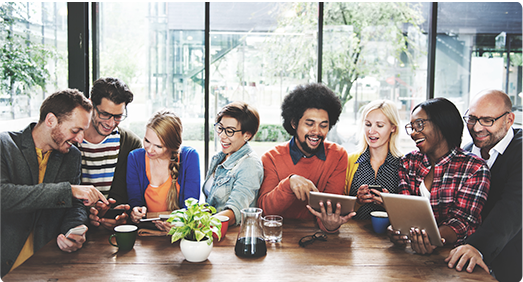 Forums are still very popular. A lot of communities were formed on the base of different forums. It is possible to interact with forums and obtain good and stable visitors' stream.
Algorithm is pretty simple.
Create forums' list

Register

Inform about the upcoming or already published blog posts on forums
Many forums possess sections which are developed specifically for reviews and news. Forums may be among the most reliable sources of visitors for many blog topics.
11. Thematic websites and communities
There are a lot of thematic websites (dedicated to particular topics). In addition, there are many subject-related sites that cover only narrow areas. You can obtain paid review or get one for free over there. That step will bring more visitors to your blog.
It is crucial to do it on a regular basis and systematically. Then the result in the shape of new visitors will improve.
12. Distribution plan
If you have a plan for writing articles for your blog, then you should develop a distribution plan as well. It is just as important, and it will ease your blog promotion.
Algorithm is the following:
Develop a list of resources for distribution

Topics and articles for distribution

Posting regularly
Distribution is just as important as the development of high-quality content. At least for the first time. On the whole, a stable growth should be supported by regular distribution.
My blog is so successful thanks to interaction as well. Marketing strategy for promoting blog can be observed in this article.
It is crucial to keep in touch with your blog's audience all the time. In particular, you need to:
Discuss things

Inspire people to comment

Reply to questions
Every step can be completed with the help of article's comments.
Blog's visitors ask questions, and it's rather critical to response to each of them. As for me, I always provide the visitors of my blog with quality answers.
I have two categories for all left questions:
Reports on all questions

Replies to all questions
Users ask questions and receive answers to them ASAP. I search for the answers on my own. It's like a free brief consultations that allow growing users' business projects. They always get what they want.
The approach may be applied to every single blog's subject, and as the practice shows, it is worth being used.
How can you motivate users to leave comments and feedback?
It is very simple: just ask the readers to share their opinions and leave questions in the comments.
13. Frequency & regularity
It may sound trivial, but people love stability and regularity. It works the same way with the blogs. It is necessary to publish articles on a regular basis for excellent promotion.
It is crucial to:
Publish articles regularly

Never stop doing it

Keep the audience interested all the time
Frequency is one of the most significant factors when it comes to learning how to promote your blog. It often happens so that the authors just leave their blogs without taking care of them. Thus, the blogs quickly fail.
If you plan to come up with a powerful and popular blog, then you definitely need frequency and stability.
14. Testing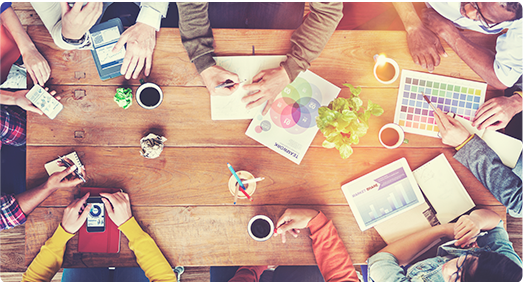 It is crucial to test everything on a regular basis. For instance, you need to watch after:
Content of your blog
New approaches to delivering material

New types of articles

New directions
It is important that your audience is attracted by every single article you post.
To do so, you have to:
Switch to other content types

Try new options
New options allow engaging new audiences and keep your existing readers interested. It is interesting and exciting to test something new. You will find out how your project works by viewing the results and their efficiency.
15. Results
The results of the blog promotion are obvious. They are:
Wide recognition

Growth

Conversion
Blog is solving many tasks:
Attracting new clients
Interaction
Sales and profits generation
Most of the blogs are rewarding their authors with revenues. Some gain profits with the help of ads and product sales while others offer services and precuts in order to obtain percentage for attracting visitors.
Conclusion
To conclude, it is worth mentioning that a blog is really useful for both business and social needs if you take care of it regularly and systematically. Everything depends on the efficient and quality content which has to be frequently generated in the blog.
As you have noticed, there are a lot of places to promote your blog. The process is not that complicated if you have good content. A bit of optimization and regularity is what you need.
How do you promote the personal or corporate blog? Share your opinion with us!
Please if You Copy or Rewrite Any Parts of the Content on Our Website, Make Sure to Include a Link to Our Website as an Original Source of the Content.
Related Posts