How To Avoid Google Penalties?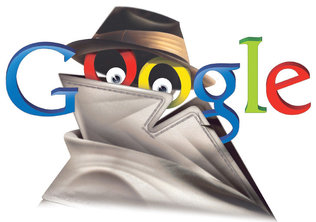 Every link you get from your link building campaign is thoroughly monitored and traced by Google. If Google or its SPYders do not like something in your backlink profile, the whole link popularity campaign may be treated as "unnatural".
Today we want to remind you three simple and evident facts you should always remember to avoid Google penalties. In addition, we would like to share three efficient solutions (respectively) for you to forget about fearing that your link popularity campaign may look unnatural to Google.
4 Most Important Rules to Make Your Campaign Look Natural:
Google doesn't like too intensive link building. That's why we advise you to build or buy links gradually (5-10 links a week).
Google doesn't like too massive high SB Rank linking. It means that you should mix high SB Rank links with low SB Rank links. The SB Rank 5-SB Rank 8 links should make not more than 20% of the whole amount of your inbound backlinks. The rest 80% must be SB Rank 1-SB Rank 4 links.
Acquire backlinks for different anchor texts. What does it mean? According to the latest Google updates, for your backlink profile to look natural, your anchor texts should be as different as possible. Ideally, each backlink should contain a unique anchor text! Learn more about How to Choose the Anchor Texts for Your Backlinks.
Take care of your users. Google will favor you if you provide your users with useful & interesting content. Google's June 2019 Core Update is the latest evidence that Google puts the user in the first place.
Thus, we strongly recommend you to take into account the natural pace of link building process and the necessity of SB Rank 1- SB Rank 4 links for your link popularity campaign to look natural for Google.
Sign Up to Start Buying Links Today & Increase Your Traffic
or
Please if You Copy or Rewrite Any Parts of the Content on Our Website, Make Sure to Include a Link to Our Website as an Original Source of the Content.
Related Posts