Infographics: Why Does It Still Matter in SEO
The human brain is programmed for visual perception. That's why site visitors spend about 10% more time looking at pictures than reading text. The best way to combine the two types of content is infographics. What is it?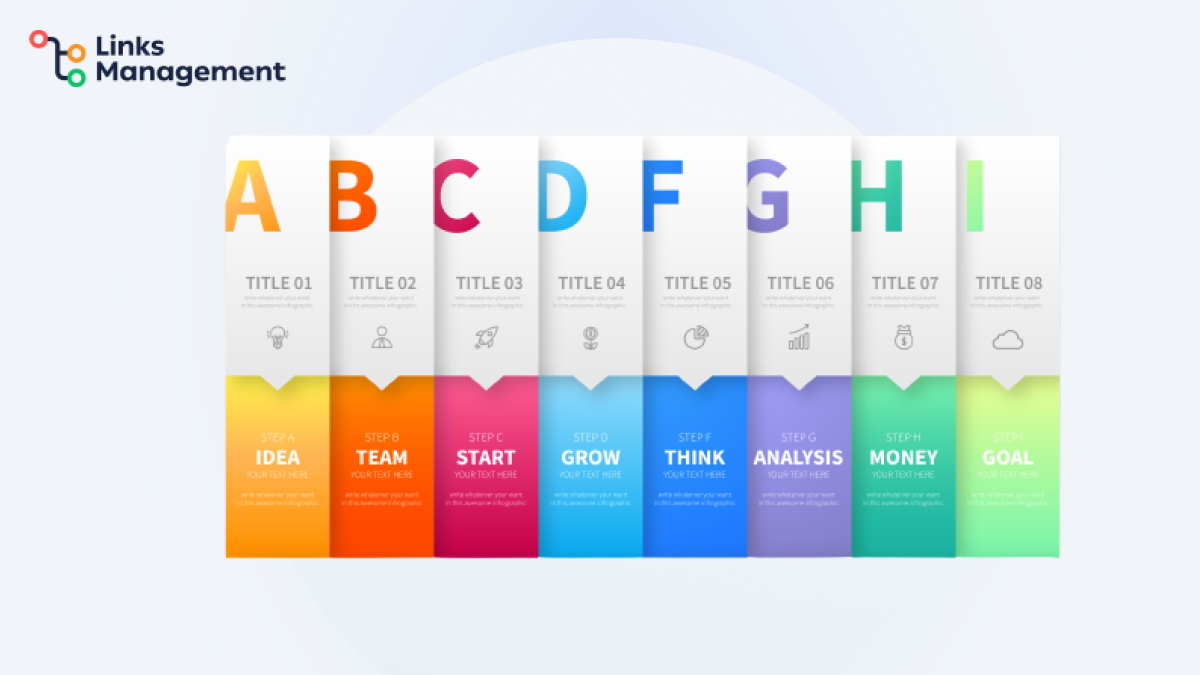 It is information presented in the form of images. With its help, you can tell about any, even the most complicated things, in an accessible and understandable way. There are such tools:
graphs;
tables;
diagrams;
instructions.
Why do you need infographics? You can use it for almost any purpose. But in our case, we're talking about promotion. You will be able to present instructions, facts, publish statistics, and so on in the most accessible form.
Features
The main difference between simple images or text with an image – is the purpose of use. The task is to convey info and help in orientation in a vast stream of content. Therefore, fast and clear communication is essential. Regular illustrations are used as a supplement to the text and often don't carry any value.
Why Use Infographics?
Here are the main benefits that illustrate the effectiveness of infographics.
Ease of Readability
Most sites use plain text. They're relatively cheap; the readers quickly adapt to different screen sizes. Google was initially created to track and analyze such content. Today, however, you can make great strides with well-designed infographics. You can keep the user, who is already tired of monotonous texts, on the site's page. This will improve the behavioral factor, which will positively impact ranking.
Why do you need an infographic if you can always give the data in text, tables, and figures? It has many advantages:
It allows you to provide much information in a compact form – the user doesn't have to read too much text.
This way, you make the content more visual.
A picture helps to delay the attention of the user.
Simplification of Content
It's about more than just a pretty picture. A significant paragraph becomes a single line; long sentences become icons. Statistics become images. Pictures can tell a whole story. Any complex content can be easily understood if enough time and effort are given.
SEO Optimization
Today, Google has learned to work with more than just keyword queries in the form of text. Instead, images have begun to play a critical role.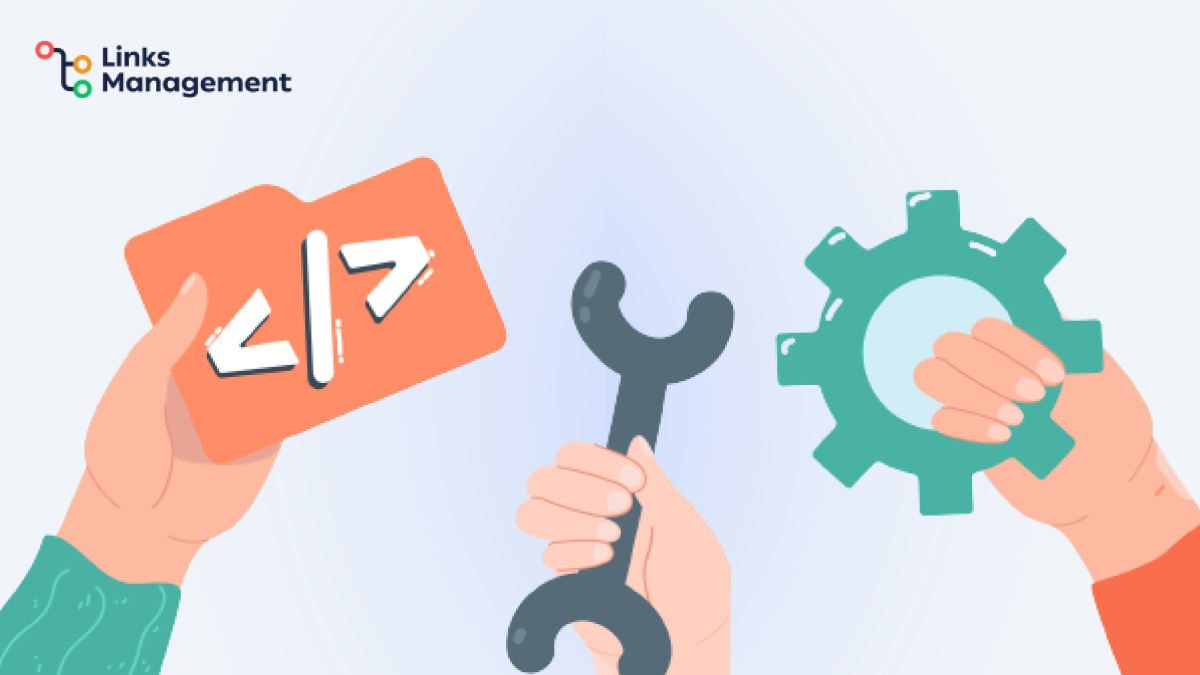 Infographics are an excellent tool for link building. Engaging and exciting content, which users willingly share on social networks, allows them to attract quality traffic to the site. If your infographic gets a lot of reposts, it will have a positive impact on SEO. As a result, your site will rank higher.
Brand Recognition
You can use any color, fonts, icons, and illustrations. Develop branded, recognizable graphics. You can also add your logo, web address, and company info. Combined with unique content, these elements allow you to promote your brand effectively. In addition, they increase citations and recognition.
Content can initially be framed as Facebook or Instagram posts, made into Pinterest pins, and so on. The main goal is to get users to visit your site where the complete information is published.
Demonstrate Professionalism
A beautiful design demonstrates your expertise and evokes the correct associations for site visitors. But it is essential to understand that you need to put in a lot of effort for a quality result. You need to collect a lot of data preliminarily, process it, sift out unnecessary info, correctly structure everything, and then make it in a beautiful form. This is the main reason why admins rarely use this tool.
How to Use the Infographic for Marketing?
Explain the Complex Process
The main goal is to retain your site visitors. You get a tool to help explain complex concepts with easy-to-understand snippets. Companies can visualize different step-by-step instructions. This kind of content improves interaction and helps achieve promotional goals.
Visualize Data and Statistics
Using statistics to expose content fully is a great way to gain trust. Instead of giving people boring tables and numbers, try visualizing them. This not only makes the material more palatable. The user will better understand your point of view and also see your expertise and authority in the niche.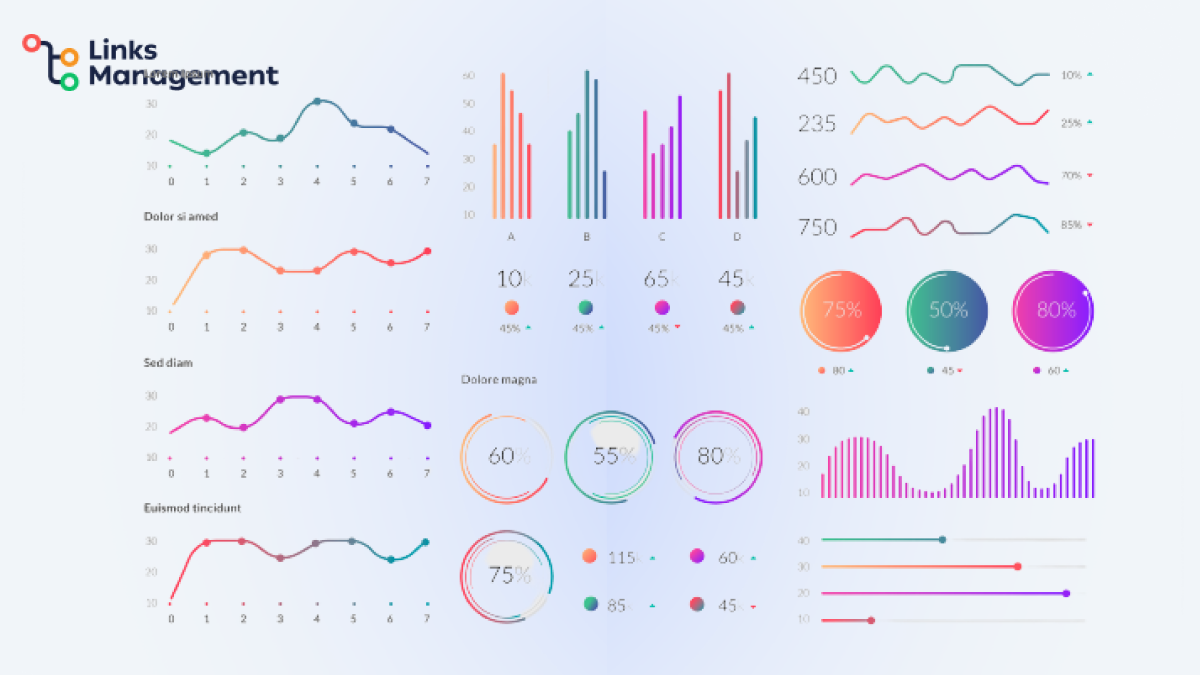 Do an Email Newsletter
Newsletters help increase engagement, drive traffic, and attract potential customers. If you send eye-catching information instead of a regular email, it will increase content views by 43% (if data from HubSpot is to be believed).
If you recently published a new post on your site, blog, or social network, you can email it to your subscribers with a link to view the full post.
How to Improve Infographic Ranking: 4 Easy Steps
Step 1: Choose an interesting topic
You need to think like your potential user or client. You need to understand the person who would theoretically be interested clearly. What are his interests? What might he be interested in? So your goal is to find a balance between the interests of your target users and your primary goals, which is what you're all about.
Talk about your vision for a prevalent issue if you take a popular topic from a new perspective.
Create something new. Use your data as the basis for unique content.
Do what's been done before you, but better. Quality, valuable data is key to good SEO.
Improve existing content. Think about what's missing, what your competitors haven't used yet, and whether you can look at the topic from a different angle.
Step 2: Pick Keywords and Headlines
Headlines and keywords are significant. Keyword phrases should be decided on at the planning stage. One keyword should be chosen. When selecting a keyword, follow these guidelines:
Relevance. Is it sure to help you achieve your goal? Are people interested in the topic?
Popularity. Use those keywords that your clients search for most often.
Long phrases. Long vital phrases will help to stand out, especially if you have chosen a popular niche.
You can also analyze thematic publications, competitors' sites, and other relevant resources to find out what users are discussing, what topics they are interested in, and what publications they share with their friends.
Step 3: Optimize Infographic SEO
This is the most responsible step. Most marketers spend all their efforts making a valuable and beautiful post but forget to optimize it. What is needed for this?
URL. Include the keyword in the URL.
Meta Description. Write an intriguing description that gets people to come to your site. Be sure to include keyword phrases.
Heading H1. Headings help to break the text into meaningful parts and make it more accessible to the reader. Don't forget to add a key in the header.
Alt image text. Text from images will not be available for analysis by robots. That's why it's essential to add targeted queries to the title and Alt images.
Page length. Google prefers long texts (more than 1 000 words). Therefore, the best solution is to add a ready-made thematic post.
Page load speed. If people have to wait a long time to load, they will close your site and try to open another site.
Buttons of social networks. One of the main advantages is its popularity on social networks. This is the type of content that users are particularly eager to share. So be sure to add working social network buttons to the page.
Step 4: Update Old Posts
Review your old tests, presentations, and documents. Content that has received high levels of engagement should be revisited and reworked into infographics. This will help reach an increased reach and behavioral factor.
5 Tips for Creating a Successful Infographic
1. Identify a Topic
A successful theme will highlight the company's expertise while still satisfying the client's interest. Ideas for articles can be found in:
Popular blogs.
Common questions from your customers or users.
2. Find Content and Data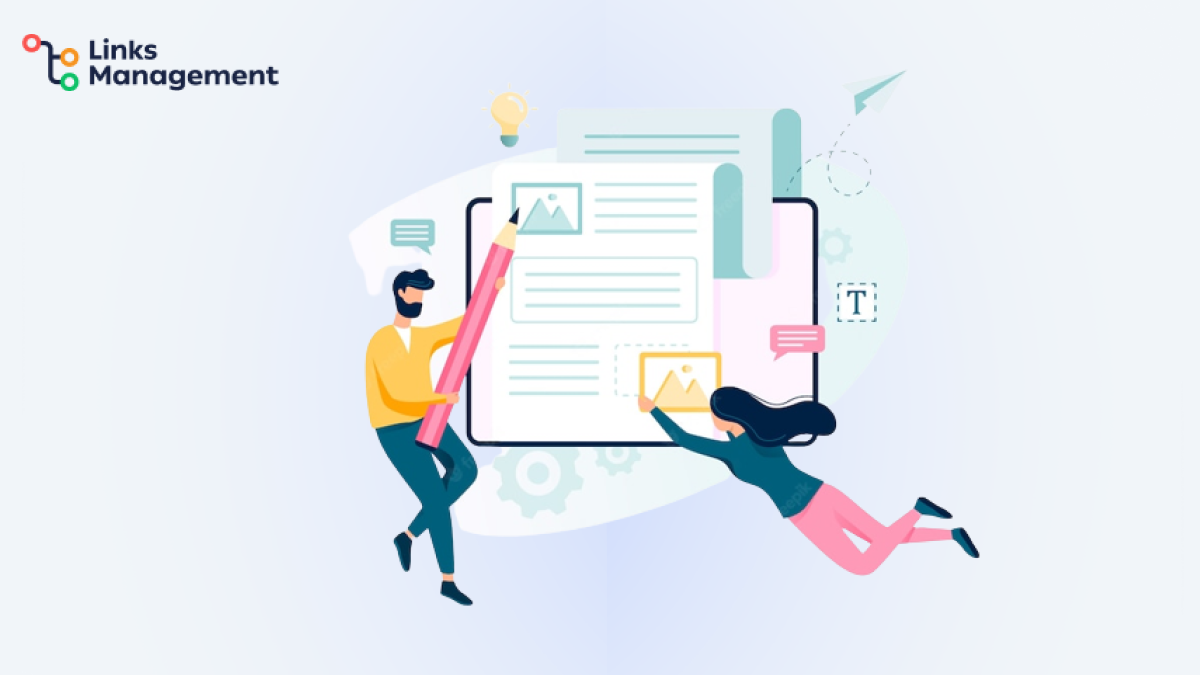 Only use data from reputable sources. You can use anything you can easily visualize (percentages, numbers, etc.). You also need to be consistent and keep your focus. Here are some tips:
Be careful with the amount of text. Remember that it's the image that provides the most info.

A tip: You can remove all text to see if your publication fulfills its purpose. Even without text, it should be more or less clear what you're talking about. A lot of text makes it very difficult to perceive the material.

Don't hesitate to add phrases to explain the details.

Remove elements that don't carry any meaning – they hinder perception. The main advantage is the concentration of the data presented. Each line, arrow, or icon should make sense.

Don't overload. It is crucial that people easily perceive posts and don't get confused by the excessive number of blocks, pictures, and arrows.

Build a clear and logical structure where possible. Place the most critical components or large groups in the center.

Use bright, prominent colors. Make sure the text doesn't get lost in the background of pictures. If you're doing a corporate project, use company colors.

Use publicly available symbols and pictures. They should be intuitive to make a lasting association.
3. Create a Practical and Appealing Design
You can use:
Fonts. Use a clear font that allows you to highlight the message effectively.

Indentation. Add indents between sections to avoid clutter.

Layout. Stick to a particular style to make it easy to learn.

Less text. Use text to emphasize the main points. Put the main emphasis on illustrations, graphics, and tables.

Colors. Use no more than five colors. Try to combine them. You can find ready-made color palettes with matching shades on the Internet.

Keep it simple. Simplicity is always the best solution. Avoid complex design, which will distract from the essence.

Icons. Use icons to tell stories, but choose only simple images.
4. Develop a Promotion Strategy (Paid and Organic)
Statistically, 56% of companies don't have a forward-looking content marketing plan. Consider the following points:
Publish infographic blogs and share them on all available social networks.
Set up a campaign targeting niche sites in your industry.
Offer guest posting to topical blogs.
Use paid promotion to attract new clients.
5. Find Additional Partners for Promotion
Think about who will want to share the post:
Topic sites and blogs.
Partners and vendors.
Customers.
Bloggers and journalists from your niche.
Conclusion
If used competently, infographics will be a great help. You don't need to be a designer to design it – there are many free services. With its help, you can tell about statistics and complex processes, show the company's development path, and increase brand awareness. The more beneficial your publication will be to the user, the better the results of SEO promotion will be.
Boost Your Website Traffic
free
SEO Cost Calculator Tool
Enter URL & See What We Can Do Submit the form to get a detailed report, based on the comprehensive seo analysis.