Keywords In URLs: Everything You Should Know
There are no websites without a URL since this is the main and unique identifier of a website on the web. What is more, every person remembers some of the URLs of sites that they usually use, and it highlights the importance of URL optimization. Hence, it is often overlooked in the context of search engine optimization of the site since there is a lot of controversy on this issue as to how URL affects SEO promotion.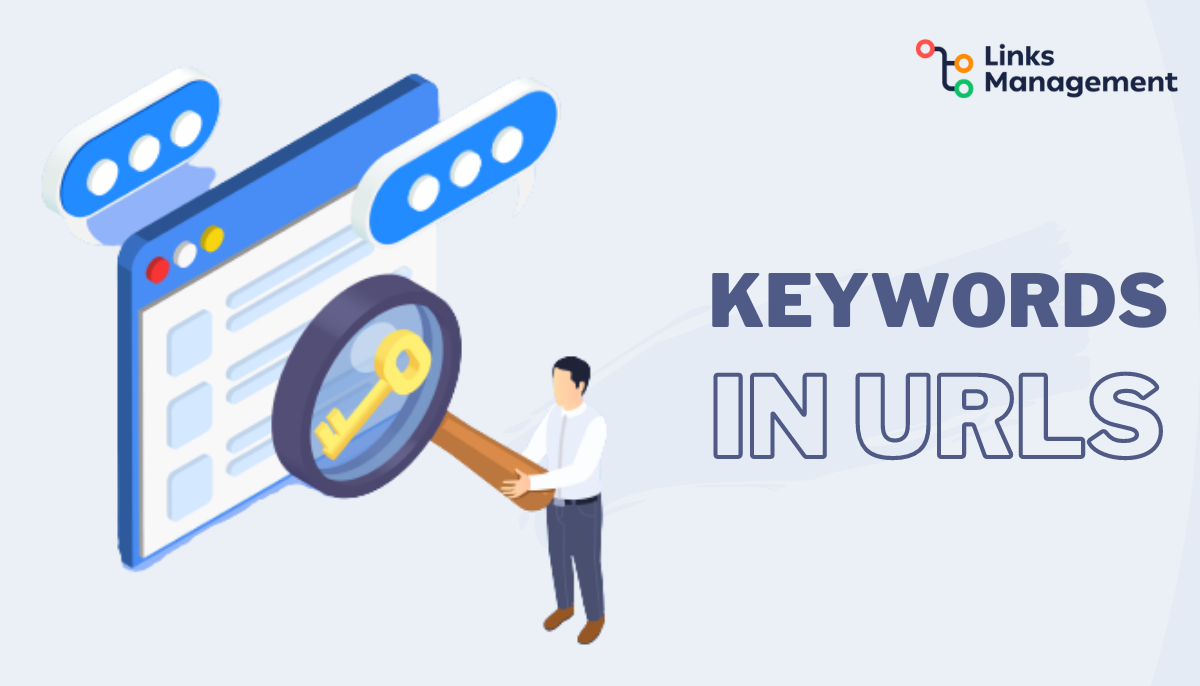 It is believed that the main ranking factors for website promotion in search engines are high-quality content and the presence of high-quality do-follow links. But SEO is pretty complex, and the right approach to optimizing URLs is just one of the things you have to pay attention to. 
While there are no guarantees that URL optimization will reboot your rankings, this is a good way to show your users and search engines that you care about your site. So, how >properly optimized URLs will benefit your SEO? Let's plunge into this topic in more detail.
What is the Purpose of Keywords in URL?
In simple terms, SEO URL structure optimization is the foundation of search engine marketing. The right keywords can help categorize your content and create the right structure for your site. The usage of keywords in URL SEO optimization makes it easier for users and search engines to navigate and understand the content on the page, plus it helps with categorizing the website sections more clearly.
In this way, you increase your chances of improving your search rankings. Still, you have to be smart with the keywords you use for URLs, so let's proceed with this task in more detail.
Promoting your site can bring losses, even if the SEO results are very good. Let's figure out how to objectively evaluate website promotion and its cost-effectiveness.
What Will Keyword URL Bring Your Site?
Does URL matter for SEO? Search algorithms evaluate the pages in a complex way, taking into account both technical and behavioral factors. Most of the relevant keywords are taken from the content of the page. But when it comes to a highly competitive niche, search engines can look at the URL to determine the relevance of the keyword and page content.
For this reason, URL keywords can become tools that can push your site ahead of the competition. Since modern search algorithms focus on the quality of search results, the clear and specific URL pointing to the website content is more competitive than the one that does not make sense for the user. But as with everything related to SEO, it is important to keep a balance so that search engines do not have any suspicions about black-hat tactics.
Top URL Tips You Need to Know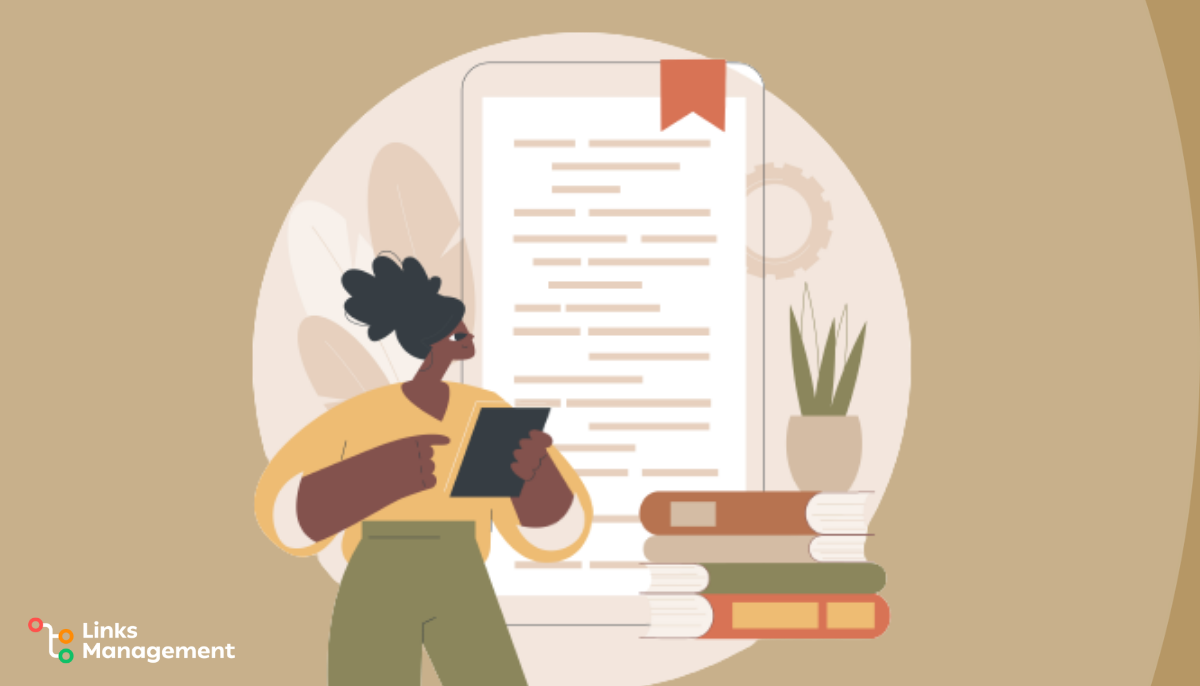 Is URL important for SEO promotion? It would be wrong to say that this is a decisive element ranking factor, but it is also cannot be said that there is no need for URL optimization. Correct URL optimization is an additional opportunity to promote your website. Even such a small element as a URL can be a good tool to get more reposts, traffic, and loyalty from the audience. The best practices show that this can be a part of your SEO strategy. Use the following tips that will help you with this issue.
Follow the word order when creating an URL. What does this mean? It means that your URL should always reflect the essence of the text/title instead of using the numbering or the date of publication.
Short URLs are preferred. When creating a website page address, you should give preference to shorter ones. When creating an URL based on keywords, you will clearly understand what should be in the page address. Remove all unnecessary words, approach the creation of the URL as a short description of your page.
SEO-optimized pages are more shareable. An SEO-optimized URL is a shortcut to your website page. Creating a more attractive page URL will give you an edge over the competition. In practice, short page URLs get more clicks and reposts. Perhaps this is because they are easy to read and easier to remember.
By the way, using services that shorten links such as bit.ly will not bring the same effect since when you shorten the link, it becomes unclear what this page is about, and they are shared much less often. Yes, search engines can read long links, but the users will not bother themselves with remembering the page address. The user will not remember unclear and long links as well. Therefore, creating short links will allow users to understand what this page is about and your link will get better chances of being shared more frequently.
Here is how to use the keywords in domain names, along with the things to avoid. 
Avoid STOP words
Stop words are those words that have no meaning. Such words are unacceptable in the URL because they will not bring any value but only deprive you of the opportunity to make the URL short. Due to the absence of stop words, the page address will become shorter and more readable for the user.
Make Addresses Understandable
If we talk about the quality indicators of the URL, then it should coincide with the page title. It is worth avoiding the creation of addresses that differ from the title, as this can confuse visitors since it looks less reliable compared to the URL that clearly reflects the essence of the content on the page.
Avoid Keyword Overload
Another way to optimize URLs for SEO is to avoid oversaturation with both keywords and phrases. The golden rule is to use the main keyword in the page URL and don't duplicate the name of the category in it. For example:
https://myblog.com/create-blog/how-to-create-blog
Despite the presence of duplications in this URL, it will not be considered spam. But doing this intentionally is not a good idea. Search engines will see the categories in the page URL. But it is also worth noting that such an address may be less readable for the user. Repetitions make the page address less attractive, and oversaturation can worsen the position of the site.
Optimize Site Structure and Correct Page Addresses
Many sites have categories and subcategories. Still, it doesn't mean that they should be a part of the page URL. Let's take an example of a good URL.
https://myblog.com/seo/backlinks
This link makes it clear that this page is about backlinks as part of SEO. But the same link might look like this:
https://myblog.com/seo-promotion/blog-promotion/seo strategy/backlinks
This link also gives an understanding of what will be discussed on this page. But speaking from the user's point of view, there is a lot of information here that is repeated in meaning. For this reason, it is better to give preference to a simpler site structure, especially when there are not many pages. Instead of a complex structure, it is better to facilitate the navigation of the site.
Optimize URL Length
The fact that the URL should be short has already been explained earlier. The maximum is the number of characters up to 50. Exceeding the number of words may lead to the fact that it will be cropped by Google. Therefore, you must try not to exceed the number of characters, and the optimal number of characters can be considered 35-37.
Separate Words in URL
Surely, your URL should be as readable as possible but for this, you have to separate the words in the page's address. What characters to use to separate different parts of the URL? Many website owners may not even realize that the choice of characters is an important factor in creating an effective URL structure. What to choose? Underscore or hyphen? There is a pitfall here, as hyphens are more preferable by search engines. For example, when using the URL as 
https: //myblog.com-seo and https: //myblog.com_seo, then the second address will be displayed in the search only if the user enters "myblog.com_seo". As you can imagine, users seldom use underscores in their searches, so choosing such a character will make your URL optimization efforts ineffective.
Use Lowercase Letters
For URLs, be sure to use lowercase words. This is one of the most important points that seem obvious but it is still sometimes overlooked. The matter is that using uppercase letters can lead to 404 errors on some servers. Therefore, do not experiment and use uppercase letters in your URL.
Don't Use Numbers
Many site owners may find it logical to use numbers. But numeric IDs are hard to remember and users may have trouble finding your page. So, it is better not to use numeric expressions in URLs. Instead, use the main key query and keep it short. 
What Does a Bad URL Look Like?
Still wondering what characteristics a bad URL has? The following points speak of a bad URL address so use this checklist to avoid the most popular URL mistakes:
The URL contains too many keywords, more than three.
The address is too long, using subcategories.
It does not give the user any direct information regarding what the site page is about.
The URL contains additional words, symbols, and numbers.
The words in the URL are separated by underscores.
The uppercase letters are used.
How to Change URL Correctly?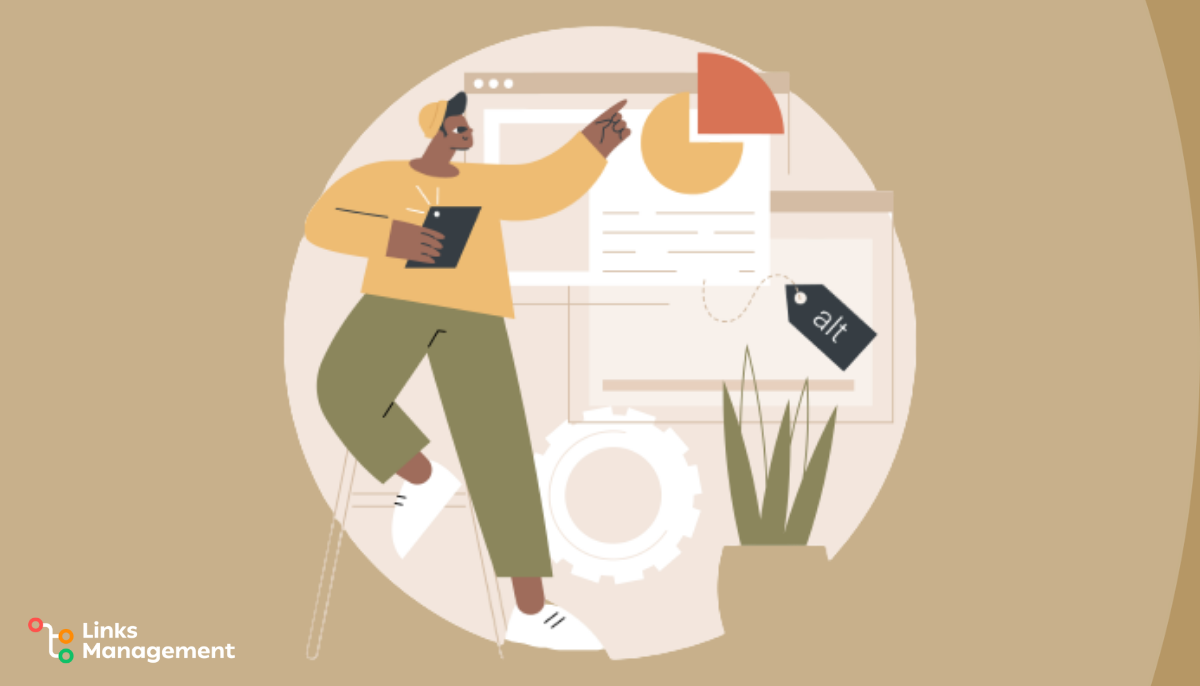 We have already talked about the fact that URLs can be a good tool in the context of SEO. But what about the consequences that can arise after changing the URL? As for the SEO impact of changing URL, changes to the URL structure can bring negative consequences in the form of loss of search visibility. Pages need to be redirected to 301, and Google claims that this will allow you to avoid negative consequences. But to change the links correctly without facing difficulties, you need to note the following:
All URL addresses that change must be immediately redirected using 301.
All subpages of the original page must be redirected with 301 too.
Do not redirect pages to new addresses that have nothing to do with the content of the original page. This can lead to a high risk of losing the visibility of your pages in search results.
The Final Verdict
URL optimization alone will not bring you a lead in search results. But, in tandem with other SEO efforts, this is an opportunity to break away from the competitors and help both your users and search engines understand what you want to show the Internet community. Perhaps your SEO strategy was lacking in URL optimization? Now is the time to test the tips we have shared above and strengthen your SEO by optimizing your URLs across the website.
Get into the Top Google Ranking
free
SEO Cost Calculator Tool
Enter URL & See What We Can Do Submit the form to get a detailed report, based on the comprehensive seo analysis.