Expert SEO Services to Boost Your Traffic and Profit

The dearest wish of any website owner is to get more leads and thus customers. There are plenty ways to attract customers and boost sales.
And a strong backlink profile is one of the most efficient ones. Moreover, the number and quality of backlinks have a direct influence on the website position on Google, Bing, Baidu and other search engines. The higher position your website has, the more traffic and customers you get. It's as clear as noonday.
Still, backlinks alone will not bring you the long-awaited results. The key role of a fruitful link building campaign is an appropriate on-page optimization. Otherwise, all your backlinks even the most credible and quality ones will not work in the way they are supposed to.
Want to make sure that your time and efforts are not in vain? From now on, we offer you not only the best quality backlinks but valuable guidelines on how to manage your on-page optimization properly.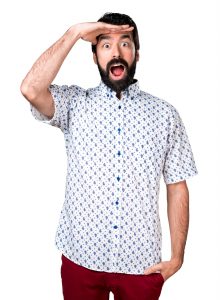 Additional SEO Services from LinksManagement
You can order a Keyword Research, Backlinks Audit, On-Page SEO Audit, and Technical SEO Audit. And this is why you need it.
Keyword Research Report
The success of link building depends on the proper keyword research. With the right keywords discovered, you might get an insight into the behavior of your target audience, spark their interest, and thus convert them into customers.
Every keyword has its competition rate: low, medium or high. The more competitive your keywords are, the more time it will take to outrank your competitors and get the desired results.
When you order the Keyword Research Report, you will get the keywords with the highest traffic and you will know the keywords your competitors are targeting for. Furthermore, based on the results of Keyword Research Report, we'll launch a link building to boost your rankings and traffic to your website.
Backlinks Audit Report
Backlinks play a crucial role in your website rankings and you should certainly keep abreast of your backlink profile. Backlinks Audit Report is a detailed audit of your current backlink profile with the further recommendation from our SEO expert on how to improve it to look natural to Google.
Moreover, we recommend you follow Natural Anchor Texts Distribution. This aspect matters a lot, since incorrect usage of anchors may have an undesirable impact on your website rankings in general. We recommend you build backlinks according to the Natural Anchor Text Distribution Formula and our SEO expert will prepare a detailed report on how to get rid of harmful backlinks and build new backlinks in a natural, SEO-friendly way.
 On-Page SEO Audit Report
On-Page optimization is a vital element of your website success and it can really work miracles for your rankings. If you fail to satisfy search engines' policies, you'll end up with staggering behind your competitors.
You certainly should know what issues may prevent you from reaching the #1 on Google. We'll define on-page SEO issues on your website and give you step-by-step recommendations on how to fix them.
Technical SEO Audit Report
This is a close analysis of your website with a complete strategy on how to deal with on-page and off-page SEO reasonably. We'll have a close look at the technical infrastructure of your website, considering the on-page and off-page SEO to optimize your website search engine visibility, usability, and conversion.
You'll get an ultimate Technical SEO Audit which includes Keyword Research Report, Backlinks Audit and Link Building Strategy for the next 3 months. This audit is to optimize your SEO campaign to get more customers, sales and income.
How long does it take to see results from SEO?
There are various factors that determine how quickly results will come. This list includes, but isn't limited to:
The quantity and quality of content you create

Does content on your website resonate with your audience?

How big your website is?

Is your domain authority strong or weak?
Large sites could possibly see results in a few days since search engines are crawling such sites on the regular basis. Whereas small sites will probably take longer because they are crawled less often. You should wait at least 3 months before you consider any changes in your SEO strategy. In fact, SEO takes a lot of time before you see the very first results.
We believe that your website will blossom forth with our new SEO services. Don't waste your time but order an SEO audit from LinksManagement experts!
Check out the detailed infographics on the website SEO life cycle.

Please if You Copy or Rewrite Any Parts of the Content on Our Website, Make Sure to Include a Link to Our Website as an Original Source of the Content.

Related Posts