Onpage SEO Tools: Effective Control of On-Page Website Optimization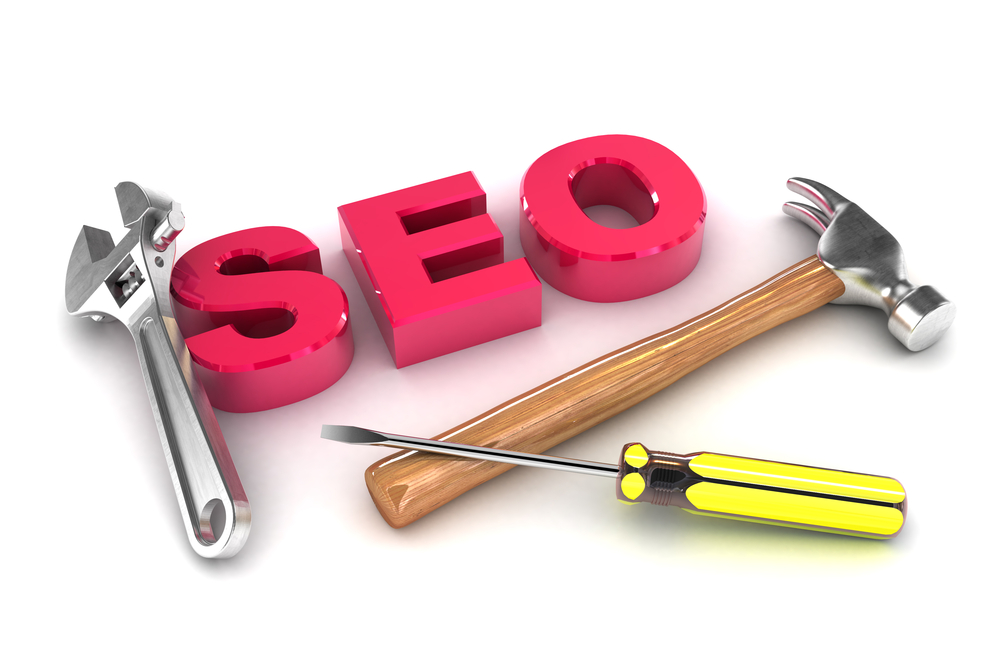 Internal (on page) website optimization is a complex of works for bringing sites in accordance with search engines requirements.
Internal site optimization includes:
Semantic core analysis. It's strongly recommended to start onpage SEO optimization with semantic core analysis. Keywords must be relevant and correctly distributed though pages. Once semantic core is verified, it is necessary to analyze "title" and "description". They should be written manually, although the main purpose is to attract search engines. But the same keyword shouldn't be specified in "title" twice or more.
Content analysis. For promotion, content should be unique (but there are subjects on which it's impossible to create unique content. E.g., site containing Constitution). Amount of unique text also can't be neglected. Creating product page (e.g. for online store), text should completely descript product properties. If it's a page of the same online store, which explains how to choose a laptop, in this case subject should be explained as widely as possible, without skipping of any important moments (and including some pictures and/or video in the text). Do not forget to register "alt" and "title" attributes to images. Attention should also be paid on header tags h1-h6. H1 tag is recommended to be registered once (as a text header), in other cases use h2-h6. Look at keywords density. Be sure, keyword overflow will be resulted in filtering you site by search engines. Content must be written for people!
Site structure analysis. First of all pay attention on the adaptability of site structure to the semantic core. Thus, all pages should have nesting level of 2 or less. Analyze content ordering. Site should be sorted and easy to navigate. It is critically important to set URLs properly (they should be readable, containing words related to posted information). If you promoting, for example, large online store, pay attention to relinking: it should be proportionally distributed through the whole site (moreover, relinking should help users by offering links to useful materials). Check site for broken links, then remove them or change for actual ones.
Software review. Pay attention to the presence of duplicates content (pages, containing same text, available in different locations).The reason for this can be GET-forming parameters of URL-addresses. Presence of a large number of doubles has very negative impact on the site ranking. Most often META tags doubles appear due to incorrect pagination pages settings. Each site page should have unique meta-tags and title description, not only in the framework of the site, but also within the entire Internet. Analyze sitemap.xml and robots.txt. Be sure to check site download speed. For high-speed internet, download speed should not exceed 3 seconds. You should also perform analysis and eliminate errors in the html-code (the WWW has its own technology standards that must be followed). Check the site for presence of any scripts that can replace the contents of the pages (when using script, the similar content shows in two different ways to user and search robots). Such scripts should be removed. All existing and desired pages should give the response code HTTP / 1.1 200 OK. To connect pages use 301 server redirect rather than 302. All non-existent page must show HTTP / 1.1 404 NOT FOUND /.
Usability. Analyze the site in the view of potential visitor. Is it convenient to use the site? Is it pleasant to read materials posted on the site? Is the presented information useful? Answer those questions, and if you receive at least one "no", it means your site isn't perfect.
Although carrying out analysis and implementation of all the necessary factors is time-consuming, the performance of each item can significantly affect site position in search results. Remember, no matter how many links you have bought, or how quality site optimization is, you can achieve positive result only in case of comprehensive approach. LinksManagement offers fast and effective link building to take your site to the TOP in a few months.
On-Page SEO services: automatic tools for on-page SEO checking
Site promotion is always connected with some mistakes. Carrying out manual site monitoring is very inefficient, since it is necessary to analyze too much. Using automated tools you can save time and avoid mistakes.
Google Webmaster Tools (GWT)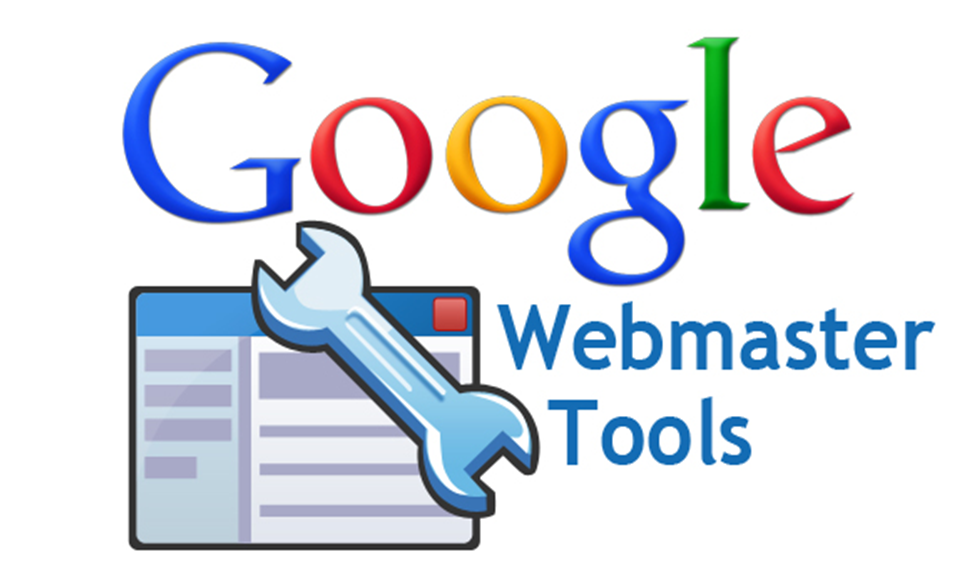 GWT is a free onpage SEO service for counting of website visits. It allows evaluation of website traffic and effectiveness of different marketing instruments and implementations. Also it provides advanced data analysis, including displaying it in convenient schedules. GWT runs using HTTPS. Such analytics is used by approximately 49.95% of the 1,000,000 leading websites (according to Alexa). Statistics is collected on Google server (users just place the JS-code on their site). Free-to-use version is limits the amount of page views per month by 10 million. Users with valid Google AdWords membership are not limited in tracking of page views. The distinctive feature of GWT is that webmasters can optimize advertising and marketing campaign using Google AdWords analysis of data obtained through the Google Analytics. Users check keywords return and ad groups, containing in reports. Extra features including ratings division into groups are available as well. Service users are able to identify goals and sequences of links followings. A purpose can be different: sales page, displaying of some certain pages, or files downloading.
Google Webmaster Tools functions:
Sitemap submitting and checking.
Setting and checking of crawl rate.
txt file generating. You can find pages which were blocked accidentally.
Statistics of how Google indexing and errors found during the process.
Broken links list.
Listing of all pages (external and internal), linking to the site.
Preferred domain setting (determines URL in SERPs displaying).
Displaying of keywords that led to the site.
Receiving Google notifications or manual penalties.
So the GWT is one of the best Google mechanisms for communication with webmasters. Moreover, it's totally free. To use it you just should register GWT account.
Detailed overview of Google Webmaster Tool
Verification. There are five ways of verification, first two of which is commonly used:HTML tag. It provides you with a meta-tag that you should insert in your homepage head. To view GWT data click on the corresponding verification button. The disadvantage of this verification method is that you may remove the tab by chance while updating homepage. If it happened, you should reinsert the tag.
HTML file upload. If you choose this method you will be given a specially named file. You have to insert it in your site root directory, and click on verification button for getting access to the site.
Google tag manager. Intended for site verification.
Google Analytics. Verification using Google Analytics is possible in the case your GWT account is the same as for GA, and you're using asynchronous tracking code.
Domain name provider. Select provider name and follow verification guide.
Dashboard. After the verification of your property rights you can login and start to analyze data. Dashboard offers you a quick view of the most important site information.
Site Messages. Provides Google messages and notifications. E.g., Google informs you about infected with malware pages or some other problems. It can be information about the necessity of WordPress update in order to remove the possibility of its exploiting for someone who knows the security holes. But not all massages are connected with problems. You may get congratulation on traffic increase, or some other good news.
Settings.
Webmaster Tools Preferences. This allows you to specify you email account, where you'd like to receive messages.
Site Settings. Using Site Setting you can send Google information that cannot be noted otherwise. E.g., if your site is targeted to USA, but hosted somewhere else, you can tell it to Google. Setting the preferred domain, you can choose where you want (or don't want) to show "www" in search results. You can also slow down Google's spider's crawl, using crawl rate option (but it's necessary only in case you've noticed some server issues and absolutely sure that it caused by Google's crawling) in order to notify Google that the site correct crawl rate is based on frequency of content update.
Change of Address. As the menu name suggests, this is where you inform Google about changing a domain. You should inform Google after you've set up a new site, or redirected content using a 301 redirect, or added/verified your new site on GWT. Change of Address helps to update index more quickly than Google do it by self-detection.
Google Analytics Property. Panel for GWT and GA accounts association.
Users & Site Owners. Observing authorized users and their authorization level, adding new ones. Depending of the authorization level, users have different credentials. "Full" permission users can't add other users (but they have all other permissions like linking GA account and changing of its address). "Restricted" permission users have the same rights as "Full" ones, but they cannot request URL removals or submit sitemaps and URLs, or mark any malware notifications and crawl errors as fixed (but, of course, capability to view it still presents). As for the owners, they have full permissions to every site item.
Verification details. List of your verification successes/issues.
Associates. You can associate Google and GWT accounts to your account/site. In GWT users can't see data, but can perform actions (for example, posting to Google+ or creating site YouTube account). To associate user, you need:

To click on "Add a new User".
To specify your e-mail.
To select association type, click on "Add" button.
In case of same account for Google+ GWT, you can associate Google+ page. Otherwise click on the profile button on Google+ page, and then in the links section click "About" and link to the site.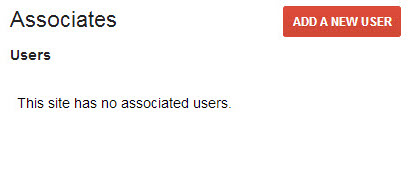 Search Appearance. To move to different elements of SERP, click on the "?".
Structured Data. Presents all structured information elements that Google locates on your site.
Data Highlighter. Helps to identify some data without using the code.
HTML Improvements. This is the place where GWT informs about description tags and title issues. As you know, they should be unique and have certain length. If something goes wrong, GWT immediately informs you (e.g., similar tag pages description or lack of description info) .You can chose each page and see detailed information about errors.
Sitelinks. Google shows links, believed to be the most important each time it determines your site as an authority for a particular keyword. Sometimes Google shows links that are not wanted to be surfaced. You can display or remove pages. To do it, enter page URL with the sitelinks and specify URL in URL may be precluded from displaying by error, but if it remains important, it will be back within any time. It should be noted that Google has placed a maximum number of demotions of 100 for one site.
Search Queries. It offers you an overview of top returned keywords. You will not get exactly tally results with Google Analytics, as data collects here in a different way. Search Queries helps you to define top traffic-driving keywords, CTR, page rank for particular query. You may see the same data both for keyword and page. It helps to identify pages that need to be optimized (e.g. 8th position brings much more traffic than 11th).
Links to Your Site. You will not see every link, found by Google, but the anyway it's more than you can get using google.com, typing "link:yoursite.com".
Internal Links. Shows first 1000 sorted site pages (by internal links number). Having a small amount of pages, you can change a sort order. Any zero-linked pages have to be linked or sent to appropriate page in case they are outdated.
Manual Actions. Informing about any section/page or site-wide manual penalties by Google.
Index Status. It helps you to know about if there are any bad trends in regard to your site; were the large sections accidentally blocked from Google robot; how many pages are already indexed?
Content Keywords. Use it to know about the most common words found by Google during its navigation though your site. If you're shown unrelated keywords, it's an indication of site hacking; hidden keywords in that case badly affect you site.
Remove URLs.
Site Errors. Here Google shows errors that are found during last 90 days. It helps to identify many different issues. Site Errors allows you to determine whether site needs changes or not.
Crawl stats. It shows your site reading speed, when it got checked by crawlers. There are some bad indications (drop in crawled pages, spikes in page size), signaling about the necessity of site modifying.
Fetch as Google. This tool allows you to view site pages the same as Google sees. By using "Fetch as Google" you can verify how crawlers see the pages that are expected to be indexed. If all is ok, you can submit correspondent pages to the index. Week limit for submissions and fetches is 500, for linked pages submissions ­– 10.
Blocked URLs. Here you can test robots.txt and its modifications for any site page.
Sitemaps. This section contains all information that GWT has been informed of. To test it, click "add/test". To see pages added by all authorized users, click "all".
URL Parameters. Now this function is used much less than before the time when canonical tags were introduced. URL Parameters allows specifying of URL query parameters that shouldn't be taken into account when examining URLs for unique URLs
Security Issues. Here Google lists out all detected security issues (they appear in messages section as well).
Other Resources. It contains links to outside-of-GWT tools, which can be interested to webmasters.
"Testing mode" section.
Author Stats. Tool for specifying author data; to use Author Stats you must be logged into an account that are set up as author.
Instant Previews.
GWT is strongly recommended onpage tool to webmasters, as it's very helpful to site SEO. You can hardly find any tool that includes more instruments for analysis. Probably, GWT is the best onpage SEO tool that even can help you to become one of the TOP managers.
On-page SEO optimization tools
Hummingbird, Penguin and Panda significantly affected SEO landscape. So now no one can be surprised when a no-following-guidelines website got penalized. To know how to be successful 2015 search promo means to know how to use automated tools.
Keyword Research services and software for on-page SEO.

Keyword Eye Basic. Visual tool, effective for brainstorming sessions.
Ubersuggest. One of the best tools in the case your object are long-tail phrases.
YouTube Keyword Tool.
Wordstream. It has database of more than 1012 searches and offers a lot of keywords idea. It is strong competitor to some paid tools.

Technical tools. There are a lot of technical tools intended for users without special knowledge. Let's consider some of them.

Robots.txt Checker. It analyzes robots.txt syntax and verifies if the format is valid.
Image SEO Tool. You just need to input URL, and it will check image characteristics (name, alt, dimensions). Image SEO Tool notifies you if some problem appears.
Microsoft Free SEO Toolkit. Performs SEO audit with detailed reports.
Fiddler. Tool for traffic registering.
Pingdom Websit Speed Tool. Testing and analyzing site speed.

Content Tools.

Copyscape. Free plagiarism checker. SEO onpage tool that helps you to detect non-unique content. You just have to enter a URL.
Anchor Text Over Optimization Tool. Highlights over-optimized phrases and words.
Convert Work Documents to Clean HTML. Free converter for Writer-, Word- and other software-created documents.
Usefulness of automated tools for on-page optimization
Manual checking and adjusting is quite difficult even for one site, since a lot of factors should be considered. Supporting and developing a network site is almost impossible without automated tools.
There is no universal tool that immediately discovers all problems and fixes them, allowing your site to take first place in search results. Every on page SEO tool have some specific features, so you should find such combination of software that will allow you to reveal the most obvious optimization problems and correct them. No matter what you should do for optimizing, it MUST be done correctly.
The other side of the problem is the cost of all SEO implementations that are need to be done. LinksManagement provides free-to-use tool for estimating your promo budget with any degree of the process automation.
Please if You Copy or Rewrite Any Parts of the Content on Our Website, Make Sure to Include a Link to Our Website as an Original Source of the Content.

Related Posts