LinksManagement History – How We Started One of The Best Link Building Services on The Web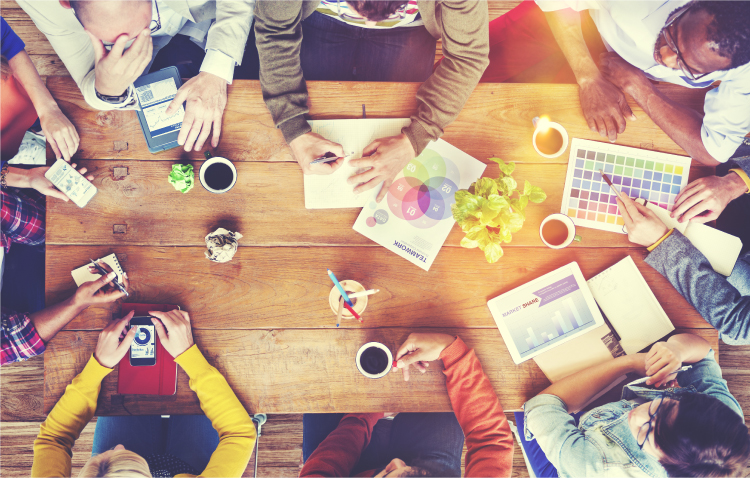 LinksManagement started its history in 2009. The link building company existed on the market much earlier, but we were not satisfied with our business and tried to find out the solution that would better fit the needs of our clients. Thus, in 2009 we conducted a thorough marketing research among 6,252 of SEO companies from the USA and the UK, trying to find a service that offered high-quality backlinks.
Having spent 3 months and around $50 000 for this research, we have finally realized that there were almost no SEO services that offered really quality backlinks that could improve Google rankings for a long period of time.
We have found only a few companies that provided high-quality links, but the budget of their clients should have been more than $ 50 000/ month to use their services. Most of SEO agencies either provided links of low quality or links that were removed with time.
The result was so impressive that we decided to create the company, which:
Provides high-quality backlinks that will significantly increase the site rankings on Google
Provides backlinks, which appear natural and safe to Google
Totally fits our clients' needs, makes them happy about the results of their link building campaign
We have spent 12 months and approximately $300 000 for the development and finally, we have created LinksManagement, the SEO-agency that provides high-quality link building services for clients from all over the world.
Today LinksManagement has customers from the USA, UK, Canada and Europe. Among our regular clients, there are such prominent companies as Mashable, Wired, Techradar and Hacker News.
Our Products
We want an SE optimisation of your website was as easy as possible. That's why we created two tools that aim to simplify your work. Our SEO Calculator automatically finds out how many links your website needs to get in Google Top 10 and how much will they cost you. It also predicts how much time you need to reach to Top 10 on Google.
SEO Expert Tool is the other our product, which will select you backlinks from our inventory and will help you to manage your link building campaign. The tool will also help you to do the research of your competitors for indicated keywords and will create the list of unique anchor texts for your backlinks so that your campaign would look natural to Google.
All these intended to ease an SEO process and to save you time in order to turn your mind to more important parts of your campaign.
Our Mission
Every day we strive to help our clients to get in Google Top 10 rankings. DA40-DA100 backlinks is our main product, but our mission is not only to sell you backlinks, we also aim to help your website succeed.
We are passionate about what we do, and that is the reason our service stands out from others. You can get from us not only backlinks, but also an SEO help from our experts and a lot of valuable advice from our SEO blog.
Please if You Copy or Rewrite Any Parts of the Content on Our Website, Make Sure to Include a Link to Our Website as an Original Source of the Content.
Related Posts