Is There a Drop in Your SEO Ranking Factors?
"To my mind, that's the biggest value of data visualization – the ability to "snapshot" the landscape quickly, and start driving actionable strategies."
© Bill Sebald / SEO Consultant

As a site owner or SEO experts, you may have noticed a drop in your SEO rankings. Seems like your website's content and visual design are perfect. What's the deal then? What Google and SEO ranking factors should be observed?
Many users find out that their backlinks do not work. It leads to the lower positions in Google and other famous search engines. One more common issue is the sudden drop in the website's DA upon launching links to the website. Finally, many discover a rapid increase in the spam score. Knowing SEO ranking factors is not enough – one should also be aware of the reasons, solutions, and be armed to the teeth with proper tools and advices.
It all results in useless attempts to increase Google ranking and a solid damage to your revenue. When your site stops ranking (SERP is constantly going down), it means users are having hard times trying to reach you. Most probably, they don't even know about your existence and all that wonderful content your writers have prepared. They cannot see your products or services also.
Anyway, these are not the reasons to lose faith in your website, product/service and company. You can always turn to an expert in case you cannot find the solution on your own.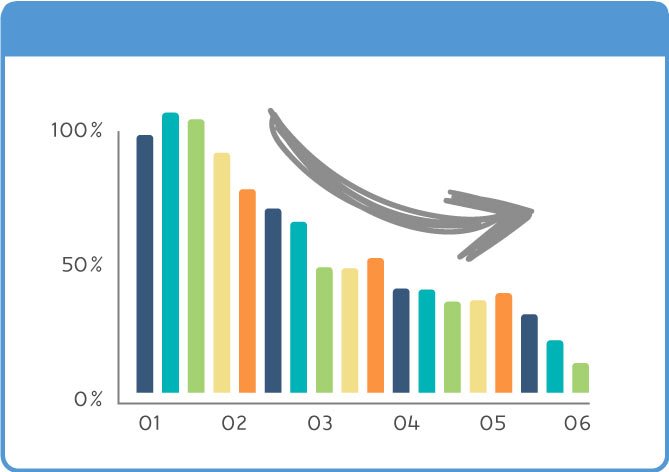 Increase Google Ranking by Observing Top Ranking Factors
You have to realize why your website is suffering. It could be either because:
Search engine (Google in particular) penalized the site.
The site faced some issues that led to the ranking fall.
Do not panic – it is crucial to evaluate the situation in order to get to the point: what exactly has broken. There are several ways to prevent your site from "falling off the Google's SERPs" and provide proper SEO rankings monitor.
First of all, it is crucial to determine top SEO ranking factors.
As it was discovered by agencies like Moz, SEO ranking factors include:
Domain-level link characteristics
Page-level link characteristics
Page-level keyword & content-related parameters
Page-level keyword agnostic features
Engagement & traffic/query data
Domain-level brand metrics
Domain-level keyword usage
Domain-level keyword agnostic features
Page-level social metrics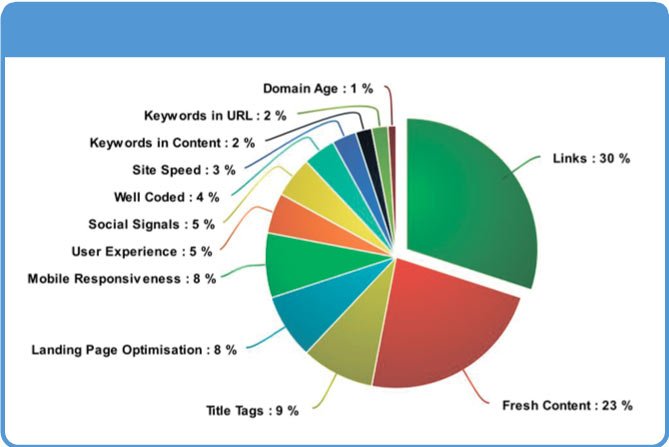 Please mind that the factors listed above are not "proof" of what and how Google ranks web pages, but just display the features that make any website rank higher. By mixing this awareness with both experience and SEO skills, one can achieve excellent SEO practices and generate higher profits.
List of Mistakes to Avoid if You Wish to "Rank My Website"
As a rule, website's rankings drop due to the silly and offensive mistakes that you can prevent by exploring the most common reasons for this situation to take place. After having a look at the most influential SEO ranking factors, you still wonder "how to rank my website?" Here are 10 most common causes of a drop in rankings. You will also find valuable advices on how to improve your positions.
You might be tracking the wrong rankings. We can notice the tendency of many users to type in or insert copy-pasted sentences or long phrases into the search fields. Instead of using several keywords, people in recent years create new obstacles for the website owners. Unfortunately, it is impossible to change their habits.The only way to increase Google ranking is to meet users' expectations. So, it's up to you to change your old-fashioned method to the new SEO strategies that involve more than just tracking generic keywords.
You were outranked by your rival. It may result in a slight decrease. While other sites may remain at the same positions, you can be knocked out by your close competitor. The only way out is to remain extremely creative with your content marketing.
Your site is losing links. You may notice big spikes in link velocity. This is because a plenty of inbound links are gone from the link profile.In order to prevent this trouble, scan your disappeared links using specialized software. It is important to build 30 or more links to strengthen the impact. Otherwise, your competitors may have more links. Besides, the links start working only in 3 or more months. In addition, mind how your links are created (i.e., the anchors).
That's a pity – Google updated their algorithm. There are two outcomes: you might be down just a little or you might fall in a big trap. Unfortunately, it is hard to control the situation.Stay maximum organic and come up with a brand. Concentrate on your product, service, community and technical aspects.
Having a new website? It is difficult to push a new site to the top. To avoid significant drop, ensure an effective 301 redirect plan.Go through proper SEO optimization. You can expect the recovery in 1-2 months.
Manual/algorithmic penalty installed. The fall may happen overnight – you risk losing up to 20 positions. You have been banned in case the fall is harsh and swift.Check your Google Webmaster Tools to identify the problem. Scan the Manual Actions to be announced of any penalties. To get rid of the problem, don't stop tracking your links and risk of being penalized with professional alarming tools.
Bad hosting. Low quality hosting company is a big threat to your image.The best way out is to provide a fast, user-friendly experience by hosting the website in close proximity to your visitors. You will also have to spend some money on a good server.
Wrong robots.txt file. Making an error in robots.txt file is the same as asking search engines to completely ignore the website.The solution is to implement efficient practices for this particular file.
Being Demoted due to on-page issues. The rankings may start falling slowly. Broken links or poor internal linking might be the clue.Keep on tracking your site in GWT and select to enable GWT notifications. It is better to have them sent to your e-mail address.
Google Flux. The bad thing is that you cannot control Google flux. It is rather unpredictable and volatile. Even though you cannot cope with it and have to wait, you can still identify it in case you notice the absence of:

on-page issues
linking issues
competitor issues
known update
Conclusion
When you wish to learn "how to rank my website", you should mind all possible solutions that have an impact on SEO rankings. Except for the mentioned above, you may speed up your site as well. One of the most known SEO solutions is to make your web pages load faster. Nobody likes to wait as the time is limited.
This article does not list all existing reasons and solutions, but these are the most useful tips on a way to improved website rankings and traffic. If you wish to share your own experience regarding drop in rankings and personal solutions you have found, we are waiting for your replies.
Please if You Copy or Rewrite Any Parts of the Content on Our Website, Make Sure to Include a Link to Our Website as an Original Source of the Content.
Related Posts