Common SEO Mistakes that People Make

Studies have shown that people are always making SEO mistakes, which limits them. They make people give up along the way and fail to be among the top ten in Google. Most people believe that SEO campaigns do not work. What they do not understand is that they are making mistakes along the way, which hinders them from achieving their desired results. The following is a list of errors they make:
When starting the SEO campaign, use the SEO cost calculator to find out the number of links that you need to get to the top 10. The next step is to acquire those links before you decide how well the campaign is going. Having a high number of purchased links is not enough to get you to the top. Investments become useless when you fail to build back links that outrank your competitors.
Google ignores links that are younger than three months; your newly purchased links should stay alive for more than three months.
What people fail to realize is that your back link profile may be over-optimized with exact anchor text match. You, therefore, have to check whether it is over-optimized or not using our Free SEO Cost Calculator. There is a tool that is designed to get rid of the penalty if your website has this.
The other SEO mistake is failing to check your site. If in the past three months your site has experienced a massive increase in referring domains, your link building campaign will look suspicious for Google. We are in a position to check this out for you and provide you with screenshots that prove this. To add on that, we will let you know how you can make the campaign look natural.
Using links built or purchased only on high PA Rank pages will lead to a decrease in your site's ranking.
Google will be suspicious if more than 95% of the links point to the homepage of your website. It will not look natural to Google, and you will fail to have the required results.
Built back links should be surrounded with content, to prevent Google from looking them suspiciously.
Another SEO mistake may occur if new links are set up, but your website has very low or no traffic at all. Google will fail to see any positive improvement, and the links will not appear anywhere. When Google sees that there are new back links, but there is no or too little traffic on your site, it will consider them unnatural.
When your website is made up off duplicated content, a small amount of unique content, no robots.txt file, no sitemap set up for Google, these are factors that will result to failure of your SEO campaign.
Failing to index purchased links after three months is also a mistake that most people make.
 10 SEO Mistakes You Are Probably Making
Doorway pages
Doorway pages are designed to capture the attention of a search engine's spider. The spiders will not be allowed to pass by with the help of particular keywords or key phrases. These doorway pages may sometimes include hidden text that becomes a threat to the campaign. What users fail to understand as they begin search engine optimization, is that these 'portals' are used to change search engine's rankings. The primary purpose of their implementation is to make it comfortable for the robots to provide a high ranking on the search page.
Hidden text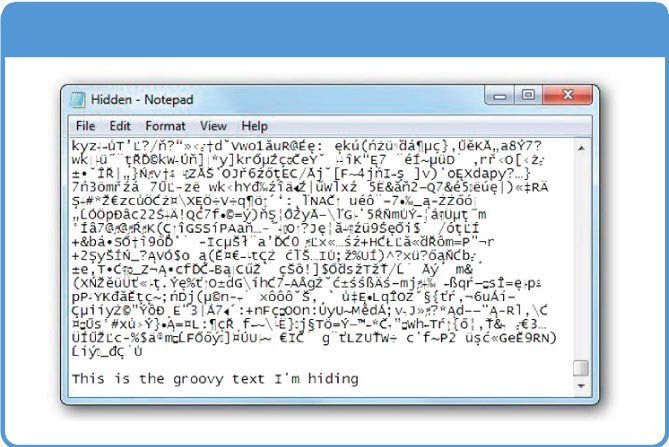 Other users are bent on believing that hidden text assists in tricking Google and start search engine optimization in the right manner. However, they fail to realize that this sort of text is not seen by the visitors, but it can be scanned and read by the engine. It is bad to lie to Google by feeding up the page with useless keywords that attract visitors. They may seem attractive for the search engine, but they are often very costly to the SEO campaign.
Wrong keywords
When you decide to start search engine optimization, you should avoid targeting the wrong keywords. Scanning and picking keywords when he or she decides to start search engine optimization is vital. In the instance, when you are building a website for your national soccer team where you recall just the players' names, last games' results, and individual achievements, you better avoid targeting keywords like "soccer" or "American football."
Web page exchange
Those who have specialized in the trade believe that the same tricks will apply to the SEO building. For example, trading a new site or the one with low ranking for the highly ranking site is a traditional method. As a rule, it is termed as stealing since there are no requirements. It is, therefore, better to manage your links correctly instead of appropriating other websites' information.
Duplicate Meta tags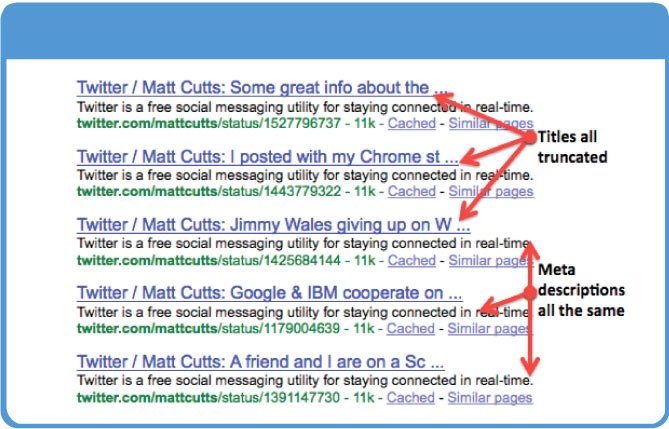 This error is common in Web. Meta tags should be original and should make sense; for it to be futile. Each page should have unique Meta tags, repeating them throughout the website forces the search engines to recognize them as duplicate content lowering your site's ranking. What's even worse is using the same set of keywords for two different pages on your site, they start competing.
Missed content hierarchy
Well-structured content is easy to read and contains a solid SEO advantage. Search engines encourage the use of original and simple-to-read content. It is, therefore, wise to use heading tags (h1, h2, h3) to organize your text.
Also, the use of info graphics is highly recommended. Overloading your pages with content, especially written one, on the other hand, is not recommended. When the content is overloaded, it may lead to more indexed pages and links/shares. Quality should be the primary focus and not quantity.
Ignoring links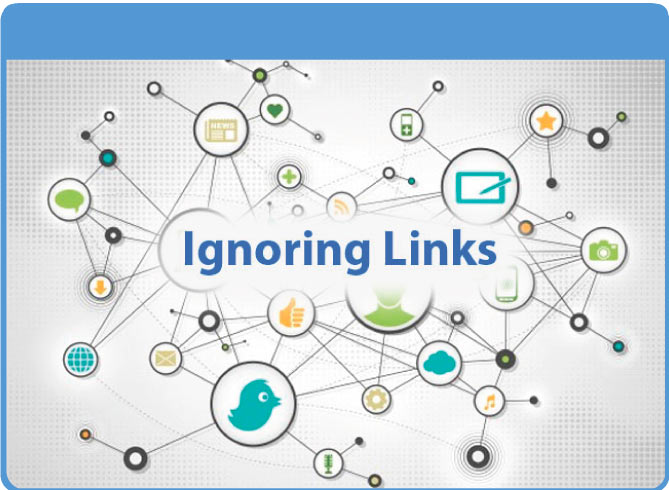 Linking your website's internal pages guarantees a better understanding and convenient navigation. This SEO strategy plan reduces the number of clicks required when navigating your site and shows that the owner cares about the customers and website's structure. Another tip is to purchase quality links, and this inventory provides you with high-quality DA40-DA100 links.
Setting unrealistic goals
The desire to dominate Google and Bing for every service released by the company is one mistake that SEO experts make. Draft more realistic objectives; ensure that you work step by step. You should make it a priority to achieve desired results with one product then shift to the other product in the line.
Trusting others
Trusting and relying on someone else to do an entire task is not safe, it is risking. Outsourcing for SEO is an idea that has been embraced by businesses, which is not wrong but extra caution should be in place when selecting the one to work. SEO requires specialized knowledge of particular tools and software it is therefore advised to hire an experienced full-time employee or online agency. Though it might be a bit costly, you will be sure that you are not wasting your time on another student.
Saving money on SEO
People who can bring you to the top of Google in a few weeks for just $100 are not to be trusted. You should always estimate your expenses and forecast your revenue with the help of professional SEO calculator.
Ignoring results evaluation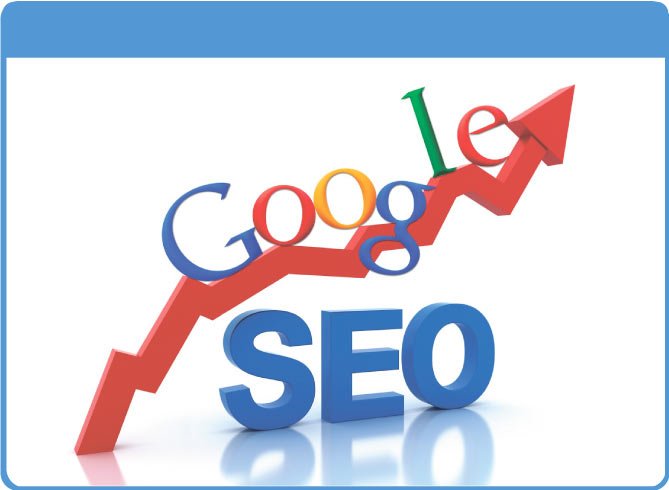 Marketing and analyzing your website's performance is the best way to know if you have created an efficient SEO campaign.
If you believe that any of the above cases could be your case, let us know, and we'll solve all your problems. Also, download our SEO report that explores 101 SEO mistakes that can worth you more than $11,700.
Common Mistakes to avoid when starting your SEO campaign
It is expected that as an SEO expert, a marketing specialist or website owner, there is a high chance you have gone through all possible techniques for proper search engine optimization. Failing to follow the recommended steps will not lead to automatic failure. However, committing mistakes that newbie's make when they create an SEO campaign will damage your online business.
Why Should You Invest in Your SEO Strategy Plan?
When you want to raise your Google ranking to build an SEO, it is a critical marketing and promotional process. It attracts new customers and in turn generates revenues. For all those wondering why they have to optimize their web infrastructure in a search engine in a friendly way, you now have the answers. SEO is needed to correct:
SEO campaign is divided into two main parts. The two parts include:
On-page (content, interface, and semantic core) optimization.
Off-page (high-quality backlinks and social factors) optimization.
Final Piece of Advice
Understanding these SEO mistakes will assist in preventing unexpected consequences. The mistakes listed in this article will boost the long-term health of your SEO campaign.
Invest in organic SEO today for a chance of having a successful SEO. Avoid the listed mistakes and have the Google ranking knowledge. A strategy plan should be in place to succeed in the online market.
Please if You Copy or Rewrite Any Parts of the Content on Our Website, Make Sure to Include a Link to Our Website as an Original Source of the Content.
Related Posts