How to Start Getting Traffic from Google: 9 Steps
Times, when you might drive traffic to the website just by permanent updating are a thing of the past. Now it takes much more effort and means. No doubt, SEO is decisive for growing Google traffic. By boosting your SEO potential, you can both attain traffic and reach the top SERPs rankings. That way, your company will become of roaring success, bringing incredible profit.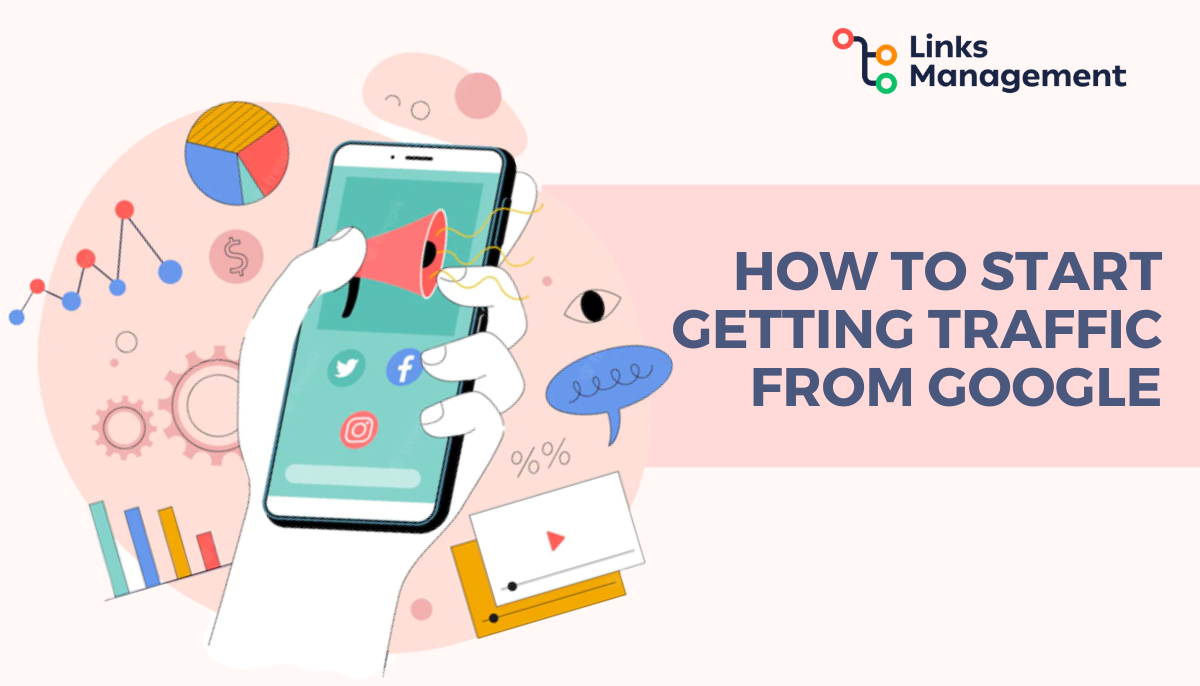 So if the question 'how to get more traffic to my website' is constantly bothering you and there is no effect from the applied tactics, no worries. We have something to offer you. The following strategies list will help you get the leading search engine positions and potent traffic.
1. Link-Building
Building links is undoubtedly the best way to get blog traffic. It plays one of the most significant roles in gaining the target audience as well as promoting the site to rank high. There are two main link-building ways you should incorporate into your SEO agenda.
1. Backlinking
Earning links from trustworthy sites in your niche forms a highly efficient method. You can't do without backlinking for substantial traffic. So if authority websites insert links to your content within their articles, you will definitely see audience increment.
With the rise of backlinks, your company acquires good authority in the industry. Google estimates it as an extremely positive signal, showing your site is worthy and authoritative. Thus, your ranks will considerably grow and you may attract more potential leads.
The superior decision to generate backlinks is via content making. You may ask trustworthy sites to review your blog and see how they consume it. In case they find it valuable, there is a chance it will appear as a reference in their articles.
It will stand an excellent chance for backlinking flow to your sources.Besides, try to establish a friendly relationship with these credible websites to proceed with inviting them to check out your blog on a regular basis. Such a partnership can ensure you a steady backlinks stream and ranking positions.
Internal Linking
Another no less efficient practice for how to get more traffic belongs to internal linkings. It is a pretty trouble-free way since you don't have to involve other sites for linking. You put in the requisite appropriate links on writings across your web pages.
High-quality internal linking will aid in making the public involved with your pages for a lasting time. Such an engagement works due to they go on with clicking on links and revealing more pages with the needed info. This activity gives Google auspicious signals, pointing out that the site is exciting and appealing to your users. So, generating links within your own pages will certainly pull targeted traffic for the site and thereby attract broader leads scope.
2. Content Creation
Whatever it is, website traffic generation directly depends on admirable content. Even if the site's technical SEO is top-notch, it is meaningless without quality and informative content. While content making, you share priceless knowledge and experience with your users. You supply them with handy info they are looking for.
The market is full of various content forms you can produce, from blogs and eBooks to infographics and videos. First, identify what your public loves in order to generate content they strive for.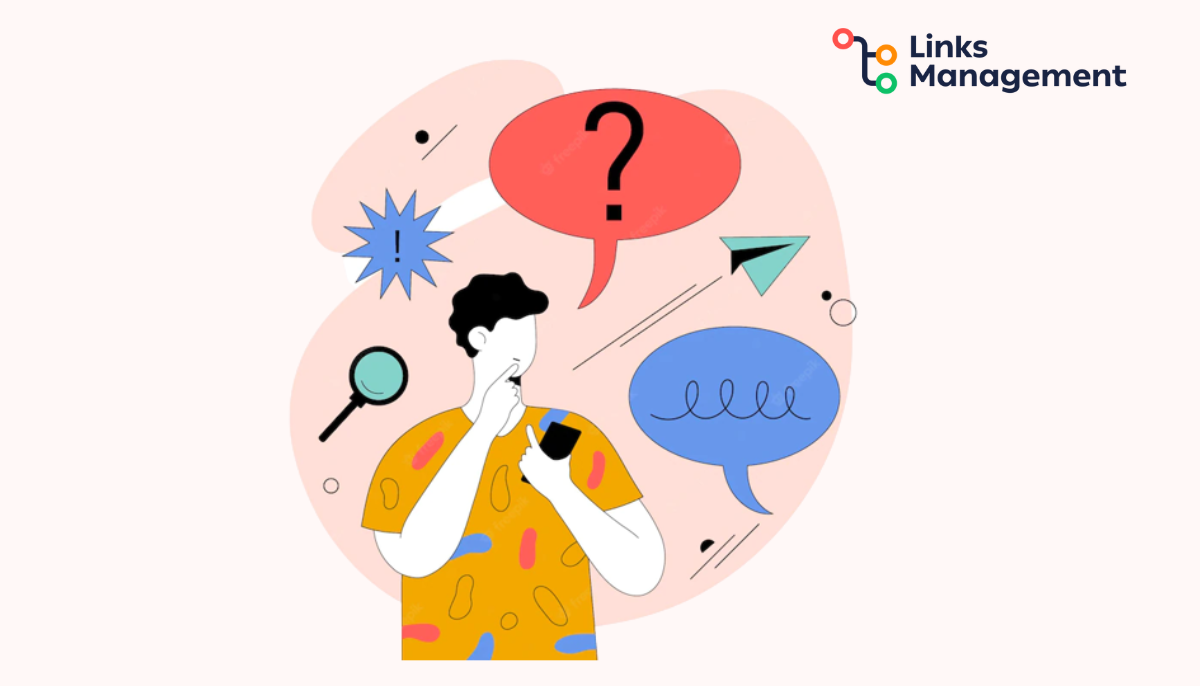 Content promotes significant Google traffic to the website. Users are in the never-ending search of info and replies to inquiries, so Google is their helpful aide. Useful info posting encourages leads to visit your site. They review whether it gives them valuable insights. If so, the public would like to find out more about your site and providing services. It is crucial to produce niche-oriented content to attract customers interested in your services.
There is the likelihood that customers can't convert at once; still, they will keep your company in mind. When the converting time occurs, they will turn to you, not rivals owing to trust that you are incredibly field-knowledgeable.
3. Site Speed Improvement
One more essential thing impacting your site is user experience. Everyone wants to see good user dynamics together with immense engagement. And site speed is the issue you should worry about.
As practice shows, people hate waiting and slow page loading may play tricks in this case. Since visitors wish to access the info rapidly, too long uploading can cost you potential customers lose. These users will get back to searches and select another company. It can not only negatively affect your bounce rate, but influence the general user performance within your site.
So tracking the site speed and fixing malfunctions if needed is a must to prevent your company from losing customers. Google PageSpeed Insight is an excellent tool for speed monitoring. Here you will come upon all the requisite info to make alterations for lightning-fast speed loads. In case you can't handle doing it on your own, apply to proficient page speed services. By taking care of good web page uploading time, how to drive organic traffic won't be an unsolved task anymore.
4. Applying Videos
With rising YouTube popularity, each digital marketing strategy incorporates video production. As people increasingly prefer visual content, video usage to reach traffic makes sense.
Video content influence is just astonishing. Actually, you will approximately 50 times more often appear in the top Google SERPs via video implementation on your site. That way, attaching video rolls may bring you fruitful rank results.
Considering video marketing, you may create multiple video types, including explainers, tutorials, educationals, live actions, and a lot more. Just pick up the most appropriate style for your company goals. It is a perfect method for users to visually percept your info, becoming more aware of your business.
The audience also prefers videos. Surveys display that people's interaction with video content is 10 times bigger than with regular texts. So it is a considerably working way of involving the public in your resources, incredibly attaining Google traffic, and ranking high to a great extent.
5. Mobile-Friendly Approach
Nowadays, it is impossible to deny mobile optimization importance by now. Mobile traffic makes up more than half of the global web traffic. So it is significantly essential to adapt your web resources to mobile utilization.
In fact, mobile performance completely differs from desktop one. For example, suppose you need to reach a desktop-customized site on a mobile device. May it ensure people a good experience?
Exactly no. Users must put extra effort into zooming in and out for reading and clicking on requisite links. It will be hard and time-consuming to receive info from your pages.
That's why it is critical to optimize all the resources for mobiles appliance. Since you want all visitors to get only positive impressions from your website, make sure it is equally approachable for desktop, tablet, and mobile users. Responsive design is the easiest way to do it. With its implementation, the site will adapt to users' devices, providing them with the best practice ever.
All these actions will warm up customers' interest and engagement in your pages. Thus, they may spend vast time exploring your resources, thereby raising rankings and getting traffic to your blog.
6. Proper Blog Topics
If your blog is just for the soul, writing whatever you wish is suitable. But when you are aimed at making a profit and attracting more leads, then a serious attitude is required. The first thing to care about is keyword exploration.
Put it shortly, you have to investigate the words people use for searches in Google and other search engines. In case you appropriately define search terms, it will give you an insight into what topics to highlight in the blog. Then by using these keywords across blog posts, your content will arise frequently in search inquiries.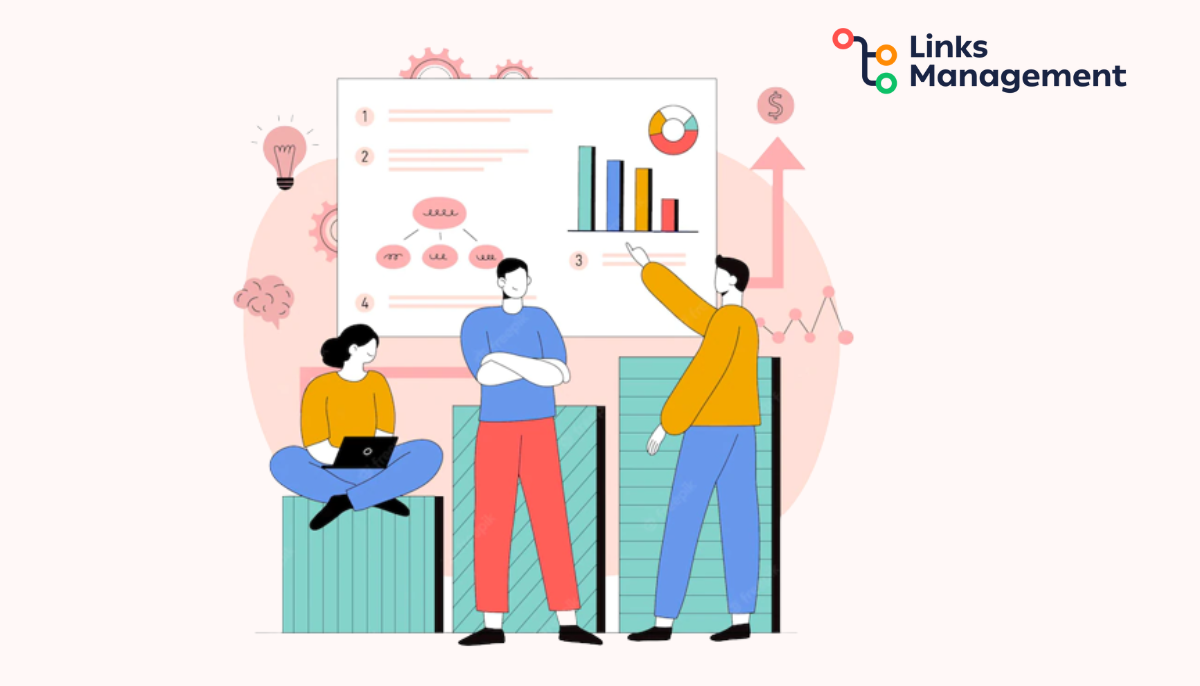 Keyword exploration is fundamental for the blog as you can involve the relevant audience eager with what you offer. With no profound keyword research, you will never obtain the desired traffic. The reason is that you won't produce the content they are looking for, and even if so, Google can't display it in the first positions.
By studying key phrases, you will come up with those the most corresponding to your blog, which aids the Google algorithms in paying attention to it. So the chances that your articles will show up on the top inquiry spots may grow.
Still, what is to start doing keyword investigation? One method is to begin with a post idea and then think through diverse ways users could look for that topic. Then start exploring search queries for the given them on your own. Note down titles appearing in search results and suggested ones at the page bottom. It will give a clear vision of what people are striving for and what are the formulations of their inquiries.
7. Basic SEO Usage
A site can't be search engine friendly without SEO practices on board. The more measures you take to optimize your site according to the SEO standards, the fewer worries about how to get traffic to your blog. And even if SEO may seem challenging, this is not really the case.
It is easy as a pie to implement SEO on your web resources with specific plugins. The best of its kind is All in One SEO. When you generate a page or a post in WordPress, AIOSEO will provide you with priceless features like TruSEO that evaluate to what extent your content is advanced. It also enables you with a handy checklist for improving and unlocking maximal traffic potential.
Besides, there are other potent specifications like automated meta/ titles descriptions, XML sitemaps, WooCommerce SEO, redirects manager and etc. By purchasing a premium plan, you can reveal much more powerful characteristics for sure.
Plugin utilization has an impact far and away not only on the overall sites and pages SEO, but on obtaining well Google traffic. So it is certainly worth using for the website to thrive further.
8. Basic SEO Usage
Guest blogging is an incredibly popular means of building brand awareness, expanding the reach, gaining credibility in the needed niche and most important – generating strong traffic flow. Though it isn't a brand new tactic, its efficiency is still ahead of the curve.
By keeping a blog, you are likely to be aware what are the leading blogs in your niche accepting guest posting. However, it is better not to limit only with well-known blogs. Resort to google to find out some other valuable blogs to make posts there. The forthcoming list of methods will help you to get out the best of it:
Type your topic plus combinations like 'write for us', 'submit a guest posting' or 'contribute' to come upon the thematic blogs with a guest post function.
Install a specific tool on the browser for excluding irrelevant blogs from inquiries. Mozbar is an evident leader among others.
Visit blogs you consider to be the best for posting content and send them the corresponding offer.
9. Voice-Over Utilization
No doubt, voice-over is the future for global searching. People more frequently tend to choose voice searches than textual ones. And if you wish your web resources to have massive traffic, start optimizing for voice search right now.
As voice searching is aimed at long-tale key wordings, it is a piece of cake to evaluate them. Many businesses still don't adapt content for voice-over, which gives you the possibility of raising your rankings. With such optimization, reaching organic traffic won't be long in coming.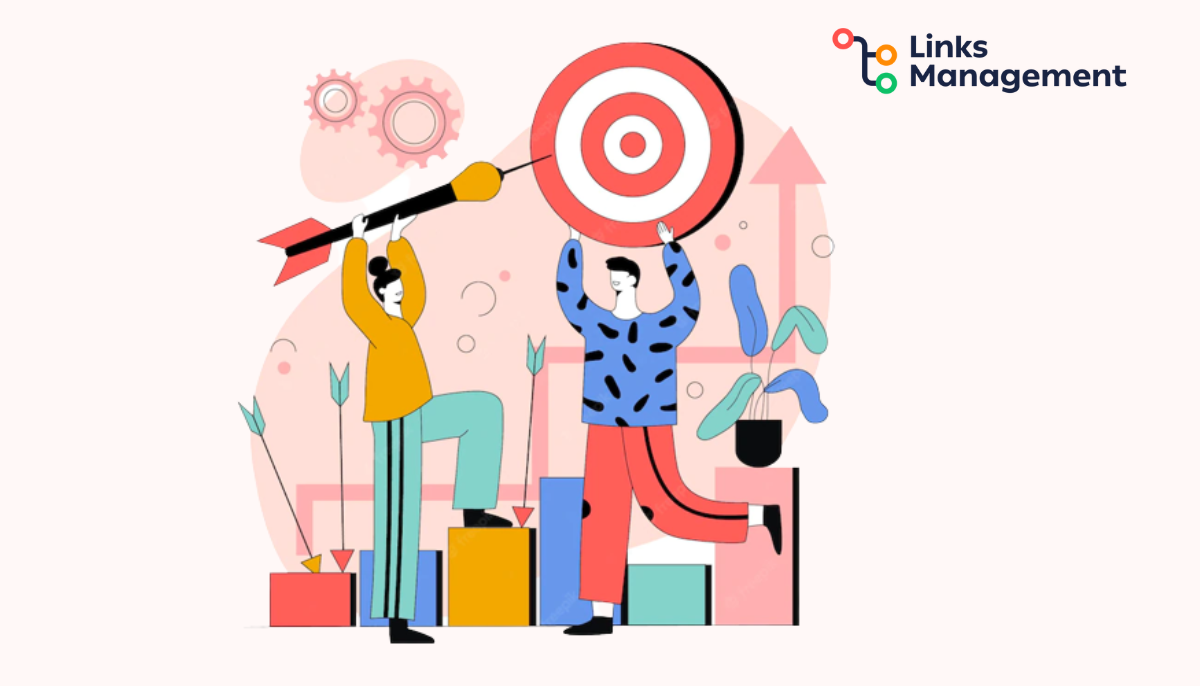 You may perform it differently. The most common practice is to generate FAQ pages on your site or use schema markup to help Google clearly understand info across your pages. Besides, you can work on producing more conversational content to answer in the language often spoken by users. Last, but not least is targeting long-tail key phrases and optimization for mobile devices. With all the earlier mentioned actions, you will increase Google traffic beyond recognition.
Conclusion
If you are still racking your brains on how to receive substantial traffic and all your tactics don't work. There is a way out. Stick to the below-mentioned guidelines and they will doubtless do their toll:
Start solid link-building, including backlinking and internal linking.
Take care of content topicality and technical and creative filling.
Boost the site speed.
Involve videos in site performance.
Optimize your web pages and sites for mobile devices.
Make sure your blog topics are unique and with the right keywords appliance.
Utilize basic SEO.
Make permanent guest postings.
Adapt your web resources to voice-over searches.
Get into the Top Google Ranking
free
SEO Cost Calculator Tool
Enter URL & See What We Can Do Submit the form to get a detailed report, based on the comprehensive seo analysis.