GET IN
GOOGLE TOP

5 TIMES FASTER
After a detailed analysis of our clients' achievements, based on 6 years of experience, we found that our VIP clients are reaching Top 10 on Google 75% more often than other customers. It is obvious that a solid amount of high quality links and a detailed link building strategy, provided by a personal SEO expert are the main reasons for such achievements. Therefore, we would like to take these positive results even further and offer you some additional services totally FREE of charge!

VIP customer program includes a set of complimentary services delivered by your personal SEO Expert within the shortest time:
Respond on your queries within 24 hours
Quick email support – personal SEO manager will be handling you case step by step during the whole campaign
Telephone support – you can contact your SEO manager via direct line
Skype support – quick online chat with your SEO manager

SEO Audit
On-page optimization (Analysis and Recommendations)
Search performance analysis (for your targeted keywords)
Recommendations on keywords selection
Detailed link building strategy (based on your competitors analysis)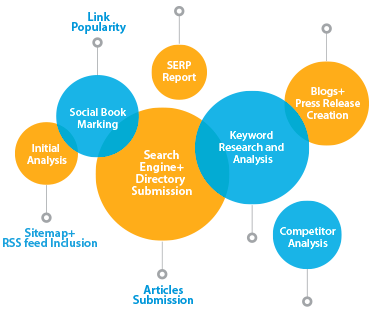 Search Engine Optimization Process

SEO Management
Personal SEO Manager
Custom links selection
Unique anchor and surrounding text development for each link
Performance report

Financial Benefits
VIP Bonus Program
Advanced payment options
Loyalty Program
Exclusive offers and promotions

Additional Unique Features
Quick technical solutions
Prompt development of additional features that you may require
Performance of unusual tasks at your request (for example: anchor text change for active link/s)
To participate in VIP Program, your monthly budget for links purchases should start from $1,000. Make an upload of $1,000+ to get all of the above listed Exclusive Bonuses and impeccable SEO Services for your highest achievements in SERPs.
Start investing in your link building campaign now to receive thousands of new targeted visitors from the most trusted organic source – Top 10 positions on Google. VIP customers bring 40-150+ keywords to the Google Top 10, therefore they achieve 15,000-60,000 visitors/month from the search engines.
Regular client acquires 10-20 links per months (monthly budget: $200-$400). SE Organic Traffic:

VIP client acquires 50+ links per months (monthly budget: $1,000+) and follows customized SEO guidance.
SE Organic Traffic:

Don't lose your time leaving your target audience for your main competitors. Start investing in new high quality links to increase your website traffic with impeccable SEO services totally free of charge (there is no additional payment for any of the above listed services; all your funds are going to be spent only for backlinks).