What Is Google Bot & How Does It Work?
Did you know that Google has its search bot? If not, we will talk about it in more detail today. To deal with such a bot, you need to learn more about Google. So this is where we will start this article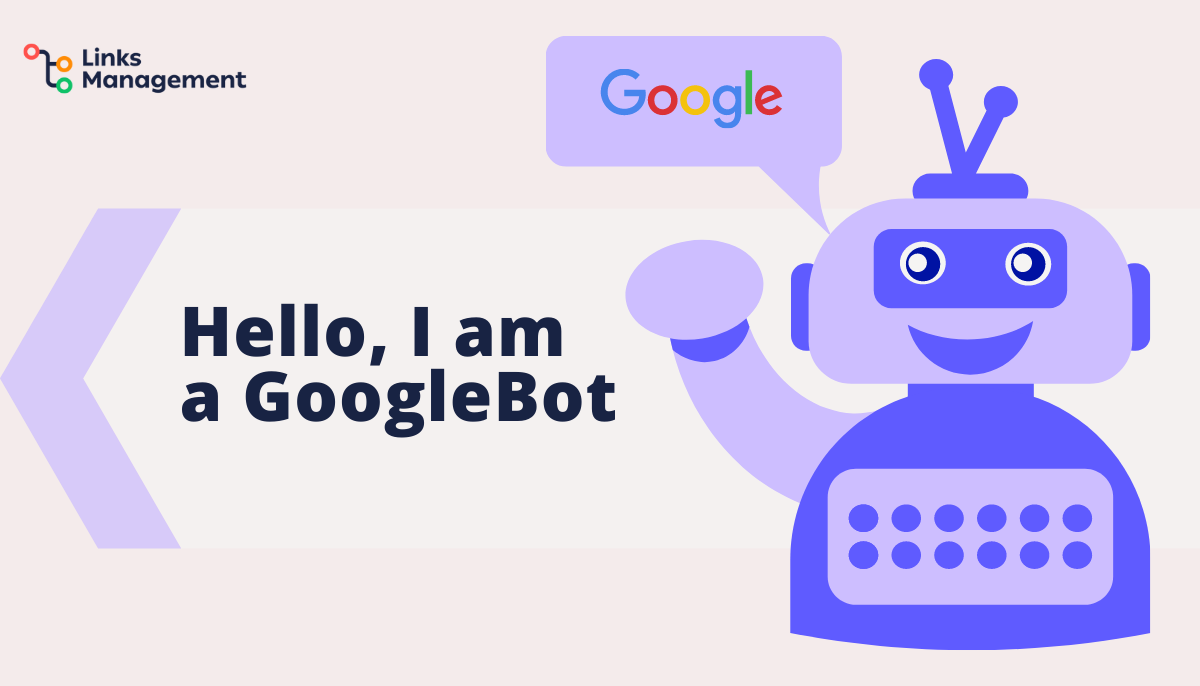 Everything You Need To Know About Google
Google is the most used search engine in the world. Everyone knows about it. For many, the Internet is associated exclusively with the Google search engine.
On September 15, 1997, one of many experimental search engines appeared on the Internet. It was a project carried out by two graduate students at Stanford University that aimed to "organize the world's information and make it accessible and useful." It was important for the young Larry Page and Sergey Brin, who invested most of their time in a project called Google.
The development of Google and the IT technologies behind it begins about a year before its online launch. It all started with the Stanford Digital Library Project (SDLP), a digital cataloging project for university bibliographic materials. Larry Page was responsible for developing an algorithm capable of maximizing search criteria and performance in the unbounded university library catalog. In the meantime, Page became interested in the dynamics of the network and imagined its structure as a huge graph with various nodes distributed around the world and connected.
In the same period, relations with a graduate student of Russian origin Sergey Brin became closer and closer. The two became a strong couple and worked to create an Internet search algorithm that would be able to not only catalog results based not only on the number of times a search query appeared on a page but also on the relevance and importance of the page itself. The two decided to call this algorithm PageRank, and despite all the improvements and the years that have gone by, it is still the mainstay of Google search.
Once PageRank's functionality has been experimentally confirmed, it's time to go public. So, as is often the case with small Internet startups, Page and Brin set up their first corporate headquarters in the garage of their mutual friend, now Google's senior vice president, in Menlo Park, California.
Google's First Homepage
Google grew rapidly and took up more and more of the two graduate students' time. In early 1999, Brin and Page tried to monetize their discovery. On June 7, 1999, Google closed a new round of funding, taking home $19 million. In March of that year, Google also changed its headquarters, moving to Palo Alto.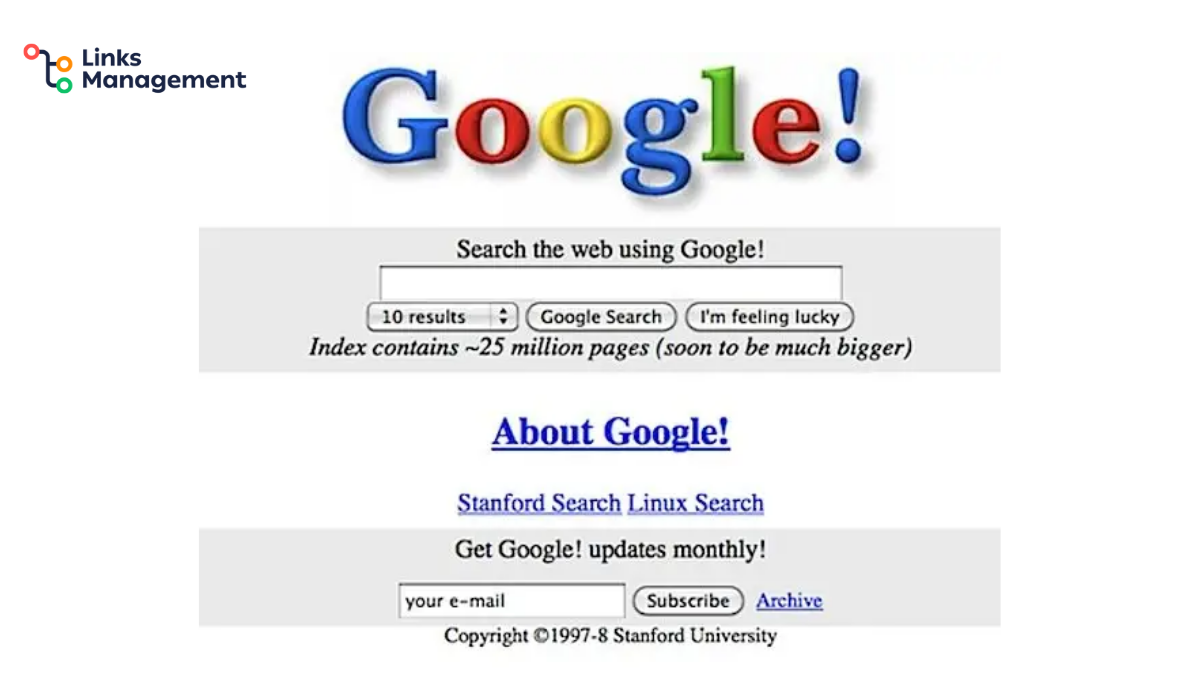 After a slow and gradual rise, Brin and Page decide it's time to take the big step towards going public. On August 19, 2004, Google launched its initial public offering, placing over 19 million shares on the market at a starting price of $85. The sale, followed by investment banks Morgan Stanley and Credit Suisse, raised just under $2 billion, pushing Google's total value to around $27 billion.
Many of Google's early employees became instant millionaires, often paid in corporate stock. Larry Page and Sergey Brin are in the lead, of course.
There is such an exciting story behind this search engine. It has come a long way to become what it is now.
Google is constantly updating and improving. Therefore, let's move on to his very famous technology, namely the bot.
What Is Google Bot?
Have you ever wondered what Googlebot is, what role it plays in positioning your site for internal links in SEO and what is Google crawling?
Google's algorithm and the bots that crawl sites are based on many factors that determine whether your site will rank better or worse on the results page, from content relevance to content quality. Positioning is also affected by the number of technical problems and shortcomings on your site.
Googlebot is the main crawler of the search engine. It consists of a program responsible for analyzing websites and finding new or updated pages for indexing in the database.
That is a concept you hear a lot about in SEO because these robots will determine if your site is relevant. Thus, they decide whether it will appear in the search results and what position.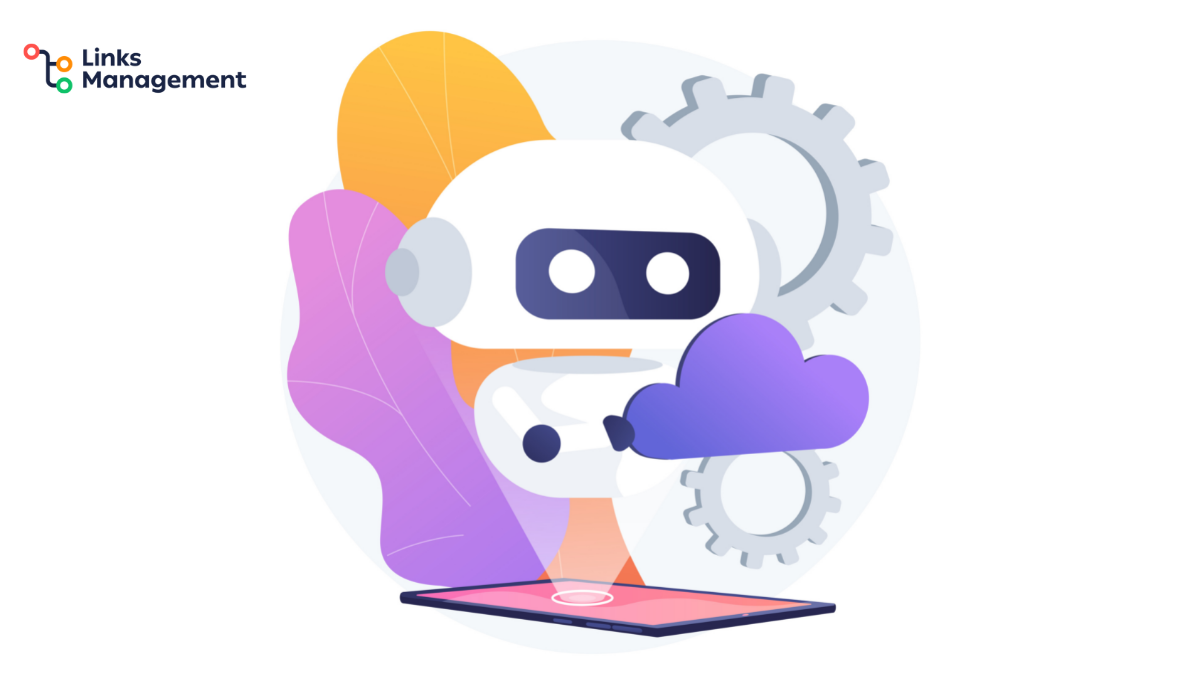 Crawling starts with a list of previously parsed URLs, to which data from sitemaps provided by webmasters is added. As the robot moves through each site, it will find links that it will add to the list.
Google robots crawl billions of pages at high speed. They download copies and save them for indexing and display in search. They do this by following the Google algorithm, which is influenced by over 200 factors.
By allowing crawlers to crawl your site, you are telling Google that you want to be in the search results. Don't forget to provide a sitemap to make it easier for Google search bots to work. However, these actions are not enough to achieve a good position. You need to work on posting quality content and have on-page and off-page SEO strategies to achieve visibility and popularity. Thus, Google crawlers (Google spider bots) are more likely to find your site relevant.
How Do Robots See A Web Page?
Google bots and humans see websites and web pages differently.  Bots do not see the whole page but the individual elements that make it up.  Google will not index those elements that they do not see.
Some situations in which crawlers cannot see a page or some of its elements are due to, among other things, errors in codes, incorrect links, or instructions in the robots.txt file.
What are Google bots and what do they do?
We mentioned that Googlebot is the main bot. Over time, the number of Google bots has increased. In total, nine bots work for the search engine, which analyzes each site and link. Some bots are also called Google bot checkers or Google bot user agents.  
They can be programmed for in-depth site analysis or checking for updates. Others perform more specific functions, such as Googlebot images, mobile devices, or Adsbot.
It is responsible for tracking websites for their indexing. It can also extract information from PDF, DOC, XLS, PPT files, etc. As the relevance of a site increases, so does the crawl speed.
However, you can change the frequency with which Googlebot analyzes your site.  You can do this through the Google Search Console by indicating whether you want to increase or decrease the frequency with which your site is ranked.
There are factors in SEO optimization that are minimum requirements. All of them are necessary to reach the first positions in Google.
The Difference Between Tracking And Indexing
First of all, you need to understand these two concepts. While crawling and indexing often go hand in hand, they are two different steps in the process that Google follows to include your website's content in its index. What does it consist of?
Crawling is the process that Google and other search engines follow to learn about your site. To do this, they use robots that navigate the web using links called "Googlebot."
That is, crawling is the method that search engines follow to navigate your site. On the other hand, indexing is the process by which search engines include a website in the Google search results.
For example, Google may crawl a website and not index it, meaning you can view it, but it is not saved.
How Does Googlebot Work?
Here are the steps that the Google bot takes to crawl our site:
When Googlebot visits your site, it starts following all internal links to find your content.
Analyzes the content of scanned pages.
Makes a copy of your site, which is then stored in its index.
Directory of content according to the theme.
Gives the value of a network-based on its content.
When a user performs a Google search using the Google algorithm, it offers him a ranking with the results that best match his search.
Why Is Your Page Not Indexed?
There are several reasons why Google does not index your website URL:
URL blocked in robots.txt file.
A robots.txt file reveals search engines which URLs they can use and which they can't. 
If a URL or set of URLs is blocked in this file, Google will not crawl it.
Javascript Content
If the URL is written in Javascript, Google may have problems tracking it, which will also affect indexing.
Google and JavaScript
JavaScript has no doubt become the primary language of the web, but Google has always had trouble crawling and executing it correctly.  Although today the Internet giant has greatly developed in this regard, it still has some problems.
It does not mean that a JavaScript website cannot rank, but rather that it will cost Google a little more to get it indexed.
What Can You Do If Your Site Is On Javascript?
Your JavaScript website can be displayed on the server or directly in your browser.  Depending on how this is done, it will be more or less difficult for Google to track it.
How Does Google Process Javascript?
The JavaScript indexing process is done in 2 steps:
Googlebot crawls the web: Googlebot accesses the URL but first checks the robots.txt file to make sure it can crawl it. It then follows the links to the related URLs (unless it is instructed not to follow them). If the page is processed on the server-side (i.e., processed on the server), there is no problem, and it is indexed.
If the page is rendered on the client-side, that is, if it is executed in a browser, Google queues the URLs and waits for additional resources to execute them. Googlebot crawls the already rendered page (in HTML) and finally indexes it.
Now you know what GoogleBot is and how it works. Knowing the algorithms of its work, you can easily promote your site in search engines.
Get into the Top Google Ranking
free
SEO Cost Calculator Tool
Enter URL & See What We Can Do Submit the form to get a detailed report, based on the comprehensive seo analysis.