Why Do You Need an SEO Specialist?

Search Engine Optimization is an inevitable part of web site routine if you want to get high rankings and traffic. Struggling for the #1 on Google was never an easy task. However, in the recent decade, there have evolved a lot of tools and tricks that make SEO closer to an average user.
The fact is many business owners believed that with all those guides and tutorials available online doing SEO is as easy as 1-2-3. Still, things are a lot more complicated.
Let say you need to apply to the court or close the accounts. Would you do this by yourself? Obviously, you will hire an experienced lawyer or accountant. Because otherwise, you will only harm yourself with an amateur activity.
The same is true for SEO. So here are several reasons why you should employ an SEO specialist.
1. Save Your Time And Efforts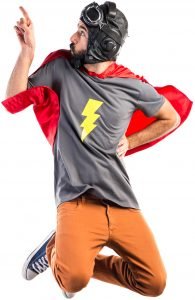 If you try to do something really good, usually you spend a whale of time on this. And when you start SEO campaign, be sure that you'll have to tackle with many tricky things. Bear in mind that SEO needs to be processed daily, and usually, it takes many hours. As a result, you'll need to spend a lot of time and resources on SEO, while other spheres of your business may suffer. Only SEO specialist knows for sure how to spend time on SEO efficiently so you can focus on other critical elements for your business operation.
2. Relevant Expertise
Only a person who is proficient in search engine optimization is able to make a site audit like a pro, and develop the appropriate strategy for your website advancement. Moreover, a specialist with a relevant background will be able to evaluate which strategy will give the best results with least possible trouble.
Moreover, an SEO expert will throw light on the online strategy of your competitors for you to reveal what works for their success and implement the same methods for your website.
3. Keep track of changes
It is no surprise that Google changes and develops its algorithms continually. Almost every SEO specialist experienced all those fluctuations after launch of the most prominent Google's updates like Penguin, Panda, Fred etc. To preserve and increase your website's traffic and rankings, you need to keep abreast of these changes. And DIY is a bad idea indeed.
An experienced SEO specialist is always in the loop of the topic. Thus, you'll know what and how should be fixed on your website due to the latest Google's update. Keep in mind: time is money. The less time you spend on any problems fixing, the higher chances to retain your traffic and positions are.
4. Technical SEO
Some people believe that SEO is nothing more than an online presence. Still, as we have already mentioned, SEO covers way more aspects. HTML coding, placing appropriate robots meta tags, setting redirects, link building – these are some general activities an SEO specialist faces every day. For doing some of them, you'd better have a technical background, since any wrong stuff in your backlink profile may cause Google penalties. Thus the best way to secure your website – is a steady hand and common wisdom of your SEO expert.
5. Monitor Changes of Social Media
When it comes to SEO, we cannot track off the significant influence of social media on your business success. Currently, almost every company has an account on Facebook, Instagram, Twitter, Tumblr, Pinterest or whatever. Every social media has its own policies and rules of game. Perhaps you are doing well on Facebook, but miss important prospects on Twitter. While succeeding with Pinterest, your Tumblr profile sucks. Of course, you don't need to know the peculiarities of each social media platform, instead, there should be a full-time SEO specialist in charge of that.
6. SEO Specialist Activities Are More Cost-Effective
SEO – is an investment. When investing in something, you need to understand clearly on what you spend your money. Of course, you may spend a lot of money on SEO, but finally, it may have little effect because of inconsistent SEO strategy. Solution: an SEO professional will carefully monitor the overall optimization process while building up the solid natural-looking online reputation of your site.
7. Your Competitors Hired an SEO Professional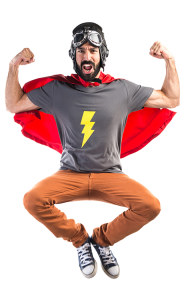 This may be the most persuasive argument for getting an SEO expert. If your competitors rely on an SEO professional, be sure that you won't be able to outrank them by your own efforts. The thing is, the work on SEO never ends. To get to the Google's top and stay there as long as possible is the main reason for such a fierce competition.
Unless you're an SEO professional with a solid experience, never regard doing SEO as a do-it-yourself activity. Hire an SEO expert and get an appropriate SEO strategy for your website to get the #1 on Google.
Please if You Copy or Rewrite Any Parts of the Content on Our Website, Make Sure to Include a Link to Our Website as an Original Source of the Content.
Related Posts