5 Content Types To Improve Your Traditional Link Building
Everyone knows that quality and involving content does marvel. Content marketing techniques turned out to be the best at driving loads of traffic and sales in the last year.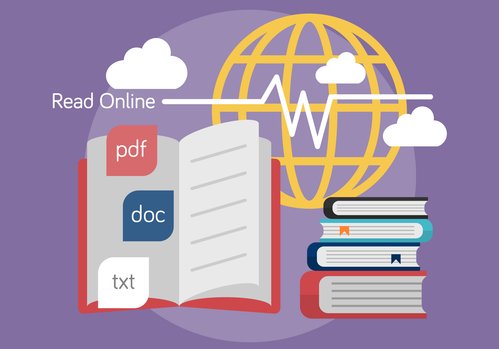 Recently, it has been known that many giant corporations put a great emphasis on content. Even a well-known Apple is going to invest more than $1 billion on content creation and distribution in the years to come.
In March 2016, Andrey Lipattsev from Google stated that backlinks, content, and RankBrain algorithm were the major ranking factors for Google. So no wonder that content couldn't but had a bearing on SEO.
With this in mind, we should be bent on the creating of linkable and converting content for our customers. This is especially true when you're doing your best at acquiring mentions as a part of link building.
Until recently, the main goal of any link building campaign was to get many backlinks. By hook or by crook. Nobody paid attention to the quality, credibility, and naturalness of the acquired links. Now the things have changed. And every time you get new backlinks you need to take care of how natural and credible they look to the search engines. Along with the tried-and-true link building techniques, content marketing put up a good show at getting backlinks too.
Before we start talking about content that brings you nothing but gains, let's define how content contributes to the link building, what is linkable content, and how it yields more natural link building.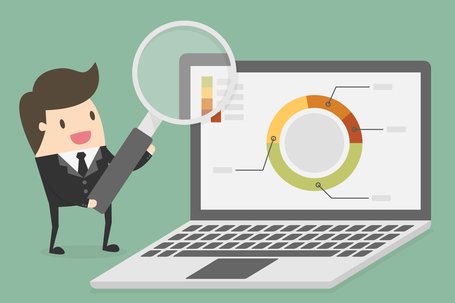 Why Content Matters for Link Building
Link building is acquiring links from others sites. Nowadays content plays one of the key roles in this process. Because in the digital sphere, content serves to engage new customers and traffic to your website.
Before you set out on the content marketing trail, you've got to remember that the approach is broader, even though you're striving to achieve the same goals as your link building campaign, such as better rankings, conversions, and visibility in SERPs.
Random content will not provide you with the number of backlinks you'd like to have. Moreover, a simple publishing of content and anticipation of being liked by your readers don't work this way anymore.
Before creating a single article on whatever topic, you will have to figure out your target audience and built the semantic core of your website. This crucial moment will let your readers easily find you and resonate with their needs and wishes. If you give people what they actually need, you'll be appraised. Otherwise, your articles and prospect links will vanish in the crowd of similar texts.
One more important factor is getting your articles published on the relevant websites. This is the case when quality matters more than quantity. Because if you get backlinks to your website from credible resources, you'll be automatically regarded by Google as more trustworthy as well.
All that said, there is an excellent platform that helps you live out your content marketing dreams. Sign up for Adsy to get all the benefits of placing and creation of your rockstar content! Adsy is an exceptional place with a range of options for both buyers and publishers. Buyers are provided with a broad selection of publishers' websites to place their content and enlarge the target audience, while the publishers get a perfect opportunity to monetize their websites via quality and relevant content. Adsy is a platform to reach the pure win-win. Try it and see for yourself!
Taking into account all the above, here are the key principles of efficient link building with the help of content creation for many years to come:
For whom are you writing? Who is your target audience?
How do they use, share or reveal your content?
Are you writing valuable and quality content that is engaging and will have all chances to be linked to?
So, as you see the challenge is to get trustworthy sites to not only discover and love your content but to provide backlinks to it. And the first step for you is to create linkable content.
Remember that there is always a solution if you struggle with content creation or want to rely on the pros – place an order for content creation in Adsy and be favorably impressed with the result.
Order Quality Content Now
How to Create Linkable Content
You may wonder what actually makes content linkable or how to distinguish linkable and unlinkable content? This is also about understanding the needs of your customers. Because once you understand why people might like and link to your article, you'll know how to gain their support. Usually, people set a high value on content that can somehow help them. These are several examples of how to make an article useful:
Support your article with authoritative references
Share or create trustworthy and original content, such as researches, case studies, analyses etc >
Generate valuable guides or eBooks that answer people's questions
Include to your articles the thoughts of opinion leaders
Deliver content that covers trendings topics and gives practical insights
Serve the latest news on products or developments
Another way to ensure that you are working on content that brings real value to your readers is to consider the types of content that could be the most effective and pull in the backlinks for you. Let's have a glance at some of these…
#1 Infographics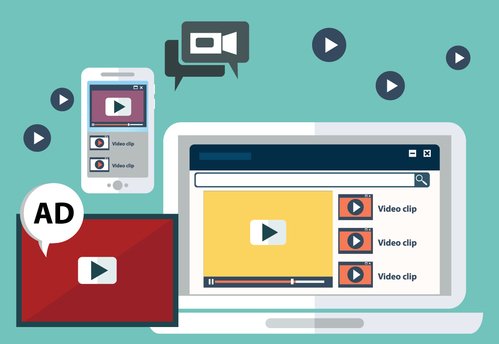 The idea with infographics is quite simple and threadbare. The visual storytelling proves its worthiness: over 78% of readers give preference to the infographics over the plain text. Moreover, graphics and vivid representation of all the valuable information you have for your readers will right away grab their attention.
How to create infographics that will help you with link building?
TUsually, the formula of linkable infographics consists of 3 ingredients:
Relevant topic
Reliable figures
Nice design
To get backlinks you'll have to choose the methods to promote that infographic. You can either post it on your customer's website or use it as a part of your outreach campaign to encourage bloggers to share and link to you or share this graphic with your customers through the social media. Anyway, sometimes you'll need to do your best to appeal to a wide audience.
Want to try the real power of infographics and to score the advantages it can offer to your website but don't know how to create it? Place your customized order at Adsy platform, and you'll get exactly what you need.
To get inspired, here are some examples of great infographics:
#2 eBooks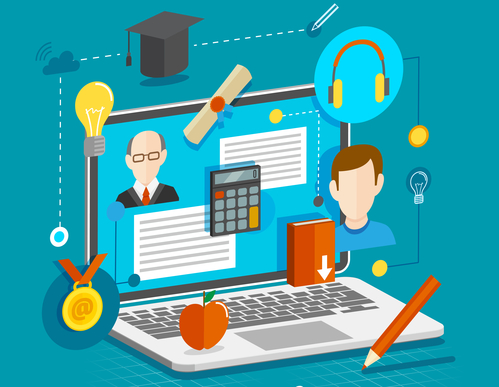 Up to this day, an eBook was defined as an electronic version of a printed book. Now eBooks are created irrelevant to the printed versions and can sell themselves within your marketing strategy. People like eBooks because they usually get the gems of useful information there and they can access this knowledge source from any device they like.
Statistics say that 84% of users would rather sign up to get some free stuff from you. This is the case when your eBooks' importance emerge. They are ideal to be given for free and involve people.
How to create eBooks that will help you with link building?
The formula for a linkable eBook has 5 key ingredients:
Appealing topic
Convincing figures and data
Fewer ads – more knowledge
Visual assets
Flawless texts
There are multiple ways to make people download your eBook and become the part of your website community. Frequently, many companies use the eBook as a lucrative bonus for signing up. Plus, the eBook is a rare example of a self-selling thing. If you'll manage to address the relevant public, people will share an interesting content of your eBook without a single reminder.
To strike a spark out of you, enjoy these eBooks from LinksManagement:
The simplest guide for beginners. SEO for newbies.
SEO report delivered as an eBook about 101 SEO MistakesLinksManagement
Download SEO Reports
#3 Researches
While more than 90% of Internet users prefer linking to the authoritative and credible researches and surveys, the process of conducting researches is one of the most underestimated opportunities within the link building campaign.
Nevertheless, the process of gathering data for researches is hard and time-consuming, it can be a very powerful tool to put your website at the forefront of being an authoritative resource and benefiting from backlinks for years to come.
In the SEO, we often see surveys like this one by Adsy to gather results other companies achieved for their smart and well-worked content marketing strategy. One of the latest our blog post is devoted to the SEO prices in different countries. To write that article we've conducted a research and delivered the received data in the form of infographics.
Such researches tend to be shared across social networks, published on a website or used in a blog post. This is the way to get links to your site by other websites in a totally natural way.
Still, bear in mind that any survey or research is timely so you'll get a dozen of links during a relevant time period, but then this will stop because the results in your research get outdated. To raise the chances of getting more backlinks, consider doing more researches with fresh data for your customers.
How to create researches that will help you with link building?
To sum up, here are the 4 main features of a research that has all chances to become a backlink-getter:
A linkable research should be systematic and logical
It should be based on true data and judgments
Key ingredient of any good research is its relevancy
And, sure, a smart and well-designed delivery
#4 Videos
Taking care of video creation is by far the best way to boost your website awareness and considering the fact that video will probably get more than 86% of total traffic by 2021 proves that this is certainly the powerful marketing tool you shouldn't pass by.
Before creating video becomes the mainstream, you've got to benchmark your website at the forefront of your niche and deliver the most linkable assets. Often, the process of making and sharing videos with your target audience is called vlogging. And it's usually the better way to address to your users than writing articles for a blog.
You can profit from publishing your videos on such websites as YouTube or Vimeo. Frequently, you can monetize these videos and profit even more. One more great advantage is that you can easily embed your videos into the blog posts which dramatically increases chances of being mentioned by other people in their posts and flawlessly get the backlinks.
How to create videos that will help you with link building?
The topics for your videos will be defined by various factors:
Business type. Сapture videos that perfectly suit your business concept.
Target audience. In order to resonate with people's needs, you have to manage the visual language to properly convey the essence of your brand message.
Budget. This is the cornerstone of every vlog. Don't overestimate your possibilities unless you clearly see the result of the invested costs.
There are so many ways on how to struggle for getting backlinks and make more profit with your video content that it deserves a separate post. (Adsy has already delivered one).
Altogether, there are 5 reasons people like video content:
Videos are engaging and easily digestible
Users have the total control over what they want to watch
Videos give people quick and fun answers to their questions
Internet users better absorb the visual materials
Videos are fun and creative
#5 Learning Materials
Broadly speaking, learning materials are all sorts of aids used by people to help them learn effectively. Don't underestimate the link building ability of learning materials. People like learning and our website analysis showed up that 69% of users want to learn something new, especially for free. Learning and new knowledge are by far the best things you can offer your users. And once they get smarter with the help of your learning materials, be sure they will share them with others and bring you the awaited backlinks.
Depending on the way you want to address to your target audience, you may start working on webinars, online courses for your subscribers, some practical tips, guides, and so on. While developing any type of learning material, think over featuring some leading influencers who will bring more credibility to your website along with the backlinks and mentions.
But still, before placing your learning materials elsewhere outside your website, you need to take careful consideration. Once again, Adsy will help you find the most appropriate website that will distribute your content and speak out to the relevant public.
How to create learning materials that will help you with link building?
Here are the 4 best methods you can try and win:
Embed clickable links in your learning materials to make your users actively participate in your content
Promote and distribute your elaborated learning materials across various channels: emails, social networks, industry-specific directories, forums etc.
Send researches and surveys on how your learning materials help your users reach their goals
Combine several types of content to involve a broader audience
When it comes to your website promotion with the help of learning materials, this is the time when you can make a liberal use of all your imagination: make the most of your infographics, eBooks, researches, and videos to pull in more backlinks to your website.
Conclusion
Every time you set your own methods of link building, bear in mind that there is a wide choice of worthy ways to get people link to you. Don't underestimate the benefits of content creation since this is one of the most credible and natural ways of acquiring new backlinks. Be sure that whatever happens in the future with SEO, you'll be on the safe side with your quality content placed on authoritative resources. A promt reminder: you can always rely on Adsy with your content creation and distribution issues.
We're happy to hear your thoughts and questions on the article. So you are welcome to share, like, and sound off in the comments below.
free
SEO Cost Calculator Tool
Enter URL & See What We Can Do Submit the form to get a detailed report, based on the comprehensive seo analysis.