Backlink Generator Software: Free and Paid Tools


This service is designed for online business owners, marketers and SEO specialists in USA, UK, Canada, Australia and Europe, who want to improve their website rankings on Google with the help of high quality, relevant DA40-DA100 backlinks. LinksManagement always improves its system, as well as its SEO strategy for its customers.
Main features:
Free SEO Cost Calculator Tool
100% of links are placed manually
100% of links are surrounded with content
The largest inventory of USA publishers in the industry (more than 1 million pages)
Backlink pages and backlinks with multiple filtering options
User sees the backlink page before he buys a link on it
Highly relevant backlink pages found with help of Search by Keyword interface
LinksManagement automatically updates SB ranks and prices of the links (even after purchase)
Convenient backlink page search and filtering system


A link builder pro tool that almost has no analogs in links prospecting. But the key factor is that key phases have to be specific. General keywords may give you very wide results, as search phase is used by the service to identify kids of sites to search for. So we must say that Ontolo is a tool for experienced optimizers. It's often used by SEO agencies and large companies to search and built their backlink profile.
Advantages:
Really powerful.
Many options.
End-to-end workflow management.
Disadvantages:
Management complexity.
Too much irrelevant data can be displayed.
$ 47/mo for "Solo" package, $ 97 for professional and 297 $ for agency.
Generally speaking, Ontolo is the foreground tool for those users who're interested in working with hundreds or more prospects.

The service that is quite different from many other link builders, as it allows creation of your own database of sites that may be your backlink donors in future (sure if you'll be successful in agreement with their owners). Moreover, BuzzStream has special "bookmarklet" button, using which you can immediately add any current site to the list of favorites. The service also automatically searched for additional data (email address, social media profiles, owner's name, etc.) for the bookmarked sites.
Advantages:
Great for teamwork.
Saves time and efforts.
Automatic notifications.
Ability to export statistics in Excel.
Ability to identify removed, new or changed links. BuzzStream checks index status, unique visitors, outbound links, "flagged words", etc.
Automatic check of backlinks every two weeks.
Disadvantages:
Interface may seem hard to the novice.
Help files are poorly organized.
Service is available for $ 29, $ 99, or $ 249 per month. We recommend you to try BuzzStream if work in a team, as it provides perfect conditions for co-working

The product of well-known SEOMoz company, primarily designed for a tracking of competitors.
Available metrics:
Number of links to site.
Domain's authority (in the scale of 100 maximum points).
Anchor text of inbound links.
With OpenSiteExplorer you can choose your hardest competitors, research their links and find out in what way they got those links.
Advantages:
Friendly interface.
Numerous research options.
Ability to export results.
Disadvantages:
Updating is available once per month only.
No workflow management.
Standard package is available for $ 99 a month, Medium – for $ 149, Large – for $ 249, and Premium – for $ 599. Annual subscription saves some money as well.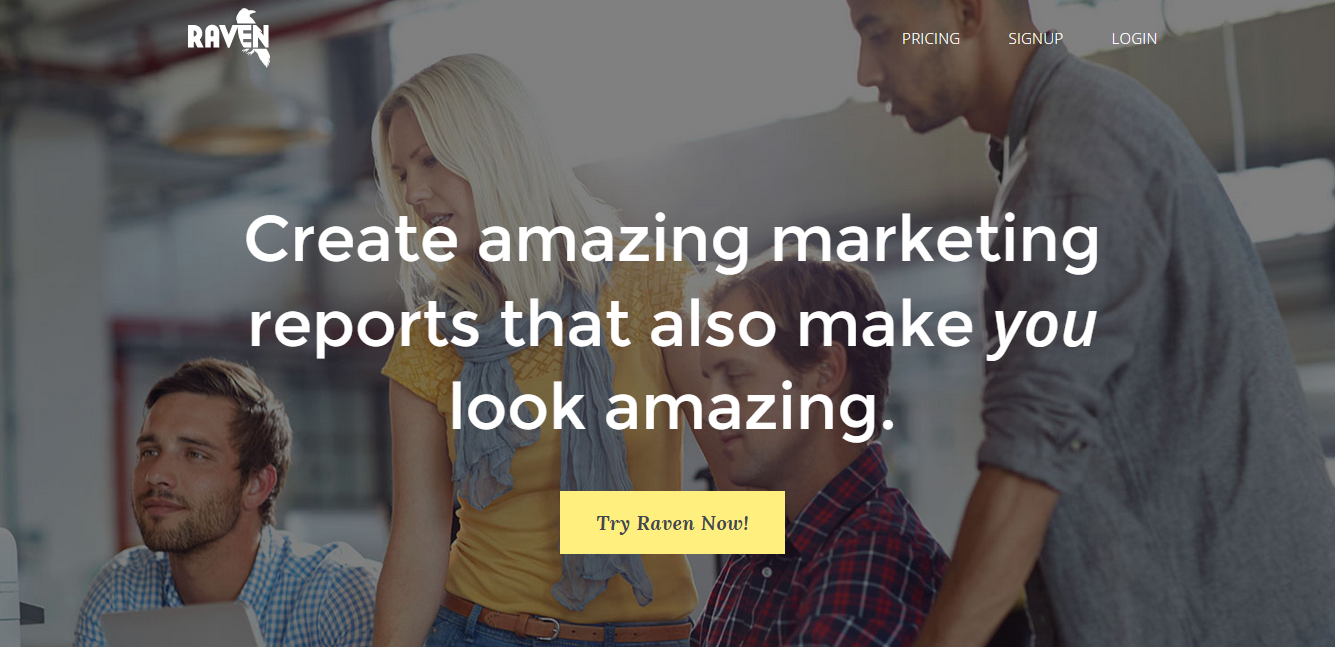 A great link builder tool that covers many aspects – from social monitoring to links building. While it may seem rather unclear for understanding, it relates only to advanced features, while basic instrument is quite clear.
Advantages:
Integration with Basecamp and TextBroker.
Wide options and ease of link monitoring and prospecting.
Comfortable for team collaboration.
Disadvantages:
Difficulties when getting used to.
Has no outreach.
The service has Pro ($ 99/mo) and Agency ($ 249/mo) versions. Raven is one of the best backlink builders in regard to value for money – it offers a set of options for unlimited sites and possibility to buy additional functionality if you need it.

The tool that helps to find relevant sites to wanted links. As it's one of the hardest tasks for SEOs, the product of Citation Labs is very popular. Just type a wanted resource of a link type and wait for generation of list of variants available. In the end, you'll get a filtered and exportable list of relevant to a specified terms site.
Advantages:
Clear and simple to start.
Rather cheap.
High precision machining: the tools outputs only quality and relevant sites.
Disadvantages:
Only one report is free.
The Link Prospector uses credits in it work. It has free version, but with only 1 credit available. Option "Pay as you go" provides 5 credits for $ 10, 10 – for $ 20, 20 – for $ 40, and 50 – for $ 100. Consultant package includes 20 credits for $ 27 per month, agency – 50 credits for $ 47, Enterprise – 120 credits for $ 97.
The tool is extremely cheap – probably the cheapest of all auto backlink builder software.
The tool is perfect for local business, as it can improve the showing up of your site. It's a local citation instrument that helps to find potential partners just by adding your coordinates and typing of the business type. Whitespark has not many additional options like Raven or BuzzStream, but it's still good for basic link management.
Advantages:
Simplicity and efficiency.
Low cost.
Unlimited citations per search.
Export to CSV.
Disadvantages:
Possibility to get low-quality sites.
If you're a beginner in local business, Whitespark will most likely cover your basic promotion needs. Small Business package is available for $ 20 per month, SEO Specialist – for $ 30, SEO Agency – for $ 40, and SEO Enterprise – for $ 100. The monthly price is equal to searches available per day.
Free backlink builder software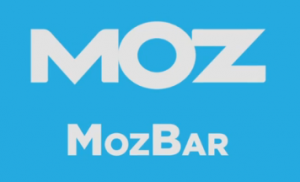 It's a free extension for Mozilla and Chrome that displays loads of valuable info about backlinks in your browser window.
MozBar allows:
Immediate assessing to important SEO metrics.
Customizing search option by region, city, country, or search engine.
To see the changes of beating the competitors.
Preview of different markup.
Social metrics for Google+, Twitter and Facebook.

Free SEO link builder that offers analytical reports for backlinks of all existing sites. WhoLinkstoMe reports improve your backlink management, presenting collected info in the most understandable way. The next reports are available: site overview, anchor text, domain, anchor URL, IP, country, full URL.
Besides free Basic version, the service offers Bronze (for $ 39.95/mo) and Silver (for 149.95/mo) ones.
Some other paid and free backlink generators
Browser Bookmarks, Google gadgets and toolbar buttons
Google Toolbar Buttons. Provides checking on link popularity and reputation, domain age, on-page content analysis, competitive analysis, link search for blogs, etc.

Links analysis from SEs
Google Webmaster Central. Shown crawling errors, comprehensive view of backlinks and broken links. But note – the service outputs data only for your website, registered with Google
Yandex Webmaster Tools. Informing you about deleted and new pages, improving appearance of your site in Yandex SERPs
Bing Webmaster Cental. Has the same function as GWC, but also provides free backlink analysis of competitors
Free analytics link builder
Retired back link builders
These are the list of services (both paid and free backlink generator tools) that are already closed or not supported anymore. Obtained data could be very inaccurate.
Yahoo Site Explorer.
Link Harvester.
Link Popularity Comparison Tool.
Back Link Analyzer.
Internal PageRank flow Calculator.
Optimal number of backlinks obtained with the link builders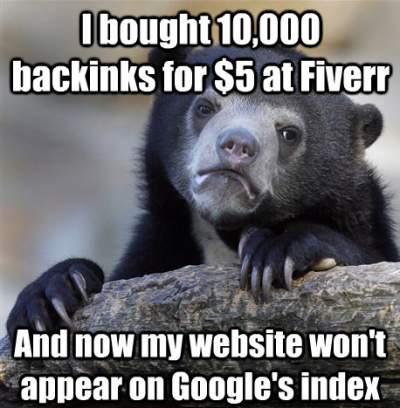 You should be guided by 2 parameters:
Quality of backlinks.
Reference mass growth rate.
Many people wonder how much links they can buy on the young resource. For a new project it's not recommended to actively increase the reference mass, as reference explosions can cause sanction from SEs. Reference weight that was gained rapidly can be filtered and not taken into account in rankings. SEs generally treat with suspicion all the fresh links.
Not to hurt yourself with SEO backlinks builders, take a quality help of LinksManagement professionals. The service also offers you a full SEO and promotion complex, leading your site to the top with minimum costs and absolute guarantees.
Site's Trust level as the metrics could be improved by backlinks
Site's trust is an imaginary figure, used by SEOs, as it's impossible to measure its value accurately, while it can be suggested or appreciated somehow. Some SEOs even believe that there is no such indicator as "Trust", but sure they are wrong.
High trust means that your site is relevant, it's in demand among the visitors and has already taken a certain niche. SEs know that people can safely go to your website, because they'll find the info they need. By defining the Trust level, SEs choose which of them will occupy key positions in SERPs. Trust sites are worthy candidates to the first lines of the search, even they have not the best SEO optimization. All other sites that do not have a high trust and authority are doomed to get to the top by general factors, also with taking into account domain's trust and credibility level.
A good example of this is Wikipedia that is at top for the most of info searches, despite the sites which have lower positions are optimized better. It's a classic example that shows the importance of Trust level.
There are certain factors that can affect the Trust. You should know about how to use them when working on the site.
Based on the above, we can conclude that the sites with high trust have no need for a variety of keywords and text optimizing. You can write the very same "for people" articles with highly competitive keywords, and be in the top without even promoting your resource, or with minimal investments.
The factors that predetermine trust level
Domain and site Age. Age is counted from the moment of site fist indexation.
Site domain zone. This insignificant parameter also counts. Some domain zones earned a bad reputation (e.g., .info), so ".com" sites will probably have higher trust rate (but not all sites with bad domain areas receive little trust – more important is quality and relevance of the material).
External links. Links to other resources that you put on your site are important, especially for young sites. There are two key points: quality and quantity of outbound links.
It is bad when site has a lot of spam links or ones that lead to poor quality resources. Avoid placing suspicious links.
If your site links to resources with a bad reputation and negative trust level, there is a strong likelihood that the negative reputation and trust will return to you via these links. So, check the quality of sites to which you link.
Note: if there is a strong need to refer to low-quality sites, close correspondent links from SEs by "noindex" and "nofollow" attributes. It is believed that the SEs are loyal to the sites that link to useful thematic resources. In principle, this is true. As long as your site is young, try to limit the number of outgoing links or block them from indexing in order to prevent SEs from suspecting your resource in trading links.
Backlinks. The presence of backlinks is an indicator of a site's popularity. The more backlinks – the higher the popularity. Backlinks can be divided into artificial and natural.
Artificial – bough links from catalogs. The high frequency of occurrence of such links can cause suspicion about their artificial nature. The exceptions are links from the "trust" resources (In particular Google's catalogs, as the high requirements do not allow low-quality and suspicious sites to get there). Generally, trust sites must be close to your topics. SEs with are able to determine which links were purchased.
Natural. The main method of getting natural backlinks is a creation of high-quality and useful material, which would be referred by authoritative resources. The other way is to negotiate with the owners of high-quality sites of similar subjects to place your materials with links to your site. As practice shows, natural links significantly increase the trust of a site.
When choosing a site where your link will be placed, consider site and page age, as well as the number and natural links on a page of a link placement.
Internal linking. If SEs see that the resource owner has made on-page optimization, including internal linking, they're constantly improving its trust rate.
Quality of content. Duplicate pages, non-unique content, short posts and rare posting – – all these lowers site trust rank.
Behavioral factors. The behavior of users on the site indicates to SEs whether to increase its trust. A high bounce rate can lead to a sharp decline in the Trust rank of website.
How to buy links without losing the trust level
Relevance of potential donor. No other links affect the promo of the article except ones from thematic resources. Therefore, pay attention to the theme of the site from which you're going to get links.
Site age. It's not recommended to buy links from resources that are under 12 months, as such sites are still estimating by SEs on the subject of trust and other parameters.
Attendance. If there is no traffic counters, it may indicate that a donor has something to hide.
Check the donor on the presence of bought links. Browse through the pages of the site and check it for the presence of irrelevant links to external resource.
Please if You Copy or Rewrite Any Parts of the Content on Our Website, Make Sure to Include a Link to Our Website as an Original Source of the Content.

Related Posts