13 Steps to Get Top 10 Rankings on Google in 2017

The foremost wish of everyone, an SEO newcomer or SEO expert, who deals with website promotion is to find out how to get to the Top of Google. Fairly often getting high rankings turns out to be a real headache, especially after yet another Google update. Make sure to carefully read this entire guide and follow ALL advice given to secure the top positions in Google. Success will be no accident if you follow EVERY given recommendation.
Among our customers, there are those who have successfully achieved the Top 10 on Google with our recommendations, but still there are some who don't follow our tips and fails in getting Google top rankings. Thus, every month we carefully examine and analyze each factor that influences the success and failure of our customers. We will update this guide every time when there are some fresh details (this is the latest update as of 10 April 2017). We cover the main reasons WHY people fail on their way to the top 10 on Google and explain what exactly you need to do – and how to do it – in order to successfully achieve #1 on Google in 2017 and stay there for many years!
Note: it's essential to follow each of these 13 steps. If you skip any of them,  it may result in a failure to get to Top 10 on Google. Our FREE SEO Expert Tool will select and buy the best DA40-DA100 backlinks for you from our inventory automatically, taking into account some key points. Don't miss the chance to get manually selected backlinks by our SEO specialist for free. Furthermore, apart from buying links you may earn $50 for each referred friend. Now let's get to the tips!
1. Create semantic core – a list of targeted keywords
Start with a keyword research. But don't focus on just a few keywords – you will need to draw up a long list of them and undertake a keyword research. If you want to learn more on how to conduct a keyword research, check out this article. We would also recommend to pay attention to this keyword research tool. It will simplify your keyword search.
2. Find out the cost of keywords for your SEO campaign
If your website structure is a mess – there's no way you can rank high on Google. The search engine pays much attention to navigation and user experience, so make sure your structure is balanced and clear. It's also important to link the pages within your website properly.
A clear site structure will boost your site's visibility to search engines and will lead to higher rankings on Google. For more information on creating a proper website structure – read this article.
3. Find out the cost of Top 10 for your keywords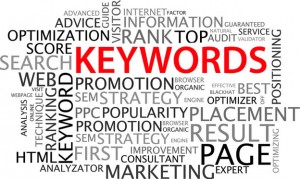 How to outgun your competitors? First of all, you need to understand your competitors' tactics and therefore select your methods for an efficient SEO campaign. Our Free SEO Cost Calculator Tool allows you to find out the quantity of links quantity you need for your SEO and how much it will cost to outrank your competitors. Thus, you may reveal the most suitable and appropriate keywords you need to get to Google's top 10 fast.
Google Analytics will index every single page of your website. Herewith, landing pages with appropriate keywords tend to be the best traffic generators. As a result, they will bring prominent traffic and high figures in your website rankings.
This step is vital since it allows you to choose the right niche and proper keywords you can afford and succeed with them. For example, you want to target a keyword "link building", but after doing some research, you get to know it is extremely competitive. So, you want to switch to a less competitive keyword, say "link building service in the USA". This research saves you thousands of dollars because the difference in price for different keywords can be as huge as $10,000 for one keyword and only $100 for another long-tail keyword. So, find out the exact information on cost and quantity of backlinks you need to outrank your competitors with our Free SEO Cost Calculator. It helps to boost Google ranking with reasonable expenses. Learn more about the right keywords in the article 7 Rules for Selecting The Best Keywords.
4. Prepare a detailed link building plan
Having a precise plan is half the battle. If you do something without an exact plan, it may bring you the unexpected results. The more quality backlinks your site has, the higher rankings in Google it receives. Having a vast experience in helping business owners to get to Top 10 on Google, we have developed a free and powerful tool that will provide you with a link building plan. Besides, it will indicate keywords and budget you need to outplay your competitors. Our backlinks analyzing tool operates under the latest Google ranking rules. Besides, you will know for sure the type and quantity of backlinks you need to buy for your smooth SEO campaign.  If you want to get an extended analysis, we recommend you to use our SEO Services.
The very first thing in your link building campaign is getting backlinks. But the trick is that your backlinks profile should look natural to Google. Do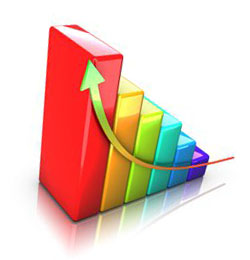 n't even try to make your site successful overnight! Be consistent and steady. Our Free SEO Cost Calculator makes your SEO mundane tasks easier by recommending the appropriate link building speed for your website.
The most important thing is buying / getting your backlinks gradually. If you buy too many backlinks at once, Google may disregard them. To make sure your link building activities look natural, use our Automatic Link Building Scheduler or SEO Expert.
To provide a solid foundation for your website, start your link building campaign with backlinks with low SB Ranks (SB Rank 1-SB Rank 4). And only within 1-2 months, you may acquire backlinks with higher SB Ranks. To avoid pitfalls in your link building campaign, use our Free SEO Cost Calculator.
5. Get backlinks with diverse, unique anchor texts & different keywords
Knowing Natural Anchor Text Distribution Formula is beneficial if you are or going to become an SEO expert. If you do not need in-depth knowledge but just high rankings in Google SERPs, check out these 5 simple rules based on Natural Anchor Text Distribution Formula:
Always get links for different anchor texts

. For instance, if your keyword is "how to get higher rankings" and you aim at US market, then your anchor texts may look like:
how to get higher rankings in the USA

higher rankings in the USA

rankings improve in Australia, Canada

receive higher rankings

efficient backlinks for higher rankings,

etc.
About 45% of your anchors should contain your website URL or even consist of merely your URL

.
www.LinksManagement.com provides high quality link building

www.LinksManagement.com

http://www.LinksManagement.com

get quality links using http://www.LinksManagement.com
About 30% of your anchors should consist of a brand name or domain name of your website

.
LinksManagement provides high-quality link building

LinksManagement specialize in link building

link building service at LinksManagement.com

quality link building – LinksManagement.com
To make your website promotion more natural, always use multiple diverse keywords in every link building campaign.

Make use of synonyms and close words:
getting backlinks

buying backlinks

quality backlinks for SEO

improved ranking via backlinks
Approximately 14% of your anchors should be generic for better ranking in Google.

Generic anchor texts contain common call-to-action phrases. See below a short list of generic words:
see here

click here now

learn this here

try it
These practical tips will improve your Google ranking without any risk of falling under penalties. If you have any further questions, learn more about how to choose the best anchor texts here.
NEW

6. Use synergic effect of Google's Penguin Algorithm

Since Penguin became an integral part of Google's algorithm, SEO strategies have changed. Currently, it is important to focus on a broad range of measures which all together bring impressive results. That is synergic effect in practice. Let us explain how it works.

Our recent SEO research showed that the promgirl.com website got to the Top 10 of Google for more than 30,000 keywords (according to SEMRush) and got more than 2,500,000 visitors a month with only 2,300 referring domains. If you divide 30,000 keywords by 2,300 domains, you'll see that only 1 backlink gives Top 10 positions for 13 keywords at once for promgirl.com.

Another our customer obtained good results as well. It appears in the Top 20 of Google SERPs for more than 300 keywords (according to SEMRush) with more than 2,000 visitors every month and only 200 referring domains. Dividing 300 keywords by 200 links shows that 1 backlink gives Top 20 positions for 2 keywords at once for lasitlaser.com.

Seems like a miracle? It has a simple explanation – synergic effect of Google's Penguin Algorithm. Websites from both examples have used a full range of measures for their better rankings and natural backlinks profile. Please note that you can benefit from synergic effect only if these actions will be combined:
Make use of

Natural Anchor Text Distribution Formula

.

Increase the quantity of referring domains (

permanent links

do a great job in this case).

Follow other rules indicated herein to make your SEO campaign natural and effective.
7. Surround your links with content
It is a good idea to have keyword-centric content within your links, because in such a way they seem more natural to Google. Whereas any other methods of increasing Google ranking may look thin. Keep in mind that targeted keywords in your content play a significant role and bring additional link juice to your existing backlinks.
When you purchase links at http://cp.LinksManagement.com, you may indicate additional content before and after the link. In total, your link will be surrounded by 500 characters of unique and appropriate content. Thereby, links acquired at LinksManagement look natural to Google and other search engines, improving your website rankings.

8. Obtain backlinks from pages with different SB Ranks
As you know, PageRank is no longer available. So, ScanBacklinks has elaborated its metric to understand the value of any web page better. This metric is called SB Rank, and it considers not only PA/DA metrics, but other metrics as well. For this reason, we use SB Rank, because it gives us more reasonable information about any website. Here you can find more info on SB Rank and its advantages.
Google likes diversity, so you have to avoid using just links with high SB Rank, as well as just links with low SB Rank. Make sure that your backlinks come from pages with diverse ranks. Such a strategy will prove Google that you got those backlinks in a natural way.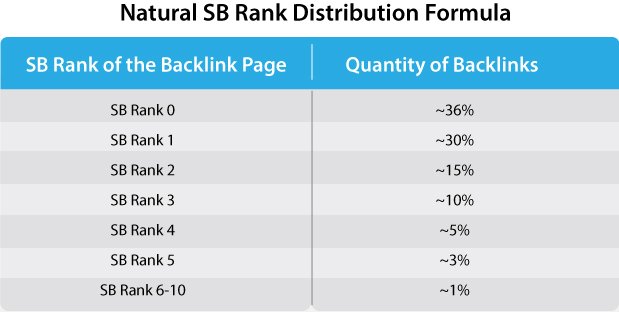 If your current backlink profile does not meet these requirements, just add appropriate backlinks to make your website look natural to Google.
It is important to note that your backlinks should come from relevant pages. There is no point in buying expensive backlinks if they are irrelevant to your niche. Google will not appreciate that. Our SEO Expert Tool will select the most relevant backlinks for you. Moreover, contact us if you want to get manually selected backlinks.
9. 50% of backlinks should point to the inner pages of your website
Make sure that about 30-50% of backlinks are pointing to the homepage, 70-50% – to other pages of your website. It is especially true for content-heavy sites. It has been proved that sites with backlinks pointing to all pages of their website, including inner pages, have much better rankings on Google than those with backlinks pointing only to their homepages.
If  about 70-50% of your backlinks point to your inner pages, it seems more natural to Google and thus resulting in higher rankings. Here are some accurate records of our clients who have a large percentage of backlinks pointing to their sub pages: btcmanager.com has about 80% of such links, khojdeal.com – 70%, cryptoledge.com – around 70%. As a result, Google deemed these websites natural and boosted their positions.
Our research proved that websites with a high percentage of backlinks pointing to their homepages and very little percentage of backlinks pointing to their subpages had much worse rankings, than their competitors with less backlinks but more natural backlink profiles. To learn SEO better, you may want to download these free PDF SEO reports.
10. On-page optimization is a solution for high rankings
Current-day Google has nothing to do with former Google. There is no point in believing that off-page optimization (i.e. backlinks) will be enough to find a solution for an issue on how to get to the top of Google. Without a refined SEO strategy, even a thousand of backlinks will make no difference to your rankings. You should have unique and relevant content on your website. Here is a quick checklist for on-page optimization:
Only relevant and targeted keywords. Once you've identified your keywords, you have to be sure that your content is properly optimized for them. After that, include those keywords on your website. But keep in mind the importance of every keyword placement. So as some pages are much better for on-page optimization.  Here's a list of some of the most important points for optimization according to the chosen keywords:
Titles

. Title tags are used to describe content of a given page to search engines and users.

Meta descriptions

are short texts in HTML of a web page with its content description. It makes sense to indicate keywords in the meta description.

Heading tags & Content

. Google improves SERP position of your site if there are appropriate keywords in content. Pay special attention to the

keywords

inside Heading tags.

URLs

. URL is one of the most crucial elements in selecting your site among many others.

Images Titles & Alt Text

. Both alt text and titles are attributes that can be added to an image tag in HTML. Search engines take into account the attributes for page ranking.
Create at least 60 pages with unique content (each page should consist of at least 500 words). The more content, the better. Highly informative content that is useful for people improves Google rankings. It is also essential to update content as often as possible. Optimize your content for simple updating.
Avoid all the duplicated content or use a robots.txt file to close it from indexing. It's a must! After the Penguin 4.0 update, a road to Google Top 10 is closed for such sites. So, pay careful attention to the content quality because this factor is becoming more and more crucial. This free content duplicate checker tool or Copyscape will assist you in finding and deleting the duplicated content.
If you are hell-bent on increasing Google ranking of your website, note that there is one more vital thing to do – create a sitemap. A great variety of sitemap generators offers you easy and quick solutions which you can upload to Google.
To get the most out of your investments, start with the pages that bring you a lot of traffic. Then, as you create more pages in future, be sure to optimize them as you go. To gain a better understanding of smart on-page optimization, read this ultimate On-Page SEO Guide.
11. Avoid these 5 tricky SEO mistakes
The main reason why many people lay off their link building campaign is because they don't get a quick result. There are several reasons for that:
The number of purchased/built backlinks is

not enough

to be in Top 10 rankings on Google. With the help of our

Free SEO Cost Calculator

you can reveal the proper number of backlinks you need to get in Top 10. Besides, it will figure out WHICH EXACTLY links you need for successful performance of your website. If you want to outgun your competitors and spend money wisely, you should know how many backlinks you need. Below you find find out more about your link building strategy.

If you cancelled you purchased links within 1 month after their placement, or a publisher deleted any links within 3 months. That means you just muddled away your money because

Google ignores links younger than 3 months

.

Perhaps, you

over-optimized your backlinks profile with exact anchor text match

. Remember that too much of a good thing is good for nothing. So check your website by

Free SEO Cost Calculator

to find out a sense of moderation.

Consider your presence in social media. It is great when people can share info on your website. So, adding "Share" buttons on your website would be helpful. Besides, do not forget that accounts in social media give you free links from reputable resources to your website along with boosted traffic.

As you may know, Google is as cunning as a fox. So if your rankings began dancing after the recent organic or purchased link building campaign, keep calm and go on your link building. That is a tricky algorithm from Google (

which is proven by their own patent 8,244,722

). Our clients, SEOmoz experts, and other SEO resources noticed this catch too. Just stick to your carefully planned link building strategy, and eventually, the situation will settle down.

Here we explain why your site rankings may drop

.
12. Keep it up until the link building plan accomplishment
One of the most common SEO mistakes why people stop their link building campaign, is that they do not see any visible feedback soon.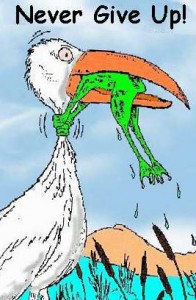 Bear in mind that SEO does not produce results overnight. Arm yourself with patience and wait for at least 3-6 months, better even 12 months, to obtain positive results and get your investments back.
Follow your link building strategy until it's completed. And in several months you will enjoy the fruits of your labor.
Bear in mind that quite often rankings of your website may bounce up and down until you get to the Top 10 of Google. Check out 11 Most Costly SEO Mistakes 99% of People Make to avoid possible hurdles.
So keep your link building plan until you achieve the #1 on Google and also make sure to download this report with 11 Most Costly SEO Mistakes 99% of People Make.
Instead of traffic increase, you should expect

rankings improvement

from your link building campaign. That is because only the first three Google positions get significant traffic

.

Check this out in Google Traffic Distribution stats

.

The best option is to

automatically track

any ranking changes on your website throughout first 100-200 search results. It is useless to do it

manually

within first 10-50 search results.

Find out here why does it happen

.

Follow your link building strategy until the end. Be patient, and after a while, you will spot rewarding results. Read the article about

Top 101 SEO mistakes

people tend to make their way to Google Top 10.

Ensure that your SEO campaign looks natural to Google. This includes:
A speed of your link building. Keep a moderate speed when acquiring new backlinks. If you are not sure of the appropiate speed for your link building campaign, use SEO Expert Tool to reveal it.
A number of backlinks you get does matter too. There is no need to obtain hundreds of backlinks when you need just ten, and visa versa, sometimes you are lacking many backlinks so you should carefully plan your further activities to get them. SEO Cost Calculator will indicate the exact number of backlinks you ought to get.
Backlinks quality. Avoid getting only high-quality links or only low quality – find the balance with the help of FREE SEO Expert Tool.

Dofollow/nofollow links. 

Anchor texts distribution is such a thing many people often ignore or do wrong. Still, unnatural anchors distribution may become the main reason for rankings and traffic drop.

About 20% of backlinks should come from irrelevant resources. In this way, it will look more natural than a backlink profile with ideal 100% appropriate links. 

Site-wide/not site-wide links.
These easy-to-follow steps are appropriate for any website. So use them to the full for your higher rankings and boosted traffic! Do not forget to share your stories about getting on Google Top 10 in your comments below, or if you have any problems with achieving the Top 10, ask us your questions below and we'll be happy to help. We would highly appreciate if you like and share this guide with your friends and colleagues! Thank you for your time and shares 🙂
Please if You Copy or Rewrite Any Parts of the Content on Our Website, Make Sure to Include a Link to Our Website as an Original Source of the Content.

Related Posts