How to Become an SEO Expert: The Definitive Guide
How to become a search engine optimization expert? The question is popular both among beginners who understand the value of online marketing and professionals of the niche. Many of the latter are now changing their focus towards SEO as thousands of businesses are rushing to transition online.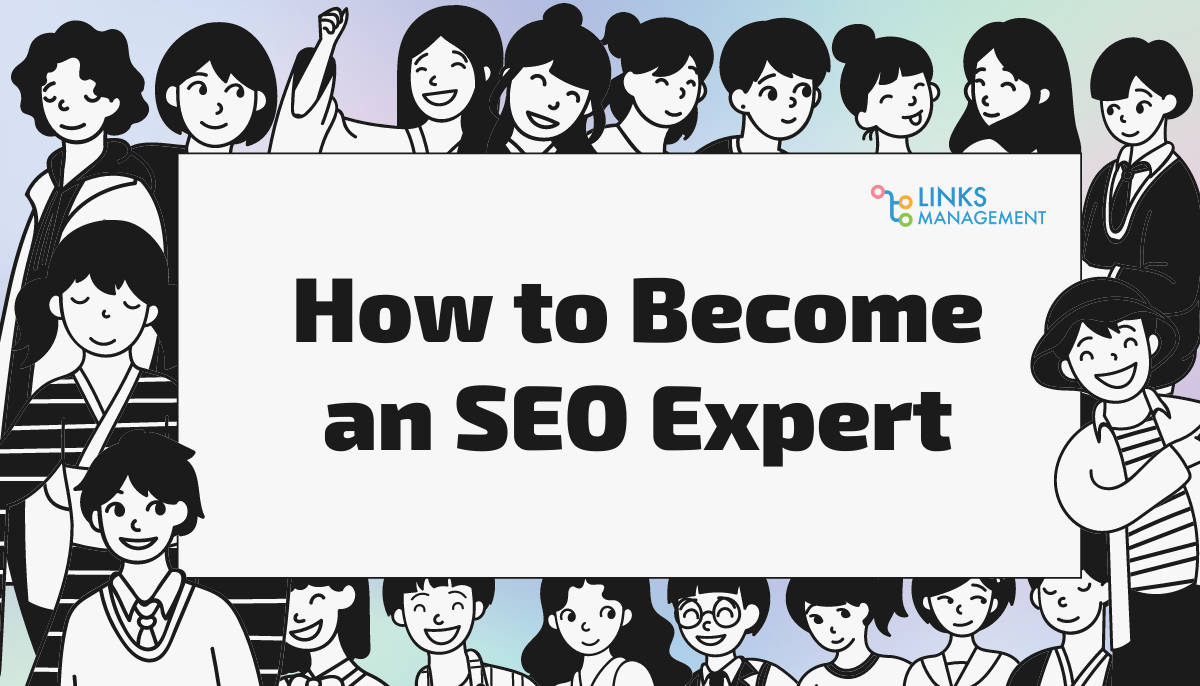 The path to becoming an SEO expert is so wide and long that it's easy to get confused with lengthy guides containing 20+ steps. But don't get discouraged; this occupation is in high demand, so the learning process and practice are worth it. 
Why? Because over ⅓ of American small businesses don't have a website yet. And they will build them in the near future. The world isn't coming back to physical retail as it was before the global shift due to the pandemic. And you need to be there to optimize those websites.
So, to make it easier for you, we've gathered all the necessary information in only 5 steps:
Learning about your future career as an SEO specialist
Learning the basic SEO-connected processes
Learning about the most important SEO aspects
Learning about digital tools that will ease the SEO process
Practice, practice, practice
Simplicity is the key to maintaining motivation and interest in beginners. We'll go gradually because we were once newcomers as well and know that information should be layered little by little.
After finishing this guide, you will not only know what to do to become an SEO professional but get all the basic information on optimization, marketing, tools, and more!
Before we start, check out the new article by our pros and get to know How to Find Low-Competition Keywords for SEO.
Step 1: Learning About Your Future Career as an SEO Specialist
Before asking "How to become SEO expert?", ask "What is an SEO specialist?"
Who Is an SEO Expert?
This is a person who optimizes pages for the best performance on search engines, which means getting a higher ranking. They know what tactics to use to get more traffic to the website, targeted traffic interested in the business that hires that SEO consultant.
What Are the Ways to Become an SEO Expert?
You can use one or more of the following 5 ways:
Take a 4-year education program at a college.
Search "SEO college programs" or find answers on Quora to get a list of colleges and universities offering a degree). Thus, you'll become an officially certified expert.
Create your own website and learn by optimizing it. Many people want to be self-taught specialists since they can control their education and put it to practice right away. Sooner or later, you will get your source to high rankings and start monetizing it;
Choose SEO courses online. How to get SEO certified without a commitment to a 4-year degree? Choose official courses that offer certifications. SEMrush offers a list of the best courses to consider
Over 64% of marketers are trying hard to learn more about digital marketing and SEO in the latest years. It's high time!
What Skills Do I Need to Become an SEO Expert?
There are core and additional skills. A decent specialist should know everything about SEO and a little bit about digital marketing, HTML, visual content creation, etc.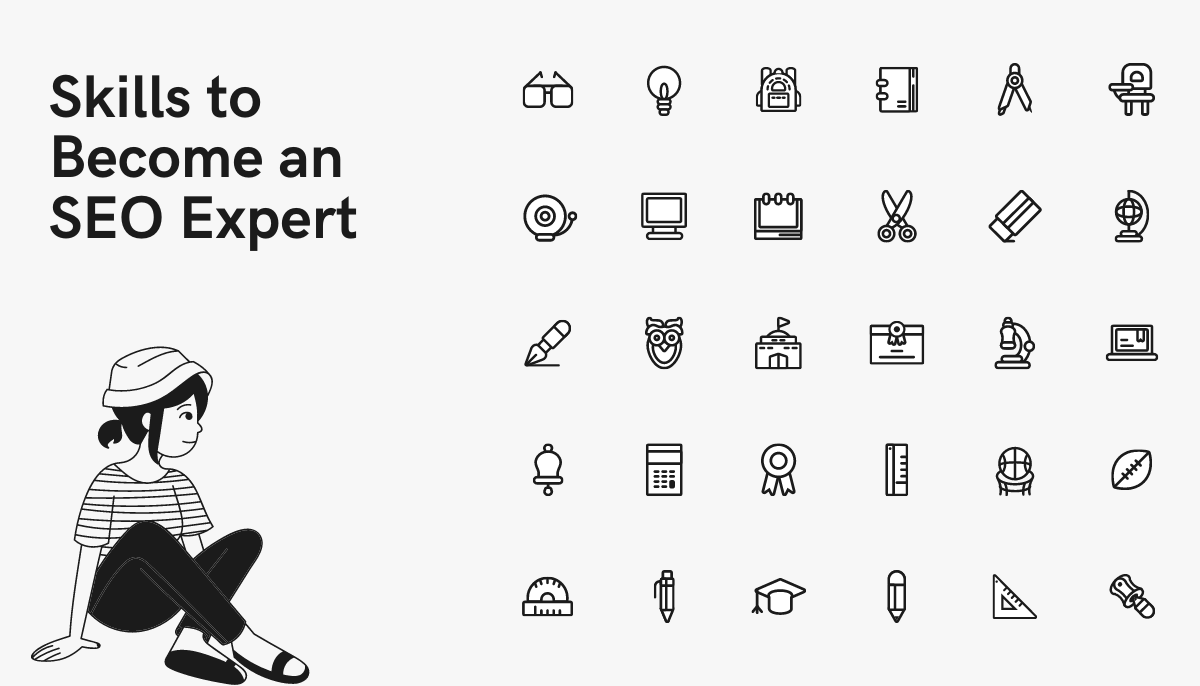 Here's an estimated list of skills:
Analyzing a large volume of keywords to choose the most suitable ones for a certain website or page;
Placing keywords to the best locations on the page, both in the code and content;
Basic HTML knowledge (it's pretty easy due to a large number of guides online);
High level of copywriting skills, including text formatting, using subheadings and lists logically, etc.;
Skills in creating and analyzing visuals like images, infographics, videos, etc.;
Proficiency in link-building;
Ability to catch new trends in SEO and changes in search engine algorithms;
Analysis skills
Don't let the list intimidate you. We'll cover most of them in this guide. And if something isn't clear, you know Google knows everything! The range of courses, SEO class online schools and basic programming guides are there to help.
Step 2: Learning the Basic SEO-Connected Processes
The first thing to learn is how search engines work since they will be your main focus.
How Do Search Engines Work?
Here's an easy overview:
SEs have 'spiders' that 'crawl' the Web (we love the consistency of terms here!);
They go to every page and read its code;
The page is indexed by the search engine with an understanding of its focus keywords and purpose.
So, when you're looking for something, Google:
Analyzes your query;
Looks for pages with similar keywords in its directory;
Shows you what it has in its index for your question. 
That's why the results are taking less than a second to load.
Overall, Google has over 130 trillion pages in its directory.
How Comes I See Some Pages Higher or Lower in the Ranking?
Google has over 200 ranking factors. When you become a pro, it's wise to get familiar with all of them. But the good news is that you don't need to know all of them at first.
The even better news is that there are 3 most important aspects, and you only need them at this point:
How relevant the page is. Say, you're looking for "courses for beginner SEOs". The engine will look for this exact keyword and similar ones, so it's not going to show you proficient courses where you won't understand most of the words.
How high its authority is. This aspect means how well the engine trusts the page and its content. Backlinks from credible sources help build this respectful relationship.
The quality of the page. There are many factors influencing quality. Traffic interaction with the page and its content, the structure of the text, visuals, domain authority, and many more things are determining how good the source is.
Why Is HTML in the Picture?
While the way SEs rank and show pages may seem human-like (very fast human), they don't see websites as we do. Remember, we told you that the spiders crawl the code of the page? That's what we're talking about now.
When analyzing and troubleshooting technical SEO, you need basic knowledge of HTML, which builds the carcass of every Internet page.
Step 3: Learning About the Most Important SEO Aspects
After mastering the following, you'll be able to make the first steps yourself. There are 5 main aspects of SEO that influence your strategies and tactics wildly.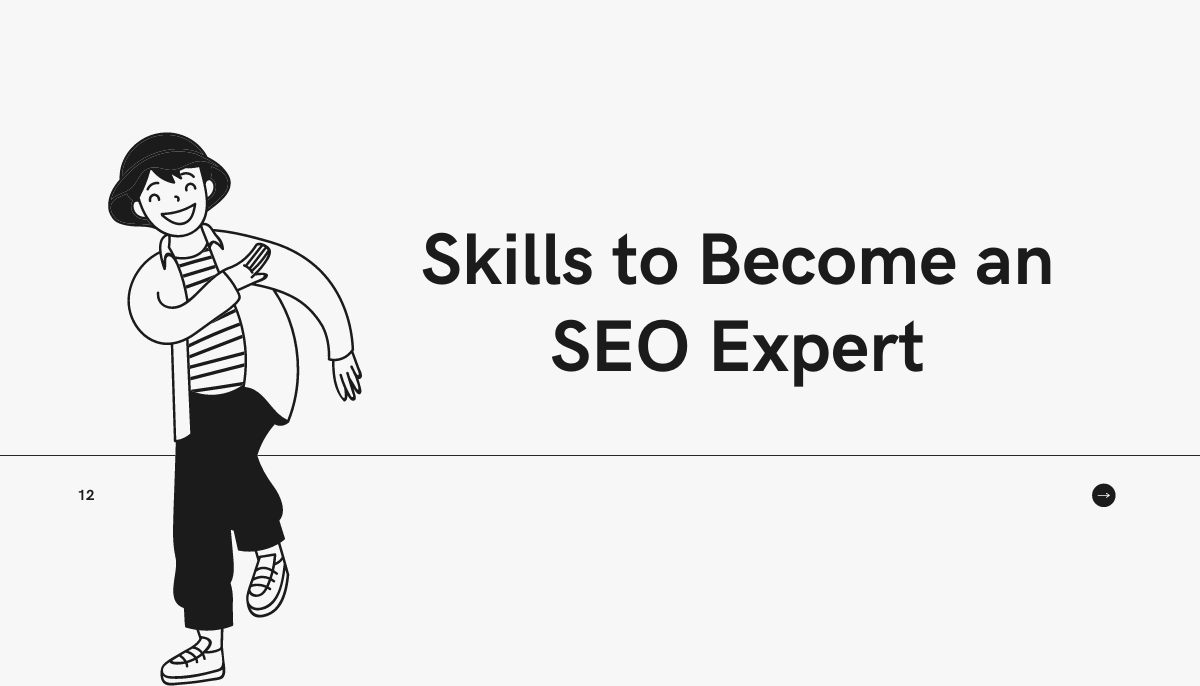 1. Keyword Analysis and Choice
You've already figured that a lot of SEO is focused on keywords. The right phrases are crucial for the success of optimization. It's the first, initial step you have to make on the project.
Choosing a proper list will:
Find a niche for the website;
Place it high in this niche;
Avoid or beat the competition.
A poor choice and analysis will make the site go down in the ranking so far, you won't see it even on the first 5 pages. And you should strive to bring your pages to the first SERP.
2. Content Optimization
Now, you need to insert those keywords on the page. When SEO was easier, people would write pieces filled with keywords and not value. The pages would skyrocket in rankings, but you realize how 'well' users perceived them.
Search engines' major purpose is to help people find the exact answer to their questions. So now, the location of the phrases matters, as well as the overall quality of the content.
3. Content Marketing
Promoting pieces of content is an essential step to rank them higher. Users should look for this particular page, love the pieces posted there, interact with them. So, a part of your SEO training must include marketing.
Building a marketing strategy should go alongside optimization.
4. Tech SEO
Remember we've talked about technical SEO? It's very important for any website, from a small business page to an enterprise like Amazon with millions of product pages.
Good news? It's neglected by many experts nowadays, which gives you an advantage if you master it.
5. Link Building
You want to build authority for the site you're optimizing. And it's impossible without high-quality backlinks from credible sources. Link-building is a vast niche with tons of knowledge. You need to:
Negotiate;
Look for websites to post links on;
Analyze their ratings and reliability;
Have digital services that help you build links by your side.
Step 4: Learning About Digital Tools That Ease the SEO Process
Digital tools are a must-have for every SEO specialist. And you should start playing with them early on.
The two most important tools are:
Google Analytics.The best way to cater to Google search is using their own tools. This one offers an opportunity to keep track of your content in terms of user interactions. Analyze it, promote the best pieces to appear on the first SERP and 'People Also Ask'. The instrument is about measurements and analysis.
Google Search Console. Submit your sitemap for indexing or verify using Google Search Console, and you'll have data on your pages' indexation processes, how they are shown in SERPs, etc. It's more about optimizing.
Every expert in optimization needs to master these two.
But here are some additional, very honorable mentions:
Moz/Moz Pro.Moz Pro is magically always correct with its data although the algorithms are changing every month if not every day. Website crawling, keyword recommendations, your website's performance, and much more can be viewed and analyzed using the software.
Ahrefs.Ahrefs offers tools for website analysis according to all important SEO metrics. They will show gaps you need to improve to get a higher ranking. You can also use the service to analyze competitors, which is a large part of research (and a very important one). Look for competitors' backlinks, analyze the most popular content in your industry, and see the parts of your source that get the most attention.
SEMrush.SEMrush provides top-notch instruments for marketing. See the chances for higher rankings, analyze your current ones, compare the performance of your pages on competitors' ones. You can compare domains, keywords, tactics, and much more. The SEO Checker will give you an analysis of your site performance and tips to improve it.
Step 5: Practice, Practice, Practice
You've gained knowledge, attended courses, learned marketing, got familiar with the most important optimization and analysis tools. Now, it's time to practice. And here are the 3 main ways to do that:
Create your own website. If you haven't already, create your site and practice on it. This is the best way to try, fail, and try again. As a result, you'll learn about the intricacies of SEO, search engine fluctuations, and how to bring a project from 0 to 100.
Get a job at a marketing or SEO agency. Apply for a job where you can practice. If the employer offers training, it's even better. Show results, go up the career ladder, gather a powerful portfolio of projects you're allowed to mention. At this point, you're already an SEO specialist.
Get clients. Create a portfolio with all the skills you have and the courses you've finished. Create profiles on job-seeking platforms, write a compelling resume. Start with small client projects where you need to analyze and fix. Then, go on to build website authority from the start. Open your firm or register as a freelancer and build your own reliability.
It's recommended to do these in the order presented above. Taking clients or applying for a position at a company without practice may be too difficult. But as you succeed with your own page and present it as a case, businesses will embrace you and your skills.
When to Start and How Long Does the SEO Education Take?
When to start learning SEO?
Now is the best time! You've already learned a bunch from this guide, why not continue right away? 2021 is the year more and more businesses are transitioning online. All of them want to reach those high rankings on Google. And you need to be there when they ask for help.
How long does SEO specialist training take?
It depends on:
Your initial level;
The path you take to acquire the knowledge;
How soon you start to practice;
How easy it is for you to perceive new information.
There's no definitive answer. Besides, even SEO geniuses are learning constantly due to the rapid change in search engine algorithms and trends of the industry. You'll be learning all the time, so don't worry about the end result. Some people call themselves experts with basic, shallow knowledge, while others can't put a label on them until they learn and try everything.
Don't care about those labels. Learn, put knowledge to practice, see results, analyze them, improve! It's an exciting journey, and we hope you are inspired enough to embark on it!
Boost My Content
free
SEO Cost Calculator Tool
Enter URL & See What We Can Do Submit the form to get a detailed report, based on the comprehensive seo analysis.