How to Optimize the SaaS Website: Ultimate Guide
The optimization is key to advancing forward. By finding new ways on how to make a website better, you unavoidably will improve the conversion rate and overall traffic. With so many methods and tools available, it has become much easier to detect an issue or find something missing.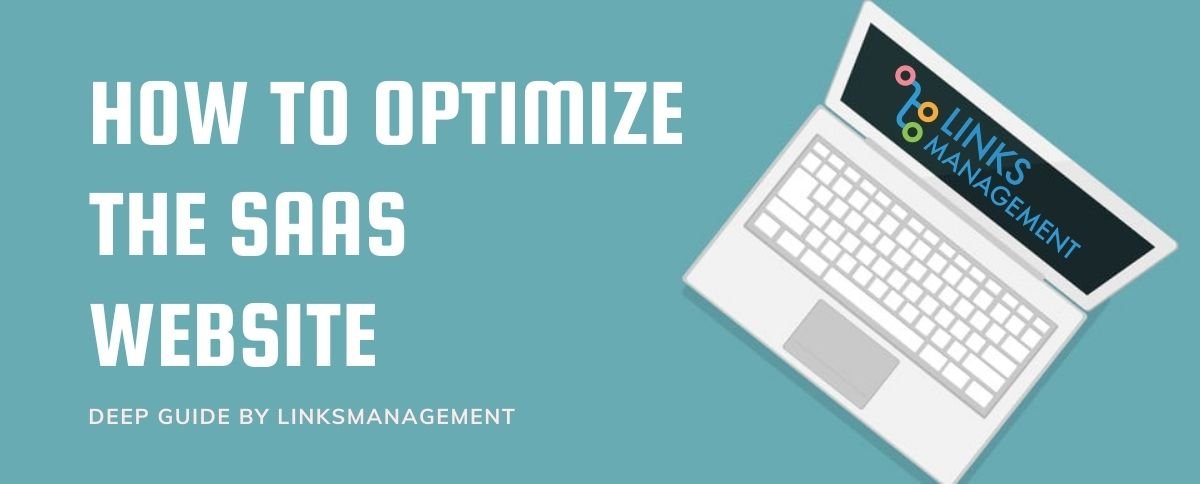 The question then lies in what strategies can you implement, either in the onset or in the midst, to facilitate that growth? The answer is almost always SEO. You start with it, and you keep optimizing and improving it along the way. No matter what's your end goal, omitting SEO equates to skipping school after kindergarten altogether.
So, what makes SEO a vital gear in the machinery of business success? Let's start by stating the main goals and tenets of SEO. First of all, SEO stands for Search Engine Optimization. This name gives us clues on what we might glean from it. 
Since most of the search-and-find on the internet happens through search engines (mainly Google), optimizing your website to have better visibility on the SERP (Search Engine Results Page) is crucial. Because at least the initial traffic will most certainly come from the search alone, and people will have a much easier time actually stumbling upon your website. Thus, rating improvement is its primary task.
The importance of SEO is indiscriminate. No matter what niche, software, or business idea you are pursuing, everything in the end ties to how many people will visit and see your product or blog. Eventually, what dictates your success is not so much a product as an ability to make that product visible.
The abbreviation SEO doesn't do it justice to explain the width of methods and strategies that go into it. It is an overarching topic that cannot be easily reduced to one. Instead, it includes various ways on how you can potentially soar to the top of Google ranks, playing by Google's rules.
SEO is very malleable and can be fitted to maximize a specific niche or product you have in mind. We will primarily look at SEO today through the lens of SaaS. What strategies are viable, and how to optimize a website by properly integrating them into your own business?
Target Audience
Before going headlong into the lion's den, we will need to lay the groundwork. Understanding the audience's needs is crucial in finding a solution. When you have found the solution, it means that you are halfway there. The other half is building upon this foundation.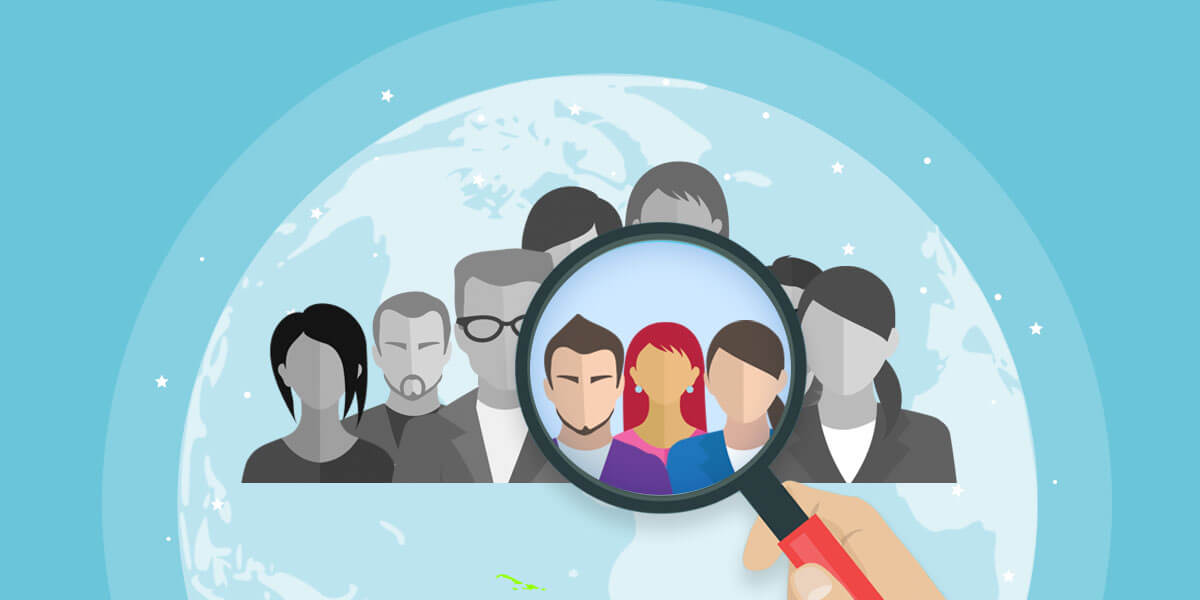 It would be best if you realized who it is you are targeting. Will it be reasonable to use this highly technical lingua for an audience that mainly consists of non-specialists? Does this content resonate with my audience? It goes back even to the web design choices and UI. 
It is always better to sort out these steps preliminary, rather than realize the wrong in the core and reshuffle everything from the ground up because of the one oversight. After you have established the basics of what your future customers will be interested in, you can then proceed to tailor the content to their whims. In this way, the bounce rate will dwindle, and the conversion rate will rise, which is what we are after.
Media Content
In the age of services like YouTube and Instagram, it is blatantly evident that people became more susceptible to video content and are dismissive of a wall of static texts. People tend to find themselves much more engaged in the website if there is a video material or, at the very least, a visual representation of the thing written. 
Oftentimes, most people will not be avidly perusing the entirety of the text but rather quickly gloss over the main keywords or check out a 2-minute video. Ideally, you should be able to satisfy both camps of people and include both a short video of a product or service and a concise textual supplementation. 
This will help you reach out and grab the attention of a visitor who happens to stumble upon your website. The value of which is hard to underestimate. Once a person is interested in what you have, it boosts the chance of making a purchase tenfold, making visual cues a paramount aspect of successful marketing.
Another great thing about including video on your page is its impact on the time people on average spend on your website. This is one of the factors that Google tallies in the search algorithm. 
Don't Underestimate Site Search
UI/UX is one of those constituents that might be pretty elusive and hard to get a good grip on. There is no ideal way to capture the essence of UX or UI. However, what we can go off of is thorough research from our friends. 
Probably one of the most surprising things is the value of the search bar. Who would have thought that simply plastering search function on your website can contribute to such an extent? The extent we are talking about here is 200% more likely conversion.
This is huge considering how low-effort of a task it is. What's the reason behind such a vast yield? The most probable explanation is that people are unwilling to map out all of the website's content manually. Instead, they prefer to get straight to the point of their interest. 
Imagine a website with a sub-par UI and doesn't have an internal search function on top of that. In most cases, it will discourage a visitor from ever revisiting it.
A search is also an excellent tool for compiling useful data on what your users tend to search for. And if the item they are looking for the most is missing, you can quickly fill that gap. This again will help you to understand the audience and their expectations better. While also handing you out ideas about the content.
Optimizing Load Speed
It's annoying to wait for a page to load; all the waiting makes you uncomfortable, and you starting to feel like you are wasting time. Most of the people browsing the internet have similar standards, and they are not going to be waiting for your snail-page to load for more than 6 seconds on average. 
On top of that, Google factors in the load speed of a page directly influence your ranking. Therefore if your website is tarrying, most likely, you are losing quite a lot of traffic. You can check out how well your website scores with Google's PageSpeed Insights. 
Lower your website's load means lower bounce rate, meaning more conversion.
You should aim for a minimum of 5 seconds of load time. The best is, however, 3 seconds. So, how do you achieve those numbers? The first thing you need to revise is your media content. If you are using a 4K automatically playing video on your main page, most likely, it is the factor of your website slowing down. The same goes for images that are high definition and weighty. You will need to either find a lower resolution image/video or use compression to free up some space to amend this.
Therefore the key point here is to be aware of how much clutter you furnish your website with. Overburdening a website is nor not a great idea design-wise, nor is it conducive to responsiveness. You can also analyze other issues present with the same PageSpeed tool.
Pricing Page
For SaaS companies pricing pages are one of the most crucial things to get right. You don't want your clients to be put off on the final lap. When looking at a price page, a customer shouldn't feel coerced. Instead, it should be as brief and informative as possible, maintaining a clean and minimalistic look. 
Prices should be the most prominent text on the page. If there are tiers to your service/product, ensure that all of the features are listed. The pricing page should also be SEO optimized for people searching with "*product name* price," a straight link to the page. 
Conclusion
The success of a SaaS website lies in a myriad of factors. Detecting issues and inconsistencies is, therefore, of the utmost to ensure the cleanest and snappiest experience for visitors. 
It does take a lot of time singling out problems and resolving each. But with the tools available, improving SaaS website ranking should, at the very least, be mitigated. And as we noted in this article, SEO is one of the biggest contributors to the exposure and the overall gain and traffic conversion on a website. 
We explored the most significant denominators of SEO issues that are prone to be overlooked. Moreover, we examined that media content today is an inescapable part of a user's clinginess, and it dramatically decreases the bounce rate.
At the end of the day, there is no other way to get to the top, but through trial and error. Gathering this experience firsthand, working out which strategies pan out and which don't is a matter of actually putting everything into practice. Let this short article be a complementary material for everything that you will pick up on the way to a successful SaaS website!
Please if You Copy or Rewrite Any Parts of the Content on Our Website, Make Sure to Include a Link to Our Website as an Original Source of the Content.
Related Posts