15 Marketing KPIs to Watch Out For: Deep Guide
For the success of a marketing campaign, analysis is essential. You can see its effectiveness by looking at sales, but how are you going to know what triggered the positive change? How are you going to find out where people learn about your business?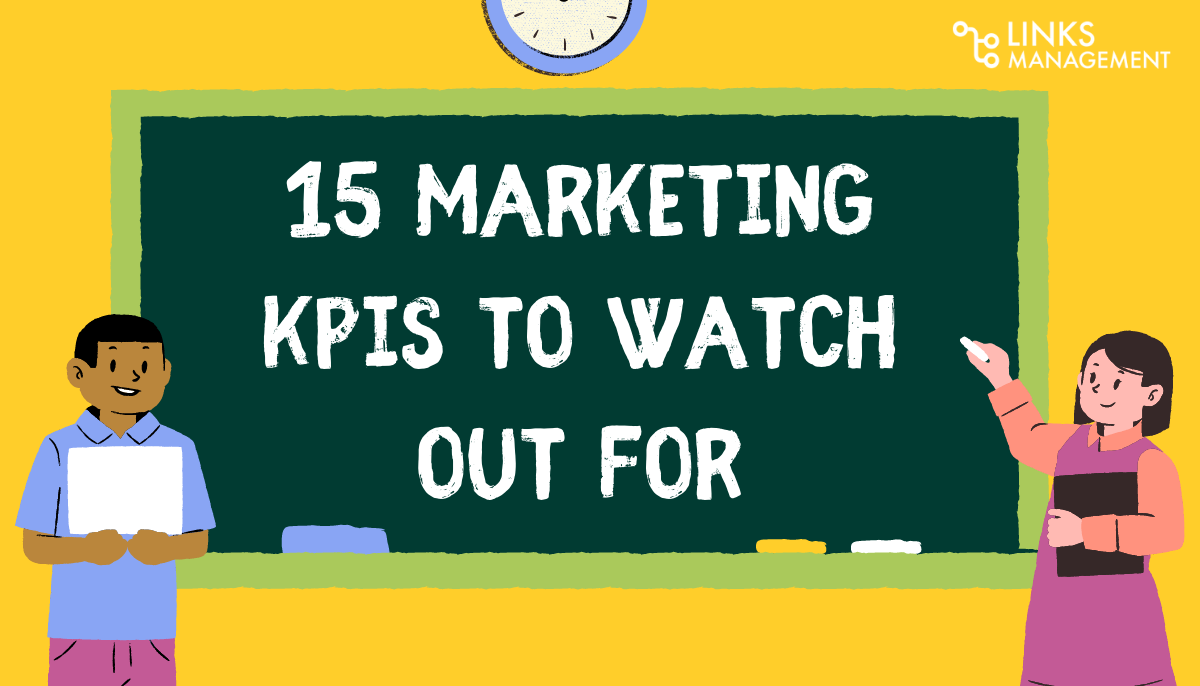 The analysis is an extremely important thing. But what to analyze? There are dozens of metrics modern digital tools can detect. What are the most important KPI marketing points to find out?
We have gathered our TOP-15 KPIs to watch out for!
What Is KPI in Digital Marketing?
A key performance indicator is a metric that shows whether or not you're making progress in a task. Logically, marketing KPI definition is 'an indicator of progress in an ongoing marketing campaign or its results'.
These metrics show whether you're on a way to your main goals. They are important because you can use them as a complex to determine directions where the team needs the most focus and attention. You can calculate budget properly, outline campaigns, etc. thanks to a relatively easy analysis (in case you're using digital tools and services).
Now that we've established what is KPI in marketing, let's see what are the crucial ones to analyze regularly.
#1: Sales Performance Changes
Of course, the most obvious marker that shows your campaign is working is sales growth. A better approach means:
More people visit your website;

More of them convert into leads;

More leads turn into customers;

Your sales increase.
The larger the growth, the more successful your marketing is. Show the results to all the teams working on the promotion to show that their efforts pay off in the best way. 
If the situation isn't very good, it's time for an even more thorough analysis and investigation into the potential causes for stagnation or failure. There may be one small thing that doesn't work properly and halts your progress.
And while you may lose some money in the process, when you find the best strategy, sales will grow with every campaign.
What about Disavow Tool? When & How Should You Disavow Backlinks in 2021? Read more here. 
#2: Digital Marketing Return on Investment
ROI or return on investment shows how high-quality your campaign is. The money you invest in it should come back quite quickly and multiply. Thanks to this KPI, you can calculate the budget for the following campaigns and plan them properly.
Anything connected to finances is a good metric to include in your analysis because it's a good indicator of success.
If you see that the spendings are increasing but you see no return, it's time to delete certain techniques from your list of optimization and marketing campaigns. While fluctuations are OK, you should always aim for growth in ROI.
#3: Leads
The number of leads is a good enough indicator that your campaign is a success or a failure. Every lead is an opportunity for a certain amount of money. Even a minimal order means that your strategies are working and people are getting interested in buying from you.
#4: Leads Quality
Many leads are good for your website, but if sales don't grow as well, their quality might be off. You count people as potential buyers and they seem interested but leave carts, never open emails, and never come again. This may be because of poor targeting, which leads to low-quality traffic. 
People may have expected lower prices, another product specialty, or delivery area. Look into your traffic and analyze where you may have made the wrong decision.
If the ratio of total leads to Marketing Qualified Leads is high enough, there's nothing to worry about. All you have to do now is to try and increase this number even more.
#5: Search Engine Ranking
A lot depends on your search engine ranking. Organic traffic reaches your site through SERPs, and the higher you are there, the better. People are most likely to click on the first link since it's considered to be the closest match to their query.
The more organic traffic, the better, because you don't have to pay for it and it shows that your message is being delivered properly. You can use Semrush tools to calculate this portion of the traffic. It will show you how well the pages perform for their focus keywords.
You can see gaps and fill them, ranking more pages and having more and more people find out about your business. Also, digital tools will help you with recommendations on KW choice, provide info on competitors, etc.
What influences SE ranking:
The choice of key phrases;

The structure of your content;

Images;

Link-building strategies;

Quality of links;

Technical SEO;

Traffic, etc.
If you don't rank as well as expected, look into one of the aforementioned factors for the answer.
#6: Customer Acquisition Spendings
The money you spend on one person while convincing them into purchasing something is called customer acquisition cost. You don't need any special tool to determine this rate, but you need them to find out:
Your total marketing spendings;

The number of customers that have bought from you during the time of your campaign.
Then, divide the cost by the number of people, and there you have your rate. Of course, the lower the cost, the better for your business. This means you've done targeting right, your optimization and link-building are blooming, and your products and services are demanded.
#7: Customer Lifetime Value (Important for ROI)
This is a long-term forecast of how much money will the customer spend on your site. There are one-time buyers and people that are expected to come back. The second group is the foundation of your sales, your financial cushion, even when you'll work on website remodeling, strategy updates, etc. 
These are the times when many potential buyers may leave the site before purchasing something. But people who already know that you offer high-quality products will only wait patiently for the updates and buy from you in the meantime.
#8: Website Traffic
Of course, this is one of the basic marketing KPI dashboard metrics. If you see a traffic drop that is consistent for a week or more, something is wrong. Your backlink profile may have deteriorated, Google may have improved their algorithm so you have to improve your SEO approaches, etc.
If the drop lasts for a day or two, it's fine. There may be fluctuations due to the frequent updates and tests of new AI features by the search engine. No need to panic if you see a slight drop.
If the traffic rate increases along with conversions and sales, your campaign is working like a clock. In case it's growing without the subsequent growth in revenue, your targeting or CTAs may be off.
Check Organic Traffic Insights in Google Search Console for up-to-date reports.
#9: Overall Traffic to Lead Ratio
The traffic to lead ratio shows how well your SEO and targeting are working in terms of spiking up potential buyer curiosity. The CTAs and other methods of conversion encouragement are evaluated according to this metric.
You want as many high-quality conversions as possible. If the number doesn't satisfy you at the moment, along with sales, it's time to work on your strategies overall.
#10: TOP Pages That Draw Traffic
Analyzing the TOP pages that bring the most people organically to your website and think about their similarities. What strategies have you used that allowed you to achieve so much? Leverage them properly to increase user curiosity and get even more traffic and leads.
These pages will help you find out the most effective keywords and other optimization approaches. 
Link to these pages, mention the names of the articles often in other posts to draw other sections of the site to higher rankings. Ideally, you want most of the traffic to come in organically from SERPs where you rank in TOP-3 (but it's always better to be the first option).
When talking about SEO link building, there are many mistakes you can make that will have you rebuild the strategy. We're sharing solutions under every problem description, just to make sure you have a way out of any situation. Click here to read more. 
#11: Link Building Strategies And Portfolio
SEO and link building go hand in hand. With high-quality inbound links, you build authority and credibility, showing both visitors and search engines that you deserve a higher rating.
Regularly check your portfolio to detect and disavow any toxic links. Sometimes competitors can post your links to such sites to rank higher. Some websites get hacked and turn into dumpsters. You never know when and if it happens.
Also, focus on building new reliable and relevant links to your pages. Analyze their performance to see what method works best for your site. Try to detect gaps and fill them in your next campaign. Choose websites that are ranked higher than yours as highlights of your profile. Also, have some DA40+ sites as a solid foundation of credibility among your target audience.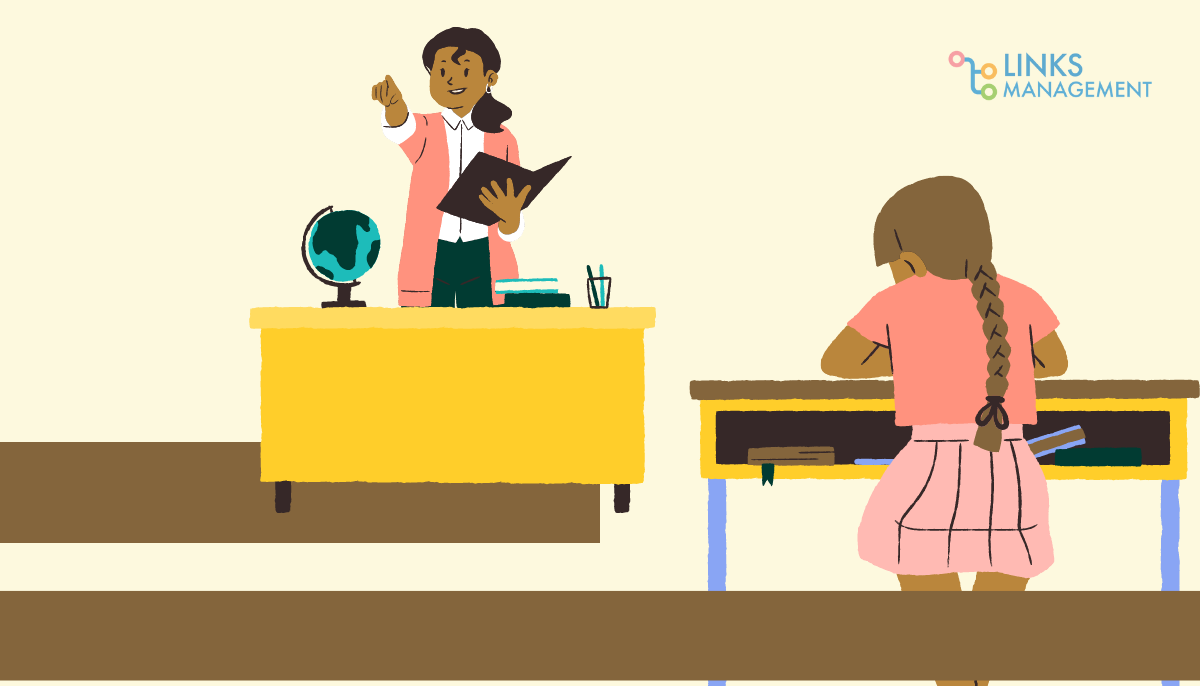 #12: Social Media Outreach
Social media is an important KPI for marketing managers. Nowadays, the most engagement is happening there. Besides, Facebook has a ton of tools that will help you target the right audience, analyze metrics, and improve results, saving money on marketing.
Harness FB, Instagram, LinkedIn, Twitter. Pay attention to TikTok and Pinterest if your niche allows. Use ads there to draw more people to your profile and then to the website. You can share useful information, reply to DMs from your potential clients, build relationships, and bring everyone to the real party – your blog or business page.
Analyze how many people you interact with and how many actually visit the site and convert. If done right, SNS marketing will become one of the best solutions for you.
#13: Mobile Traffic Vs. Mobile Leads/Conversions
All SEO is mobile SEO in 2021. At least half the Internet users access the Net through their smartphones, and you have to be there for them. Check if your site is optimized for smartphones and tablets.
Then, analyze how many users access your site and how many turn into leads or convert. If not many people remain on the site compared to desktop users, you need a serious remodeling. Maybe there's even no 'Buy' button visible due to a glitch, who knows.
Always have fresh numbers to understand in what circumstances people are buying, subscribing, downloading more, etc.
#14: Email Marketing Effectiveness
People that say that email marketing is dead have probably not realized how many subscriptions they have on their emails.
Among billions of addresses, there is at least a thousand that will be interested in what you do. Analyze your strategies routinely, update templates, look at subscribing/unsubscribing rates, how many people have forwarded, how many clicked the links, how many opened letters.
An active email list can bring you much more than hundreds of wandering visitors to the website. You talk to subscribers personally, which makes it easier to pitch new products and services.
#15: Landing Page Traffic and Conversions
Landing pages can drive thousands in traffic to your website. Their actions depend on your goal:
Email list subscription;

File download;

Conversion, etc., and how well you state it in the text.
Always make clear what your CTA and offer are. Don't be vague about what you want from your audience.
After the launch, see how many people have visited the page and how many visited the site afterward and did what you wanted. Results will show you how good the page actually is for your business.
If it's decent, remember the SEO strategies and CTAs you've used. If not, dig deeper into the causes and find out what doesn't work for your TA. It's OK if something doesn't work for a particular business or audience.
Do you know what are Guestographics and How They Can Improve Your SEO? Do not waste time and learn the issue right now! 
Never Neglect Analysis
Those knowledgeable about the real situation with their business performance lead the market. When you know what approaches work and what don't, where your marketing works best, where the leads are of the best quality. All these facts help adjust campaigns and techniques, reaching better numbers with every try.
Make sure you include all of these metrics in your next analysis. Add more if you need. If you see that some non-essential KPIs stay the same for a long time, don't spend your energy on their analysis and perform it less often.
You'll see what you need after half a year of monitoring!
Please if You Copy or Rewrite Any Parts of the Content on Our Website, Make Sure to Include a Link to Our Website as an Original Source of the Content.
Related Posts