How to Make Newsworthy Content to Attract Links
Creating content isn't that difficult, usually. But what about a newsworthy piece? Something that many websites will want to refer to and use the data in their articles. What's the ultimate formula to such an article? Maybe not an article but a video, an infographic. Content is all kinds of stuff we see online that draws our attention to some information. If it's good content, it will be referred to, improving the backlink profile of the initial source and thus elevating it in the Google rating.
All blogs and business websites strive to create pieces that help them get backlinks. More mentions mean more potential traffic. And that means more leads, conversions, and sales!
There's no definite formula, but there are keys that must be in your content (not all of them in one piece though). We will reveal the 10 main ones. Focusing on them as valuable points for your articles, you will get much more attention, backlinks, and visitors.
What Is Newsworthy Content?
What makes something newsworthy?
It's a piece that offers brand-new information at the right time. It's interesting and provides insight into a topic that is relevant for the time and environment of the location it's supposed to cover. This might sound complicated, but we'll review all the newsworthy elements in just a few minutes.
Another kind of content that can be so linkable (backlinkable, we would say) is something that is always relevant. Basic guides, how-tos, etc. get a lot of attention continuously because many sources will link to them to back up their own posts. Combining both in your blog is a good idea, with the third element of general interesting and useful articles.
Quality content is the answer to the question: "How to get backlinks?". Adding elements of urgency or sensation will boost the process. What are those elements? 
The 10 Keys to Newsworthy Content
The following keys don't have to be present in your content as a complex. You can try to combine them, but make sure that the overall look of the information you're about to provide isn't too bulky. 
Combining innovation, new data, people's stories, authorities, etc. won't work for every type of website and every topic. However, make sure to include the essential newsworthy elements such as 1 to 5.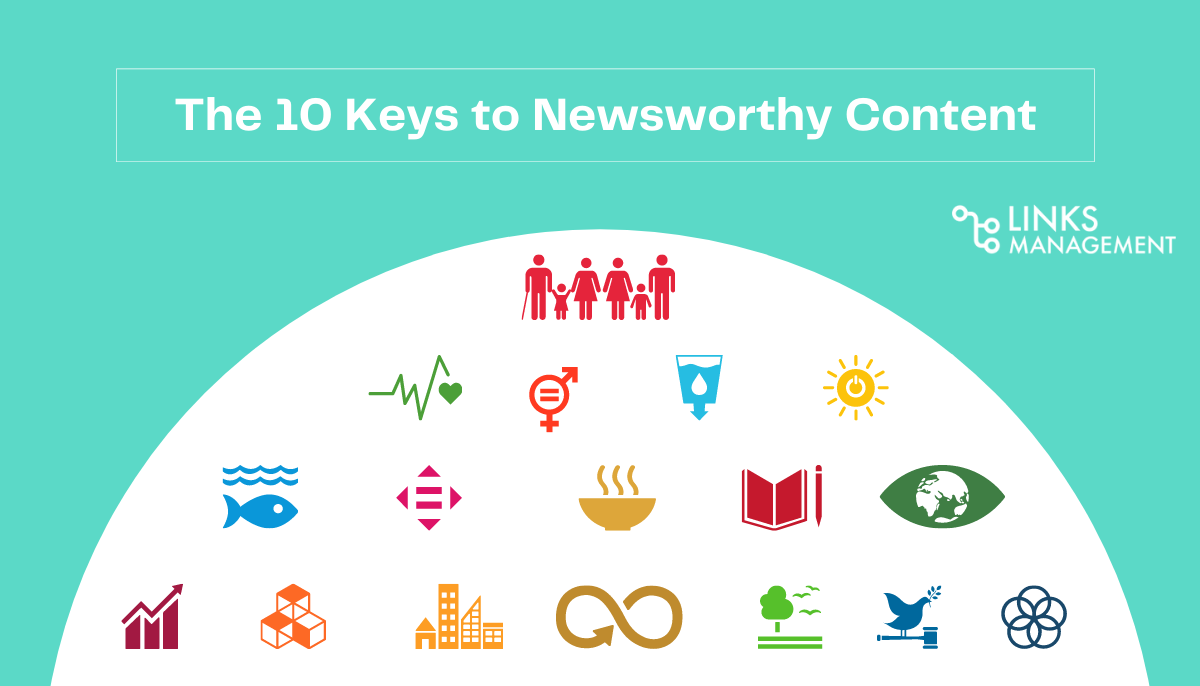 1: Information and/or Statistical Data
First and foremost, the kind of information you share is important. Is it interesting? Is it vague? Do you have enough data to back up your claims?
If you have new relevant statistical data, people are more likely to refer to your article, infographic, etc., earning you backlinks. All kinds of content look better if there's a survey or a study attached to them.
There are several types of data that will 'spice up your content and make it newsworthy:
Internal info and news.
If you represent a business, dig into what's new in the company. Do you have a new product? Or maybe an idea for a new product? Or maybe you've reached a milestone? There are lots of things that news websites and regular readers would like to know. Of course, make sure to get permission to post a certain piece of news.
Studies and surveys.
Conduct a study on the effectiveness of your products and services. If it's not relevant at the moment, choose a topic connected to your niche and create a survey. Promote a post with the survey and write an article with the results, sharing the number of surveyed and the percentage. Numbers are always appealing to readers and news platforms. Anything that says "This is brand-new info nobody really knows about yet" is very newsworthy.
Public info.
There are lots of databases available online that contain a ton of information on various topics. At least one of them should be connected to your niche. People are usually too lazy or busy to enter a database and look for information. But if you derive the important facts for them, you'll get a reward.
2: Timeliness
When choosing a topic for the highlight piece, ask yourself how recent the events you will describe are. How relevant are they for the readers at this moment? How long will the article be relevant?
If the answer to the latter is "Not long", it's fine. But you will have to adjust its promotion to make sure it ends before the news becomes untimely.
Also, if you want to get website backlinks with this article or another type of content, make sure to highlight the part where you talk about the most recent events. Insert it early in the article, make it bold or italics, change its color or put it in the middle.
Choose whatever format fits your style.
Don't try to promote information everyone knows as a sensation. You want "Wow!" reactions, not the "Duh." ones. There's a luck factor to being in the right place, at the right time, but you can increase your chances by thorough research and proper positioning of high-quality content.
3: Impact
When approving a topic for an article that has to become the highlight of your blog, ask yourself:
How is this information going to impact people?
How will it change the minds of my readers?
Why should they care about this piece?
Answer honestly, and try to use critical thinking. What's important to you might not be of value to others. It's normal.
Usually, you will have a new visitor's attention for several seconds. Will the title of the article grab it enough to make the person read the whole thing or at least skim it beforehand?
The best kind of content is, of course, which impacts a wide audience. While a new study in your field will be a sensation for a limited group of people, if you want to make a breakthrough, cater to what most people's lives are about nowadays.
Find a topic that can be connected to your niche and cause an impact on people. Even if they won't share the piece, they will remember it for a long time. Many of them will remember the source (your blog) and, if the topic comes up in a conversation or something they talk about online on their platforms, share it, eventually.
4: Caused Emotions
How to build backlinks? Cause emotions!
Before creating a piece that will become one of the most prominent on your website, ask yourself what emotions does it cause? You can ask friends and family, or a focus group, about it to make sure.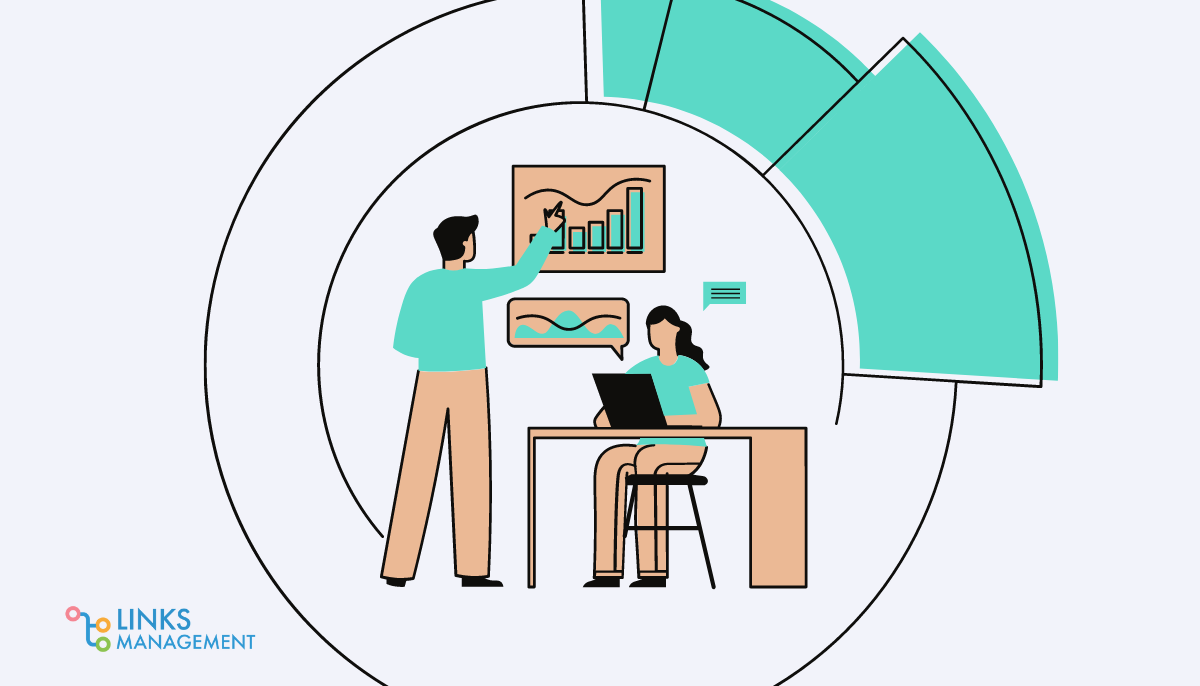 The title of the article or video must be engaging. It has to cause an emotion, usually urgency, curiosity, or surprise. Combining this factor with, say, stats will create a screaming title that will draw a lot of attention.
For example, when surveys revealed that more businesses are adopting work-from-home environments even post-COVID, titles like "New data shows the business world will never be the same again" caused curiosity and even anxiety in people who owned businesses.
While anxiety shouldn't be the emotion associated with your website, emotion is a strong attention catalyzer.
5: Relevance and Trendiness
Hopping and hyping on ever-changing trends may bring you lots of backlinks and visitors. Your job then is to hold that interest with other valuable pieces of content, great products, services, personal brand, or even the way of writing, depending on the purpose of your web source.
A classic example of such content is holiday seasons or seasons in general. Christmas, Halloween, Easter, Independence Day, Mother's/Father's Day, etc. are the holidays that bring people online most of the time. Looking for new tips, news, lists, etc. is like a tradition for many families that want to be in trend.
Connect the trend to your topic, offer new data, throw in an emotional intro, and you have a newsworthy article already! Add a video tutorial there, and you have double the chance to build more links.
6: Authority Feature
Featuring an authority in the content will make it more newsworthy! This may be a thought leader of your industry, an important figure in business, a celebrity, etc. Moreover, you don't need a newsworthy story directly from them.
An article like "TOP-5 Business Mindset Quotes by…" can become newsworthy if you feature some new facts that can't be found on every second business-inspiration website.
Get creative, write new content, adding a mention of someone many people will want to read about. Make sure your idea fits the overall theme of the blog and/or website, though. Also, remember that not only prominent people draw attention.
You can write about important campaigns, companies, foundations, etc. that are more or less well-known. This will make your article pop up more in Google Search because people may look for the person, company, etc. that you have talked about. If your piece is about something new or not well-known before, chances are news websites will link to it a lot.
And if they don't but you see that there's clearly a reference to your content, make sure to contact the journalist and ask for a backlink.
7: Controversy and Conflict
You shouldn't use this factor very often unless conflict and controversy are the main focuses of your website.
If it's a kind of conflict, like a race between two local districts that are trying to raise money for a good cause before Christmas, it's fine to feature such a tone as frequently as you'd like. But when talking about a real controversy, be careful.
People like reading such articles. They discuss them and share them on other platforms. So, a piece or two will bring you benefits. Make sure to describe the arguments of every side and be neutral about the whole thing.
8: Encompassed Location
Although it's widely believed that nationwide news is the most important, you can actually get much more attention and backlinks after posting a video or an article about a local event. For example, if you have a business that operates in one city or state, this is the kind of news that must be on the website.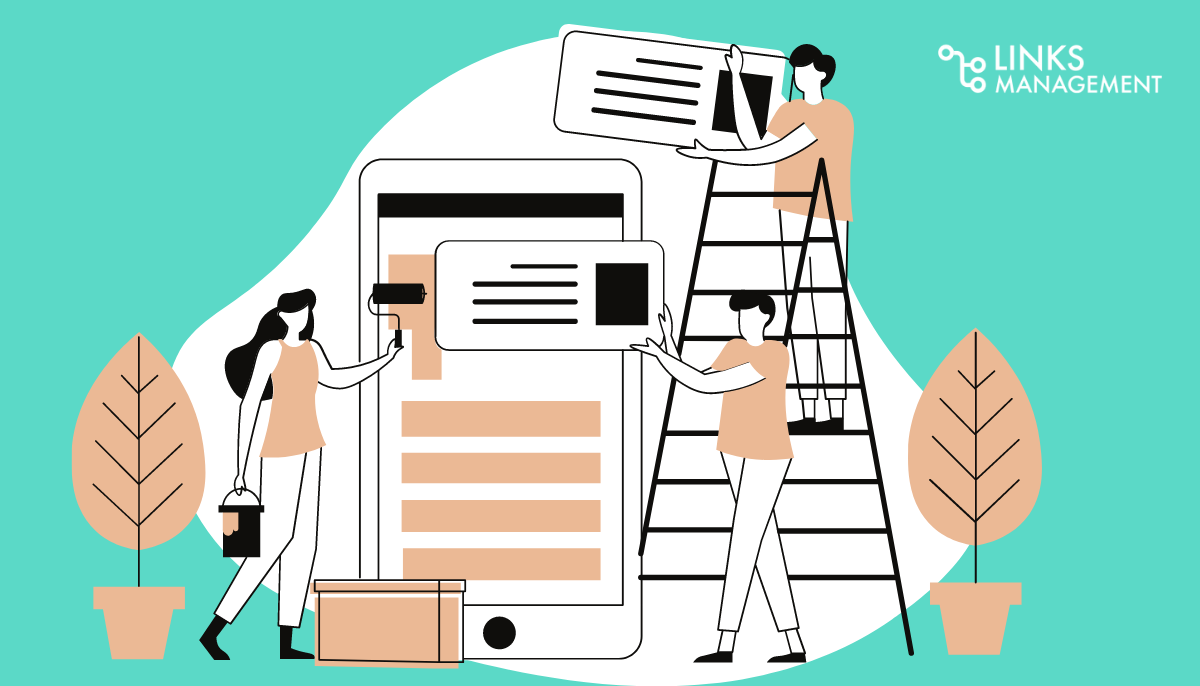 We're not talking about weather forecasts or a recent football game. Choose something connected to your industry; something that your target audience will be eager to find out about. (Of course, if your site is connected to weather or sports, make sure to include the types of news we mentioned earlier.)
A location-specific story will draw much closer attention from particular groups of people, including:
Those who lived there but moved;
Those who are still living there;
Those interested in the development of the city/state, etc.
These people will read, comment, and share.
News websites in the area will also feature the article, which will bring more brand awareness and, of course, backlinks.
9: Human Life
It's always interesting to read about another human, whether you admit it or not. That's why we follow bloggers and read about the Kardashians from time to time, even though we say we're not interested.
This doesn't have to be a celebrity. Gathering stories from your customers or readers and compiling them into one "People of 'your brand name'" has all the potential to become a newsworthy piece.
10: Innovation
Writing about something innovative that is just about to become an explosion in the news world will give you dozens of backlinks! If the bomb is already there, connect it to your topic. Again, conduct research or a survey that will bring a little bit of new information to the whole story.
The latter will tie you to the hype and make every other website link to you when referring to the data from your article, video, infographic, graph, etc.
Switch on Your Creativity and Combine It with New Data
Remember that there's no need to make every piece totally newsworthy unless you're a news website. There should be basic valuable content if it's an expert blog or a business one. Don't try to make every article or video tutorial a sensation. While adding some newsworthy elements is a good idea, too much data and novelties may confuse people.
Be consistent. Create a link-worthy piece every week or two, or even once a month, depending on your regular posting frequency. Make them the key to your website promotion. But don't underestimate the other posts. They are providing lots of value for people who need that information (beginners in your field, for example).
Put creativity into every piece. Develop your own language and make it one of the keys to the newsworthiness of your content. With time, it will become easier to get backlinks from other credible sources. 
Why?
Because you will have authority by then. Lots of high-quality backlinks from the time you were only establishing plus a recognizable way of writing and/or graphic design will work for you!
Improve My SEO
free
SEO Cost Calculator Tool
Enter URL & See What We Can Do Submit the form to get a detailed report, based on the comprehensive seo analysis.