SEO vs. Content Marketing – Know the Difference
Sometimes the terms SEO and content marketing are used as synonyms. Sometimes they are used as opposite concepts. It can be justified in a rare case, but this approach will be wrong in most cases.
Search engine optimization is not only about optimizing meta tags, improving technical issues, or playing with semantics. And content marketing is more than just writing articles. In many cases, the problem is that people talk about these areas as separate from each other and as completely different things. In reality, they go hand in hand, intersect, connect, mix. Only this combination is the key to success.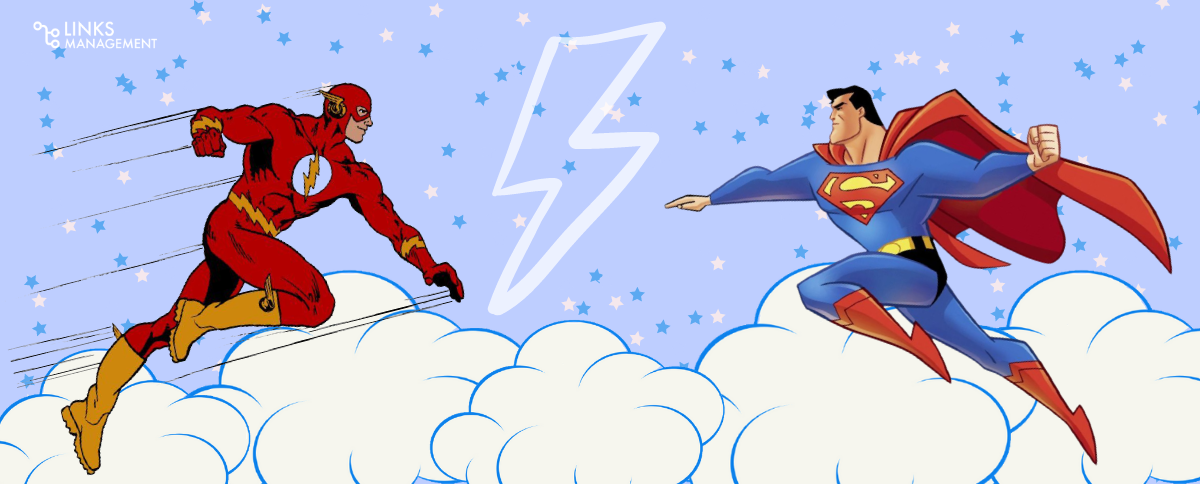 What is content marketing? Content marketing is a tool for attracting customers by answering questions that are important for the target audience.
The Similarity Between Content Marketing and SEO
In both cases, we create content to get more traffic and sales. Both have a cumulative effect. But the approach to creating and distributing content is very different. The cumulative effect is the principle according to which each next unit of content will bring you more benefits than the previous one unless you are doing everything right, of course.
How Content Marketing and SEO Differ?
Content marketing and SEO are much more different than similar, and it makes sense to consider the differences in detail.
Difference # 1: how we optimize content
In SEO, we optimize content for the requirements of the Google algorithm. 
In content marketing, we optimize content for the needs of the target audience.
Content marketing focuses on the quality of content and does not agree to sacrifice it, even if it worsens on Google rankings.
This difference leads to the approach of setting tasks for copywriters and expert authors. SEO often uses strict requirements for the uniqueness of the text, readability, and the occurrence of keywords.
Difference # 2: how we build a content plan
In SEO, we only build a content plan based on the semantic core.
In content marketing, we make a content plan based on the interests of the target audience.
Working with the semantic core, SEO specialists run the risk of missing out on well-converting content for which there are few search queries: cases, studies, expert polls, and so on.
Content marketers often miss out on benefits because they don't understand that their content is relevant to a cluster of high-demand keywords, and they can get organic traffic if they optimize their page correctly. 
Difference # 3: where we place the content
In SEO, we only post content on our site.
In content marketing, a website is just one of the possible platforms.
In SEO, external sites are also used, but mainly for crowd marketing. They are rarely considered as a separate brand resource.
In content marketing, you can generally have a one-page website to which you bring traffic from other sources or sell directly on YouTube, Telegram, via email newsletters.
Difference # 4: for what purposes we create content
In SEO, we create content to attract new customers.
In content marketing, we create content to both attract new and retain old audiences.
Difference # 5: a variety of content types and formats
In SEO, there is little variety of types and formats of content.
There is a wide variety of content types and formats in content marketing.
In SEO, it is generally necessary to write medium or long articles to get traffic. In content marketing, you can write short notes, post polls, and post newsgroups, which will add value to your users.
Difference # 6: methods of promoting new content
In SEO, we promote new content through crowd marketing and guest posts on other sites.
We use guest posts, posts in social networks, advertisements in social networks, advertisements from bloggers, and email newsletters in content marketing.
In SEO, guest posting and crowd marketing is an intermediate stage. The task is to get links to increase the page's link weight on your site and then get traffic from Google for targeted queries.
In content marketing, all promotion methods are geared towards gaining coverage, converting the audience right away, or turning it into loyal subscribers.
Difference # 7: Fixed Assets
In SEO, the main assets are domain age, link profile, stable traffic.
In content marketing, the main assets are recognition, the number of subscribers, and audience trust.
Assets are something that can be sold or converted into money through the creation of new content.
In SEO, we build up a positive reputation and visibility in the eyes of Google.
In content marketing, we accumulate a positive reputation and popularity in the eyes of the target audience.
Difference # 8: Main Risks
In SEO, the main risks are updates to the Google algorithm, competitors' attacks, and a drop in demand.
In content marketing, the main risks are the lack of stable traffic, forgetting by the audience.
The value of content marketing is that if your product's demand has dropped, you can quickly release a new product to that same audience. Its constant attention and trust in you make it possible to adapt faster. If demand falls in Google, it will be more challenging to adjust.
Synergy Effect: How to Combine SEO and Content Marketing
Everything that is done as part of the implementation of the strategy for promoting a company on the Internet should be done based on users' interests. This is the only way to create enough value to distinguish yourself and stand out from other competitors.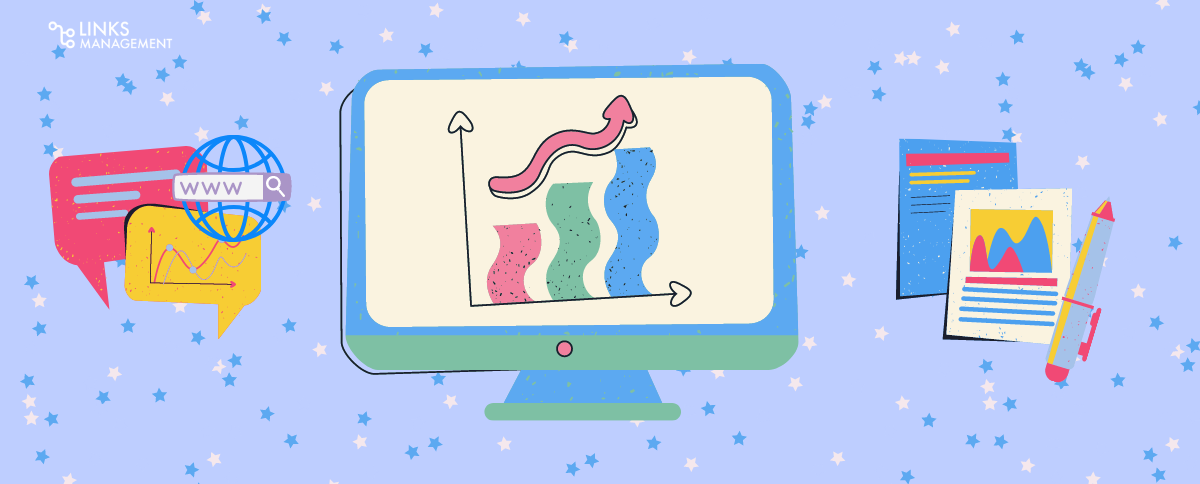 Here are some tips to help you build the best combination of search engine optimization and content marketing as part of your promotion strategy.
1. Look for topics, not just clues.
If an article is tailored for a specific request, it is quite challenging to make it truly interesting. Thus, you will not be able to stand out against the background of competitors. You just satisfy the existing demand. A couple of minutes spent looking at the issue confirms the thesis that everything has already been written and told.
A more effective approach is to build on the topics, and within the framework of one material, cover several groups of keys that are similar in meaning.
For example, an article on the topic "Choosing a Laptop for a Student: 5 Models Worth Your Attention" can be prepared on the website of an online store of equipment. And instead of optimizing it exclusively for one group of keys, you can also divide the material into blocks with a small characteristic of the optimal models. Thus, you can achieve much higher page visibility in search and get more targeted traffic than in the first case.
It is much easier to come up with an attractive title for an exciting topic than in the case of similar attempts with a constraint in the form of a specific key. The search has become smarter. It will figure it out. And only when you have decided on the topics and have drawn up a content plan for several months ahead you can start collecting semantics for each specific article.
2. Proceed from the interests of the audience
This is a great way to find exciting topics. Services will give you only dry statistics and no more. And good content needs to impact your audience in a way that resonates with them on a deeper level. Remember that you are writing for people first. For the information you create to be of value to them, you need to understand who these people are, what they are interested in, and what problems they are trying to solve.
Your audience's good reach and response ensure that content is exactly what is useful and meets real needs. "How To" style guides continue to be popular while still encouraging people's interest.
And here, SEO comes to help, allowing these very needs to be identified. Maybe in some narrow niche, you can sketch a content plan offhand, but you can't do without detailed analytics in the case of systematic work. The keywords from the semantic core reveal user expectations and make it possible to design the article's structure effectively. You can also analyze the popular content of competitors using special tools. Nowadays, there are more than enough tools for different analyses.
3. Work through each page
In content marketing, it's not just what you write about but how you present it to your audience. It is unlikely that many will be delighted to read your amazing text on the iPhone if displayed in the microscopic gray font on a white background, or the text is without paragraphs, and the site itself is not mobile-friendly.
So content is good, but you need to solve two more tasks for which the following skills in SEO are useful:
knowledge on how to fix technical errors
knowledge on how to adapt the site for mobile search
knowledge on how to bring other internal factors to search engines' requirements to improve page visibility and start getting traffic.
Technical SEO is implemented primarily in the interests of the user to ensure they receive a positive experience. Some of the changes have a direct impact on rankings, while others relate to behavioral factors.
4. Build a system
Both directions require consistency. It is necessary not only to start doing something, then quit, and then come back again when inspiration appears. The work should be regular, and the approach should be systematic.
If you already have a website, here's what you can do first:
Conduct an SEO audit and make a list of necessary edits
collect a list of topics for content 3-4 months in advance
make a publication plan (at least 1-2 times a week)
collect the semantic core for existing pages
develop a plan for creating new landing sites
analyze your competitors and mark those things on their sites that you can use for yourself.
Regularly adding new content to the site, updating and improving it will positively affect the search ranking. More traffic = more brand awareness + sales.
5. Act outside the site
Using other sites and platforms sometimes allows you to achieve results many times better than when working with your own site alone. And the more channels are used, the more this synergy will be felt. A publication on a website you visit or a post on a social network that has gone viral can bring many visitors to your website.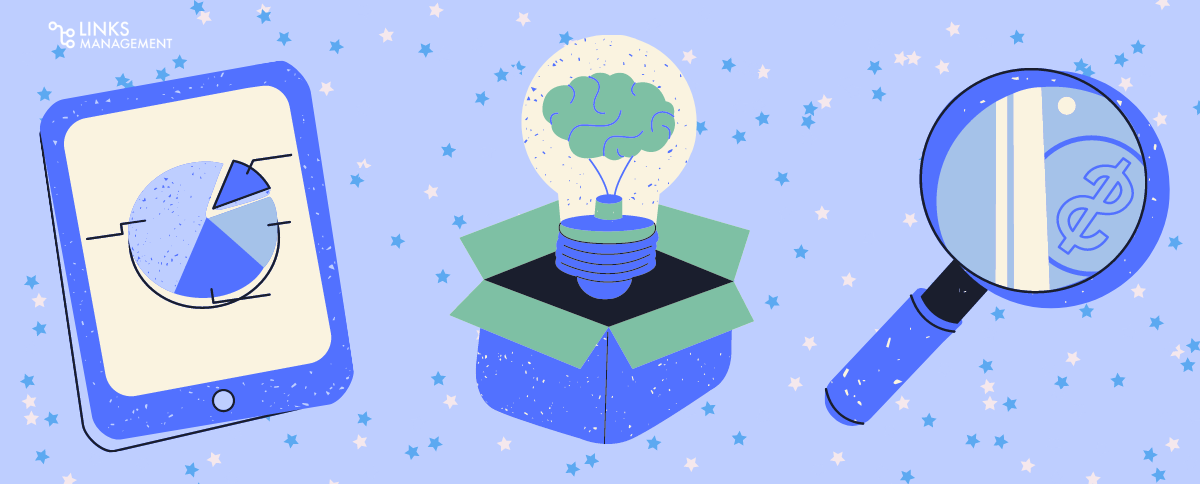 In SEO, the work with external factors is reduced mainly to building the link mass. In content marketing, the range of work will be wider. It's not enough just to create good content. You also need to use different strategies to deliver this content to your audience.
The list of channels that can be used for placing your content is varied:
social networks
email newsletter
guest blogging
paid articles on other sites
forums and communities
YouTube channels
channels in messengers
What is most interesting is that you do not need to create unique content for each direction for these purposes. It is enough to "repackage" the already existing material, adapting it for a specific platform. The same blog post can be turned into a slideshow, used as a script for a video, like an infographic, and more.
A Combination That will Lead You to Success
SEO and content marketing have a lot in common, and what works for one area will often work well for another. Since both of these strategies are valuable to the business, the best thing you can do is develop a plan to help you work both ways effectively.
They can overlap and influence each other directly or indirectly, but they should be considered in complex and not separately. All your content creation efforts are wasted if people can't find it. And to help them do that, you need to take full advantage of the potential of search engine optimization.
So, with the evidence you have, do you think you need to work on SEO and content marketing at the same time, or is it better to focus only on one thing?
Launch Automated Link Building
free
SEO Cost Calculator Tool
Enter URL & See What We Can Do Submit the form to get a detailed report, based on the comprehensive seo analysis.