11 Best SEO Tools for Beginners to Use
‍You can only do with a powerful SEO strategy when it comes to boosting the site's performance on SERPs. So tools for search engine optimization are a vital component of it. Whether a digital marketing agency or an online selling company, you should incorporate innovative SEO instruments to reach immense conversions.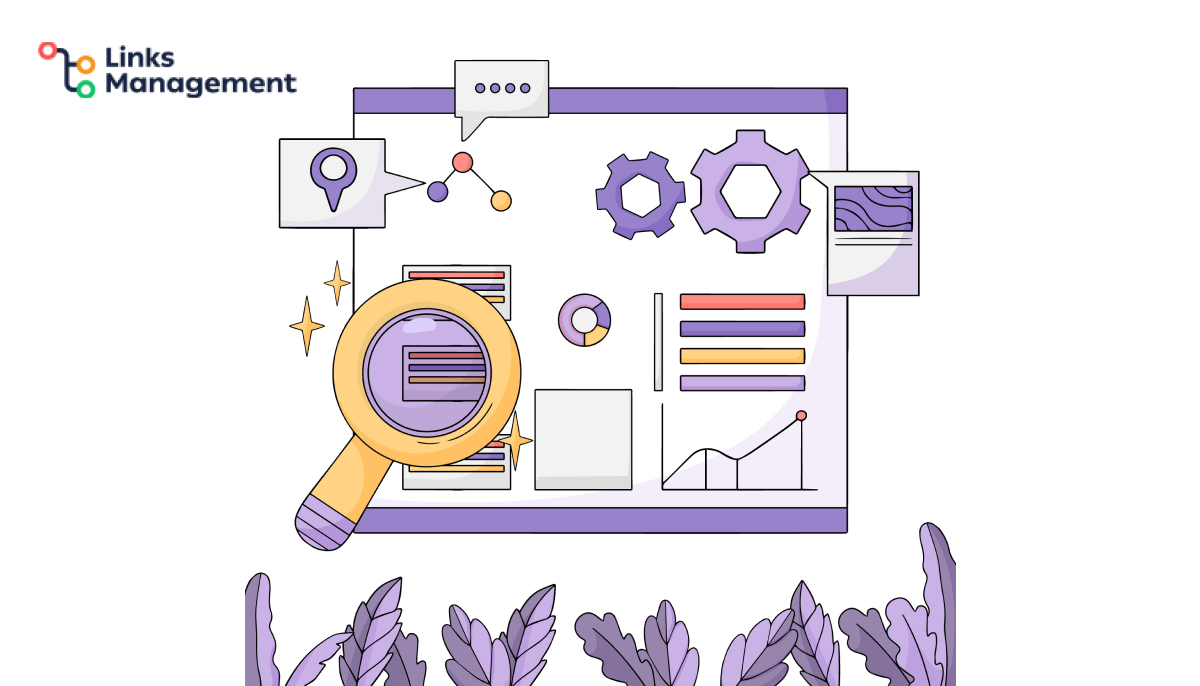 ‍Still, from various market choices, what are the most efficient and can help promote your brand even if you are not an SEO shark? This post overviews the best SEO tools for beginners in detail. So go through the following list for your highly suitable 2023 option.
What Are SEO Tools?
If you are only starting your way in the SEO world, it is worth understanding the essence of SEO instruments before choosing one. An SEO tool poses a program, app, or site responsible for optimizing page visibility across search engines. Such instruments are of 3 basic types:
On-page direction. It refers to enhancing the site's content and code to appear higher on SERP.
Off-page direction. It means boosting the site's ranking by increasing incoming links from other sources.
Link-building. The key purpose of these tools here is to increase page rank by generating links from other sites to your one.
Why Are SEO Tools So Essential?
Some may say that SEO programs are a waste of effort and money, but this is different. They can incredibly facilitate an SEO expert or a content maker workflow via:
Valuable Insights
With SEO tools, you can attain valuable ideas to stand out from competitive sites. Plus, different features, including keyword inclusion, backlinks presence, and content readibility, will help effortlessly change the concept of the overall SEO strategy.
High-Performing Strategy Application
Building an effective SEO strategy takes numerous trials and errors. Using SEO instruments aids in understanding how to implement SEO strategies correctly and develop a perfect formula to attain feasible outcomes.
Time-Saving
No doubt, SEO programs considerably save time. Instead of going blindly and figuring out what works, SEO experts can manage the process more trouble-free and know the exact practices to apply.
The Hottest 2023 SEO Tools for Beginners
1. SEMrush
This instrument certainly deserves a spot at the list top. Due to the vast opportunities offered, it is one of the leading SEO tools for beginners and experienced users. Moreover, if you run a small or a midsized business, this is just the perfect solution.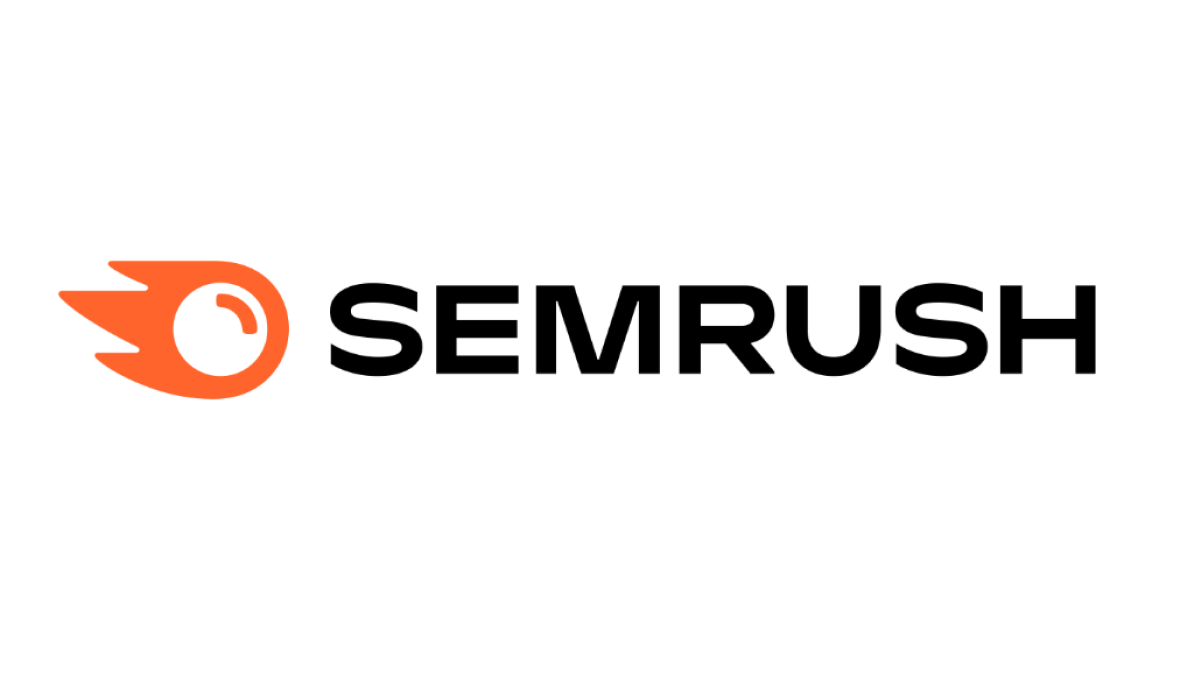 ‍SEMrush toolkit allows checking in-depth keyword exploration reports and a summary of any operated domains. What's more, you may compare the performance of pages and find out how the site rank against competitors. For example, monitoring backlinks from other external points to your site is possible.
‍Traffic analysis provides the rival primary web traffic sources, like top referring sites. That way, such analytics will drill you down to bounce rates and average session time on your and your competitors' pages.
‍One more SEMrush priceless function is domain review. It helps define particular keywords targeted by the competition and investigate the relative efficacy of your domains within desktop and mobile phones.
‍The SEO cost calculator is another ideal SEO tool for novice websites. The included features allow you to determine what to do to outpace your competitors regarding links, money, and time. This is a vital program, especially during the building phase of a website, as incorrectly estimating a link-building budget can ruin an entire SEO campaign.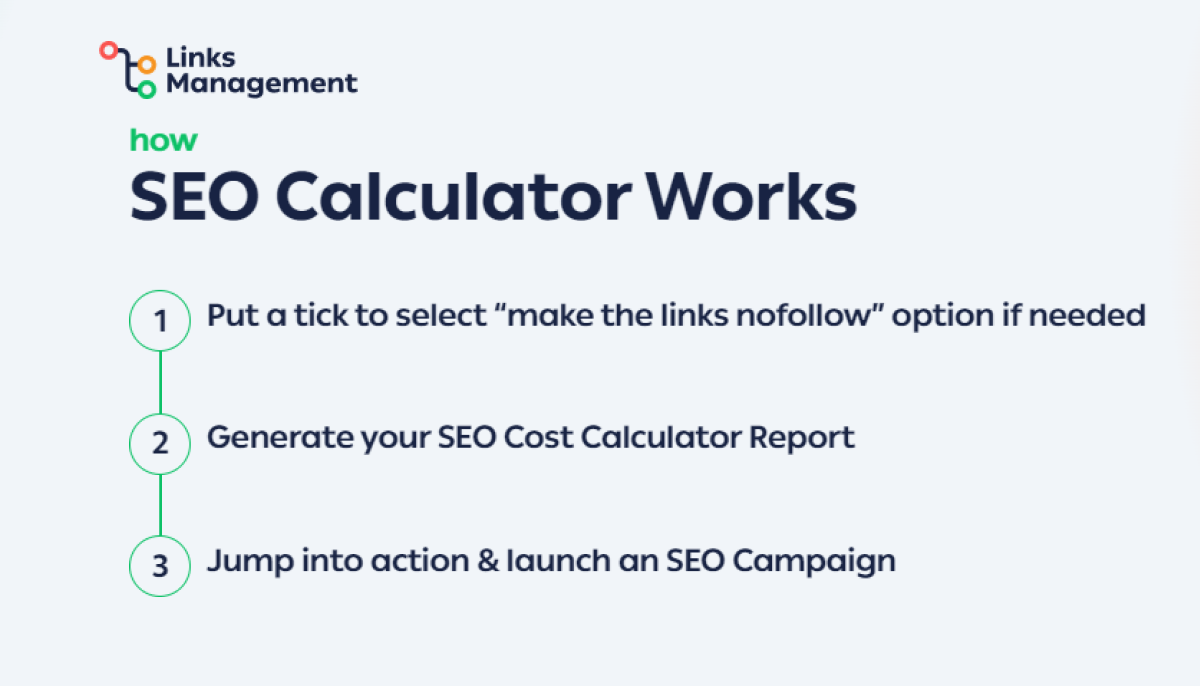 ‍So, what items does the SEO cost calculator cover? First, you get an analysis of your backlink profile, focusing on the competition of your key phrases and the effectiveness of your targeted keywords. Then, depending on the results, you get a link-building plan and anchor text evaluation. The final step is to develop the most appropriate link building strategy that fits your goals and budget, with a proper spending plan and timeline. This way, you will know clearly which tactics to use and how much to expect.
3. Ahrefs
‍From the perspective of versatility and site crawling capacity, Ahrefs tops the list. In addition, its advanced audit feature turns the program into one of the top-notch SEO tracking tools. Simply put, delivered SEO analysis reports are incredibly accurate, pointing to the precise site spots to improve for capturing better ranking.
‍If you want to outplay your competitors but consider your company needs to be more experienced, don't worry. Ahrefs will develop an effective strategy for your brand based on data related to the competition backlinks. But this is not the limit. The tool is also beneficial regarding the internal setting. It will detect and fix all the broken links and identify the best-performing web pages together with those yearning for improvements.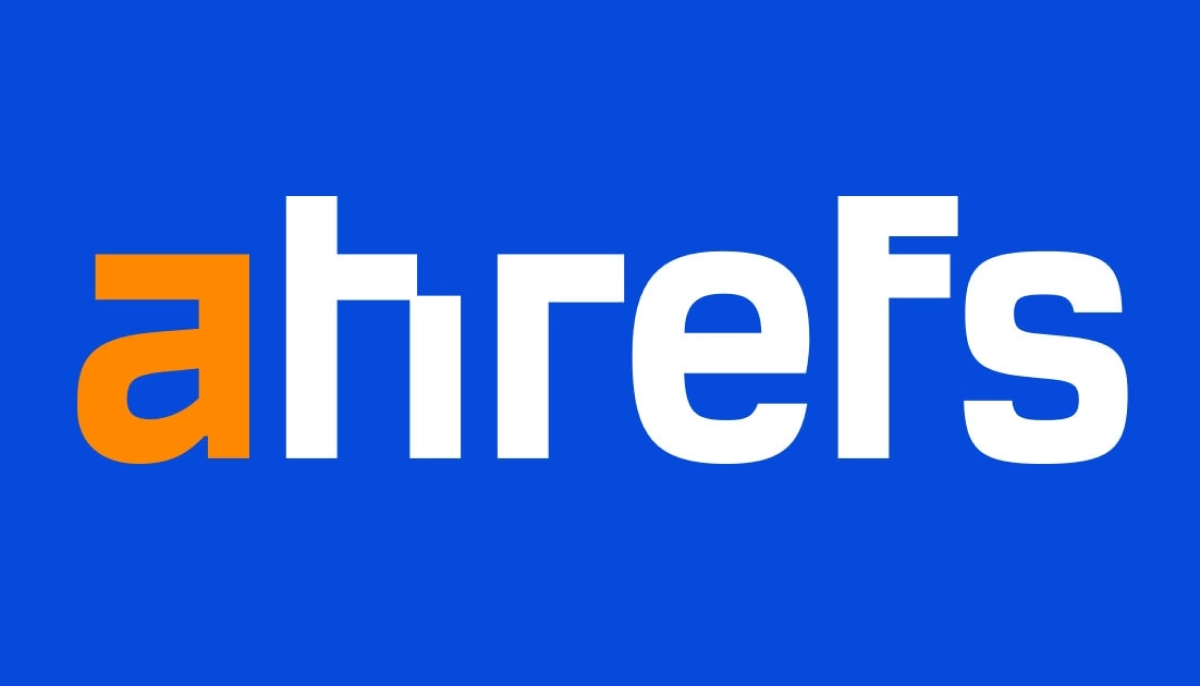 ‍Due to Ahrefs vast backlink database, you can earn unique linking opportunities, which are hard to attain if you are a novice company. Furthermore, it will promote reaching out to reputable niche sites and responsibly building connections with them. In addition, this SEO tool can drive impressive conversions to your site and attract a new audience that is decisive to the start-up business.
4. GTmetrix
‍GTmetrix relates to one of the excellent SEO tools as it delivers from bottom to top site diagnosis and detects the tiniest performance gaps. With this program, site owners might learn all their pages' loading speeds and come factors influencing this. To get the entire picture of your site uploading, check it from any of the 28 company servers presented in 7 locations worldwide.
‍While beginning to run a site, it is critical to know the total number of handled requests, and the tool does a great job of it. Additionally, it will aid you in pinpointing the bottlenecks due to displaying your pages during loading.
‍While entering the SEO field, you should stick to the basic rule – quality goes first. And if even one minor point lacks quality, you risk ruining the whole concept of SEO. That's why the automation of processes should be a priority. With LinksManagement SEO Automation Tool, you can rest assured that everything goes smoothly and at the highest level.
‍Start-up brands will save their effort, nerves, and budget by opting for this instrument. Automated solutions offer the most suitable niche backlinks, earning links from the top indexed pages, a custom SEO strategy for your site, and a good SEO campaign financing outline. In addition, throughout tool implementation, you will acquire a 24/7 outcomes track, total management and support of SEO campaigns, and unlimited automated SEO features.
6. Google Search Console
‍Considering various free SEO tools for beginners, Google Search Console is flawless for newbie web specialists to start their SEO way. Its primary goal implies monitoring and reporting site presence within SERP. It works as follows: after going through Google Analytics, you must apply the given code to your site and submit it for indexing.
‍Google Search Console is easy to use and master. So even zero-experience site owners can boost content via Search Analytics to see what queries bring many visitors to the site. The tool console also enables crawling sitemaps and URLs and checking the index coverage. Thus, you can review whether Google perceives your site's updated view.
7. Moz Pro
‍This SEO software is a factual finding for start-up web specialists craving to capture heavy site traffic from scratch. Due to feature flexibility and swift adjusting to Google algorithm changes, Moz Pro heads the list of the best SEO tools. In addition, the built-in chat portal is always ready to provide users with detailed responses to their requests and put forward immediate solutions.
‍The tool perfectly suits crawling, while keyword suggestions are always well-directed and advantageous. So with such insights, it will be easy to tweak the site's performance to an SEO favor. Moreover, with a free MozBar toolbar, you can download the site's metrics and browse a page concurrently. And page optimization function, going with a detailed step-by-step guide on your web pages' SEO enhancement, is just the salvation for newbies.
8. SEO PDF Reports and White Papers Tool
‍As we already figured out, quality is the key to success. Therefore, it will be helpful if you take care of every aspect of your site, from content to technical points, demonstrating high quality. This SEO tool profoundly analyzes your pages and forms a complete PDF report. By downloading the report, you can attain new knowledge and find out how to pump your link-building skills.
‍Plus, if you are a new SEO player, this tool will guide you through creating an SEO campaign from A to Z. You will also have essential SEO life hacks to put into practice and secret techniques to skyrocket your ranking in Google.
9. KWFinder
‍When you strive to have a site ahead of the curve, keeping up with the relevant keyword usage is crucial. KWFinder will come in handy there. As one of the tiptop SEO tools for beginners, it perfectly deals with finding long-tail key wordings of low competition opportunities. Additionally, the tool runs analysis reports on backlinks and SERPs.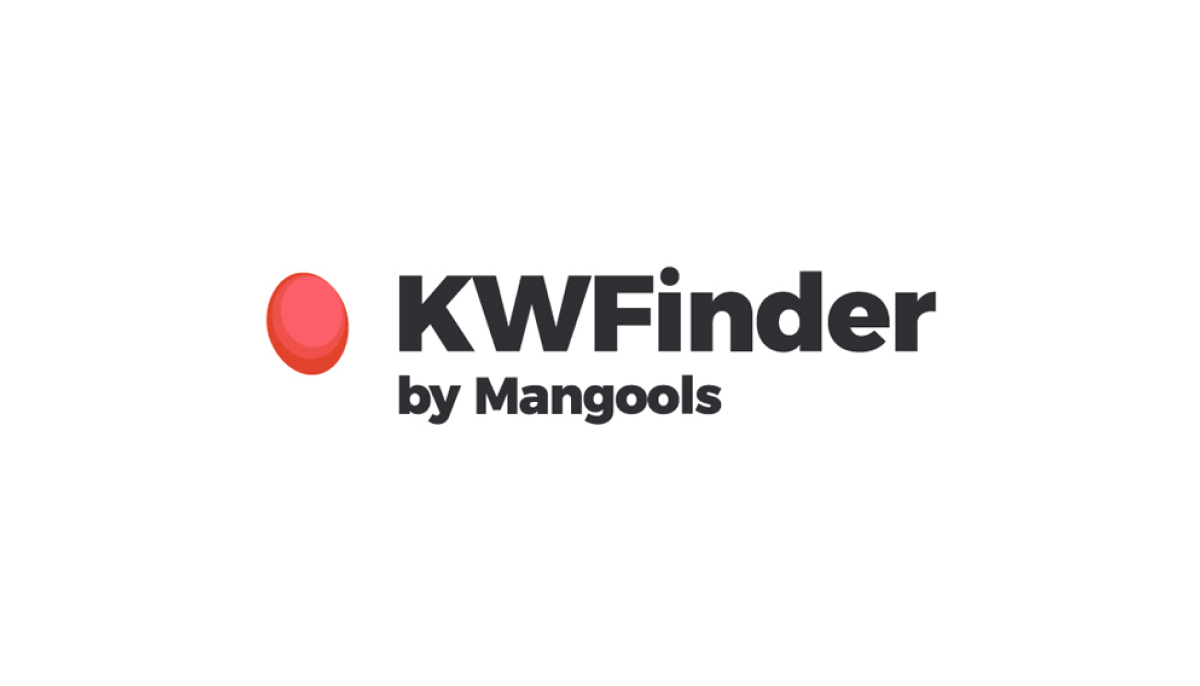 ‍The software is distinctive in its rank-monitoring feature, which defines the site's rank positions across search engines. KWFinder will help you develop new keyword concepts to take a higher ranking and permanently monitor advancement based on any key metric. Besides, the tool provides valuable recommendations for related terms, keyword complexity, volume, etc. So building a conversions-engaging SEO strategy will be easy as pie for beginners.
10. Majestic
‍Looking for a long-term link-building strategy and have no idea how to start earning links? The Majestic SEO tool aims to make you rise and shine. Frankly speaking, the primary focus is on backlinks here. The software includes a system of Link Intelligence data generated by bots. Based on this accurate data, you might detect and track backlinks for your pages as well as for your rival sources.
‍From a vast array of great features, Link Context will empower your SEO tactic at most. For example, it lets audit every link in the report, discovering what type it belongs to, like an editorial link, part of a directory, an estimated page position, etc.
11. Screaming Frog SEO Spider
‍When onset to familiarize yourself with SEO tools, processing audits shouldn't be long and overly challenging. Screaming Frog SEO Spider is just the thing. Owing to speed as the basic concept, you can conduct from head to toe site audits extremely fast. It doesn't matter if you check for a few or a hundred pages concurrently; outcomes will be ready in minutes.
‍The tool's strong point certainly is precisely detecting numerous errors and duplicate content within tons of pages. That's why it stands as excellent content-creating practice thanks to solid analyzing meta titles, descriptions, and headers.
Conclusion
If you only have launched the business and wondering about driving traffic and conversions, SEO tools will come to the rescue. These programs, apps, or software aim to optimize your site visibility across different search engines. They will aid you in getting valuable insights, developing a high-performing SEO strategy, and save time. Still, what are the best SEO tools for beginners?
SEMrush – for running a small business
SEO Cost Calculator – for intelligent SEO strategy budgeting
Ahrefs – for potent indexing
GTmetrix – for identifying site loading speed
SEO Automation Tool – for lightning-fast link-building via automated processes
Google Search Console – best free SEO tool for new webmasters
Moz Pro – for detailed crawling
SEO PDF Reports and White Papers – for entire site audit presenting in PDF format
KWFinder – for empowering keyword opportunities
Majestic – best for metric tracking
Screaming Frog SEO Spider – for swift numerous pages audits.
Build My Backlinks
free
SEO Cost Calculator Tool
Enter URL & See What We Can Do Submit the form to get a detailed report, based on the comprehensive seo analysis.