Best SEO Tools SEO Experts Actually Use in 2021
No matter what kind of business you have, you need good SEO tools to keep things running smoothly and efficiently. We know you've probably read different information about how marketing and SEO matter and how they should be your top priority. And that's true, for sure. But you will get a real potential only if you start working to improve them continuously. We understand that developing and following the strategy can seem complicated and can consume a lot of energy, but this process will not be a huge burden with the right tools. They will help you achieve the important goals you set for your business.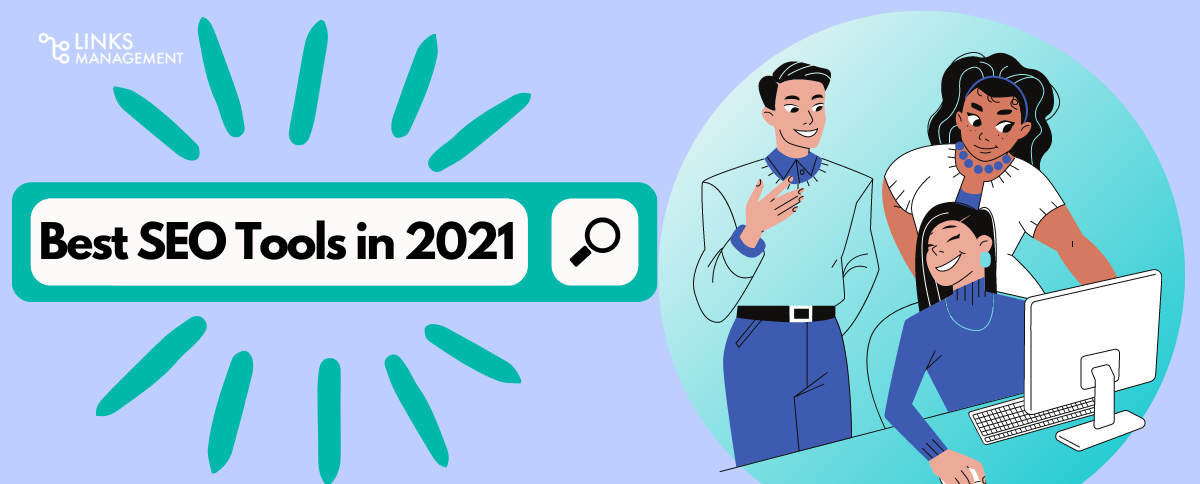 Now, let us introduce you to some specific marketing and SEO tools that you can start using right away! You probably already know many of them. They will include both google SEO tools and also the best SEO tools from other search engines. For beginners, this information will be precious. And for those who already use these services, we recommend that you familiarize yourself with our recommendations and tips. You will likely find out something interesting you haven't known before and will be able to optimize SEO processes even better.
Website promotion and control of its current positions in search results is a constant monotonous process. Doing everything manually is physically impossible. But you don't have to. A lot of stages of work can be automated by using automated SEO tools. In this collection, we've compiled an SEO tools list that can make your SEO life easier. For convenience, the list is grouped by tasks.
Reporting Tools
Zoho Analytics is a data analysis software that allows you to create data visualizations and useful dashboards in minutes. You can discover hidden data from your raw data and turn huge raw data into actionable reports and dashboards. Track your key business metrics, view long-term trends, spot outliers, and uncover hidden insights. You can get and combine data from different sources, get data from a wide variety of sources, mix them together to create cross-functional reports to see your business's health across departments.
Analysis of Traffic and User Behavior
How do search engines index a site? How many users come to the site from search? How do they behave after the transition, and, most importantly, do they buy? These services will answer all questions:
Google Analytics is an SEO marketing tool installed on your site in the form of a code. It collects information about the visitor's behavior on your site and where and why they came to your site.
When the visitor comes to your site, a visit is created. This visit has a lot of parameters (dimensions) and indicators (metrics).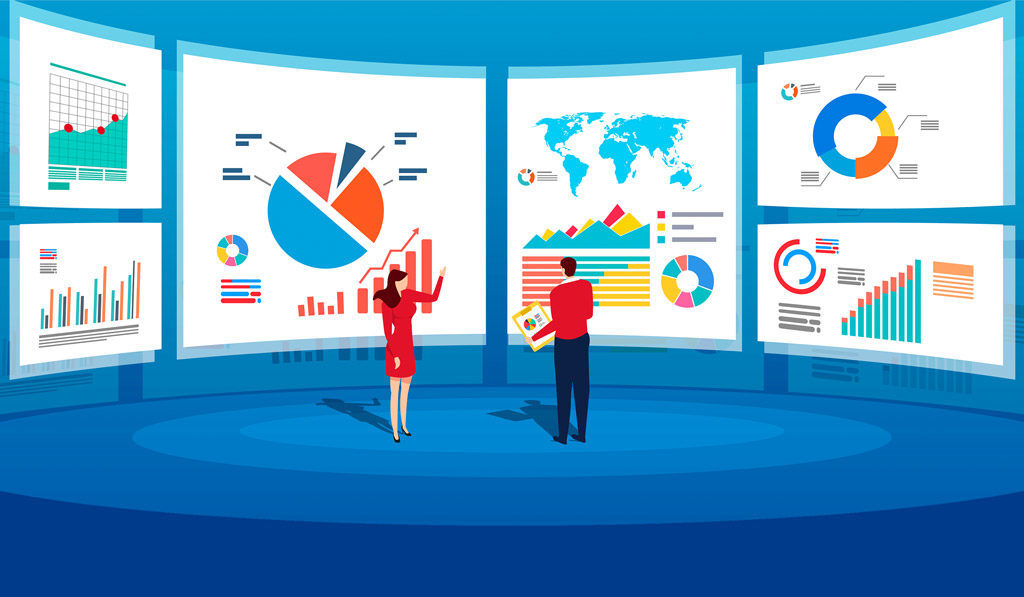 What can be considered a parameter?
The source of the visit, the date of the visit, the phone model or browser version, the entry page, the advertising campaign from where they came, the product they ordered, the city where they are located, and many, many others.
Google Search Console is another useful tool for SEO. It shows how often and for what queries the links to the site appeared in the search results. You can see the data for the last 16 months. It also helps to identify errors related to indexing.
Bing Webmaster Tools is a service from the Bing search engine. You will need it to manage your site in the Bing and Yahoo search engines. In addition to standard tools for analyzing traffic and managing indexing, it allows you to conduct an SEO audit of the site and evaluate the link mass. This option allows you to get data not only on your site but also on competitors' resources. To speed up site verification in Webmaster Tools, you can import the verified site from Google Search Console.
Website Technical Audit: Optimization Tools and Search for Errors
Netpeak Spider is a service for checking a website for on-page optimization errors. It can find broken links, duplicate pages, texts, duplicate or missing meta tags, errors in redirects, and much more. It is a paid SEO tool, but there is also a free version with limited functionality.
Screaming Frog SEO Spider is a free tool with the help of which you can scan sites up to 500 pages for errors, add or exclude sections of the site from the analysis. A distinguishing feature of the service is the ability to generate a sitemap automatically.
Website audit from Ahrefs. It is a cloud-based service for checking a website for a list of 100+ common mistakes. It checks performance, whether tags are written or not, finds errors in links, and problems with images. You can also check the mobile version of your site for errors.
Website Load Speed Analysis
Google PageSpeed Insights – You will see how fast the page with the specified URL was loaded by real users and the page load simulation data. The service will show you what can be changed on the page to increase the loading speed. The service measures the speed of loading pages on personal computers and mobile devices. URL verification is performed two times using different user agents. Within the scale, the resource speed indicator can vary within the range of 0-100 points. Page performance is considered good if the score is above 85.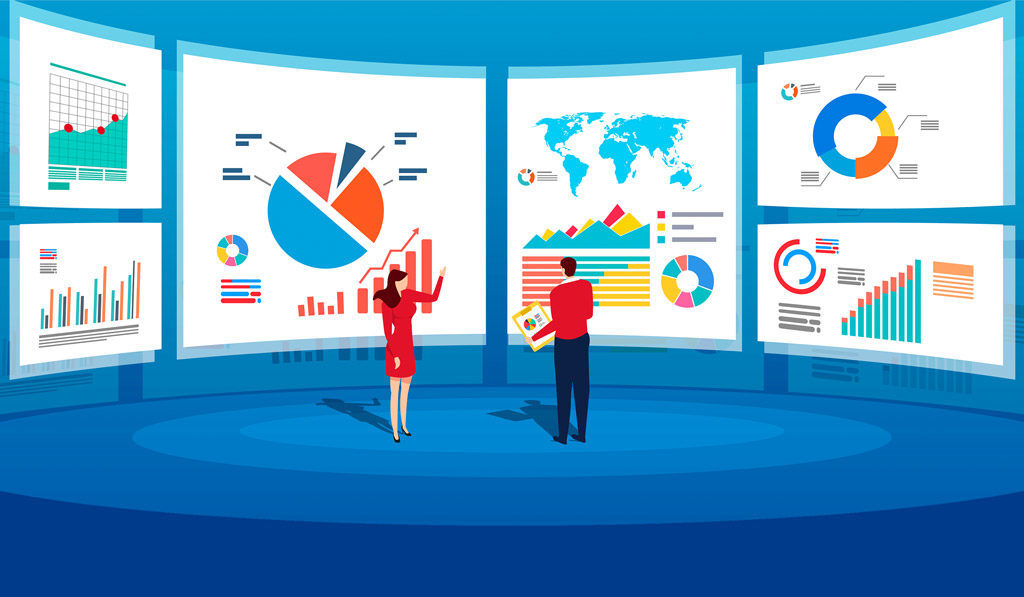 Netpeak Checker allows you to analyze several URLs simultaneously for all PageSpee Insights parameters and compare sites with each other. The service also allows you to parse search results and check how well the pages are indexed in different systems. There is a free version with limited functionality.
Gtmetrix is the service that analyzes page loading speed and sends an email notification if the site does not load at the required speed. To get this, you need to set the parameters of the site loading speed. 
Analysis of Site Markup
Schema Creator. With the help of this service, the site's markup is automatically generated with additional attributes and tags that describe the content of the pages to search robots. The tool is based on Shema.org standards. According to the markup dictionary, a site page can be represented in the form of a schema consisting of different types of data, each of which is associated with a specific set of properties, such as text or graphic information.
Structured Data Testing Tool. The tool is used to test the layout of the website pages. Also, the service tests Google's ability to extract structured data from it. The tool also shows a preview of the page in the Google SERP.
Selection of Keywords and Work with the Semantic Core
Google Trends shows how the "popularity" of a search query changes over a given period. You can choose any period, starting from 2004. You can see data analysis around the world by comparing different regions or selecting one country. The result is displayed in the form of a graph. The ordinate shows the search query's level of popularity on a scale from 1 to 100 points. 
Google Keyword Planner is a tool for working with keywords inside the Google Ads cabinet. It is particularly interesting because all the selected keywords can be downloaded in CSV format or in the form of Google Sheets.
Serpstat is a keyword tool for analyzing competitors and working with semantics. Serpstat technologies allow not only to assess the position of a site in search results or to supplement the semantic core with keywords but also to adapt your site and advertising campaigns for the international market using regional databases. The service also allows you to find the most visited pages and relevant queries for content creation.
SEO Ranking Tools
SE Ranking – the service allows you to analyze your site's position in the search results and up to five competing sites. To collect data, the system simulates a user's behavior without a search history, who searches for information from a specific device in a given search engine and in a particular region.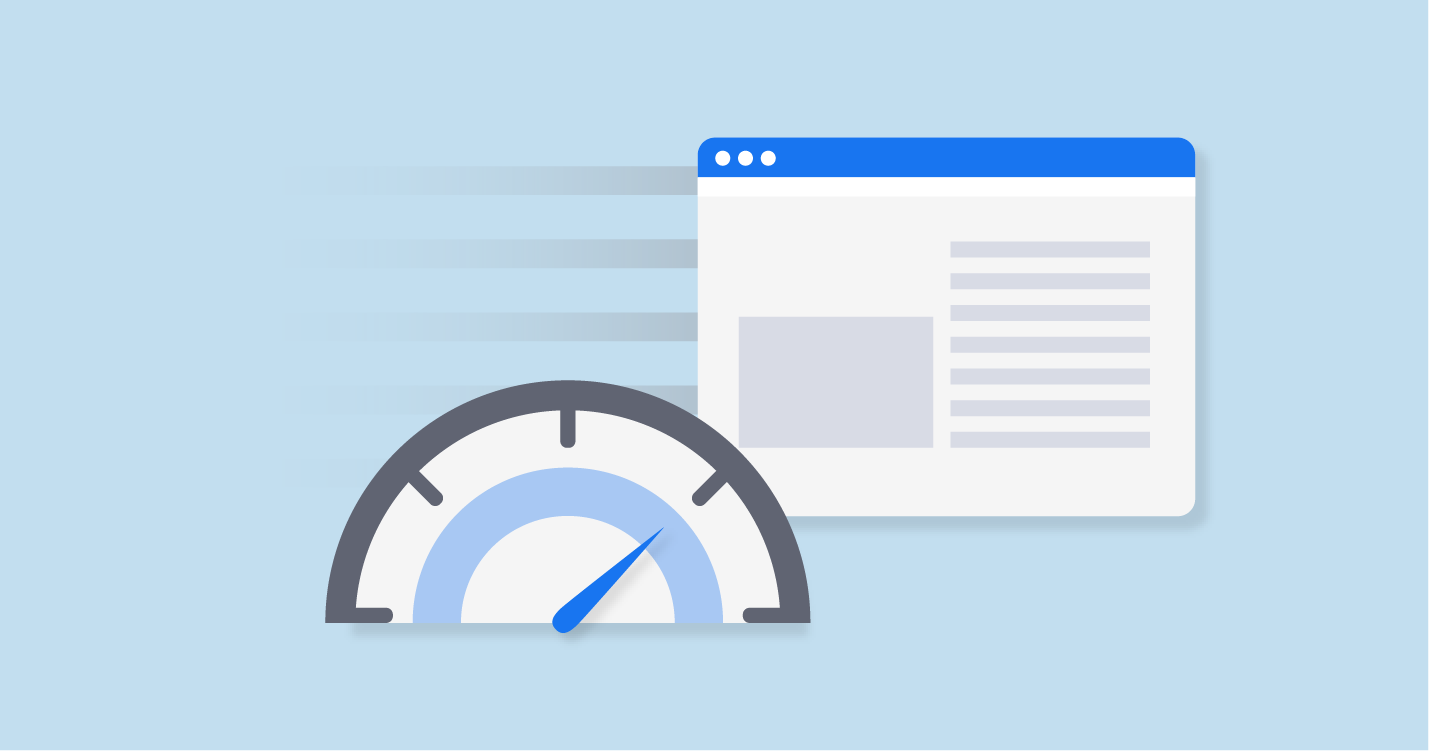 Google Analytics Annotations is a browser extension that automatically adds algorithm update data to Google Analytics reports. You will be able to see how the update affected traffic.
Link Building Tools. Search and Analysis of External Links
Majestic-SEO. This tool allows users to analyze the link mass of both their site and those of competitors. Here's what information you get:
subdomains
pages
links
referring domains
Pictures
using nofollow
redirects
When checking information about the domain owner, you can use the advanced analysis, including the number of unique links and their text anchors. After registration, you can use the service to analyze your own site for free. But to investigate the competitors' sites, you have to buy credits. You can also download the analysis of top anchors, top referring domains, and top pages.
BuzzStream Link Building. This service focuses on using tools to help your site find friends. It also includes several SEO tools. Here's what information you get:
Contact Information
email and twitter details
chances of getting a link
analysis of backlinks for text anchor
audience analysis
networking
BuzzStream Link Building tools help to identify links, link to related sites, and manage links. Bookmarking for browsers allows you to add links from the internet easily. All these tools make BuzzStream a unique service.
Finally, let us introduce one of the most comprehensive and effective SEO software that has become the most favorite among both skilled SEO professionals and average webmasters. 
SEMrush is a marketing and SEO solution that includes over 20 different tools. They can help you with:
SEO
Content marketing
Competitors research
Advertising
Social networks
The SEO SEMrush toolkit includes a technical SEO audit to help you analyze your online presence and see what you need to improve. It also includes position tracking, backlink auditing, and analytics. The SEO toolkit enables you to see which tactics will provide you with the best organic traffic.
With a set of social media tools, you can uncover the strategies of your closest competitors. Using Post booster, you can make your Facebook content more viewable. SEMrush saves you time and lets you schedule your posts on five different social networks.
If you are a content creator, take advantage of the content marketing toolkit to find out which topics are most attractive to your target audience, and immediately use that at the forefront. Learn and analyze how your content performs based on visitor behavior and see what needs to be improved.
It is important to note that SEMrush currently has the largest keyword base on the market, and if you are looking for higher SEO rankings, then this certainly deserves your attention.
The most important features of SEMrush:
Organic research
Advertising research
Keyword Research
Traffic analysis
Product announcements
Market researcher
Backlinks
SEO assistant
Diagrams
Social media tracker
Social media poster
Content analyzer
PPC keywords tool
Pricing: SEMrush offers three plans and an enterprise plan, as well as customized solutions. You can try both PRO and GURU plans for free and see if it works for your business.
Final Word
Marketing and SEO are definitely challenging parts of running any business. But when you realize how useful they can be, you know they cannot be neglected.
Whether you decide to manage them yourself or hire a team to be in charge of marketing and SEO, it's always important to find the simplest yet equally effective ways to exploit their potential fully.
Fortunately, as you can see, amazing tools are available today more than ever, and they have proven to be powerful when it comes to solving everyday problems. And what is most important, they also save time.
With the top SEO tools, you can build great feedback strategies, uncover your competitors' techniques, figure out every mistake on your own site or your customers' sites, and improve conversion rates quickly.
Don't let yourself miss out on something so important. Try these tools and see how your conversion rate increases!
Conclusion
We are happy to use all these services in our projects. Unfortunately, we have not listed all the features of these services and programs, but we tried to highlight the most interesting ones. This article will help beginners to start promotion now and touch on the basics of SEO.
Launch Automated Link Building
free
SEO Cost Calculator Tool
Enter URL & See What We Can Do Submit the form to get a detailed report, based on the comprehensive seo analysis.