Branded vs. Non-Branded Traffic: What's the Difference?
Keyword research is probably the # 1 way to increase search traffic and overall website sales. In this article, we'll talk about branded and non-branded keywords, their main differences and benefits, so you know when to use which type of keywords to increase your website traffic and sales in 2021.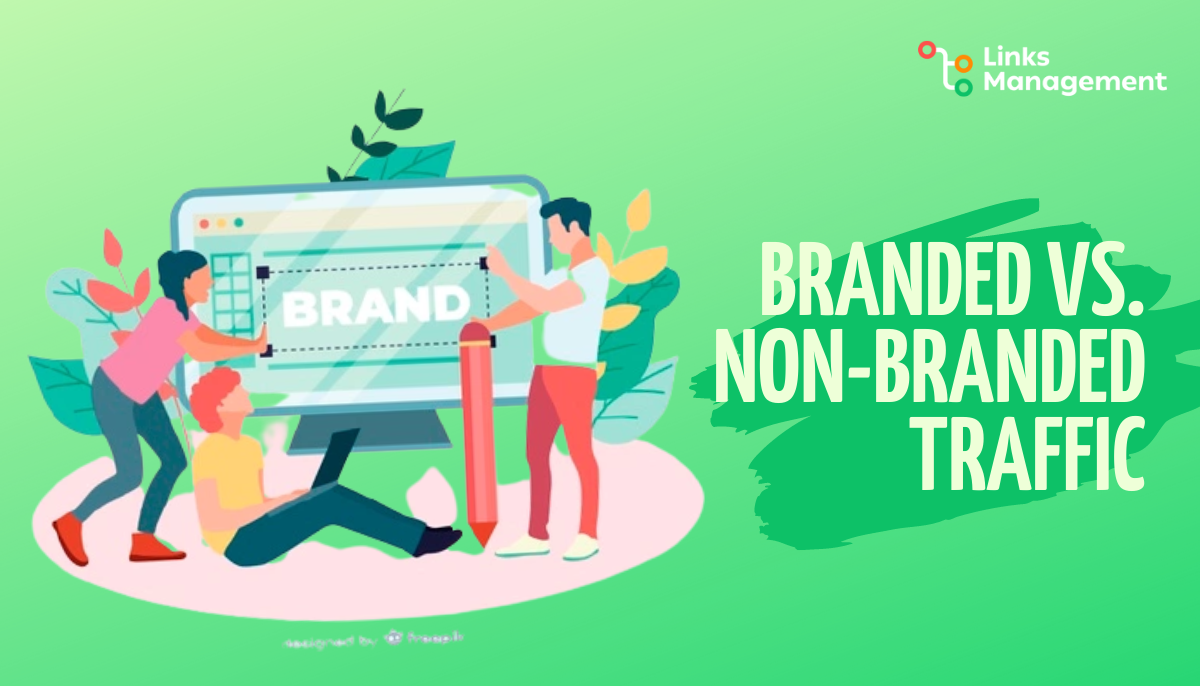 What are Branded Keywords?
Branded keywords are "navigation keywords" that include the brand name.
They are navigational simply because users are looking exclusively for your brand. It simply means that they already know your brand exists and are entering various keywords that are relevant to your brand to find your website or products in search results.
Branded Keywords Can Contain Many Keywords Including:
Your company name
Your startup name
Your products
Your site name
Your agency name, etc.
Examples of branded keywords and their benefits
As we said above, the brand keyword is a keyword that is used primarily to search for a brand or company name. For example, an example of a keyword with a recognizable brand name is Nike.
Nike no longer needs to bid on the 'Nike' keyword alone, as it can also add qualifier keywords, which are also known as 'brand plus' keywords such as:
Sneakers by Nike
Nike Coupon
Discount on Nike shoes
Nike Men's Running Shoes size 12
And the list goes on
What are the Benefits of Branded Keywords?
If you're curious about the benefits of using branded keywords, here are a few of them.
Target People and Hot Leads: People looking for your branded keywords are clearly showing some interest in your brand or company. In most cases, they are already familiar with your product, service, or brand.
This means that targeted people (who already know your brand or company name) are looking for you in search results. As such, converting them has a huge advantage as they can be viewed as hot leads, and converting them into sales will be much easier (compared to those who don't know your brand).
Branded keywords generate more clicks: Did you know that branded keywords generate more clicks? Yes, it's true. A study by Bing found that serving ads on branded terms generated 31% more clicks for retail advertisers and 27% more clicks for travel advertisers. So, obviously, if you target branded keywords either organically or by bidding on PPC ads, you'll get the best ROI.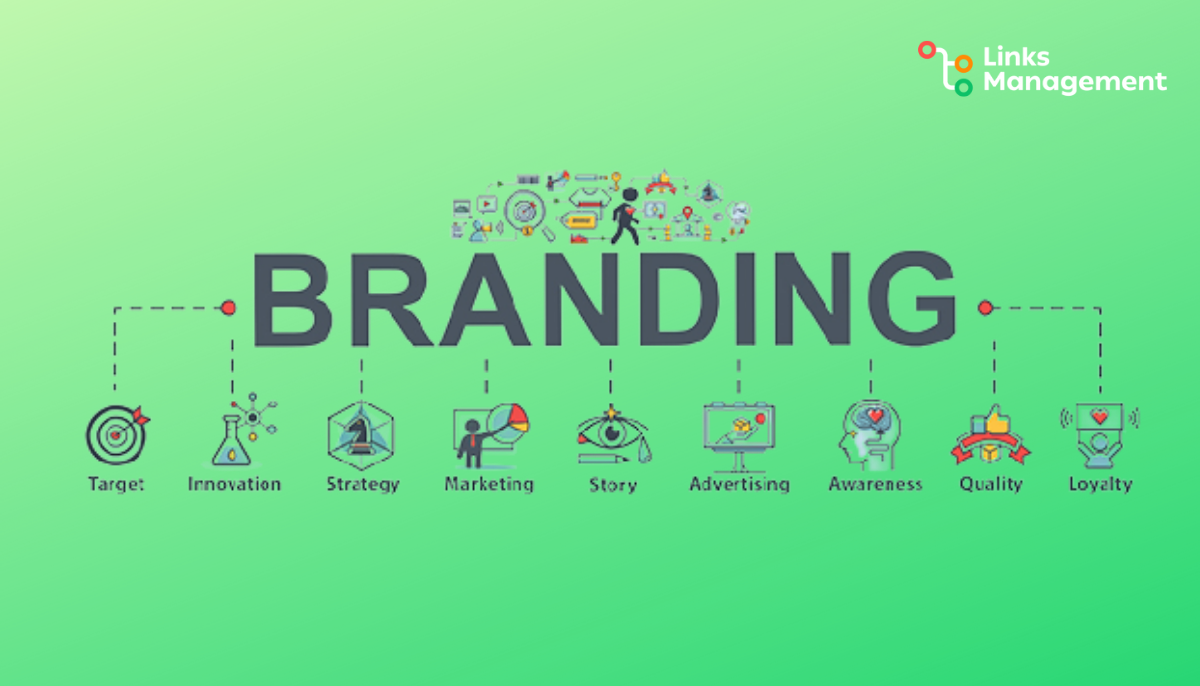 Increased conversion rate. The # 1 reason big brands like Amazon spend literally billions of dollars on paid search is that they know they'll get higher conversion rates by targeting branded keywords.
Thousands of studies have shown that branded keywords are 5x more likely to convert visitors to leads, and paid conversion rates can be 4x higher than organic conversion rates. 
How Easy is it to Find Branded Keywords?
There are several ways to find branded keywords. So let's discuss some of the best and easiest ways to find branded keywords to increase your website's sales and conversions.
Using Google Autosuggest
Google Autosuggest is a savior. It's free, easy, and fast. Just start typing your brand or business into Google. Find a brand by typing a company or product name without pressing Enter and you'll see tons of suggestions from Google.
What are non-branded keywords?
Non-brand keywords are those keywords that are directly related to your brand, company, or products but do not include your brand name.
For example, let's say you run a search engine optimization blog with the website name "Bloggers Passion".
Bloggers Passion is your brand, while keywords like "SEO", "digital marketing", "keyword research services", etc., are not non-brand keywords that DO NOT include your brand directly, but have a lot to do with your website.
Examples of non-branded keywords and their benefits
You can check the examples on Google. If we enter a key term like "photo editing software" into Google, Google instantly shows the most popular editing software tools like;
Adobe photoshop
Gimp
Polarr
CorelDRAW
Etc
As you can see, we have NOT included any branded keywords in this example. That's the beauty of targeting non-branded keywords, as you'll get more insight into other highly relevant terms (even if your brand or company isn't included).
What are the Benefits of Unbranded Keywords?
You can still get benefits by ranking non-branded keywords, although those keywords do not directly include your brand or company name.
More Possibilities: The # 1 advantage of using unbranded keywords in your SEO or PPC strategy is that you have literally unlimited ranking opportunities for relevant keywords (without actually including a brand or company name).
Unbranded keywords give you more options than branded keywords because the keywords your target audience uses to discover your website or products are virtually unlimited.
They help build awareness: Honestly, non-branded keywords help raise awareness about your products, website, services, company, and more. Since people aren't looking for terms related to your brand, they'll basically type in words that are similar to your brand. This allows you to focus on finding highly relevant terms in order to increase the awareness of your products or services.
Enough has been said about non-branded keywords. Now let's discuss some additional questions that can appear around non-branded keywords.
FAQs
Here are some interesting questions you should know about branded and non-branded keywords in 2021 and beyond.
What is branded paid search?
Bidding on branded keywords in paid search results (PPC ads) on search engines like Google, Bing, etc. is known as branded paid search.
This is where you pay for branded terms (for example, "Adidas sneakers" where Adidas is the brand) to appear in Google search results, ie in ads. The money you pay for a branded paid search depends entirely on the competition, brand value, target country or region, etc.
Are there any keyword research tools for finding both branded and non-branded keywords?
Yes, there is a tool called SEMrush. You can use SEMrush's organic research tool to easily find both branded and non-branded keywords. This is how it basically works. You need to enter a domain name of your choice (preferably any of your competitors' sites) and you just need to apply filters. The organic research tool SEMrush instantly shows you a list of branded (or non-branded) keywords based on the filter you choose.
Can I target my competitors' branded keywords?
Yes and no. No, you can't if your competitors' website or brand has watermarks, and yes if they haven't. Targeting competitors' branded keywords (for example, "Evernote alternatives," where Evernote is the branded keyword) has its pros and cons. The biggest benefit is that more people will be able to reach you by searching for the most popular branded keywords.
You just need to make sure you DO NOT target high-volume branded keywords as they also target other competitor sites and your overall SEO or PPC budget increases by targeting such keywords as well.
Is it worth betting on branded keywords in 2021?
Yes, you should, especially if you have competitors appearing for various keywords that are directly related to your brand (or include your brand name). This allows you to protect your traffic from paid search, organic search, and Google rankings.
Final thoughts
Whether you're offering PPC bidding or trying to rank organically, you'll need to target both branded and non-branded keywords. They will both help you increase conversions, expand your reach, bring more leads, and much more from a long-term perspective.
It depends on your brand, website, or company when to use these keywords to increase conversions and website sales. So what do you think?
Do you have any more questions about branded and non-branded keywords? Let us know in the comments.
Order Top-Quality Links and Rank High
free
SEO Cost Calculator Tool
Enter URL & See What We Can Do Submit the form to get a detailed report, based on the comprehensive seo analysis.