How to Efficiently Build Links Using Images? New Tips 2022
While you might be aware of traditional methods of link building, there is also an option to build links with images. Despite the fact that this method is not widely spoken about, you should definitely learn how to build links into images. Even if you know how to build links to your website and recognize the benefits they bring, you should also start link building with images to discover new opportunities for SEO purposes.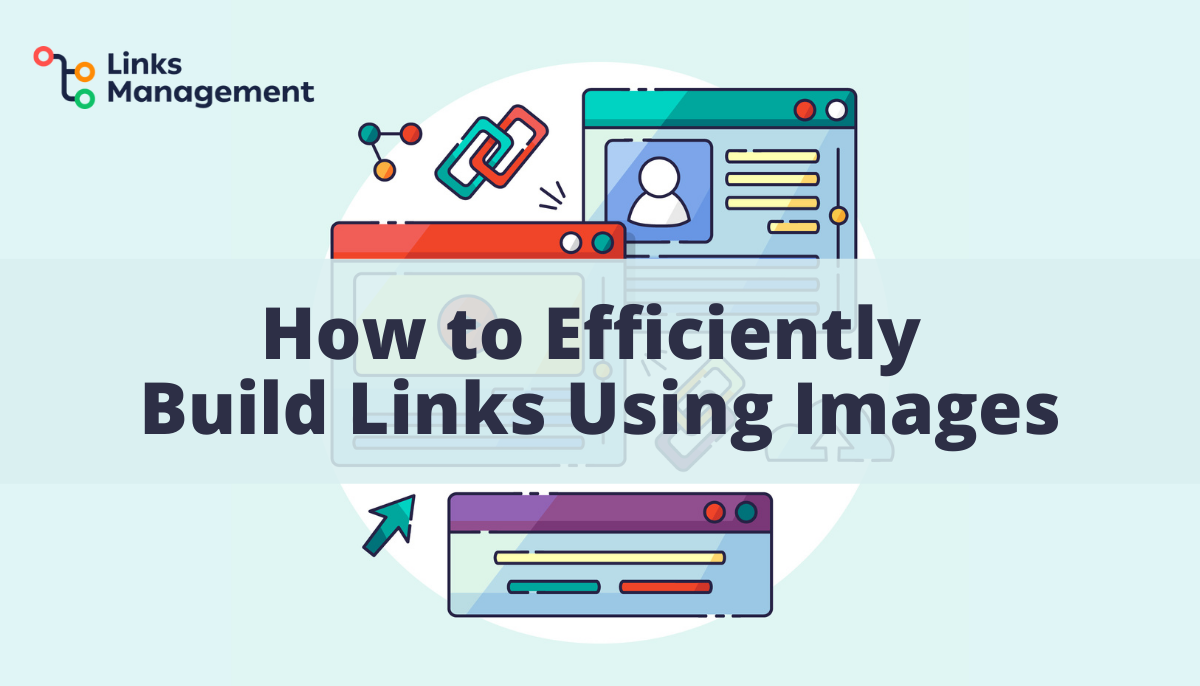 Building links with images should not be a standalone activity within your SEO strategy. It should be harmonically combined with other off-page approaches and link building tactics. That way it could bring the best results for your website and online brand identity.
Link Building in 2022
Several years ago, it was not clear enough what was the most important factor for search engines for ranking websites when listing them on the results pages. However, Google has confirmed that embedded algorithms in its search engine are primarily focused on backlinks associated with the websites. That is why links have the highest priority for the webmasters who are putting effort into off-page activities for the website rankings to get higher in 2022.
In case you already know how to build links to your website, you realize how much time it takes. Finding the proper websites that would ensure a backlink for you could be time-consuming. Luckily, there are specialized services like linksmanagement.com that contain a huge database of online resources for backlinking. Those are usually websites and online platforms interested in linking back to the websites of the companies operating in adjacent industries and thus strengthening their SEO efforts and backlink profiles.
The principles of link building in 2022 remain pretty much the same as in the previous years. First of all, attention should be paid to the quality of the backlinks, while the quantity comes next. For instance, you might get a link from the website with the domain .edu or .gov that usually has high domain authority, which will be much more valuable than even 10 backlinks from conventional online resources.
Recent trends of the present year also emphasize the importance of discovering opportunities for link building. One of those is to build links using images on different pages of your website. More information on how to build links into images using WordPress and other content management systems (CMS) will be described in detail.
How to Build Links for SEO?
When gaining backlinks, always keep in mind the basic principles of how to build links for SEO purposes. Those are a set of rules and principles to the backlinks leading to your website. You should get backlinks that fully correspond to those requirements, otherwise, Google will certainly detect discrepancies if any.
Every webmaster should be aware that most backlinks leading to your website should come from relevant online resources of the companies that operate in the same or adjacent industry. It might not always be so as there are backlinks from other websites that decided to link back to your website without any notification. However, link building on purpose should take into account this simple rule.
Another important aspect in building links for SEO refers to the quality of online resources where these links come from. Those websites should be absolutely credible and have a good reputation on the web. Otherwise, links from suspicious resources will cause many doubts in search engines. This might result in penalties and other restrictions imposed by search engine algorithms.
How to Build Links with Images?
When it comes to the principles of how to build links into images, they are very similar to the general ones. Building links to your website for SEO purposes and building links with images have the same basic rules in mind. Those backlinks should come from credible online resources that preferably operate in an industry similar to yours.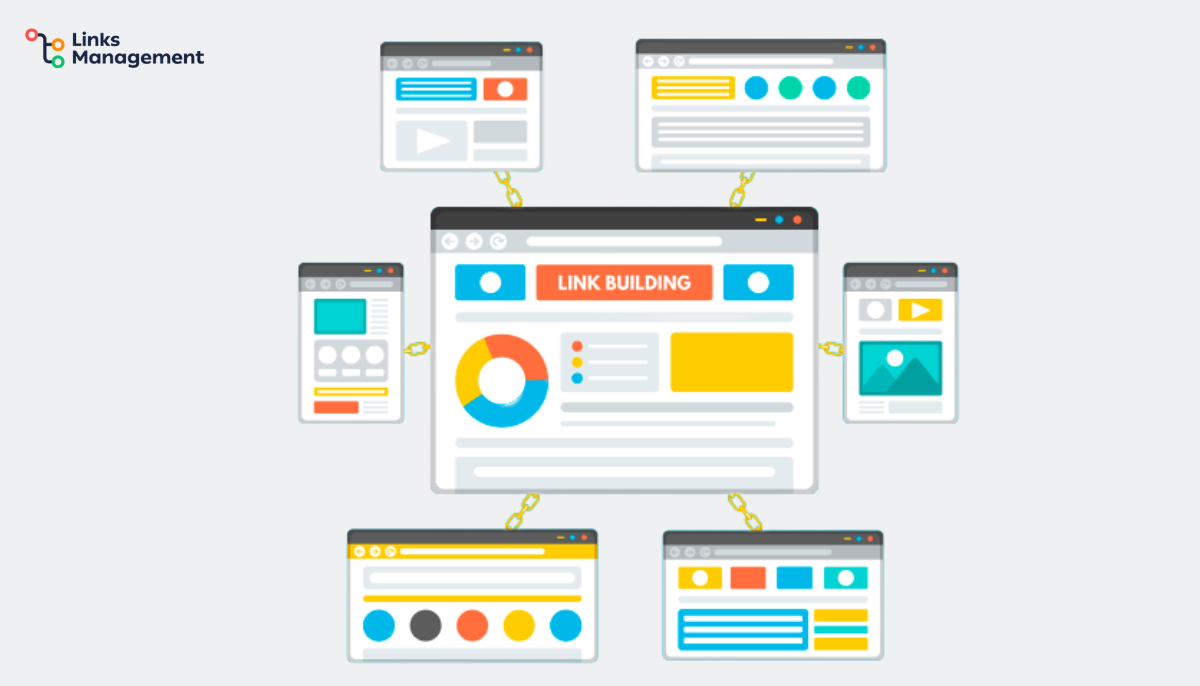 Moreover, using images in the articles is a rule of thumb both for improving user experience and enhancing website rankings on search engine results pages. Images, infographics, and graphs help to better illustrate the material provided in the article. Despite being only a visual component, such graphs and infographics can be used to build links with images for achieving outstanding SEO results.
Before starting to build links into images with WordPress, for instance, you should create those graphic materials first. It would not be enough to take some random picture and insert it in your article. To make the graphic element sharable, you should make it original by crafting it from scratch.
Create images
There are various options for creating graphic materials to be inserted into the article to supplement the written content. That could be infographics, a graph, or an original photo taken by yourself. The type of graphical content depends on the topic of your article and its style, though several types of graphics could be used on the same page.
Infographics
Infographics are probably the most valuable type of graphical content, even though it takes much time for its creation. Typically, the infographics illustrate the material provided in the article with the help of visual elements, numbers, figures, diagrams, and charts. In fact, it could be a summary of the written content or an addition to it.
The value of infographics is estimated as high because it contains much information and is very descriptive. Thus, other resources that are interested in the topic associated with infographics would likely link to it. That is why you should consider creating infographics for your articles where possible as it ensures high chances for effective link building with images.
Graphs
Another type of graphic content you can use within your strategy for building links with images is graphs. Those could be various charts and diagrams that depict certain statistical data in the visual representation. Looking at numbers in the form of graphs and charts is much more clear than reading the number within the entire text.
While graphs and diagrams take less time to be produced, they appear to be of the same value as infographics. Other online resources might want to link to your diagram for referring to numbers and statistical data on the subject. That is why you should definitely consider creating graphs, charts, and other types of diagrams on your website pages where appropriate.
Photos
Taking some stock photos from the web is an easier thing to do for illustrating the content provided on the page. However, that would not be the appropriate approach in case you aim to build links with images. You should consider creating original photos or pictures to attract other online users who would want to link to your images.
Making new photos is not as difficult as you might imagine because there are plenty of available resources for that. First of all, you should take a camera or a mobile phone with high resolution so that your photos are clear. Secondly, make sure that the scene and the elements' disposition on it are appropriate. You might also ask professional photographers to take high-quality photos for you.
The most important thing to consider when taking photos is the value they bring. In fact, those photos should be descriptive enough and illustrate the main idea of the article as well. This is especially important when you write about your products or services. A beautiful photo of the product is pleasant to look at and immediately ensures astonishing perception.
Optimize Your Images
The next step to take after the image creation is its optimization for the web resources. There are certain requirements for graphic elements on the web necessary to make them better integrated into the web pages.
File size
This aspect is particularly relevant for photos and sometimes infographics as well. As a rule, the file size of some photos takes up to 50 MB of disk space. Loading such photos on the web is not appropriate because the page load time would increase dramatically. That is why you should consider squeezing the file with tools that are available in the standard software pack of any operating system.
Format
Depending on the content management system you are using, the format for the graphic elements should be corresponding. For instance, some CMSs require only .PNG and .JPG images, while others could have an extended set of allowed file formats. In case your images do not correspond to the requirements, you should use the file converter.
Design
Make sure that your photo or graphic material is pleasant to look at. Choosing the right colors on the infographics and charts is extremely important because they influence user perception. The same goes for photos as those should be pleasant looking as well. There are dedicated graphic design and photo editing software tools that would help with the proper design.
Craft Proper ALT Text
Popular content management systems such as WordPress have an option to add the alt text for the image. The alt text notion stands for the alternative text and appears as the short description of the image. It could be also considered as the metadata of the image that provides extra information for search engines and contributes to SEO efforts.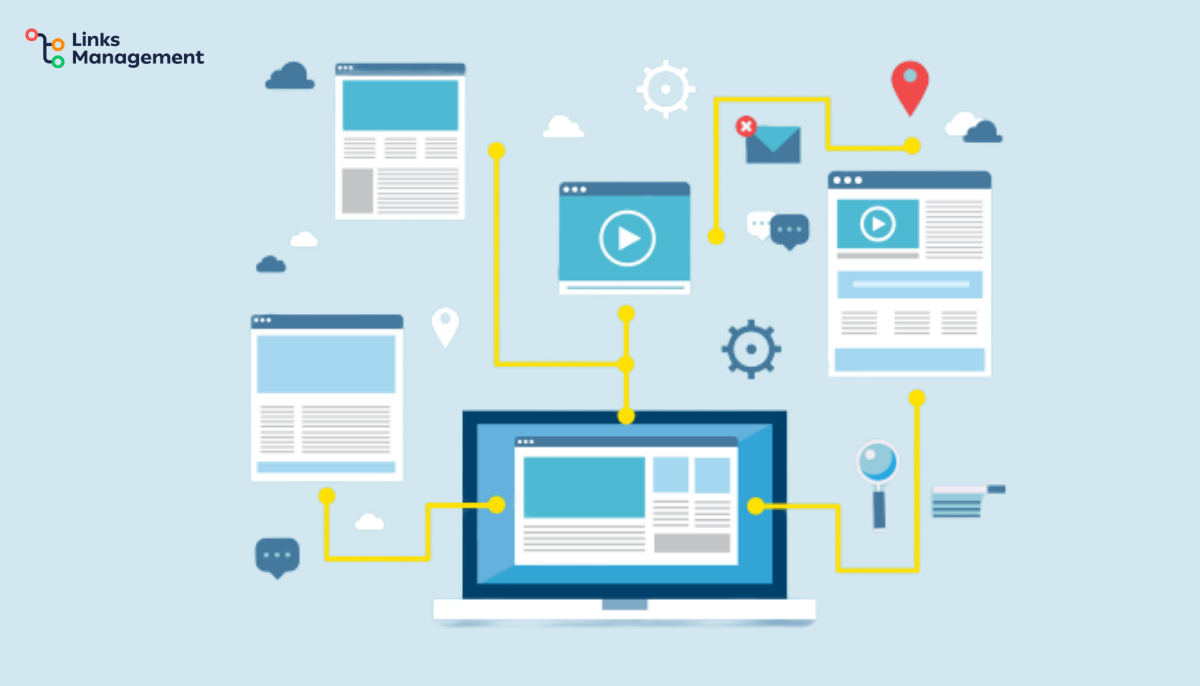 Building links with images on WordPress is everything that webmasters could dream about. Adding alt text to the image is as simple as loading it to the article. You just need to insert a short phrase to the corresponding field in the image characteristics window right after the graphic element is loaded. It is also possible to do that later by accessing the image in the database or directly on the WordPress article page.
To craft a proper alt text, you should keep in mind several simple things. First of all, the alt text should be descriptive enough and reveal the sense of the image. Also, it should preferably contain a keyword that is used throughout the article. That way, people would be able to find your image on the web when making corresponding search intentions.
Build Links with Images
Upon the creation of new images for your articles, you can start your link building campaign. Look for other resources on the web that might be interested in linking to your graphic materials. Then ask them whether they would like to link back to your website or an image in particular.
In case you already have plenty of images on your website, you should use another tactic for building links with images. There are two common methods that would help you to find out which online resources are using your images and which ones would be glad to link to your graphic materials.
The first method is about searching the websites and online platforms that are already using your image without any prior authorization. For that, you should go to the Image tab on Google and upload your photo there. Then Google will provide a list of resources containing that image. If you have the ownership rights for that image or graphic content, you should address the webmaster of the corresponding online resource by asking to insert a backlink.
Another method to gain more backlinks using images is simply exploring your backlink profile. For instance, there is a free service named Ahrefs backlink checker that allows for determining all the domains that are already linking back to your website. You may contact their webmasters and suggest linking to your images and graphs.
How to Build Links to Your Website?
Even though building links with images is extremely effective, you should also consider using standard methods for gaining backlinks. Given that Google algorithms value backlinks in 2022 like never before, you should strengthen your backlink profile.
To help you with that task, there is a variety of free online services that appear effective in off-page SEO and link building in particular. One of them was already mentioned above – Ahrefs backlink checker, one of the most well-known and reliable tools for exploring your backlink profile. It shows the list of domains that contain backlinks to the pages on your website.
Another helpful tool is the Moz backlink explorer that helps you find out more about the backlinks coming to your website. This instrument will also help you to discover link building opportunities, analyze anchor texts, and research competitors' backlinks.
After exploring your backlink profile, you would better understand what further actions should be taken for enhancing your off-page SEO efforts. In addition to outreach campaigns and guest posting, you might also consider creating comments and product reviews on different platforms. Also, try getting backlinks from .edu and .gov domains as they have a tremendous effect on the ranking boost.
Summary
Building links with images is something you should pay attention to in 2022. However, it should not be a priority to create graphical content only for the sake of the backlinks. You should keep the customer in mind first and create quality content together with appropriate graphic materials that supplement it.
Even though images provide an effective new method of link building, you should also utilize other approaches. Creating guest posts and gaining backlinks remain the core of the backlink profile.
Get into the Top Google Ranking
free
SEO Cost Calculator Tool
Enter URL & See What We Can Do Submit the form to get a detailed report, based on the comprehensive seo analysis.