Disavow Tool: When & How to Disavow Backlinks in 2021
The ultimate solution to backlink problems used to be removing them with a Google Disavow tool. All you had to do was analyze the profile, find culprits and remove them quickly and easily by adding URLs or domains to a text file. But the way the search engine works is constantly changing and improving, right? So, the means used 9 years ago may not be relevant today.
They will improve your search traffic, boost your rankings and make on-page SEO a lot easier for you. Become a technical expert for your website by completing this brief tutorial. So, where to start?
So, how effective is the tool nowadays? When and how to use it? Does the search engine team pay attention to the updates in your file? Can you get back the links added to the file by mistake?
The key takeaway is that the tool should be in the arsenal, but you should consider the situation before using it. It's not the main progress maker but can clean up any website when used right.
Here, we'll talk about the Disavow feature overall, preventative removal, and how to utilize it in the 2021 SEO realm.
Sometimes people panic and remove backlinks that are actually quite valuable and used to bring in lots of traffic. We'll talk about such cases as well, offering a solution backed up by John Mueller from Google.
What's Google Disavow?
First of all, let's stop for a second and remember what the Google Disavow tool is, what's a preventative Disavow file, and how to use this approach wisely. The part is written for beginners or SEO enthusiasts who need to know more about the tool before deciding whether to use it. And even if you're a professional, remember that repetition is never redundant (unless it's a frequent repetition of a target keyword on a page).
The tool was introduced back in 2012, which doesn't seem like a long time ago. But in almost 10 years, optimization algorithms have changed dramatically, which affects the usage of the instrument.
Disavow is used by site owners to notify Google about spammy domains, more precisely about links on those domains pointing to their website.
As a result, the algorithm ignores those links and only considers the remaining ones when evaluating the credibility of the website. Of course, the intelligent algorithm uses more factors and data to determine the rating, but the quality of links is still an important one.
Sounds like the ultimate SEO tool, right? But experts say you should use it only if all other means of analysis and troubleshooting were utilized and led to no success. And even after that, the results may be vague.
Why?
When Disavow was launched, the Penguin update was very raw in terms of spam detection. In 2012, manual actions were very frequent, when webmasters would get messages from the Google team saying that they have spammy backlinks. A part of their sites or all of them were blocked from public view, which is called a penalty.
Coping with manual actions, the best way was to:
See the links mentioned in the message;
Disavow links that have done the damage;
Upload the updated file;
Contact the team to notify them the issue has been removed.
Webmasters who didn't know how to handle manual actions would contact SEO agencies and ask them to solve the problem. Firm representatives would analyze the backlink profile, add every spammy domain to the file, upload it, and communicate with the Google team to handle the issue.
The process is labor-intensive but pretty clear. You get a message about the problem, fix it, and get your ranking back.
Nowadays, the environment is very different.
The automatic algorithms become smarter, and there are almost no manual actions. So, nobody tells you whether it's the links that drop your traffic or remove you from the search results.
It may be:
Bad links;
Core updates;
Old SEO tactics;
Bad reviews, etc.
If you automatically remove links, being used to spam as the clear problem of traffic drop, you may lose all the benefits associated with the link. As a result, the traffic will drop, even more, making the situation even more complicated.
When talking about SEO link building, there are many mistakes you can make that will have you rebuild the strategy. We're sharing solutions under every problem description, just to make sure you have a way out of any situation. Click here to read more.
Preventative Backlink Removal: Yes or No?
To be brief, it depends on the situation and the scale of removal. If you don't investigate the issue and add URLs to the removal file frantically, this won't work. Also, if you decide to remove half the backlink profile, expect traffic to decrease.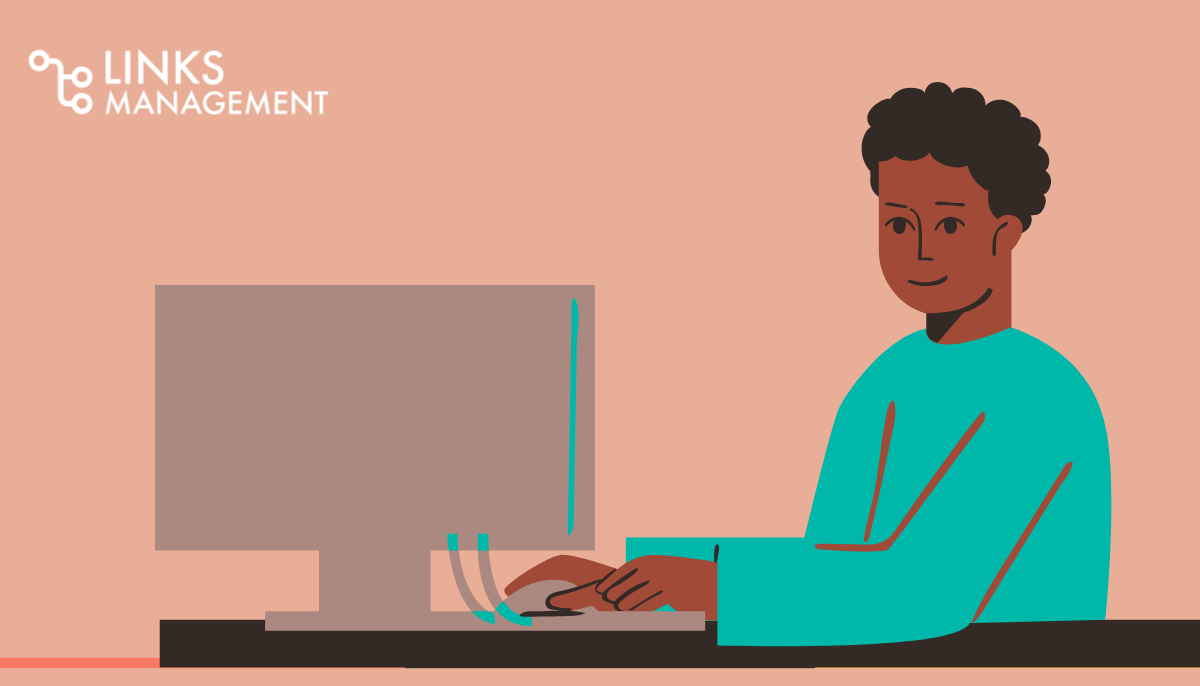 Using Google Webmaster Tools (Search Console now), you can prevent a penalty from happening. For example, if you see lots of spammy links in a backlink profile and are wondering why they didn't hit the ratings yet, it's worth improving the list.
Experts recommend only light touches to the profile, though, that will remove the obviously poor backlinks. There may be several reasons why they are there:
You have bought poor links in bulk;
Competitors are trying to sink your website by building those links;
The domain aims for financial benefits by using your links, etc.
However, if you rely on these links for some reason, i.e. you get lots of traffic from there (not necessarily useful one), expect those benefits to be removed as well. And maybe it's time to evaluate your marketing methods if you get benefits from poor-quality websites.
After their removal, you will have to add high-quality links to compensate.
What If I Make a Mistake?
If you're not sure how to disavow links and remove credible domains from the profile, there's a chance you can get it back. In one of his tweets, John Mueller from Google mentioned that updating the file and removing the needed domains from the list will give you the links back.
Whether the benefits coming with those references will come back quickly, we don't know. So, it's better to be careful.
Some cases don't show any improvements in traffic or rating after cleaning up the file. This means that the search engine team may have ignored the file for a reason. Another case is that you wouldn't have gotten any benefit from those links whatsoever.
This may happen when you don't target the right websites to be donors for high-quality backlinks. False target audience analysis, the nofollow tag you didn't know about, 'blah'-content the link was mentioned in may all be the culprits.
The good news is, those links didn't stain your reputation and the reason for a traffic drop may be less complicated and dangerous.
When to Use Google Search Console Disavow?
Let's see. Google reps say that the algorithms are pretty smart now and tend to ignore spammy links. Along with that, they distinguish credible websites in other ways, which creates a clear picture. According to those reps, the advantage of a disavow is rather indirect most of the time.
So, this shouldn't be your first thought or action when you see a traffic drop.
But the tool is still considered necessary in the arsenal of every SEO specialist. Why?
When you see ratings deteriorating, a broad analysis should be done, including the backlink portfolio check. You should see if there are many spam links appearing in the recent weeks or months. The pattern is pretty easy to see with the help of digital tools available online. To see that pattern, you can use Spam Score by Moz, another instrument, or hire an SEO agency for a more in-depth look into your profile.
After the analysis, if you see that anyway a penalty was on the way for the terrible links you've got recently, disavow them in one go. But make sure to check other metrics and make adjustments when necessary. The bad references may be responsible for the traffic drop, but there may be larger issues waiting for you to discover them.
How to Disavow Links?
If you think disavowing links is the way to go, we'll guide you through the steps of choosing links, creating the file, its format, etc. Even if you don't need to add any links there now, it's wise to check on the file every now and then to see if there are any domains you may need to remove.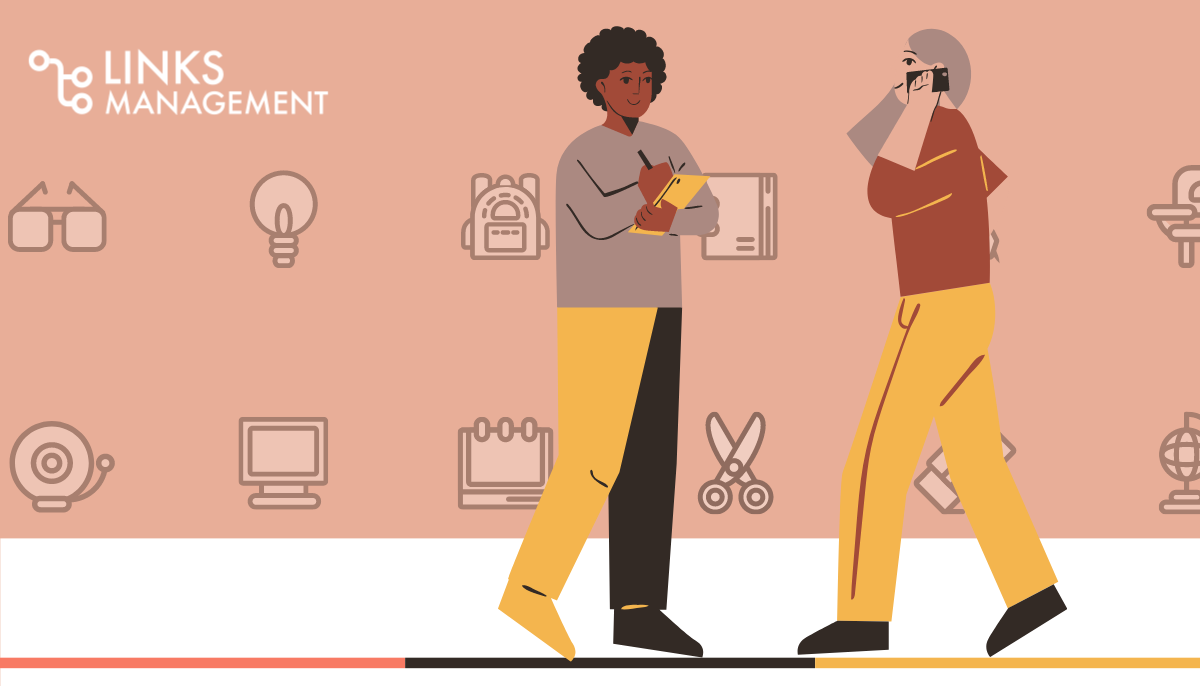 Some disavows were made in panic, after receiving the first manual action back in the day, for example. Some domains even add themselves to the list, failing to understand why there's no improvement in ratings long after, forgetting about their mistake.
If you have a large file from earlier, add the new links to it with a comment (i.e. the date). If you upload a new file, all the old removals will be canceled. So, be very careful during the process.
Choosing Links to Disavow
Here are some guidelines on the link and/or domain choice:
1
Use digital tools.
Use Spam Score and/or other tools to filter the bad links you'll need to pay attention to. Going through thousands of mentions manually will take a long time and isn't necessary after all.
2
Use tables.
Upload the most suspicious ones into Google Sheets, Excel, or another table. For example, if there's a website linking to you 5,000 times, it's worth checking.
3
Remove links that bring no value.
Links with errors, nofollow tags, or expired pages should be deleted. The search engine doesn't value quantity. It's the quality that matters.
4
Analyze the links.
See why a domain uses your links. If there are signs that your content is used to gain financial benefit or the website is just a load of spam, disavow it. You may remove one page or the whole domain, depending on the quality of links posted there.
Have the list with the links/domains you will remove nearby, and continue to the next step.
Creating a Disavow File
So, how to remove backlinks? The file is actually a regular .csv or .txt one. You don't need to download software to create a special format. Every line is devoted to one link or domain:
If you're removing a link, just write its full URL;
In case it's a whole domain, write domain:abc.com;
If it's a subdomain, write domain:blog.abc.com. This is very useful when you want to remove one blog on a large platform. Removing the domain will make every link from every blog on the service disavowed. You may lose a lot of benefits this way. Be careful when writing URLs;
Add a comment with reasons for removal, date, etc. This is done for yourself or people checking your file in the future, not for the search engine.
The Format of the File
Make sure the format is:
You can choose it when saving the list. Click on 'Save As' and choose a proper format.
The maximum size of your file should be no more than 2MB. That's 100,000 lines, which means a hundred thousand links you can remove from the portfolio. The limit is mentioned as the official recommendation from the Google team, although earlier the 10,000-line limit was mentioned.
Do you know what are Guestographics and How They Can Improve Your SEO? Do not waste time and learn the issue right now!
Submitting the File
With the file ready to be uploaded, go here.
Remember that you can't access the instrument within the Search Console. Then, choose the domain you want to remove backlinks to. Make sure all the properties are correct (HTTPS:// instead of HTTP:// or vice versa, www. or no www., etc.)
The final step is to upload the file. You may have either the 'Upload' or 'Replace' button. Make sure to have a copy of the old file, just in case.
Then, wait for the changes, if any, in your traffic and rating. Make sure to analyze other metrics and make adjustments for proper improvement and alignment with the latest SEO trends.
Evaluate the Need for Using the Disavow Tool Every Time
The main disadvantage of this approach is that you can't be 100% sure if the link brings any harm. The page may have a low ranking and seem not the best ally. But what if it brings 10% of traffic to your website? Removing this link may have serious consequences.
That's why it's important to be sure that the link is the problem. If you don't get manual actions from Google, there are a hundred things that might be off. What if it's only a glitch in the system? A temporary fluctuation that will come back to normal in a couple of days.
Take time to make decisions and analyze the results of every action. Gladly, you can return any link by updating the Disavow file. But it's much better to do everything right from the very beginning. You shouldn't lead the search engine to a suspicion that you're buying low-quality backlinks or aren't sure about your content and who reposts it.
Improve My SEO
free
SEO Cost Calculator Tool
Enter URL & See What We Can Do Submit the form to get a detailed report, based on the comprehensive seo analysis.