How to Build Non-Spammy Links: Hints from LinksManagement
‍Rising website positions on the search engines is possible through several SEO ways, though link building was and remains to be the most popular and effective one. Given the quality and power of backlinks, some webmasters apply cunning methods for the sake of gaining more and more of them. This is done with the prejudice that the quantity defines the quality, but things might work the contrary with the backlinks coming from spammy sites.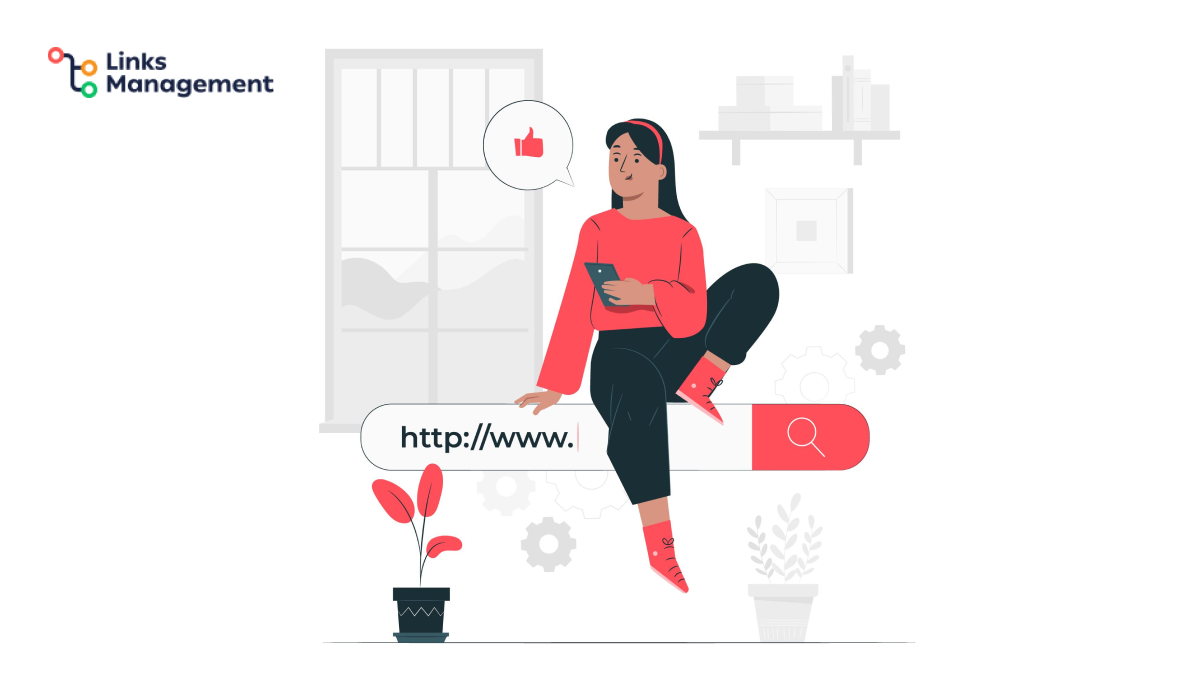 ‍In this article, we explain what spam links actually are and what their typical characteristics are. You will get to know how to check spam backlinks for such features and what tools appear to be the most effective in detecting them. Moreover, you will discover why to avoid spammy links and what threat they carry for your website. And finally, you will learn the best practices for building non-spammy links that would benefit your website.
What Are Spammy Links and Why Are They Dangerous?
‍When referring to spammy backlinks, it usually means the low quality of such links. They are coming from unreputable websites that do not have high rankings on the web and decent page visits. However, such websites still remain to be perceived as sources of recommendations for Google and other search engines.
‍In fact, Google has perceived a high quantity of backlinks as a weighty sign to consider a linked website as significant and important. But Google kept in mind true links that are generated by humans as a way to share a certain website with others. Unfortunately, so-called black-hat links entered the game and changed the way backlinks are treated by Google. Those black hat or illegal techniques use automation in backlink generation that relies only on quantity rather than on quality.
‍Given all the occasions described above, Google has reviewed its policies for link building. Thus, the algorithm update that occurred in 2022 implements smart AI mechanisms that are able to detect spammy backlinks at a glance. This is a response to unfair approaches in link-building strategy and the attempt to bring justice back.
‍Based on this recent algorithm, Google may apply heavy penalties to those websites that implement low-quality spammy backlinks. This may result in abrupt ranking drops, domain authority decrease, and other strict actions that would appear unfavorable for your website traffic. That is why it is necessary to check if there are any spammy backlinks leading to your website being friends with Google.
How to Check Spam Backlinks?
‍The world of SEO offers dozens of tools that help to monitor any website-related statistics. In particular, backlinks checkers are solutions that can easily detect spammy links and recommend removing them immediately.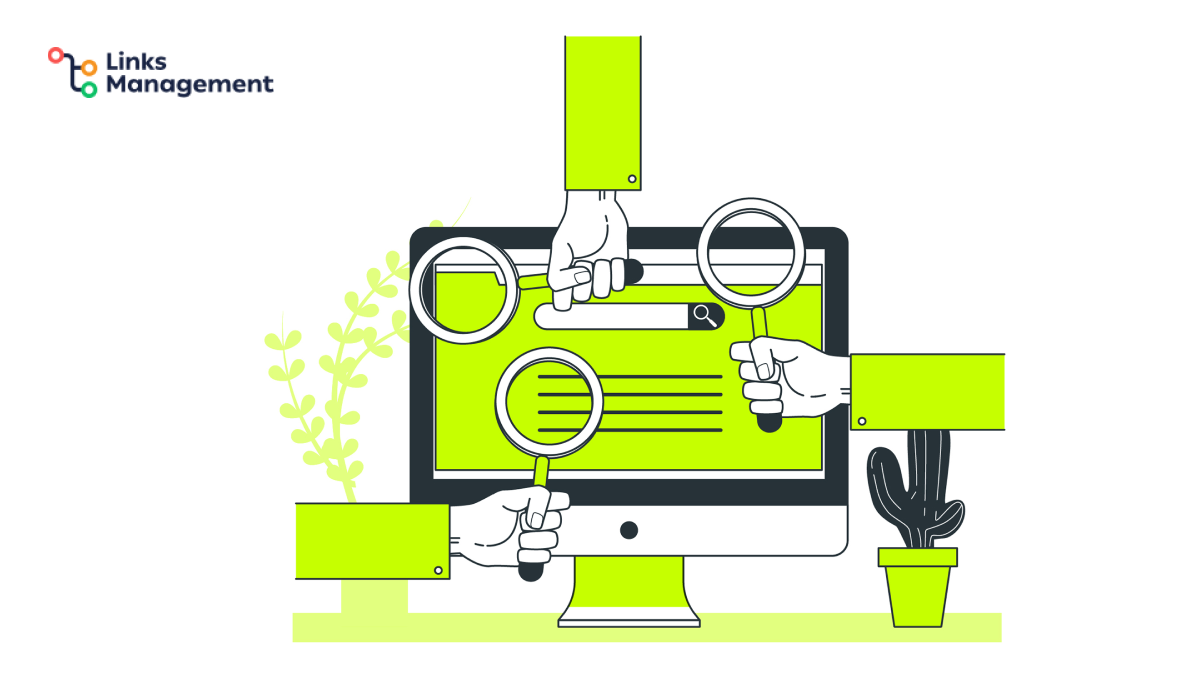 ‍Some backlink monitoring tools automatically detect dangerous backlinks and point them out to their sources. Meanwhile, other link checkers only specify the characteristics of its source, and that is you who decides whether that one is spammy or not. Here you will find a description of the most important characteristics of the source of the backlinks that would help you define its quality.
Domain Authority. Almost every backlink checker provides DA classification for the website along with its credibility scale. If a website has low domain authority, it would most likely be highlighted in red. Otherwise, it may simply means that the particular website was recently created and published.
Ranking. Another feature to consider is the website ranking – its main page position on Google. Note that backlinks coming from websites that appear low on SERP won't promote your website much.
Industry. Check the source website that links back to your website and define which industry it belongs to. In the best case, its sphere should match the one you operate in. Also, you need to make sure that this is not a website from sensitive industries such as gambling, betting, casino, pornography, etc.
How to Avoid Spam Links?
‍Before we proceed to the recommendations on building healthy links, we need to go to the opposite side first. We will explore the techniques that would help you avoid gaining spammy or unwanted backlinks.
Check Backlinks for Relevance
‍The newest edition of Google regulations aims to check the source website industry and determine how it correlates with yours. If AI decides that the source website and you operate in two parallel worlds practically, you won't get any benefits from that incoming link in the best case. Otherwise, Google might decide to apply some restrictions to your website. That is why, you always need to properly check the website you want to get a backlink from and make sure it somehow relates to your business sphere.
Limit Paid Backlinks
‍Even though there are multiple paid link-building services offering backlinks packages that are relevant to your company's website, do not abuse this technique. This means you should not get 200 links in a week as it could appear suspicious to search engines. Use only reliable backlink-building services and in proper quantities.
Contact a Website Owner
‍When some suspicious, irrelevant, or low-quality backlinks were detected by the spam links checker, try to get rid of them as soon as possible. Contact a website owner or rely on any other appropriate contact to get in touch with the company website and ask to remove that backlink politely.
How to Attract Non-Spammy Links?
‍Gaining high-quality backlinks does not start at the stage of SEO strategy implementation – it needs to be considered in advance. Thus, we have prepared several recommendations for content creation and website management that would ensure a constant inflow of cool backlinks.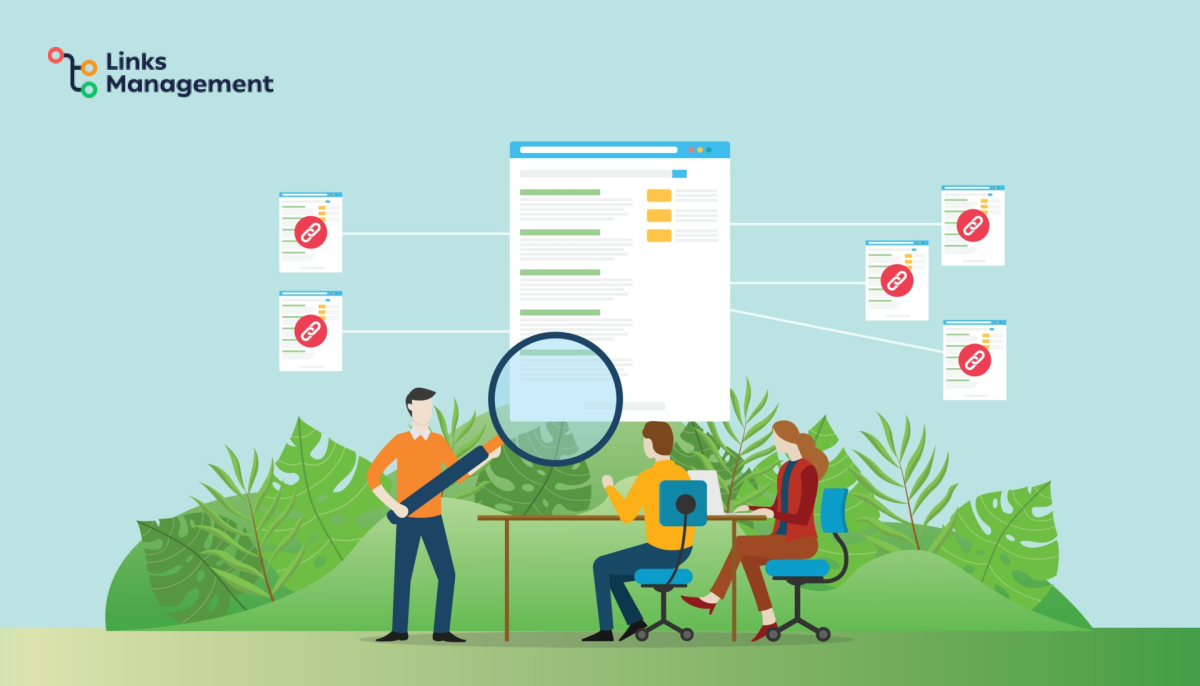 Discover Unexplored Topics
‍
‍There is much content on the web, and sometimes it might seem difficult to stand out from the crowd, but there is still space for uniqueness. To make your content linked from everywhere on the web, you need to make it exclusive so it brings value to those who read it. There are two principal ways to ensure that: write better on the already covered topics or find a new subject that was never discussed before.
‍In the first case, you will need to review how your competitors elaborate on a certain topic, think of what you can do better about it, and start crafting your content. In the second case, things might seem slightly more difficult as you will need to carry out extensive research on the topic but the result will definitely exceed your expectations. At the same time, you will have to make sure that there is interest in this topic among your audience, so your efforts are not in vain.
Review Content Strategy
‍If your content does not get linked as often as you'd prefer, then content strategy evaluation might be urgently needed. This refers both to the topics you are going to create your blog posts about as well as the writing style. Use analytics SEO tools for that and gather user feedback in order to obtain a better understanding of how your content is perceived.
Use Statistical Data
‍Numbers appear attractive not only for financial experts and accountants but for ordinary people as well. Many research findings consistently report that people pay attention to statistical data mentioned on the web as this provides powerful insights into the topic discussed. Therefore, you might consider including statistical data in your articles and blog posts.
‍Before relying on statistical data in your content, make sure it would appear valuable to readers. If you provide some facts from popular sources, that is fine, but that won't make your content much linkable. You should think of performing your own research on the topic with statistical derivations or taking data from your reporting software. Such findings would be exclusive, and thus your content would appear attractive to content creators who link to your content as a basis.
Refer to High DA Websites
‍Instead of hunting for hundreds of low-quality backlinks, which even might be dangerous for your website rankings, it is better to dedicate time and attention to several high-quality backlinks. In particular, contact websites with high-domain authority rates and those with .edu and .gov domain names. This might take ages but persistence together with the argumentation for linking to your website would make their job.
Spammy Links Checkers
‍As we have previously mentioned, backlink checker software would help you detect any spammy links. Moreover, it would help you build quality backlinks by providing suggestions for source websites you might refer to within your outreach efforts. Below find the list of backlink-building and monitoring software that would reinforce your SEO campaigns.
‍Majestic
‍Since 2008, Majestic has offered solutions for working with backlinks in all aspects. For instance, the Bulk Backlinks tool allows you to check the URL from where the backlink comes and decide upon its relevance. Other solutions by Majestic allow users to find which backlinks are present on the websites of competitors.
‍SE Ranking
‍This is an SEO solution that offers a Backlink Tracking Tool for monitoring your backlink profile. It provides diagrams showing how many backlinks were added on a particular date. Also, you'll see the percentage of dofollow and nofollow links incoming to your website. SE Ranking offers a free trial for the Backlink Tracking Tool, so you can try it before you buy it.
‍Ranktracker
‍The tool Backlink Monitor is provided by Ranktracker to perform a holistic overview of your backlink profile. You'll see the backlink history – new links as well as removed backlinks. Moreover, you'll be immediately notified of any spammy or suspicious links.
‍Serpstat
‍This is a complete SEO tool with all the necessary functions for effective website optimization. One of its features is backlink tracking – it detects malicious links, analyses anchor texts, tracks backlinks, etc.
Conclusion
‍Google's value for backlinks in assessing websites has been pursued by most marketers for decades. This has resulted in a sort of madness as webmasters started to invent insane methods for link building, which often were far from being legitimate. This resulted in a phenomenon called spammy link building or malicious backlinks. Moreover, Google has got to know about such a cunning workaround for website ranking boost and implemented a new set of guidelines destined to detect and punish websites that prefer such tactics.
‍Those who want to make their website's reputation clear, need to stay away from spammy links coming from irrelevant and low-quality internet sources. This is possible with SEO tools for backlink monitoring that show the quality of backlinks and detect malicious ones if any.
‍To make your backlink profile healthy, you need to strive for non-spammy links. This is possible when you create valuable content and include research findings data in your articles. Such content is likely to be eye-catching and attract the attention of other websites to link back to you.
Build My Backlinks
free
SEO Cost Calculator Tool
Enter URL & See What We Can Do Submit the form to get a detailed report, based on the comprehensive seo analysis.