How to Check If My Web Page Is Indexed on Google?
‍Do you want to know how to check if your website is included in Google's indexed pages? In a highly competitive online environment, having a website that is adequately indexed has become a key factor in achieving business success.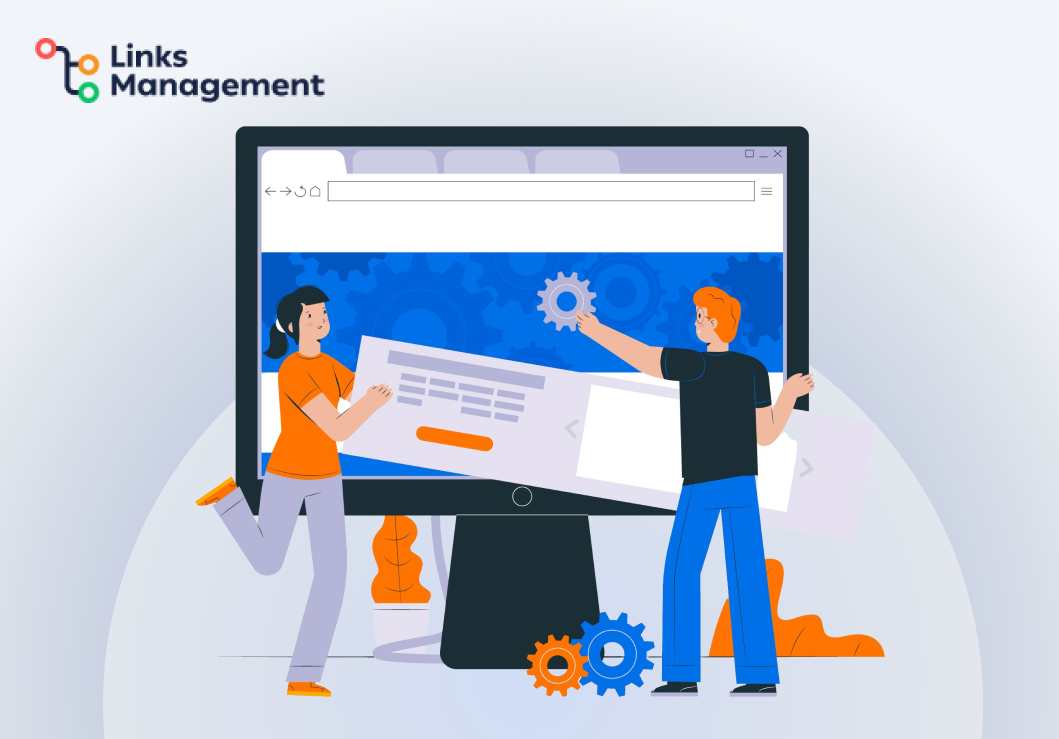 ‍Despite search engine bots constantly crawling the internet for fresh content, recognizing the pages that have been listed by Google and keeping track of their rankings are key to optimizing SEO traffic and enhancing visibility on SERPs.
‍This blog post details the easiest ways to confirm whether your website is on the list of pages monitored by Google's search index, ensuring that your painstaking efforts do not go unnoticed in the digital landscape.
Understanding Google Indexing
‍Google's indexing process involves several complex steps. To discover web pages and collect information, Google uses crawlers, which are also known as spiders. The crawlers, also referred to as Googlebots, scan the entire web, creating an index of web pages on Google's servers.
‍After discovering a web page, the crawlers read its content and follow internal links to other pages on the site. The crawlers add all the collected information from the page to Google's index. Google's index is a database of billions of pages that the search engine refers to when serving search results.
‍Now that we understand the discovery and crawling process, let's shift our focus to the indexing process. After Google discovers a web page and analyzes its content, it adds it to its index. The indexing process analyzes the content of the web page and categorizes it based on relevant keywords.
‍Google employs algorithms to assess the usefulness and value of a piece of content. Upon publishing new content on your website, Google assesses its freshness and relevance to search queries. The indexing process is crucial because it ultimately determines whether your page appears in Google's search results.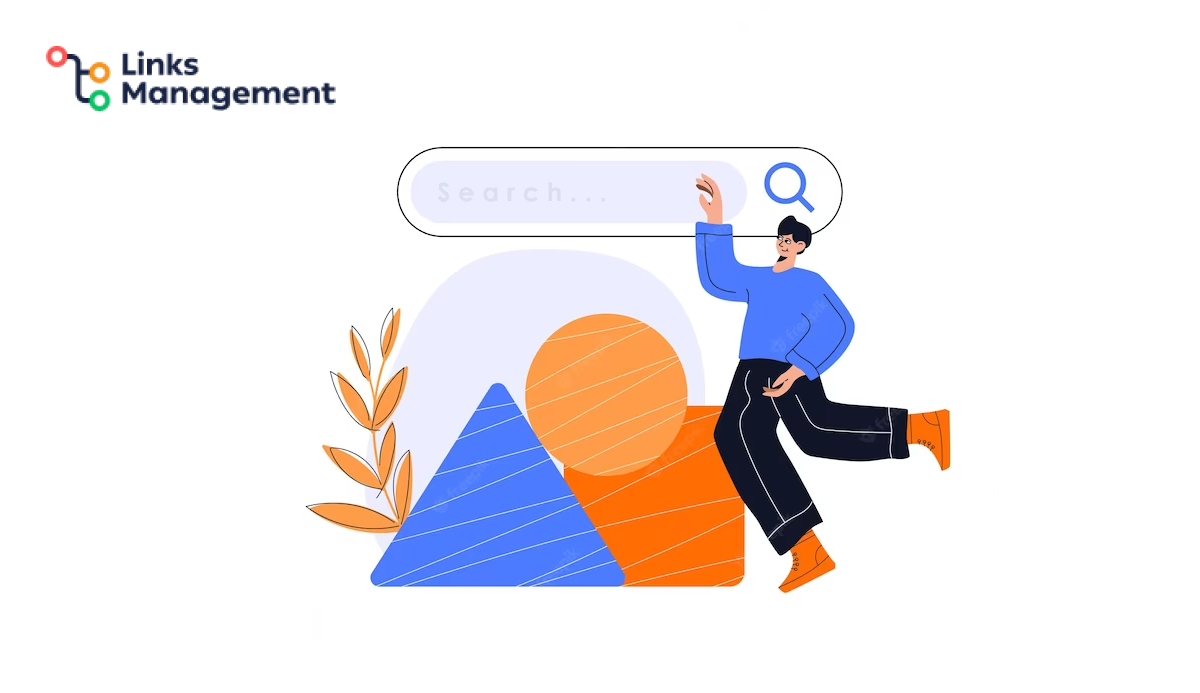 ‍After being added to Google's index, your page becomes eligible to appear in search results for relevant queries. Several factors, including content relevance, backlinks, site speed, and user experience, impact your page's ranking.
Checking Indexing Status Using Site: Operator
‍To check your website's indexing status, you can use the "site:" operator in the search bar of Google, which is a straightforward and effective method. This post will explain what the "site:" operator is, how it works, and how it can be used to check the indexing status of your website.
Step 1: Search on Google
‍To begin, open the Google search engine in your browser and enter the "site:" operator, followed by a space and your website's domain name (without using "http" or "https"). For instance, if your website is located at www.yourwebsite.com, type "site:yourwebsite.com" in the search bar. After entering the search terms, press the Enter key.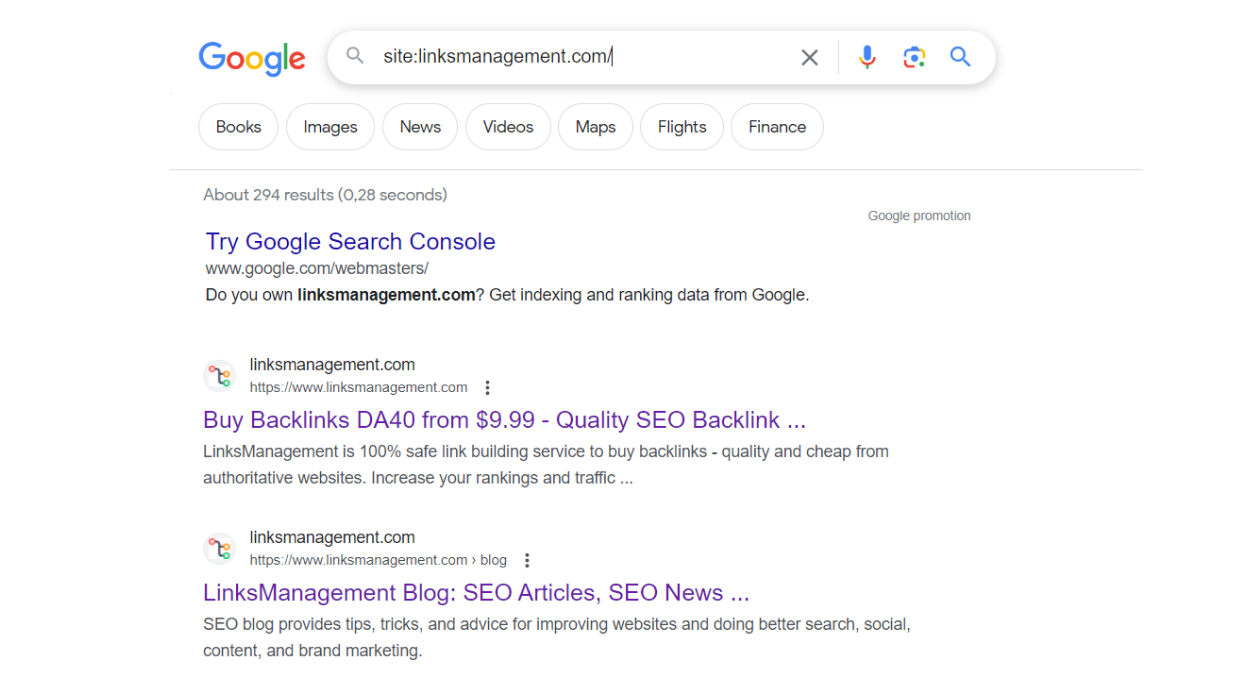 Step 2: Study the Results
‍A list of web pages indexed by Google will appear. If Google has not indexed your website yet, the search results will indicate that there are no indexed pages.
‍If you have many pages on your website and wish to check a specific page, add the URL of that page after your website's domain name in the "site:" operator search. For instance, "site:yourwebsite.com/your-page."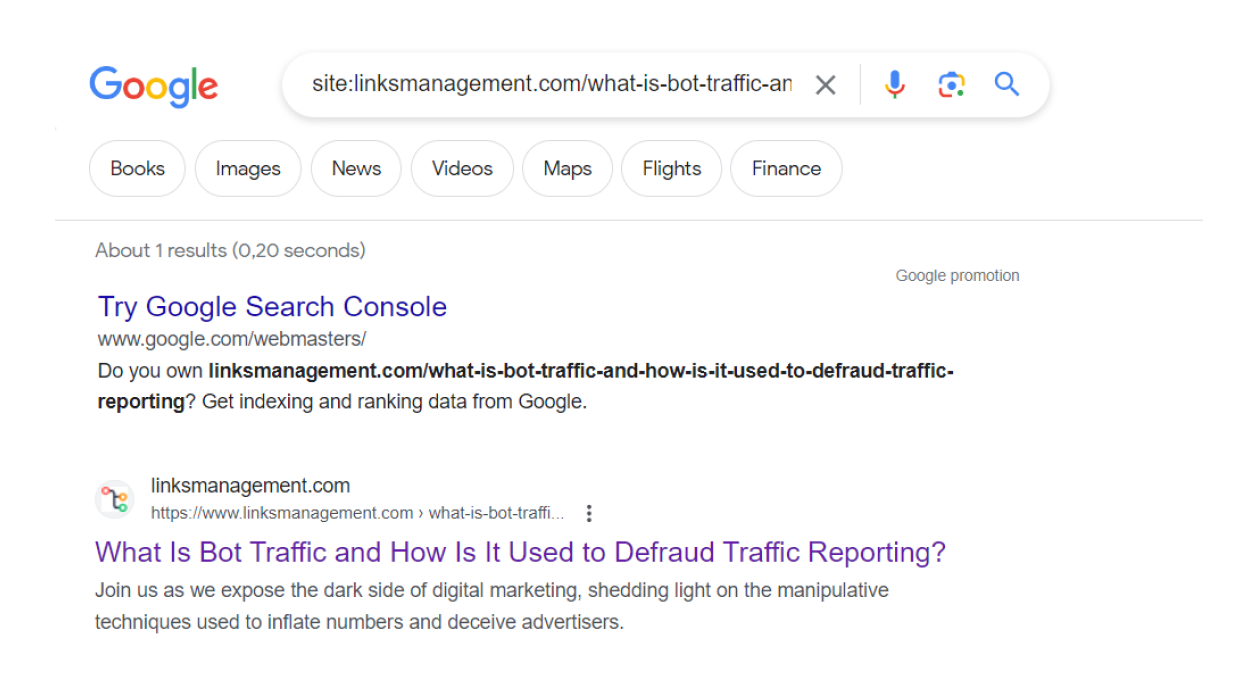 Step 3: Check the Cache
‍The "cache" feature in Google shows the version of your webpage as indexed by Google. Click on the "cache" link below the search result to check if Google has a cached version of your page. This feature shows the date and time Google last crawled your page. If the version displayed is outdated, it means Google hasn't indexed your page recently and you may need to resubmit it in Google Search Console.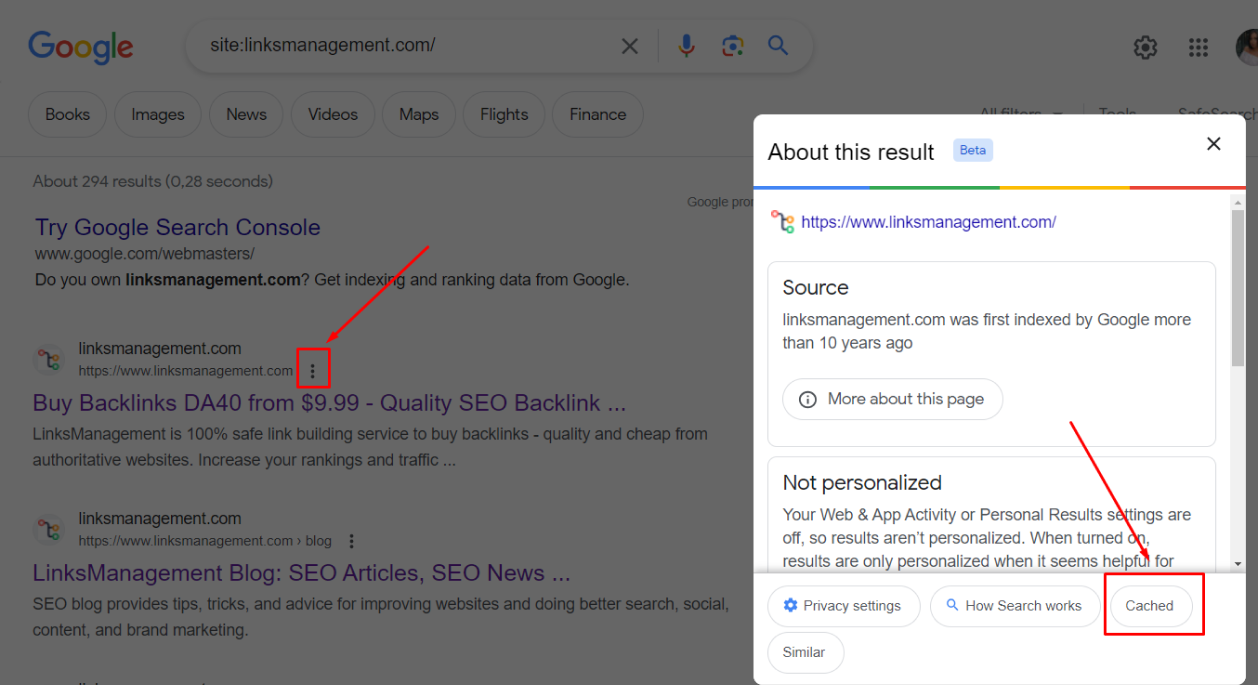 Step 4: Check Google Search Console
‍To check whether some of your website's pages haven't been indexed, you can view your Google Search Console account for further information. Navigate to the "Coverage" tab in Google Search Console. Here, you'll find a report of pages that Google crawled and indexed. If a page isn't indexed, Google Search Console will provide you with details on both the cause and solution of the problem.
Step 5: Fix Pages That are Not Indexed
‍To have your website's pages indexed by Google, you need to resolve any indexing issues. Server errors, low-quality content, and duplicate content are common reasons why pages may not be indexed. Identify the cause of the issue, fix it, and submit the page for re-indexing using Google's URL inspection tool in Google Search Console.
Utilizing Google Search Console
‍Google Search Console is a no-cost service from Google that assists with overseeing, upkeeping, and refining your website's visibility on Google search engines.
‍To use Google Search Console, website ownership verification is mandatory. The process is easy and uncomplicated. Initially, logging into your Google account is necessary. If you do not have one, create a new Google account. After signing in, access the Google Search Console website and add your website to the console by clicking on the "Add a property" button. Enter your website's URL and click "Continue". Choose a suitable verification method and confirm that you are the website owner. Once you have confirmed ownership, you will be able to access all website data.
‍After adding your website to Google Search Console, let's move on to the next step: checking the indexing status. The Index Coverage report in Google Search Console helps you verify whether Google has indexed all pages of your website. Access the coverage report and check if there are any errors or warnings that could prevent Google from indexing your website's pages. The report also displays which pages are included in Google's index and which ones are excluded. Fix any problems immediately if they are noticed.
‍After checking your indexing status, the next step is to optimize your website's performance using Google Search Console. Review your website's performance, identify areas that require improvement, and take appropriate action. During the performance analysis, concentrate on metrics such as clicks, impressions, and click-through rates. Review the search queries report to identify the keywords people are using to locate your website. Leverage the data to optimize your website's content.
‍The "Sitemaps" feature is another essential feature of Google Search Console. A sitemap is a file that lists all the URLs on your website. Submitting a sitemap to Google Search Console will help Google discover and index your website's pages faster. The process of submitting a sitemap is straightforward. Navigate to the Sitemaps section in the report and include your sitemap URL. Google will initiate the process of crawling your website and incorporating newly discovered pages into its search results.
Monitoring with Sitemaps
‍What is the importance of sitemaps in website monitoring? Sitemaps assist search engines with crawling and indexing all of your website's pages. They reveal the structure of your website, providing a roadmap for search engines to follow. Submitting a sitemap to Google enhances the chances of your pages being crawled and indexed. This is particularly crucial for new websites with limited inbound links. Search engines may not discover all of your website's pages without sitemaps. Sitemaps help optimize website content by providing valuable metadata, such as page update frequency or page priority.
‍Google Search Console is one of the most popular tools for creating sitemaps. Start by creating a Google account if you don't have one yet. Then add your website to Google Search Console. After confirming your site, click on the Sitemaps section and select the Add sitemap button. Now, copy and paste the URL of your sitemap. The sitemap can be in XML, RSS, or Atom format. You may also create a sitemap using third-party tools, such as XML Sitemap Generator. Remember to submit the sitemap URL to Google.
‍Sitemaps offer valuable insights into your website's performance, particularly its indexing status. You can monitor your sitemap to verify if search engines are finding new pages or encountering any issues. If a page is not being indexed, it may indicate that the page is not optimized for SEO or that technical glitches like server errors or blocked robots are preventing the page from being indexed. You can address such issues early to prevent any detrimental impact on your website or SEO rankings.
‍Monitoring your sitemap can also assist you in determining your website's overall SEO performance. Analyzing your sitemap may reveal that certain pages are being crawled or indexed less frequently than others. This analysis can assist you in adjusting your content creation strategy and enhancing your website's search engine optimization (SEO).
Google Analytics and Indexed Pages
‍For those who find it challenging to track and optimize their website's performance, Google Analytics is the ideal solution.
Understanding Indexed Pages
‍Indexed pages refer to the web pages on your website that search engines such as Google have crawled and made available to users in search results. These pages are the ones that display in search results and bring traffic to your website. Through monitoring your indexed pages, you can acquire useful data regarding their performance and pinpoint ways to improve them. Google Analytics can assist you in calculating the number of pages that are indexed and how much traffic they receive.
Setting up Google Analytics
‍The process of setting up Google Analytics is straightforward. To begin, create a Google Analytics account if you don't already have one, and then add the tracking code to your website. After you connect your website to Google Analytics, you can start collecting data about your indexed pages.
Tracking Indexed Pages
‍To track your indexed pages, go to the "Site Content" and then to the "All Pages" section in Google Analytics. A list of all the tracked pages can be viewed from there. Pages with higher traffic indicate that they are more indexed. You can also track metrics such as bounce rate, time spent on page, and user behavior to measure the level of visitor engagement with your indexed pages.
Analyzing Performance
‍After understanding the metrics, analyze the performance of your indexed pages. Do some pages receive more traffic than others? Do visitors leave your site after visiting any specific page? Analyze these metrics to identify the areas that need improvement in the performance of your indexed pages.
Making Improvements
‍After identifying areas that need improvement, it is time to take action. To keep visitors engaged, updating the website content and improving user experience may be necessary. Making these changes can improve the performance of indexed pages and attract more traffic to your website.
Conclusion
‍This post explains the significance of monitoring the Google indexing of your web pages and provides the basics of how to do it. Ensuring proper website indexing on search engines is vital in obtaining visibility for your business. Sometimes, despite being indexed, it can take time for your content to appear in relevant searches due to Google's algorithms.
‍Always keep track and check for changes regularly. Quality content establishes a connection with viewers, while checking indexing status increases the chances of being found by those interested in your offerings. Regular maintenance can effectively maintain your page's competitiveness on Google's search engine results pages.
Build My Backlinks
free
SEO Cost Calculator Tool
Enter URL & See What We Can Do Submit the form to get a detailed report, based on the comprehensive seo analysis.