Google Penalties: How to Analyze Backlink Profile for Penalties?
Many companies, even perspective ones, are struggling to increase their traffic and sales by creating annoying spammy pop-ups and notifications, hoping to engage more users. But, unfortunately, they don't consider other technical things of marketing and don't delve deep into search engine algorithms and strategies, omitting to check bad backlinks to strengthen their content.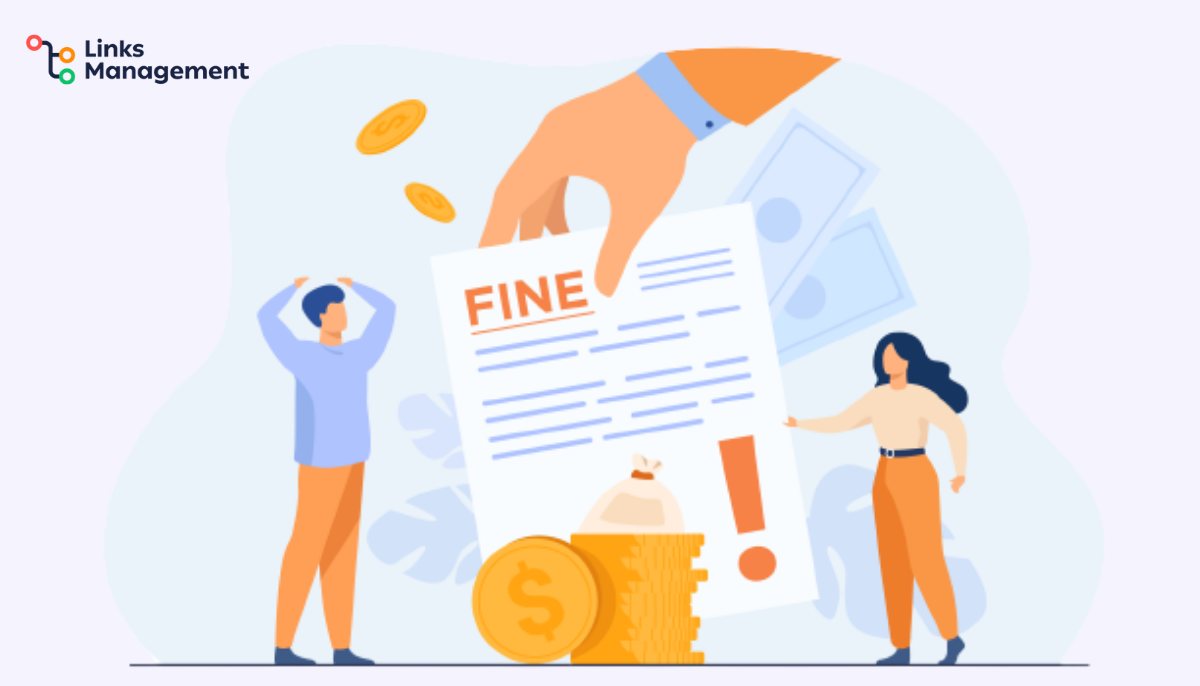 An adequately chosen SEO strategy will help businesses grow their organic traffic and increase profit. It's vital to master whitehat backlink building to outrank opponents in the niche and operate within Google rules.
However, the way to success is full of fails and pitfalls every marketer and web admin came across before getting the top ranking in Google. This article will talk about Google penalties, what they are, how to deal with them, and how to improve your position in search engine ranking to look engaging and relevant to the users.
Facing Google's Quality Guidelines: Things That Will Make You Abide by the Search Engine Standards
Speaking about penalties, we mean manual actions (as Google names them) that can be imposed on a website by the QA antispam team when it violates Google's quality standards. It can lead to a ranking drop and loss of organic traffic. For example, look through the major guidelines Google presented to the companies to create a website and hold on to an ad campaign that won't bother users' needs:
Concentrate on crafting high-quality content with informative and clear articles.
Think out well about what keywords a user will type to find your website. Then, be sure that your pages have those words within the text.
Provide logical and precise website pages design, i.e., create UX page hierarchy.
The content of the pages and used links should enable search bots to crawl your website easily. Put unique images, relevant backlinks, and outbound links to make Google track individual users' online behavior.
Use valid HTML pages to make all links work.
Adjust your website layout using a Mobile-Friendly test and improve page loading time.
So, as you see, Google's quality requirements are mainly focused on guaranteeing a perfect user experience and a website's high ranking. Therefore, avoid creating pages for any search engines, but make them for your audience. Make it all possible to satisfy the users' needs and be useful in solving any issues.
Forget about such things as cloaking, doorway, cunning redirections, copied content with improper keywords – these sneaking techniques will bring you down for such malicious behavior. Furthermore, if you don't abide by Google quality regulations, it'll consider your actions as spam, which will result in non-indexing the website and too low ranking.
Major Ways Google Identifies Spam: Will I Be Notified About It?
According to the provided information, Google can use both AI-supported automated antispam systems and manual webspam specialists. But, how to know if the Google QA team has detected tough spamming features on your website? Fortunately, if it was done manually, you'll notice it in Google Search Console. You get a notification that a particular issue was detected, what it is, and what will affect your site.
By the way, the most common issues detected manually are third-party spam, bold and plain content with zero value, cloaking, and unnatural links to and from a website. However, if spam detection was made via Google algorithms, there will be zero messages. So, the only way you can identify it is to check your organic traffic on Google and see whether there's a drop.
Link-Related Penalties as One of the Harshest Violations of Google Quality Guidelines
Today this problem is the most widespread because programmers or marketers manipulate Google by implementing unnatural links, making it even intentionally. But, in most cases, they know they're likely to be punished by spam crawlers.
Here an advertiser or webmaster deals with a link scheme that means manipulating outbound and backlinks, which eventually can result in a negative ranking on Google. The main reasons for the link scheme are exchanging services, posts, products for links, content with an excessive amount of links, cross-linking, keyword-rich anchored articles, etc. In simple words, unnatural links aim to improve your website ranking by ignoring a quality guide.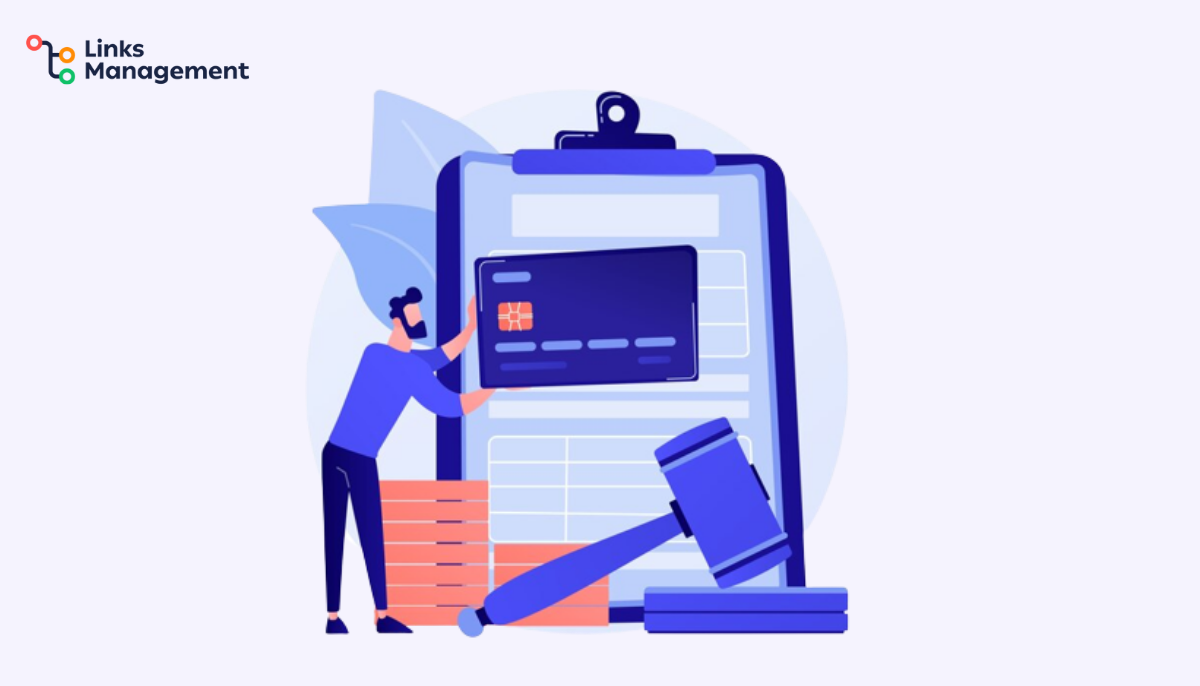 When launching a new ad campaign or purchasing a website, it's necessary to conduct a link audit. That means you need to remove information from low-quality sources and overloaded anchored text with irrelevant links. Using the backlink checker, you should analyze the backlink profile. Ideally, it should be URL-anchored, avoiding references from diverse domains.
Nevertheless, your website can have recovery after the penalty. Your rating can even increase if you'll try to build a reputation and trust in your content anew. To rehabilitate, you need to eliminate unnatural links by disavowing them and cleaning your link profile.
You need to send a request for webmasters to remove those links, but it won't happen in one hour. If you fail to do it, the next step is to disavow the whole page or domain. But, you should provide proof to the QA department of what you did, added, and the reason for these problems. Extra effort is required to execute the reconsideration requests.
Blackhat SEO Tactics to Avoid: What Techniques Can Make You Be at Rock Bottom of Google Ranking
Let's analyze the list of the most popular actions of dodgy and lazy marketing specialists that will eventually result in Google penalties:
1. Paid links can affect your ranking negatively because the Google algorithm identifies them as links that are bought to boost your audience. It's considered to be a blackhat SEO technique and is one of the link schemes that manipulate the ranking algorithm.
But why do business owners buy links? Paid links save much time, and you get results very fast. There's no need to pay extra attention to crafting profound content and waste time trusting the users. Simply buy links, and you'll get a broader audience. The more money you have, the more links you will place in the text.
By the way, paid links are costly stuff, i.e., the cost can reach $350 on average. Keep in mind, it's risky because Google can catch you easily and detect that you use paid links in a moment.
But, these tactics will end up with a harsh penalty from Google, and it'll be difficult to recover your website.
2. Using too many keywords. When you repeat the same keywords, it leads to the case when your text sounds unnatural and robot-like. Therefore, it won't hook the users' attention. How to solve this issue? It's easy – despite it being quite time-consuming, you can examine the topic deeply and use more natural expressions people use to dispute the chosen subject.
Including such a section as FAQ will facilitate your content and make it engaging to the users. Another, easier way to add relevant keywords is to analyze what keywords are lacking. You'll see which ones are used by high-ranking websites.
3. Content spinning is just a simple rewrite trying to create as many "original" articles as possible to make backlinks easily and rapidly. It usually results in poor content that doesn't engage the audience.
4. Creating doorway pages to rank for the defined keywords. It's just a passage to the major content that usually isn't useful for users. It often redirects to another webpage by creating numerous subdomains to boost ranking.
These are similarly looking pages that differ slightly, for instance: by using the keyword "order hand-made cheesecake for b-day," blackhat SEO specialists will build tens of various pages with the keywords "order hand-made cheesecake for b-day in New York", "order hand-made cheesecake for b-day in Washington", "order hand-made cheesecake for b-day in Chicago", etc.
5. Applying negative SEO to underpin a reputation of a competing website by writing negative feedback or putting poor backlinks there. However, it's not so effective because Google will identify low-quality backlinks in the short term. So, instead, it's better to match the searcher's intent and provide them with the things they're looking for. So, you'll make your ranking moves up.
Backlink Profile Audit as a Major Part of SEO Link Audit Strategy
A backlinks audit is a comprehensive analysis of sites used to link to your domain, it assesses links quality, quantity, anchors, etc. Due to this technique, it's possible to determine competitors' backlinks and outline what content to create to target their material. Additionally, this analysis is a great chance to check spammy backlinks you need to disavow. You'll benefit pretty well by applying backlink analysis:
You'll understand your website value thanks to users' activity. You'll see that other sites will follow and link to you because they find your content fitting and worthy of attention. So, they don't mind sharing your branding on their pages.

It assists in finding unique SEO destinations. Analyzing your opponents and finding high-rating backlinks on their sites will advance your SEO. Thus, you can compete in SERP with new strong backlink background.

To conduct backlink analysis properly, you can use third-party audit tools that will help to fix your content in the best way. You can rely on leading SEO backlink audit platforms that can offer you various perks, and the most popular are Ahrefs, Ubersuggest, Linkody, Open Site Explorer, Majestic SEO, and SEO Spyglass.
No difference what SEO tool you choose, it will help you to analyze the number of websites linking to your page, their originality rate to vouch for an authentic domain, the authority level of the used links, and what anchors link to your site. A strong sign of well-considered content is applying numerous backlinks from credible sources.
Effective SEO Practices to Raise Your Website Visibility
Every algorithm has specific points that are better to adhere to promote website ranking and boost the likelihood for Google SERP schemes. They'll help you improve your content to hold a place on the first page of search engine rank. The more SEO tips you'll incorporate, the higher quality you'll receive, and it'll be easier for Google to assess and index your website.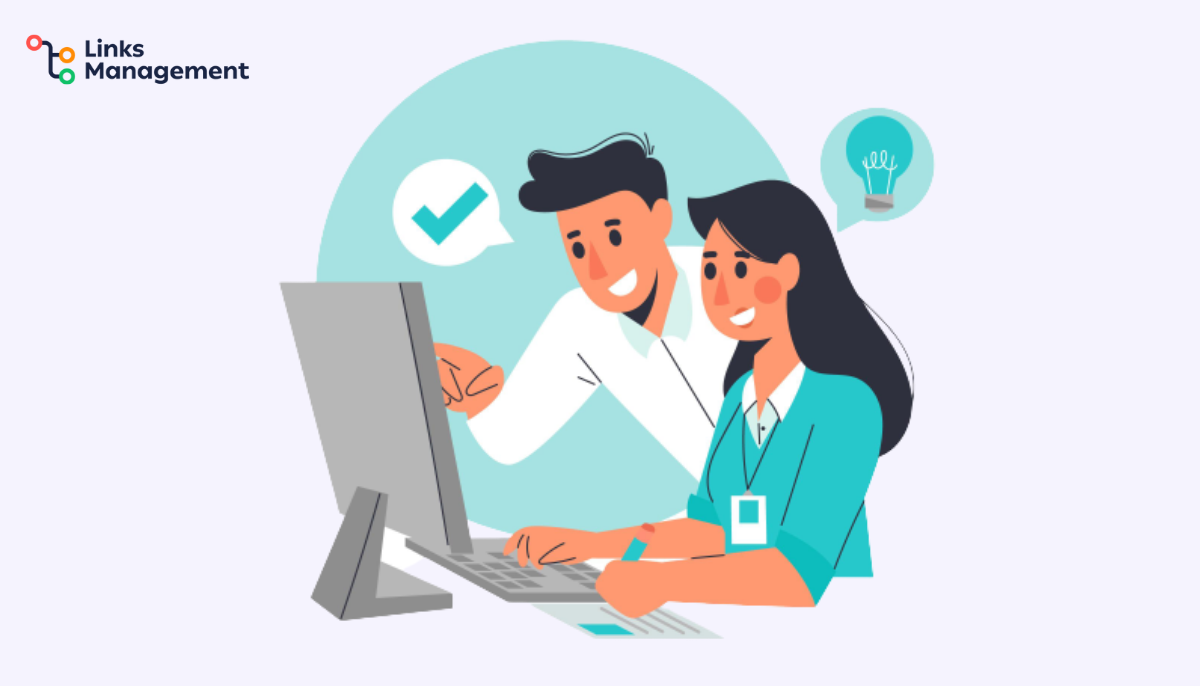 So, see what best practices of SEO you should follow to succeed:
Craft stellar meta tags to give an exact insight into your content.
Enhance your site with visual content optimizing images.
Write impeccable content that matches users' needs.
Make your content targeted to users' requests.
Get more backlinks to improve your ranking.
Apply UX to engage more users.
Deal with internal linking.
Check pages load time.
Follow EAT strategy to optimize your content. This acronym means "expertise – authoritativeness – trustworthiness", which Google considers while detecting the quality of a website, besides taking into account its useful aim and YMYL (Your Money Your Life). Remember that your content should be user-focused in order to inform, teach, encourage, share some media files, etc., to meet their preferences and expectations.
YMYL content is the information that directly impacts the users' mental health, well-being, security, and financial stability. It includes such topics as news, finances, health-related issues, online shopping, etc. Generally, this content closely deals with a person's living, facilities, and mentality.
Conclusion
To finalize, the best solution is to make first-class content with appropriate links that will bring original and helpful material by receiving the audience naturally. The more users will like your product or services, the greater chances you'll get to be highly ranked in a search engine.
Considering that most Google penalties are imposed because of poor-quality content and black SEO techniques, all you need to do is adhere to the quality standards, possess a natural link profile, and preserve the EAT &YMYL standards. In addition, try to prevent hacking and duplicated content from your website by monitoring it constantly – it'll help remove user-generated spamming.
Add precise information on proper pages according to Google quality regulations. Let's think together: blackhat SEO isn't worth that risk, thus stay obedient to the set demands. Don't let Google spoil your site reputation because of your silly actions.
Want to guarantee you a high rank on Google and provide users with relevant and informative content? Apply backlink audit to find out the slightest detail on your pages and websites that are linking to you. Be more thoughtful and forward-looking, concentrate on whitehat SEO options, no matter it's time and effort-consuming, although it'll bring you lasting outcomes.
Get into the Top Google Ranking
free
SEO Cost Calculator Tool
Enter URL & See What We Can Do Submit the form to get a detailed report, based on the comprehensive seo analysis.