How to Keep Your SEO Clients Engaged: 10 Communication Touchpoints
What does "customer" mean to you? This is often the first question you should ask yourself when accepting a new client for your agency. There are so many types of clients in so many different niches. You can meet everything from small, local SEO-focused clients hoping to rank high in their country to high-end, enterprise-level clients who expect fantastic results in the shortest possible time to maximize ROI to reassure investors and shareholders.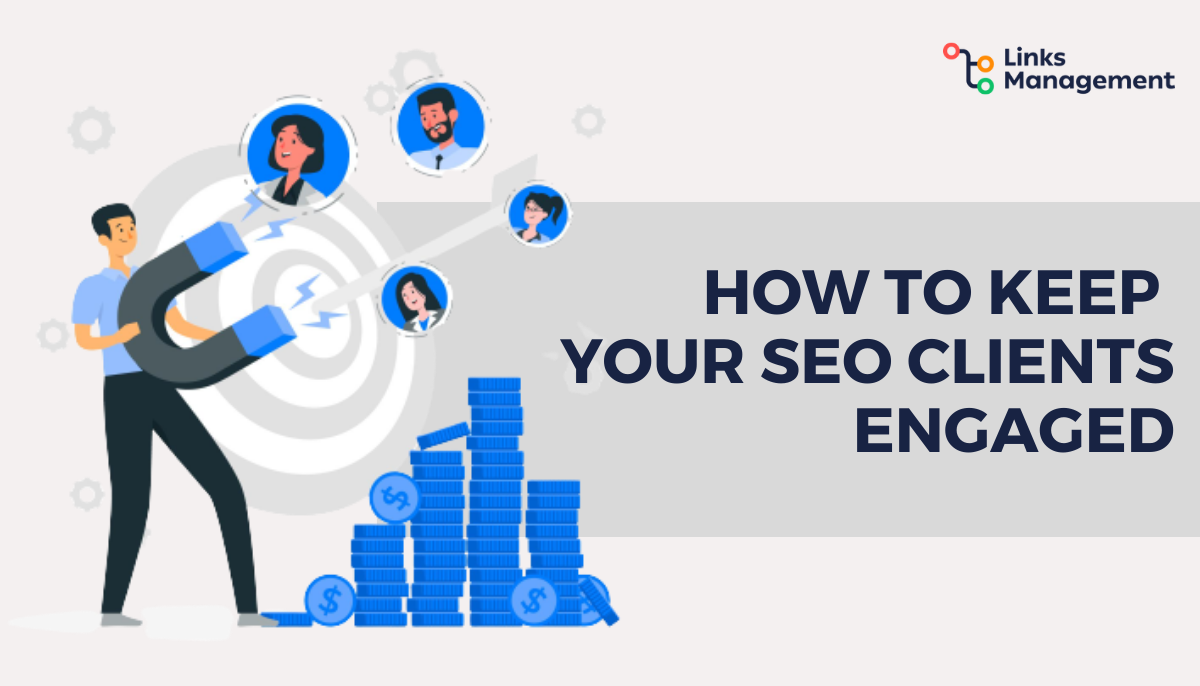 Regardless of where you find SEO clients and where they are on the spectrum, it's important to remember and reflect on the basics when you first meet a client and discuss your offerings.
We are all very aware that the SEO landscape is constantly changing. Working in Google and Bings of the world requires ongoing management and support. It's easy for those of us in this industry to forget our role in serving customer needs. Over the years and beyond, the role of SEO has become more than just ranking web pages at the top of search engine results. Our roles must take into account what our customers are actually looking for, which usually means more sales and more money in their pockets.
Understanding these customer demands and how to properly serve them is the key to the success of any digital marketing agency. Let's discuss some of the key factors that will help you build strong relationships with your customers.
1. Understand Their Business Goals
Perhaps the most misunderstood marketing touchpoint of SEO customer management is understanding how they perceive the value of your services. Unfortunately, many SEOs, especially those just starting, tend to focus on search engine rankings as the main metric of getting clients interested in progress.
However, as search marketing evolves, rankings alone no longer affect a customer's bottom line as they did in the past. Due to the "Google dance" and fluctuations in search engine rankings, most business owners don't really understand how rankings affect their bottom line unless an SEO agency is actively involved in understanding customer acquisition and ROI.
If you want to deliver real value to your clients, you need to understand their business and how it works. You also need to know how much leads and clients cost and then relate that information to your SEO work. If you can show your customers how organic and paid search marketing campaigns to lead to more sales or leads and understand the value of those sales and leads, your customers will always see the value of the service you provide. In short, you need to understand what your client finds valuable.
What is the workflow for a successful website migration? Click on the link for a special 10-step checklist compiled by Linksmanagement just for you.
2. Go to Multiple Channels
Once you understand the importance of reporting numbers that make sense to your customers, you'll also want to make sure you protect the traffic your customers and projects get from your search marketing efforts. Often, SEO agencies rely solely on organic or paid search traffic as a means of generating leads and leads for their clients.
The reality is that relying on these channels alone is not the best long-term business strategy. Over the years, the most successful marketers have built proper omnichannel processes to provide their clients with reliable, full-service marketing services.
Even if you do not want to use the full range of services, you should ask a few questions. If your search engine traffic isn't converting, what are you doing to attract those visitors and turn them into future customers? Do you have an email marketing and customer acquisition strategy? Are you using Facebook ads and retargeting to continue engaging with these visitors and bring them back in the future? Are you keeping a close eye on new and cutting-edge digital marketing opportunities?
Any decent SEO specialist is focused on more than just the organic search traffic they drive. Instead, they are looking for ways to convert this traffic in as many different ways as possible, with particular attention to their client's business goals.
3. Provide Carefully Selected Personalized Reports
Once you understand their business goals, explain the value of your services, learn and implement multi-channel digital marketing strategies, your next goal is to properly communicate your efforts to your customers, which leads to client engagement.
Clicking the download button for a PDF from Google Analytics and emailing it to a client without any analysis or explanation of what exactly is going on does not provide proper value. Sending them an automated ranking report without understanding how it impacted lead generation or conversions doesn't give the proper value either.
After all, your job is to provide customers with information that impacts their business. Executives and business owners can "talk about themselves" when it comes to SEO or search traffic, but the most important information they want to know has to do with how many new customers or leads you can bring them each month.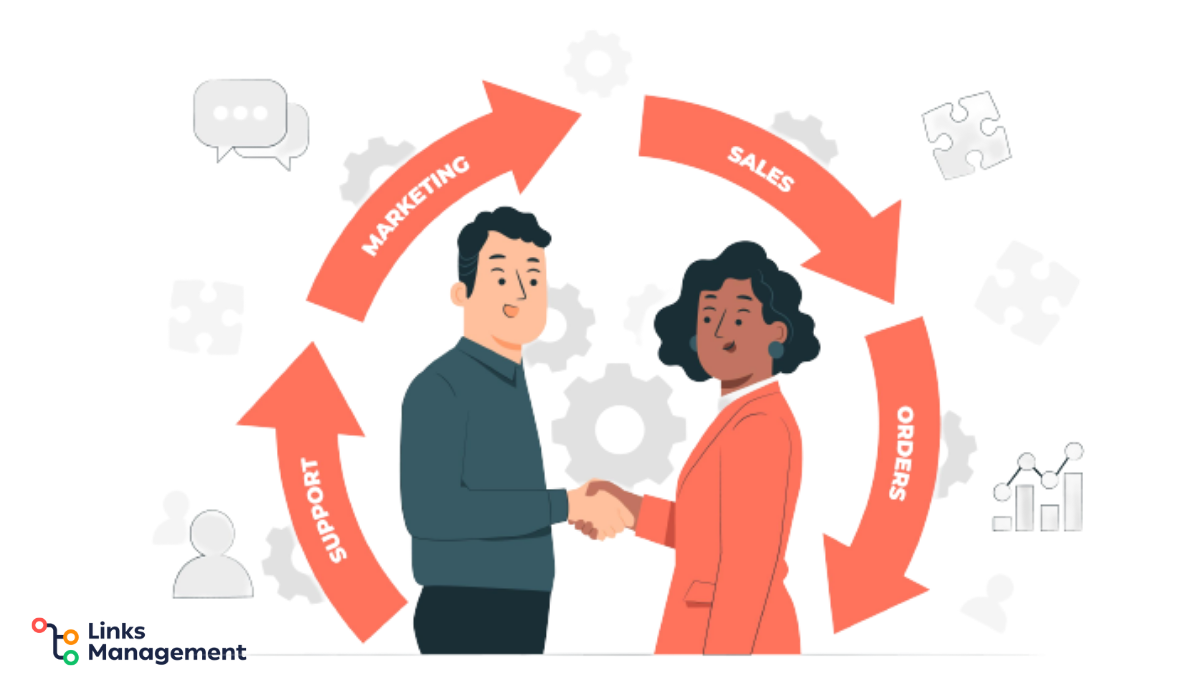 Create custom reports focused on the business goals you discuss and prioritize them in every report. You can find SEO clients who won't spend time analyzing traffic or ranking in search engines, and some of them may be overwhelmed with all the data. Create and refine reports that quickly and effectively show them how the performance of your marketing campaigns is contributing to their business success.
If talking about more official client communications, regular SEO reports are a must-have.
Thus, we recommend conducting a schedule of when and in which way you will report your progress. And do not forget to notify your client about the schedule. Your schedule can have the following structure: 
Notification on subtasks completion: notify the client of progress regarding the agreed tasks between calls.
Monthly: conduct a monthly report to show the progress. For example, agree to make it on the first Monday of each month.
Quarterly: prepare a report to summarize achievements and concerns of this quarter, wins in comparison to the previous quarter, and objectives for the future one.
Notification at the end of the Project: prepare a report that summarizes and provides a project overview (including wins, losses, and future steps)
Yearly: (in case you work with your client on a long-term basis) prepare a report showing yearly progress and success, comparison with the previous year.
4. In-house Resources
Consider notifying a client of any useful resource (find media touchpoints) created by you beneficial to your client. It can be a content marketing asset of any kind: an ebook, a webinar, or a video. We understand that sending out an email blast prepared for general usage would be easier, indicating a link to that marketing asset you created. However, a client will highly appreciate it if you send such an item to a precise client along with a personal note and comment.
5. One-off Email
Consistency, structure, and recurring emails are good but do not forget about an accurate one-off email – a single time sent the message. The companies that value their clients sometimes send that helpful note with the information they think is valuable to you. This little act leaves a good impression and helps in strengthening the relationships with your client.
Estimate which useful notes you could provide. Some examples: notify your SEO client of the changes in the SEO industry pertaining to them or of the news from their industry that will probably influence the SEO strategy. In such cases, do not hesitate to send them an email providing the details and explaining how it affects the work.
6. The Ongoing Feedback
No need to wait for the project to end to get feedback. You can ask for feedback at any important point of the contract. It will show you how SEO clients feel about the project, which advantages and losses they see, and what they think should be resolved in the nearest time. If you have some concerns about honesty, consider sending an anonymous survey with clear questions to all your SEO clients.
If it helps you to coordinate the project, you can do such surveys on a regular basis. Thus, the feedbacks improve the clients' engagement and help you reach maximum efficiency.
7. SEO Training
Did you ever think about getting SEO clients who would be really engaged by the mean of SEO training? It is one of the examples of digital touchpoints and a great possibility to strengthen interaction and keep communication open. It will be much easier for them to ask questions when being aware of the meaning of a meta tag or Google ranking. Make sure your team and your SEO clients are speaking the same language.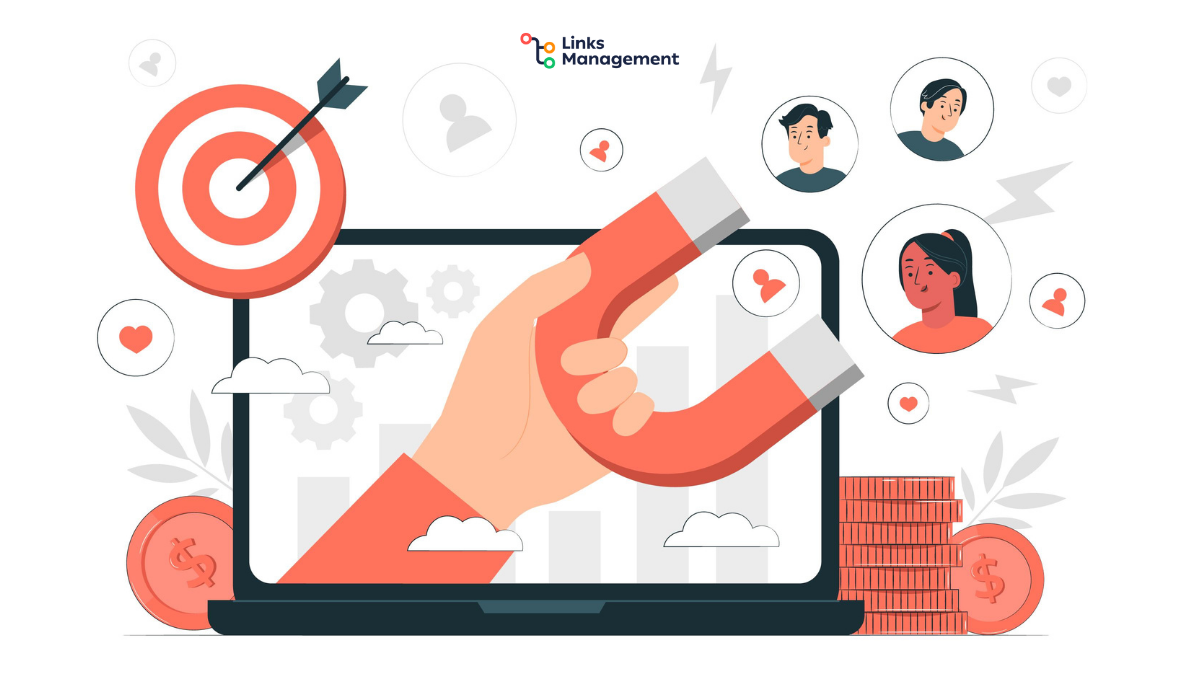 In case the client possesses some SEO knowledge, your training will reinforce your SEO strategy and may give useful comments. Thus, SEO training gives your clients an overview of the SEO services you provide so that they can understand the process and the hard work that stays behind each step. For your convenience, we recommend keeping training and regular calls separately since SEO training is your additional way of clients' engagement, and it should not knock down the workflow. 
8. Kickoff and Status Calls
It is impossible to overestimate the importance of kickoff calls conducted in the right way. You have probably done a lot of them in your practice and know how to run the process so that the client signs up a contract in the end. But it is our duty to highlight that you are really in need of the kickoff calls. At this point, you and a client or their representative become involved in the SEO project and discuss all the expectations, possibilities, and requirements.
The following questions are examples of what to discuss. What should be the frequency of your meetings? How much time will you need for turnaround on deliverables and approvals? During the kickoff meeting, you can determine all procedural characteristics and details. When you clearly understand the client's expectations, you have already done half of the way towards a successful project. You and your team ought to understand what your client expects; only then can you start the work.
Another important thing is status calls. Not everybody is a big fan of standing meetings, but the latest is the base of project management unless organized without reason. You only benefit when your project is well-structured and consistent. That's why ensure that you have an agenda ready to go ahead of time for each meeting.
In this case, your client will understand what to expect on the call. Take your time to do everything correctly. It is essential to answer all the questions and concerns, as well as give everyone a layout of their steps. You can also record the meeting or make notes of the most important issues covered. Then the documented information can be sent to the relevant people.
9. Don't Lie about the Numbers
Now that we're talking about accountability and how to report to each of your customers properly, it's crucial to build trust with numbers. If you're an agency that just reports traffic data to your clients, current performance based on traffic data, you could be doing them a disservice if you don't reveal what the numbers really mean.
There may be a month when a client's website is hit by spambot traffic that distorts the traffic data. If all you're doing is letting them know about traffic, are you bringing real value to their business? Are you revealing where this spike in traffic might be coming from?
More often than not, revealing to the client where and what is happening with website traffic, even if it's a traffic crash or an artificial spike in traffic associated with spam, will build a sense of trust and strengthen the bond with your customers.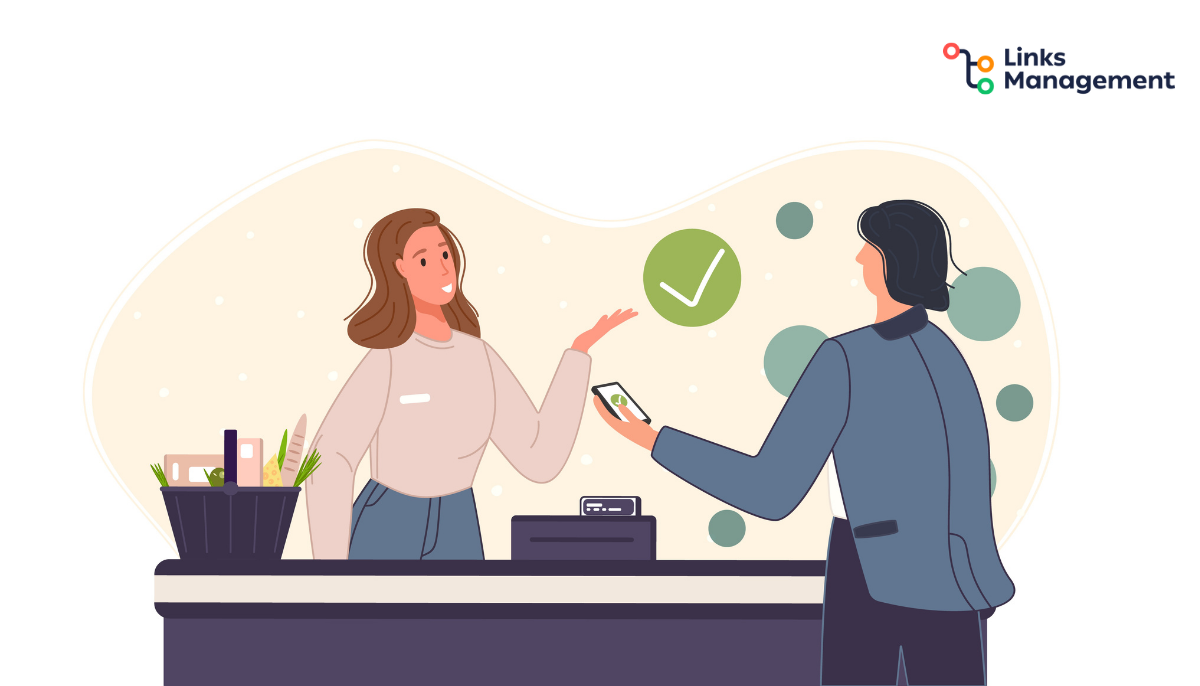 Focus on explaining the numbers in every report you send them. They understand that every business has its natural ups and downs, and the better you explain movement in numbers, the more trust you build.
Your job is to create a positive experience throughout the report, and sometimes the best way to do this is, to be honest, and open in all activities. The good faith you earn is worth it.
10. Communication Is the Key to Success
Finally, understanding how to best communicate with each of your customers can ultimately be the deciding factor in your success. Many SEOs have to learn this the hard way – you have clients who are satisfied with the occasional e-mail correspondence. Then you will have clients who need to meet face-to-face or constantly make phone calls to properly understand where their money is going.
Setting a precedent at the beginning of your relationship with each client will be key to understanding how to communicate your current SEO efforts and reporting properly. Also, understand and evaluate your customers' level of knowledge in SEO and other channels.
Some clients may fully understand the issuance results and wish to know very specific data points. For other SEO clients, it's secret voodoo spells that you cast and don't understand what it means. Read your customers and learn how to tell them about your efforts to make sure you don't talk down to them or exaggerate.
Conclusion
After all, your customers are not only paying you to drive traffic, improve search engine rankings, or generate leads, but to manage everything as efficiently and effectively as possible. And communicating those efforts is what will keep them going. Therefore, pay enough attention to marketing touchpoints, digital touchpoints, and media touchpoints.
Any business will almost always be an impressive success if it has great customer service with a quality product or service to back it up. That's all you need to do at the end of the day. Sounds easy because it's easy. Just do a great job and do your best, and you'll be fine.
The SEO industry is as big as the number of websites, and we all know that's an almost endless supply of potential customers. So don't worry too much about your competitors and just focus on your great SEO agency, and you'll start making headway over time.
Any business has many ups and downs, as any entrepreneur will tell you. Still hopefully, with this guide, you will be better prepared for the ups and downs mentioned and be able to handle the day-to-day operations of your agency. Running an SEO agency requires a lot of work, dedication, and enthusiasm, but we know you can do it! So believe in yourself, follow-through, and grow your agency steadily.
Get into the Top Google Ranking
free
SEO Cost Calculator Tool
Enter URL & See What We Can Do Submit the form to get a detailed report, based on the comprehensive seo analysis.