How to Set Goals for SEO
‍Clear and measurable SEO goals are critical for monitoring progress and evaluating success. It's important to ensure that your current goals align with both your company's and marketing priorities while providing specific metrics for improvement. In this post, we'll explore various aspects of setting proper SEO goals.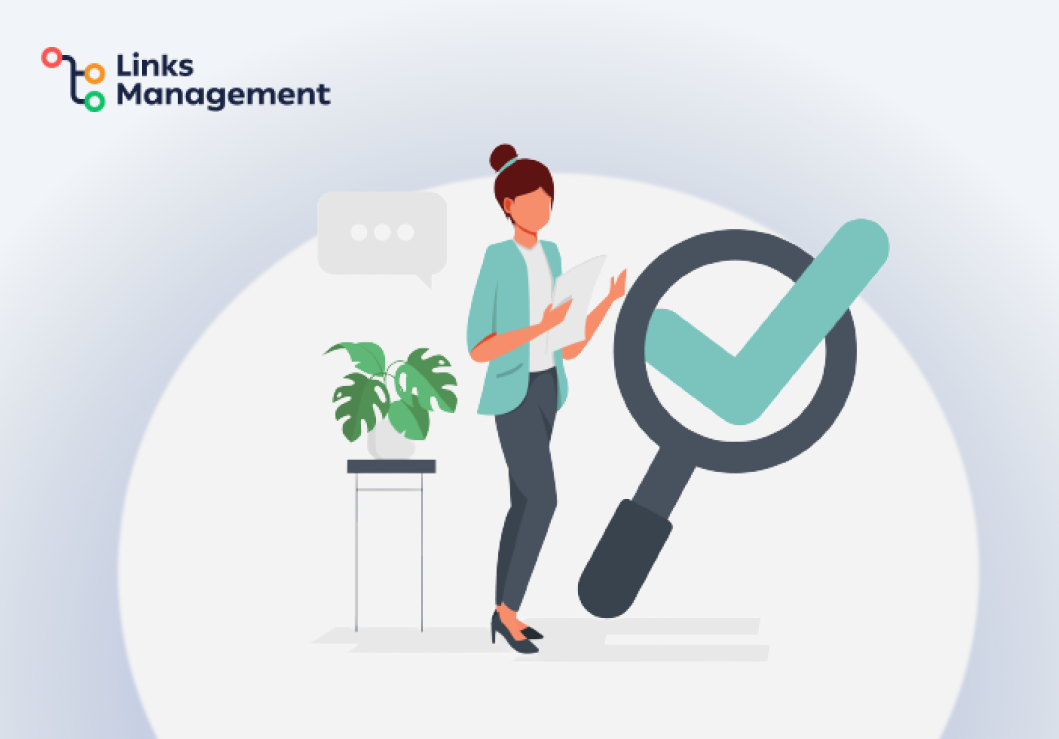 What Is the Goal of SEO
‍The overall objective of optimization is to enhance the visibility of a website and attract maximum traffic. However, relying on such abstract metrics might not be helpful for every company, and we will elucidate why shortly.
‍Every company has distinct goals, though the process to set them is the same. Nevertheless, defining objectives is often disregarded-leading to poor attention to this aspect. Thus, we will commence by discussing the significance of establishing goals for SEO strategy.
Importance of SEO Goals
‍Setting clear goals is essential for accurately prioritizing and focusing on the actions necessary for achieving desired outcomes. The absence of explicit goals leads to distractions by trivial or irrelevant tasks, resulting in neglect of the primary objectives. Therefore, what is the fundamental purpose of goals?
They guide your focus towards the goals. You are able to visualize the intended outcomes clearly and concentrate without any disruptions or distractions.
They serve as an indicator. By setting goals, you can easily monitor their progress against specific and quantifiable standards.
They assist in modifying the plan promptly by thoroughly assessing your progress. You can promptly recognize the areas that require enhancement and make quick adjustments.
Signs of a Good Goal
‍Everyone today has probably come across SMART technology, known as the ability to accentuate the crucial indicators of an effective goal. Here, we will closely examine each aspect of this technology.
Specificity
‍A clear goal should precisely state the desired outcome and explain the metrics for measuring SEO performance. It should also outline the specific steps required to achieve this result. Avoid abstract goals that lack concrete objectives and action items.
Measurability
‍A goal is ineffective if you are unable to monitor progress towards it using trustworthy statistical tools. At every stage, it is crucial to have precise numerical data. This approach enables you to determine if you are taking the right course of action.
‍When adjusting your strategies, it is advisable to depend on specific metrics rather than mere impressions. This ensures an authentic representation and prevents wasting time on irrelevant aspects. Thus, when establishing a goal, consider the objective criteria of its attainment and locate a dependable method for monitoring progress.
Attainability
‍The objective of achieving a goal must be feasible at the individual's level of development and factoring in available resources. Unrealistic goals result in unnecessary waste of time and resources. Furthermore, realistic goals allow for breaking down into smaller tasks for effective monitoring.
Relevance
‍This attribute ensures that the SEO goal is in line with the current struggles of your enterprise, promoting organic growth, and enabling your company to achieve its full potential. In doing so, you streamline the coordination of your company's activities and promotions, maximizing efficiency.
Time Binding
‍When setting goals, it is essential to specify particular deadlines for implementation to improve their effectiveness. Clear deadlines provide an additional achievement indicator and help avoid postponing goals. Lack of deadlines may lead people to perceive them as unimportant, which is counterproductive, and increases the chances of procrastination.
What Areas to Consider When Setting SEO Goals
‍Specialists must accurately evaluate the tasks and goals of resource promotion as this determines the appropriate working methods, tools for implementing necessary actions, and other crucial aspects.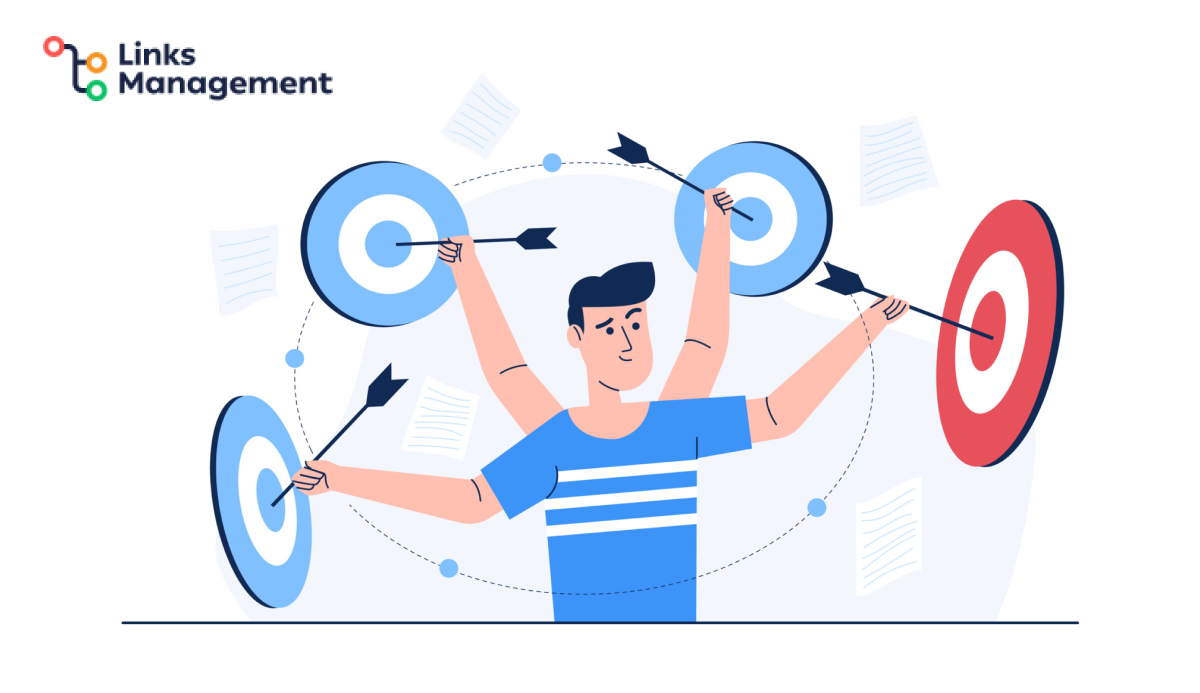 ‍Only after properly defining tasks and goals should you commence promoting, as failure to do so may result in an undesired outcome even if you make it to the top.
Increase Site Traffic
‍It is a primary reason why business owners invest in SEO.
‍A higher search ranking has the potential to draw thousands of new visitors. Some website owners aim to attract traffic by utilizing high-frequency queries, chasing short and relevant keywords such as "air conditioning," "ice cream," and "digital advertising." However, this approach is misguided.
‍There exist, at minimum, three crucial reasons for this.
High levels of competition can be challenging for many businesses. Younger websites and smaller companies may experience difficulties in achieving high search rankings, particularly if they have low domain authority (DA) scores and limited brand recognition.

It is unclear from the request what the user wants. General inquiries do not provide insight into the specific problem the company can solve. The user may search for the definition of a word, a service, or a material for an article, a picture on a particular topic, or any other information. Therefore, the third point is crucial: the text should adhere to academic principles and language variants to ensure clarity, objectivity, and correctness.

The high-frequency query results lack a clear thematic focus. When searching for "ice cream" on Google, results may include store maps, homemade recipes, online marketplaces, and nutrition facts charts. Local searches are prioritized. It can be unclear what information the user is seeking and which pages should be developed for their requests.
‍If attracting visitors is your main goal, it is worthwhile to consider query intent that generates organic traffic. This involves examining the needs of users who input such queries and identifying keywords regularly searched for and relevant to your industry.
‍Even if their total volume is lower than that of a single request for "ice cream," it is important to focus not just on "LED lamps," but on specific queries like "which h7 LED lamps are better." And also, "Which flooring option is better: laminate or linoleum?", "What paint color should I choose for the nursery walls?", "How to make eggless ice cream at home?", "Where can I purchase ice cream in large quantities?", and so forth.
Get More Organic Leads
‍Rather than solely targeting individuals who may purchase from competitors, one should also consider targeting keywords with a clear intent for the desired action, such as "buy a humidifier" or "order coffee beans for delivery." However, it's important to remember that the buyer's journey is often nonlinear, particularly within the B2B space.
‍When seeking to increase lead generation through SEO, one must consider a key difference. Potential customers may come to your website through an advertisement or blog post, but there could be additional touchpoints beforehand, like webinars or email. Additionally, customers can read product reviews, watch demonstrations, compare items in your catalog, and track price changes before making a purchase.
‍Focus on building lasting relationships, rather than solely targeting immediate sales. Therefore, it's important to interact with the user at all stages of the purchasing path to gradually convert them into a loyal customer.
Strengthen Branding
‍If you are Nike, your brand is already well-known. Customers will search specifically for "Nike" in order to find your products or stores. However, if you are a small or medium-sized business, or a young company, it is important to build your brand. When designing an advertising strategy, targeting branded queries in advance is more effective.
‍It is imperative that your website appears in search results related to your brand and displays accurate information. Issues may arise due to the name itself. The search results will not be branded if your competitors use a common word to refer to your company.
‍However, promoting branded queries, even for lesser-known companies, can offer advantages.
Low competition. The more popular a company is, the more likely competitors will promote its brand queries, but for small companies, this is not a problem.
High conversion rate. If a user is searching for your name, they are likely already familiar with your products or services.
Both a plus and a minus simultaneously: for branded queries, aggregators and sites with reviews can appear in the search results. They can pull your traffic, but at the same time, they can serve as an additional advertising platform.
‍Additionally, non-branded keyword content can attract new customers through search engine optimization. It is important to ensure that any questions used relate directly to your products and services when working toward this SEO goal.
Stand Out Among Your Competitors
‍SEO helps you establish your brand, no matter the size of your company. To achieve this, understand your audience's preferences regarding content and products.
‍Analyze your competition in detail, including their search rankings for queries, the volume of their traffic, and which pages answer the questions you have. You can obtain data through a tool that analyzes top search query results. Enter the keys to reveal the top-ranked page's URL.
Steps to Setting a Good SEO Goal
‍Now that we grasp the concept of SEO goals and know which areas require goals, let's review a particular algorithm. This sequence of steps is universally applicable and suitable for any field.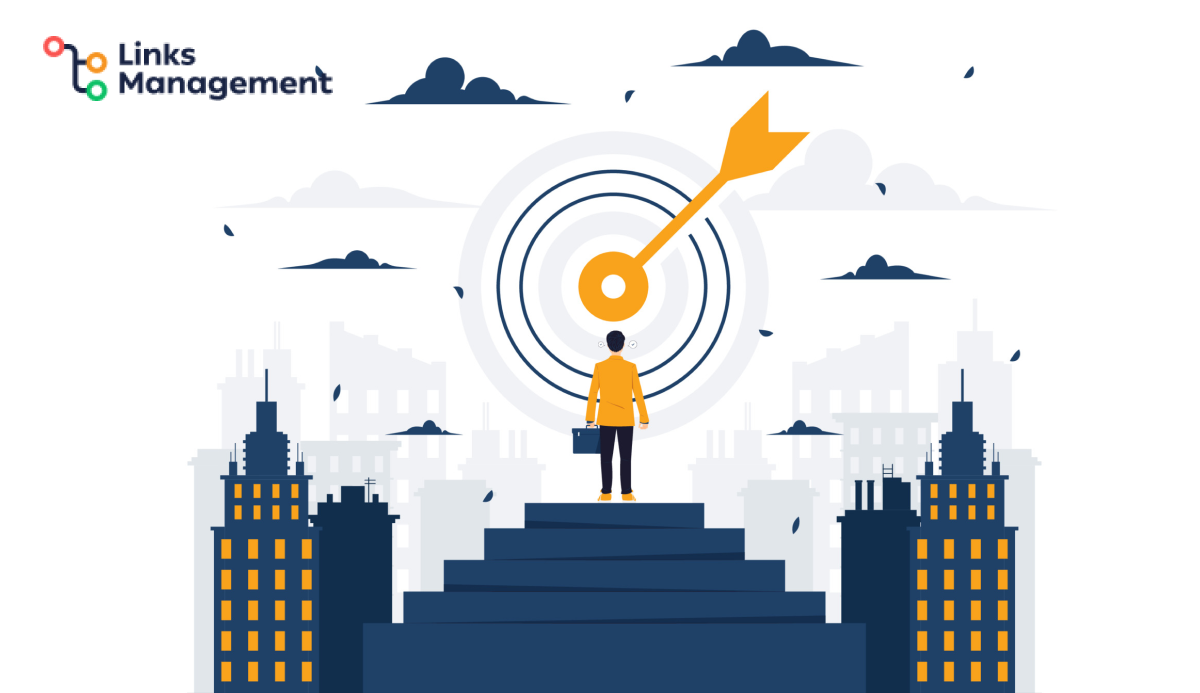 1. Analyze Your Business
‍At different stages of development, a company establishes various goals. Determine the milestones your company should accomplish within a month, quarter, or year and use them as the foundation for future progress.
‍It is important to recognize that SEO does not operate independently but rather interacts closely with your business. For example, if you want to boost sales of a new product, the SEO objective might be to increase traffic to the corresponding landing page.
2. Analyze Current Trends
‍In an ideal world, companies would develop evenly and gradually. However, reality often shows fluctuations with subsidence on one side and sudden growth on the other. Your task is to monitor the current trends of your company. This knowledge will enable you to set concrete goals, establish reasonable deadlines, and consider seasonal trends.
3. Evaluate Your Competitors
‍Next, step back from your company to analyze the performance of other companies in your niche. By paying attention to their strengths and understanding what causes their advantage, you can gain valuable insights. Take note of successful solutions from other companies and consider how they can be implemented into your strategy.
4. Evaluate Your Resources
‍Now that you have a comprehensive perspective, it's time to identify the most promising avenues for growth while improving your position in the market. It's crucial to assess your capabilities candidly and objectively. Launching effective SEO tactics demands significant resources. Can you fully meet this requirement? Additionally, how much time and staff can you allocate to particular SEO tasks?
‍As previously mentioned, SEO is a crucial aspect of any business. Establishing specific, achievable goals based on available resources is imperative for success. Neglecting it in favor of other priorities will likely yield unsatisfactory outcomes. By doing so, goals become attainable and realistic.
Conclusion
‍SEO goals depend on the specific needs and stage of your business development. It is important to avoid blindly accepting goals set by other companies, as they may not be suitable for your business. What has been successful for another business may not necessarily work for you. We have provided a specific algorithm in this post for setting effective goals and evaluating them. Take the time to set achievable and relevant goals, and your SEO strategy will yield optimal results.
Build My Backlinks
free
SEO Cost Calculator Tool
Enter URL & See What We Can Do Submit the form to get a detailed report, based on the comprehensive seo analysis.