SEO Expert Tool: Select Backlinks for You & Save Your Time
The world of SEO has evolved so much that even beginners know that several factors influence a site's position in search results and, therefore, the amount of traffic and profit. And if you rely only on keywords, irreparable things can happen to your online platform. And in this article, you'll learn about the best professional SEO tools that come in handy when choosing backlinks.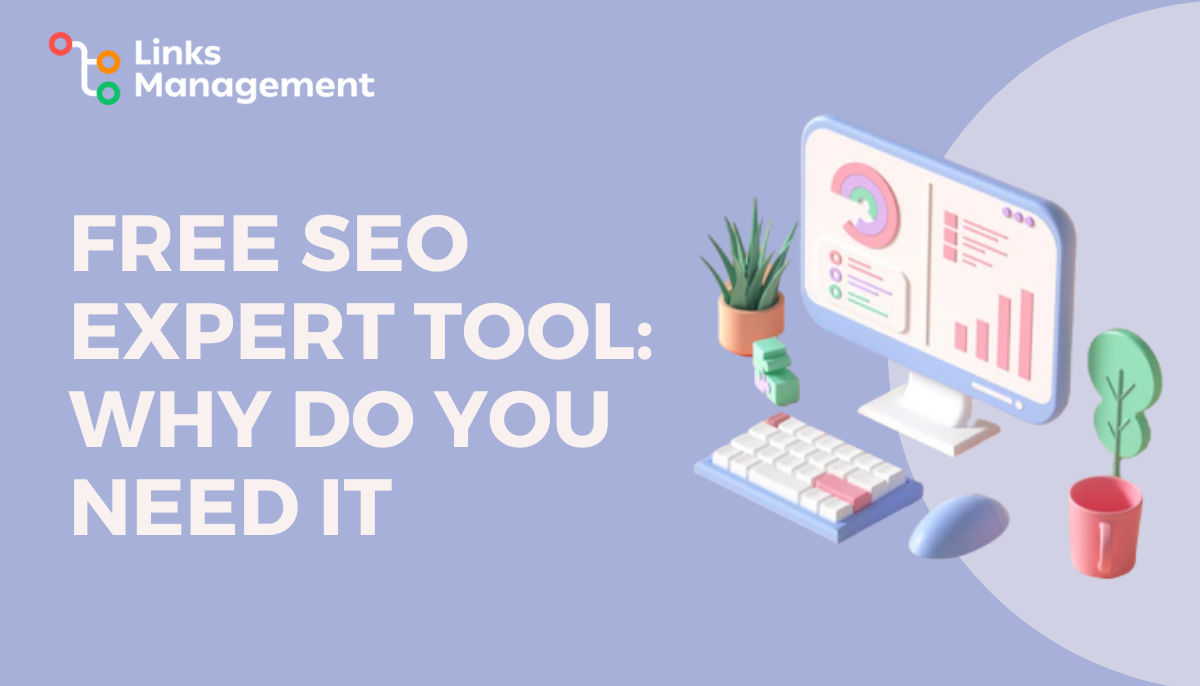 Backlinks: What Are They
A backlink is a hyperlink that directs the user from another site to your resource. The more external links a site has, the more authoritative it is for search engines and the more popular among users. Earlier you could buy links to rank your site higher. But now, Google tries to give all websites equal access to first positions. And here, it is not only the quantity but also the quality of backlinks that comes into play.
How to Select Quality Backlinks
Its placement is a reputable resource with relevant topics. If your link is on the site with questionable or mixed issues, it may decrease your position, but you can also receive a penalty.
A resource where the link is placed has high traffic, and it is not spammed with an excessive number of backlinks.
The text of the web page in which the backlink is inserted thematically corresponds to the landing page's content.
Your link is not marked with a nofollow attribute. Otherwise, the search robot will not see it.
If the anchor is a keyword on which you promote your resource.
How to Get Quality Backlinks for Free: 12 Ways
Getting quality backlinks is not such a challenging task. And then we'll tell you what you need to do to make a successful SEO campaign like an expert.
# 1 Use Special Services and Their Tools
Explore a huge inventory of tens of thousands of high DA sites in just about every niche and hit Google's Top with 5-10 links/week on LinksManagement.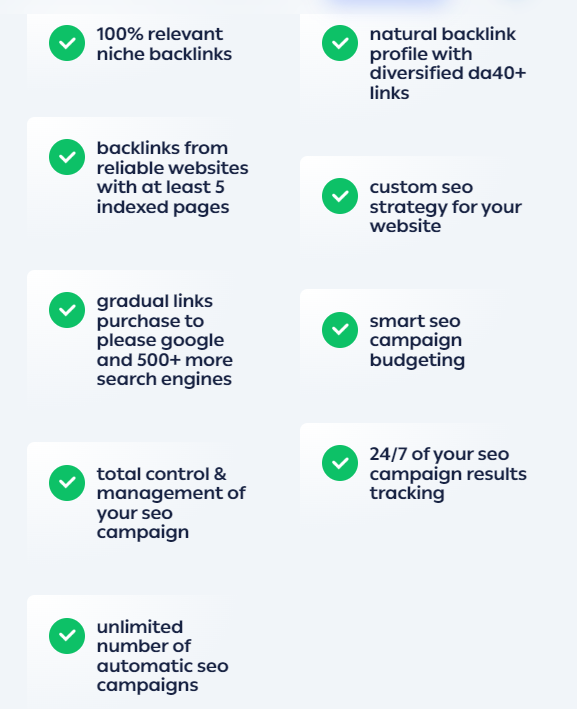 What You Get From Us?
Strong Backlink Profile, Guarantee heavy traffic and a strong backlink profile. That leads to +30,000 visitors/mo within the first 3-6 months and an unrivaled brand reputation.
X6 traffic. Boost Backlinks come from top-quality, trustworthy, and authoritative domains (such as .EDU, .GOV, etc.) That leads to an X6 traffic boost in about 60 days.
Great link bait. Backlinks you buy will be surrounded by compelling content (500 characters of unique text). That's a great link bait and the best way to climb up Google's ladder.
Backlink Inventory. Use filters to make the choice of backlinks you buy even more effective. Sort by DA/PA, percentage of successful backlink placement, number of external links on a website, price.
SEO Automation Tool. Launch your automatic SEO campaign, build a natural backlink profile that Google loves, monitor your SEO campaign progress and upgrade it with ease.

Article Backlinks Customized service for selection and placement on NEWLY added webpages. The article links are the most credible one, since they provide a natural and everlasting way to enhance your traffic. Benefit from article backlinks and brand-new sites right now!
Start Building DA40+ Links Now
# 2 Guest Posting
With this marketing tool for SEO, you can acquire good backlinks, get referral traffic, and increase your brand awareness. How does it work? You post your article on a third-party blog with links embedded in your resource. It benefits both parties. Your partner gets a free valuable article to his audience, and you get free backlinks from the text related to the topic of your landing page, which the anchor leads.
How to find a site for your guest post
Google knows everything. The most effective search is by formula: keyword/phrase reflecting your activity + "guest post" / "become an author"/ "write for us"/ "publish a guest article" (your choice).
Analyze your competitors' backlinks. You can get this information using Ahrefs.
Join themed communities on social media. You can find both the platform that will publish your guest article and the actual author who can write it for you.
Go to Twitter. It's a great alternative to a Google search. Moreover, there's a much better chance of finding more reputable platforms here that care about the quality of the content. The formula is the same: keyword + guest post/guest post by + author.
Use professional services. You can always save your time and buy guest posts and links on dedicated marketplaces. As a rule, there you can find sites on different topics and categories. All you need is to select a website and order links or content along with do-follow links for your website.
# 3 The Feedback Game
And this game is quite fair. The links obtained through this method are considered real quality. The fact is that all companies, both small and large, like to show reviews of their customers. Some offer only selected comments on the main page; some have entire pages with reviews.
How to use
First, create a list of quality companies whose services you periodically use.
Check if they publish reviews of their customers on the site. If yes, post a positive review of your experience with their product and contact them. Most websites have a feedback feature, or the contact page has an email box for feedback.
Don't forget to leave your link. It is usually added to the comments automatically because the company needs to prove that you are a real person. Also, indicate that you allow your review to be used on the main page because that is where your link will get the most popularity.
# 4 Moving Man Method
It is one of the most popular ways to build high-quality backlinks using outdated resources. Many big-name companies go out of business for a variety of reasons. However, while they were operating, their site had quality content and a certain amount of backlinks generated from other sites.
As a rule, when a business closes, the domain name is not renewed, but some reputable companies register their domains several years in advance. Accordingly, their sites remain online, although the content is removed. It means the following: the backlinks created by these companies are still working but direct users to empty pages. There can be another option when the site's content remains online but is no longer updated.
How to use
First, you need to find sites with a good reputation that contain many links to other pages.
You can use Google's Domain Hunter Plus. For example, you can use it to see which of these links lead to empty pages.
Next, for example, use Ahrefs to download a list of all the backlinks pointing to that site.
Start generating backlinks to your resource. For instance, if your content meets the same queries as the old site, you can contact those resources backlink and inform them that the link no longer works because the site has been removed.
Offer to link back to your site instead. It is likely that this way, you'll get a quality backlink.
# 5 Broken Links
It is very similar to the moving man method, only instead of old links or blank pages, you are looking for so-called broken links, which give a 404 error.
How to use
Look for resource pages for your niche and check them for broken links.
Let the resource know about the broken links. Be sure to specify on which page it was posted and the text of this link.
Report that your site has relevant content on the same topic with a link to your page.
# 6 Link Recovery
Sometimes your brand is mentioned online without a link to your site. To find such mentions, use a unique tool like BuzzSumo that generates notifications whenever someone writes about you. Most of the time, of course, you'll find that there are links already embedded in that text, which is fantastic. However, sometimes the link will be missing. Send the person who tagged you an email.
First, you should thank them for mentioning you and ask if they would consider adding a link to your site. Remember, this can help their readers easily find you when needed. Most importantly, don't insist by hook or crook on adding a backlink. Instead, make a friend request, thank them again and wish them a good day before sending your email. This way, you have a better chance of getting an affirmative response.
# 7 Google My Business Account
Many businesses now create a Google My Business account for SEO promotion.
How to use
First, you should make the information on your Google My Business page more indexable. Be sure to add keywords to your business headline and description. And most importantly, use relevant backlinks to your site, such as the home page
Include a link to your site in your publications. Catch bonus tips regarding your posts:

update them at least once a week;
for your Google My Business account, it's better to write separate texts rather than copying them from your website;
don't forget to use keywords related to your niche;
make banners so your potential customers want to click on your link.
# 8 Social Media
By creating a business page on social media, you can interact with your potential and existing customers, promote your product, and share exciting, entertaining content. The only tip is that it is better to label the link to track which conversions to your site were from social networks and from what kind of social networks. You can use Campaign URL Builder, which helps cut down on marked links to make them look better.
# 9 Q&A Services
Special Q&A services help get backlinks and direct traffic to your landing page and increase brand awareness. Some of these services include:
Answers.com is one of the TOP-50 most popular resources on the Internet. You can ask and answer questions and search for information in 180 different encyclopedias.
Quora is an international Question & Answers service focusing on professional questions. Thus, it is beneficial if you promote yourself in the Western market.
Stack Exchange is a network of interactive sites dedicated to a particular topic.
# 10 Topic Forums
Forums like Yahoo Answers and Google Groups and industry-specific topic forums are another place your audience comes.
How to use
Choose relevant forums with topics that best fit your niche;
Check whether the blog has any traffic;
See who attends topic forums: real users or link builders;
Check if this forum has no rules for links. After all, some even exclude such a possibility. Violating the rules can get you banned.
# 11 Wikipedia
Although backlinking from Wikipedia (over 60+ million visitors per month) is considered one of the most trusted. People who do some research link to the Wikipedia article and the posted resource they found in the article. And this already gives you an effective way to show your content to a wide range of people.
How to use
Edit articles where you find errors or supplement them with valuable and relevant information.
Find inactive (dead) links. You can do this with WikiGrabber and enter a query related to your content. The platform provides pages from all over Wikipedia with static links associated with the subject of interest. You can use a filter that automatically selects links that require citations. Otherwise, use the advanced Google search.
Check what the page looked like before and whether its content matches yours with a service like Wayback Machine.
Create your account, find the article and the link you want to change, and replace the inactive link with yours.
Click on "Save Page" and wait for approval of the link. If everything is good, it stays there as long as the link is relevant and valuable to the article.
# 12 Directories
Another effective way to get quality backlinks is to place a link to your resource in a directory of sites. All you need is to register. But the question of approval of your listing is an entirely different story. This procedure may take several months, depending on the authoritative and well-known directory. However, this is the exception rather than the rule. And quite often, moderation can take even a few minutes. So then here are the top 3 most popular directories in the world:
Chamber Of Commerce: Ads are free, and advertising options are paid. Monthly traffic ranges from 450,000 to 600,000 users.
Hotfrog: Every month, 1.6 million people search for information about the 120,000 companies featured on HotFrog.
Nextdoor: Has a very active user base. Not only are the ads free, but also the advertising option of the business posts.
10 Best Backlink SEO Tools
In the final paragraph of this article, you'll learn about the best SEO expert tools for selecting and analyzing backlinks that help complete the task without wasting time.
Ahrefs
It provides valuable information: date/time of linking, number, and types of backlinks, many social links, referring IPs, and domains.
Serpstat has its own backlink index and search databases for all Google regions so that you can promote your website everywhere.
It helps to conduct an in-depth analysis of any backlink profile, select quality sites for content placements, as well as to:
Identify and evaluate new websites for link building.
Examine links and anchors of top competitors.
Analyze the quality and naturalness of your website backlinks.
Control the growth dynamics of the backlink profile.
Conduct a Batch analysis of domains and select quality sites for promotion.
This tool will start selecting and buying the best backlinks for you according to the SEO Calculator's findings. Launch your automatic SEO campaign and have as many relevant DA40+ backlinks as you wish! There are 3 Modes of SEO Expert Tool: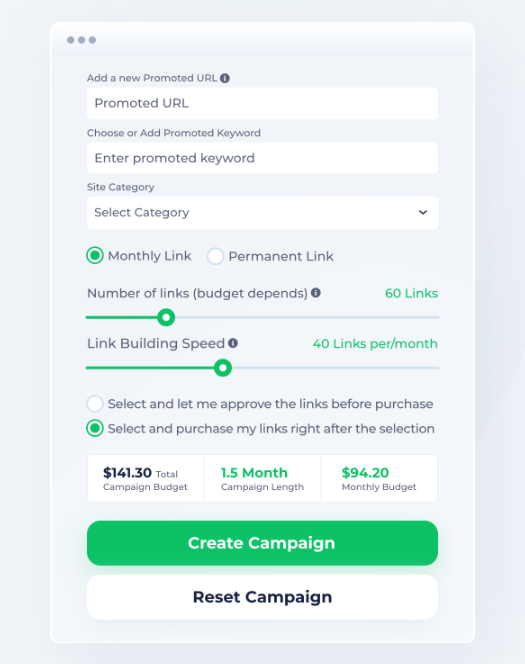 automatic selection of links
automatic selection and purchase of links
manual selection and purchase of links
Open Site Explorer
It supports the filtering feature, allowing you to create reports broken down by domain and anchor text, and helps create an effective strategy to improve your search engine rankings.
Majestic SEO
It includes a database with millions of domains, allowing you to get information about your competitors' sites. In addition, the report format created by this tool is easy to understand. Monitor Backlinks
You can save all link data and SEO metrics in one place with the management tools.
Backlink Watch
Copy the report and paste it into a spreadsheet to access the data appropriately. It is one of the best tools for analyzing competitor backlinks.
Openlinkprofiler
It uses a database that includes a list of backlinks. The tool also provides scores to help you evaluate the quality of backlinks.
Cognitive SEO
It is a popular tool for evaluating backlink sources. It has an interface that provides access to all the data on one page.
Backlinktest
It is an innovative tool with a simple interface that allows you to access important information about backlinks. To use it, enter the domain of any site. Service enables you to see backlinks instantly.
WebMeUp
It provides the most accurate validation results, including reliable data on the quality of sites containing backlinks. In addition, it allows you to develop the best strategy to improve your rankings.
Conclusion
As you can see, there are many tools for finding backlinks. But without quality, unique content on your site, it won't work. Also, don't forget to constantly monitor your competitors and check where their backlinks are placed due to helpful SEO management tools. In addition, you can always use the LinksManagement website, which is a 100% safe link-building service to buy backlinks.
Start My SEO Campaign
free
SEO Cost Calculator Tool
Enter URL & See What We Can Do Submit the form to get a detailed report, based on the comprehensive seo analysis.