Should You Buy Backlinks in 2021? A Deep Guide
Buying links to a website has always been one of the most debatable and controversial topics in SEO. It remains one of the most effective website promotion strategies so far, with all its benefits and drawbacks. Of course, if you know how to use this instrument effectively.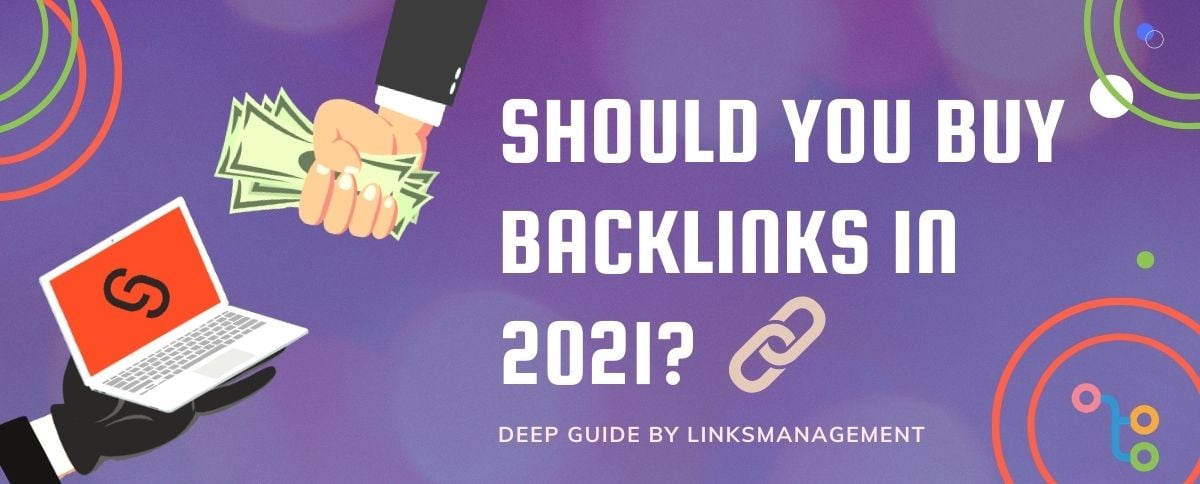 You've probably read both super successful and extremely negative cases of link promotion. A logical inquiry appears: how does it happen that one tool gives opposite results in the hands of different specialists. The track is that link building requires specific knowledge of numerous direct and indirect factors that may affect the campaign's success and either boost your traffic or waste your money.
The Сonceptualization of the Backlink Profile
The search algorithm is based on a straightforward principle – the more accurately the document meets the user's request, the more relevant it is. But there are many high-quality texts on the web, which significantly complicates the work of search engines. To solve this problem, a new ranking factor has been added – link citation. The more sites and pages link to a particular document, the more valuable it looks in search engines' eyes.
The essence here is that it is much more challenging to manage the link mass than your content. You can write texts on your site in any quantity, but it does not work like this with links. After all, you need to look for suitable sites with your target audience and negotiate with their owners. It requires much more time and effort.
What's the Difference Between Paid Link Building and Natural Link Building?
There are two strategies for your link building: natural link building and paid link building. While these strategies are technically very similar, they might be confusing when it comes to implementation. 
Natural link building occurs when companies link to your website because they find the content at your website relevant and valuable to be mentioned in their articles. For example, the company that sells fitness and sports goods might mention the company that sells healthy dietary supplements since these two niches are closely interrelated. In this way, the company that sells dietary supplements gets a backlink from a fitness website. Natural link building takes place in this case. This is the type of link building that Google encourages and appreciates. When you create high-quality content and sell high-quality products, your target audience knows and speaks about you, and they naturally link to your business. 
The strategy seems to be simple and fulfills the principles of ethical business. However, there is a problem with it. Natural link building is unlikely to occur without a well-established name, brand, and authority. You might offer the best quality product and write the most engaging content. However, if you have not received popularity among broad masses, other brands just don't know about you or do not trust you enough to link to your website. That is why new brands tend to paid link building before they have firmly established their brand name and authority in the market.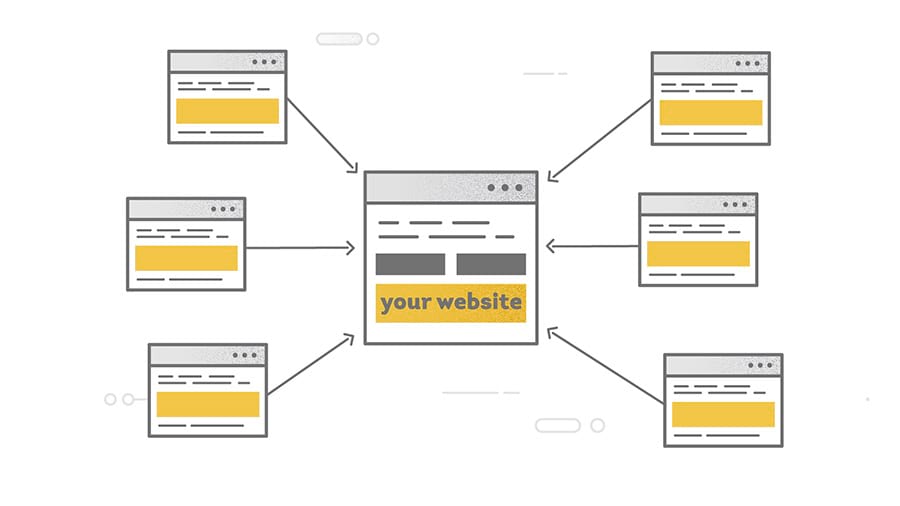 Paid link-building takes place when you pay the company for placing your link on their website. You can write your content that does not sound too promotional and ask the company that has your target audience to place that content with a link on their website. Technically, natural and paid link building does not differ much. The difference occurs on the level of ethics. The only thing that Google can identify is the quality of the content. It is a widespread practice to pay for links when you have just launched your business. This practice is not only a helping hand, but it is vital for your business because link building works in a long-term perspective. While it requires significant time and effort, it is equally rewarding since each high-quality link will bring you customers long after it has been placed. 
The Do's and Don'ts of Buying Backlinks
Do's
Make sure you buy the link from relevant websites with high domain authority.
Use services that provide qualitative content unless you are not an expert in writing and copywriting yourself.
Make sure your content is high-quality, relevant, and adapted for SEO rules.
Make deals only with those whose audience can potentially become yours.
Don'ts 
Never choose quantity over quality. It is the biggest mistake ever.
Never leave comments in which you mention "buy backlinks for seo". 
Research before you trust your backlink campaign to a particular company. Never trust companies blindly.
Never rely on backlinks as your primary and solitary strategy for outreach and promotion programs.
Link Building Statistics You Need to Know
Despite all the controversies, evidence shows that content and backlinks are the most important factors that Google considers in ranking for target keywords.
Content pieces and backlinks are the top two most important factors for ranking on Google for target keywords. Next is RankBrain. (Google)
Websites with higher Ahrefs, Moz, and SEMrush are the most trusted services for Google. Domain Rating from these services directly connects to the websites ranking on the first page of Google. (Backlinko)
There is a debate around the issue of backlinks efficiency. However, it is an undebatable and self-evident fact that Top 1 on Google has approximately 3.8x more backlinks than Top 2-10.
Domain authority is a key factor when selecting a web site. The higher the web site's domain authority -the more weight the backlink gains in the eyes of Google.
Blog posts containing 3,000+ words receive more backlinks on average than blog posts under 3,000 words (Moz)
Listicle content has demonstrated the potential to generate a more considerable amount of unique backlinks than other content types. (Moz)
Anchor text that matches the text of backlinks is not useful anymore (Ahrefs)
Websites with high ranking incorporate various anchor text types, including exact match, branded anchor, and random anchor. (uSERP)
With all the debates, 92% of digital marketers are convinced that link building will remain one of the most important ranking factors in the next 7-10 years (Aira) >
90% of marketers find content to be the primary surface for incorporating more backlinks (Moz)
91% of all pages on the internet do not receive organic traffic because they do not have backlinks pointing to their website (Impact)
50% of SEO experts believe that nofollow links are equally meaningful for the backlink profile (Moz)
Google announced that "nofollow" attribute for backlinks are now valuable for backlink profile more than previously (Google)
Why Buying White Hat Backlinks Is Vital for Your Business?
They will save you a lot of time.
Although all companies occasionally buy backlink packages, they are especially crucial for start-ups and businesses starting from scratch. Buying qualitative and good backlinks will raise awareness of your brand better than any other advertising campaign. Nothing helps to reach such an amount of potential buyers than the network does. If your campaign on buying backlinks was done correctly, Google is your best friend and the most reliable partner in helping to promote your brand from scratch to Top -10 in just a couple of months.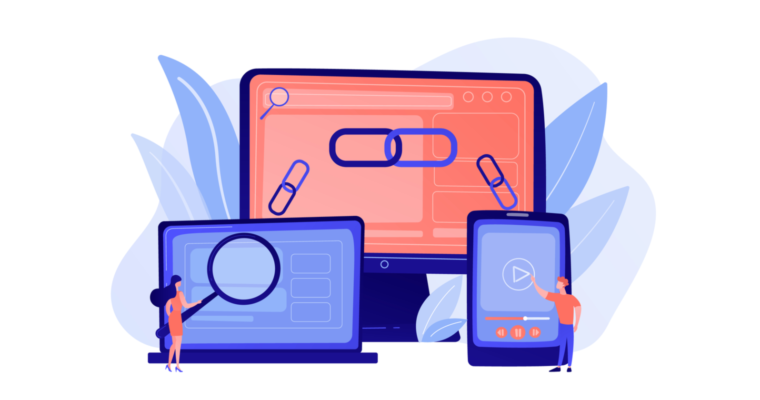 They will bring you the right audience.
If your links are placed at the relevant sites, there is no chance that they will remain unnoticed. The link on a trusted website that is close to your niche has an active and engaged audience. They are likely to be interested in your product as well, and they will show their interest in you by clicking on your link and reaching you directly. In turn, Google will reward you with a higher ranking status, and your engaged audience is very likely to become your real customers. 
They suggest a variety of options.
Buying dofollow backlinks is not about wasting money on doubtful and fake blogs. It is a well-planned campaign in which you invest in partnership with high-quality websites with the request to place your high-quality content for mutual benefit. Your partner adds one more page with the relevant content to their website, and you arrange an advertising campaign with a long-term perspective. Remember that this paid link will continue bringing you leads long after the placement. By choosing to buy links, you choose a partnership yourself. Numerous business owners are decent to become your partners in your digital marketing campaign.
What is particularly significant about buying backlinks – they will bring you organic traffic. Briton Ochieng, a website owner, struggled to reach customers through social media, but this is not the strategy that brings organic traffic. Working with LinkManagement, he has doubled his traffic from 10k to 20k in just four months, getting organic traffic from Google search. He also improved his page position from 7 to 5, with several pages coming on the first page.
How Much Does Link Building Cost At LinksManagement
It is always particularly interesting to speak about the cost of link building. The problem is that it is impossible to answer the question of how much do I need to spend to reach my goals. There are too many factors that affect the traffic, the revenue, and the number of backlinks necessary to bring you the desired result. Everything depends on your current position, the quality of your content, on-page and off-page optimization, as well as your niche and competitors. Each case is unique, and each case needs a thorough analysis to make a prediction regarding your budget for an SEO campaign. 

However, there are general rules that work for each particular case. Every website owner should remember that link building is an investment. As it is legitimate for all investment types – the more you invest, the more revenue you get. With link building, it works the same. You can invest 200$ and get a couple of good quality backlinks to increase your traffic from 1000 to 2000.
Consequently, you will get new leads and apparently a couple of loyal customers. Also, this investment is likely to improve your position from 841st place to 375 or even 234. Does this seem like significant progress? It appears to be the progress worth the money spent on it.
However, you can invest 2000$ in your backlinks and increase your traffic from 1000 to 20 000. The perspective to get leads and loyal customers from the 20k audience is significantly bigger than from the 2000 audience. This investment makes you a decent candidate to rank Google Top 10 and compete for leadership positions in your niche as an influential and authoritative brand. The algorithm is simple, and with this evidence, the only thing you have to do is decide how much you can spend for your link building now and trust your campaign to professionals. Use LinksManagement SEO Cost Calculator to help you understand how much money you need to start or continue your link building. SEO Cost Calculator analyzes your backlink profile, evaluates your anchor texts, and suggests a detailed link building plan. Sounds worth attention, doesn't it?
It does not matter what your current ranking is and how old your business is. If you aim to establish yourself firmly in your niche and ensure a long-term perspective, you will face the necessity to buy backlinks. Remember that purchasing random backlinks from doubtful blogs is a way to nowhere. Choose professionals to help you reach your goals and select only the most reputable partners. Research the selected service and make sure whether it deserves your full trust. Then trust your campaign to the professionals and be ready to open new horizons for your business. LinksManagement is here to meet your expectations and justify your trust. 
Benefits suggested by LinksManagement:
LinksManagement is a link building service that suggests unique tools and can help develop a smart SEO strategy. Consider our benefits and make your decision.
With LinksManagement you can buy edu gov backlinks
11 extra SEO services for FREE
Free SEO Cost Calculator to find out how many links you need and how much it will cost
100% of links are surrounded by your content
LinksManagement has the most extensive inventory of USA publishers – currently more than 1 MILLION
See the backlink page before you buy a link on it
Highly relevant backlink pages found with the help of search by Keyword interface
LinksManagement automatically updates Ranks and prices of the links (even after purchase)
Convenient backlink page search and filtering system
Become partners with LinksManagement and get used to qualitative and effective backlink service. No more useless waste of money – only strategies that work and partners with a strong reputation. You deserve it!
Get into the Top Google Ranking
free
SEO Cost Calculator Tool
Enter URL & See What We Can Do Submit the form to get a detailed report, based on the comprehensive seo analysis.