Top 10 SEO Mistakes and the Ways to Avoid Them
When developing a personal website and using SEO strategies to promote your business, many of you find it hard to get the right ranking and meet the requirements of Google's algorithms. Small business owners and successful corporations make the same mistakes when dealing with business ideas and their advancement to engage the masses.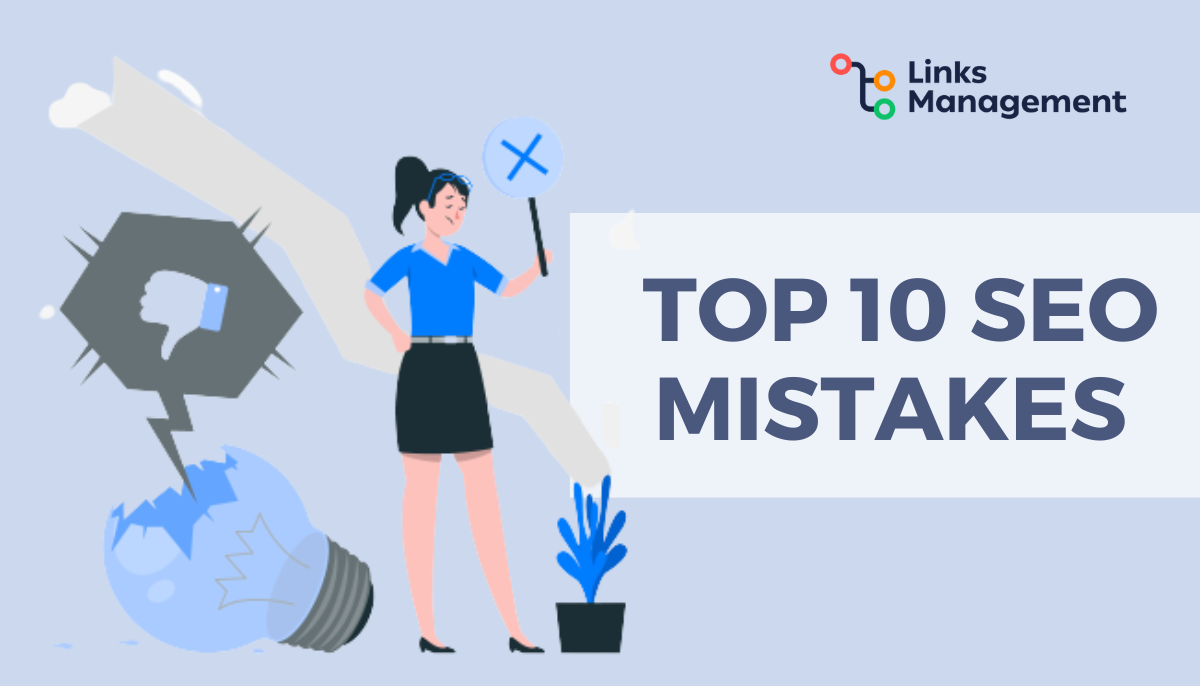 The technical aspects, content quality, user experience, and safety while using it are stepping stones to a top-quality SEO approach for a promising project. In this overview, we'll reveal how to apply SEO to gain incredible results and how to become closer to your targeted audience for greater profit.
What's the Essence of SEO Tactics: Holistic Approach as a Basic Step of Your Strategy
Before getting started to launch any advertising campaign, content crafting, and adjusting it to the needed parameters of search engines, a business owner should pay attention to the notion of "holistic SEO". It'll give them a comprehensive picture of proper website optimization and get to know what points to follow to gain a high ranking in SERP. Holistic SEO means:
Applied technically correct SEO approaches.
Well-structured, logical, and reasonable content.
Smooth user experience and ease-of-use website design.
Site security preserved.
Google aims to create a perfect searching platform where a user can find whatever they need in a short time. That's why we see numerous updates in search engine algorithms that control and assess the quality and suitability of a source to vouch for the users with its exceptionality and trustworthiness. These aspects will increase a site's ranking and will positively influence its reputation and conversion.
To arrange an effective SEO strategy when you are just starting your business and promoting ideas, or want to strengthen its position, it's essential to find time for your website promotion each day. This way you'll see at most minor changes in SEO data you'll manage according to the previously conducted analysis of the niche and audience's expectations.
All in all, holistic SEO will eventually pay off your efforts if doing the necessary analysis daily. You should focus on long-term SEO tactics to fulfill the list of your destinations quickly and become a promising venture that is worth to be paid attention to. When planning the development of your website or project, it's essential to execute detailed keyword research, define your search intent, and set exact goals that will upgrade your content and engage more readers.
To gain a win-win position and fulfill your intentions as a prospective business owner, you need to implement a thought-out plan including the following steps:
Be sure that you provide up-to-date content.
Deal with internal and external linking networks.
Check website functionality and maintain its usability.
Consider technical points of content optimization.
Spend enough time on your website analysis and knowing its metrics data.
Broaden your online presence on social media.
Let's discuss these points in short to clear up the important moments. Your content should stay fresh to provide your users with relevant information that is regularly updated. This means you'd better define what day you publish new articles to keep the audience keep track of your activity and look forward to something interesting.
Also, keep in touch with your customers. If someone comments on your content, don't neglect to answer it. This way a client knows that he was heard and you considered his feedback. The next point is dealing with linking profiles when you realize that your site is growing. Including contextual links will enliven your site and add some value.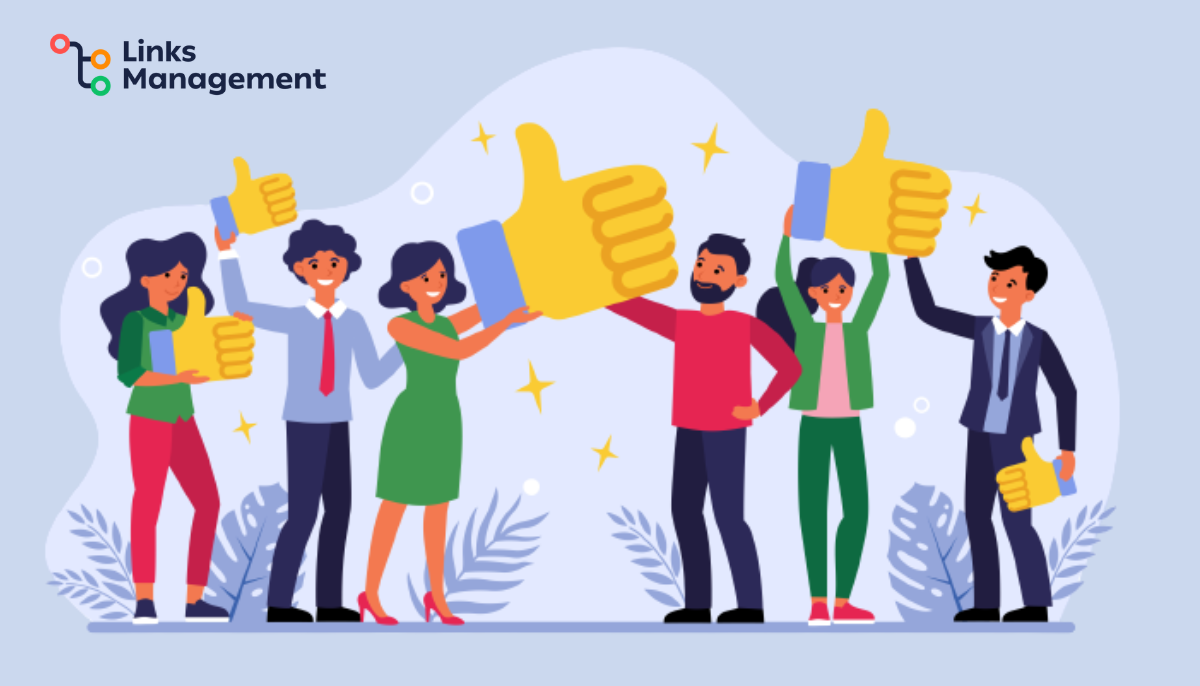 Also, it's highly effective to add links to external sources to prove your content credibility that you have a strong connection with authoritative sources, and prove your ideas. When working with multiple links, estimate whether it's enough for you, and don't overload your content with improper sources. Create an easily manageable website that meets your prior plans and customers' needs.
The Value of Google Analytics for Greater SEO Outcomes
Apply Google Analytics to assess as much as possible data concerning your site performance to monitor what criteria you need to improve or completely remove. This tool enables you to find out useful facts about your audience like users' geolocation, devices they use to navigate your content, defining their interests, the way users behave on the site's pages, site's loading time, etc.
Using Google Analytics provides a site owner with a unique opportunity to know real-time changes in the website performance. They can see the users' activity, and the outcomes of social sharing of your venture, and assess changes when the set goals were completed after one, two-day, or one-week ad campaigns.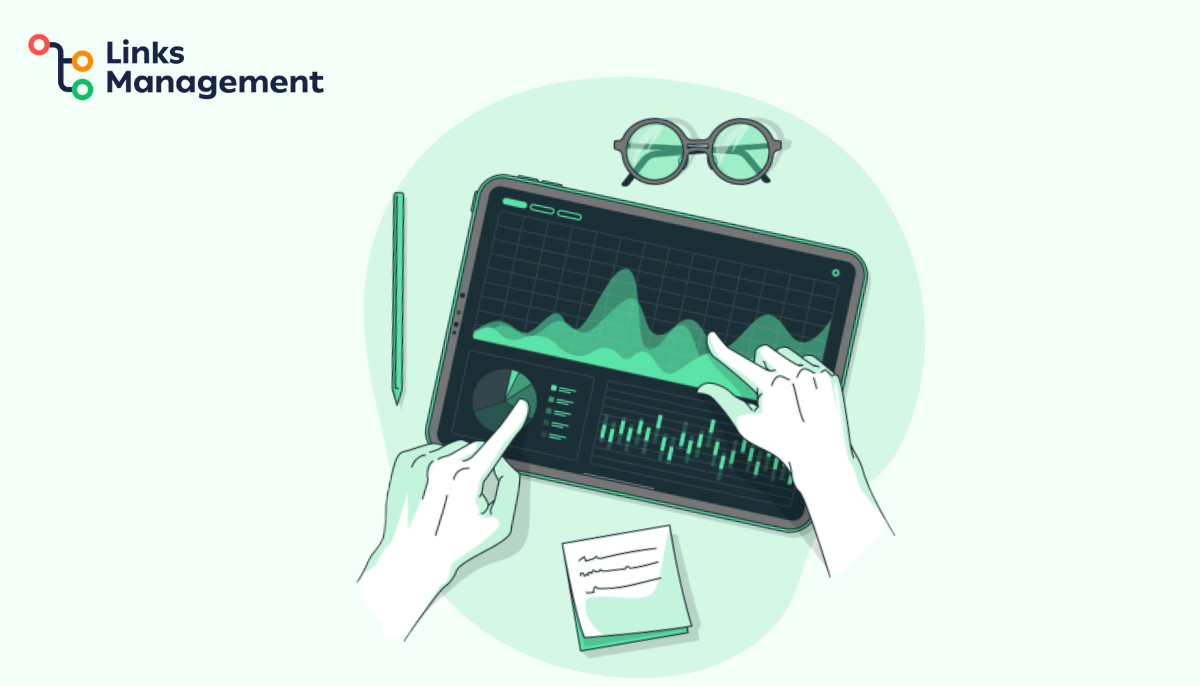 You'll know even the brand and the type of devices your clients use and what operating system they have – this data opens up an opportunity to fix your primary dimension and adjust your content better to their gadgets. With GA, you'll define what channels drive more traffic to your website: whether it's properly implemented inbound links or credible backlinks from authoritative sources, or it's a power of social media.
You'll understand better what your customers prefer by viewing their behavior on the website. You'll analyze the whole session of their presence on your site, what pages they visit, which buttons they click, and what content catches their attention more by estimating the duration of the session. GA helps to figure out conversion rate and the purchase activity (in case you have an e-commerce business) to determine the top services or products that bring you more leads and profit.
The Biggest Enterprise SEO Mistakes That Can Bring Your Site Attractiveness Down
Considering the diversity of marketing approaches, each business owner can choose the proper tactics for their project and apply them correctly to surpass the leaders in the niche. However, without realizing the importance of digital marketing on your project advancement and without building a thought-out strategy, short-sighted site owners and inexperienced SEO specialists are risking common SEO pitfalls that will probably spoil their reputation of being a reliable source.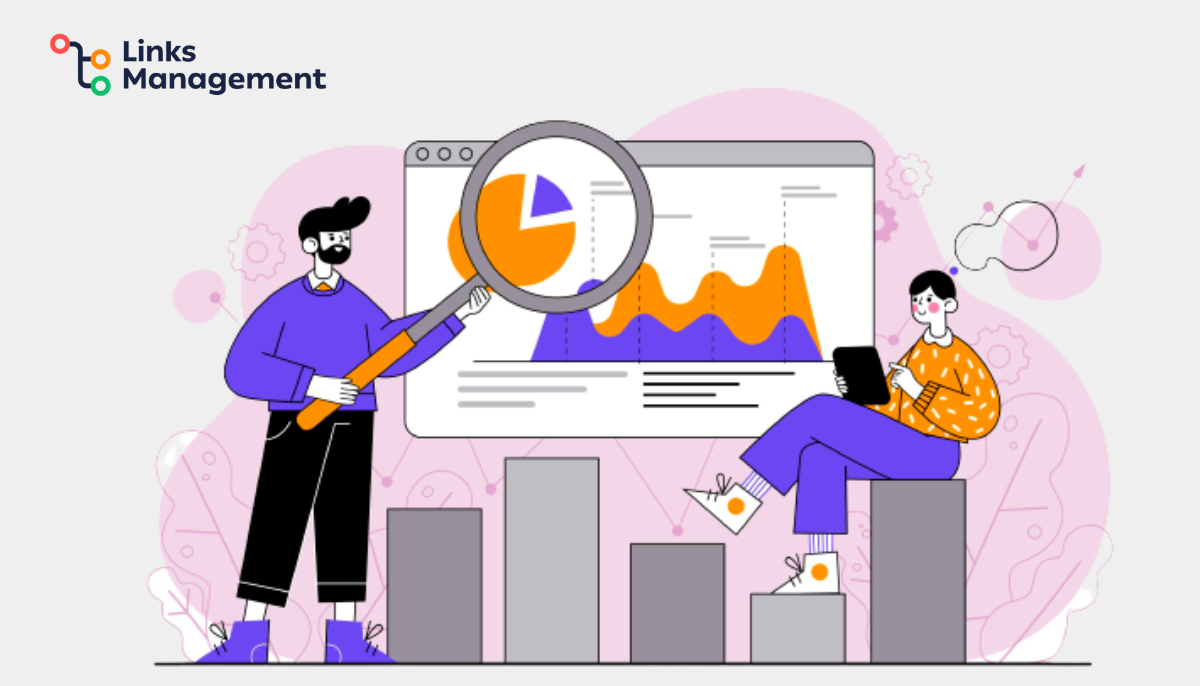 To find a fitting and efficient promotion for any project, you need tens of options to try out before coming up with a perfect strategy. Let's define 10 of the most widespread SEO errors that will destroy any website optimization and will spoil your SERP:
Improper usage of H tags. With incorrectly used H1 and H2 tags, readers will misunderstand the sense of articles on your website. What's more, titles and subheadings help to organize content into sections to facilitate its comprehension and arrange the information logically, so Google will show your site on the corresponding search results.

Keywords redundancy. Repeating a keyword multiple times in 2023 is a bad sign that will lead to content overspam. It's a useless tactic that harms SEO and will confuse the users without meeting their needs. The best decision is to use minimum keywords replacing them with appropriate synonyms. Considering the fact that Google algorithms are constantly changing, an SEO geek should follow LSI (latent semantic index) keywords and NLP (natural language processing) strategy to make content closer to the customers' demands and the ongoing peculiarities of the particular niche.

Miss to fix the links. When you deal with blog posting where you add links, you need to check whether all of them aren't broken and the websites' URLs aren't changed. It's necessary to check the used links' performance and their relevance to your content, and if needed update poor links. To get success it's better to make up a solid link-building profile with high-authority links from credible sites. Don't understand setting strong relationships with closely related ventures and successful industry players, bloggers, and influencers.

Fail to optimize a website for smartphones. If you forget to adjust your site to mobile devices, you made one of the biggest digital marketing mistake that will cost you lots of potential users. Today, the majority use their gadgets to surf the net, read articles, search for the needed info, order services, etc. So, Google starts to prioritize mobile-compatible websites and boost its ranking.

Not paying attention to website loading time. If the site is with a low loading speed, you'll lose your clients because they want to get the needed information as fast as possible. If a customer doesn't succeed in getting what they want in several seconds, they'll leave the website and look for another one. That's why Google includes speed to the major ranking factor for high-quality websites. With a high loading time, you'll have a low bounce rating that will result winningly for you and your rating. Try to optimize the visual part by adjusting images, shortening, or removing weighty videos to increase the site's speed.

Using plagiarized content. Placing duplicate or simply rephrased content on the site means that you don't want to waste time crafting well-considered and authentic texts. By doing so, you kill your business by yourself and won't be able to compete with your competitors in the industry. Instead, set up yourself to build up informative content that will satisfy customers' needs and meet Google's requirements. Don't make the too complicated design – create a simple and easy-to-use structure and theme.

Hung up on multiple SEO tools and data. You don't have to blindly believe in any SEO platform or service that analyzes and checks your content and provides you with metrics and other digits that can be useful for site optimization. However, sometimes these SEO reports can hurt the quality of your content and make it too computerized and crafted specifically to search engines.

Crafting a pile of low-quality articles. Creating content just for the quantity is a wrong tactic that will lead to lowering website authority and SERP. Making up several valuable posts will bring more positive results than writing a bunch of useless texts.

Ignoring Google Analytics search console. Neglecting it can result in epic risk. It tracks the way your site interacts with the digital world and shows what's wrong with it. Google console gives you hints on what HTML improvements can be made to fix your meta tags. You'll also know what sitelinks appear in search results and which of them you'd better remove. Additionally, you'll get search analytics data to clear up what drives traffic better.

Forgetting to build up a solid links profile. To get a strong backlink profile you need to pick up credible links that will evidence that your website is trustworthy and has considerable value for the users. It's necessary to avoid spammy links that can lower keywords ranking. To strengthen content, it's essential to keep the used links fresh and relevant to the topic you discuss.
Nowadays SEO strategy determines the success rate for your venture and can influence credibility and brand awareness in the niche. A properly built website optimization greatly influences the project's ranking in SERP that consequently will boost or hurt conversion, leads, and traffic. So, both small businesses and prospective entrepreneurs should create a visiting card for their ventures with the help of effective and well-considered SEO tactics. A masterfully applied strategy will bring site owners long-term outcomes to prosper.
Conclusion
We hope these points will help you to outline what common SEO problem you'd better avoid to get worthy content and be able to excel among the main influencers in the field. All you need is to know well your industry, your audience's interests, and the current trends, and adhere to a properly formulated strategy to succeed. The more SEO features you'll include in your tactics to promote your business, the better results you'll get.
Keep in mind that SEO strategies are becoming more effective each year, and search engine algorithms also are becoming more demanding to provide users with outstanding information that fits their expectations. All in all, constant reinvention and upgrading to match your marketing intentions by cutting unnecessary, ineffective options and the biggest SEO mistakes will bring your website to the next level of audience recognition and high interest. Hence, consider attentively what SEO pitfalls you need to omit and build up a personal strategy to get a worthy spot in your area.
Get into the Top Google Ranking
free
SEO Cost Calculator Tool
Enter URL & See What We Can Do Submit the form to get a detailed report, based on the comprehensive seo analysis.