How to Measure and Improve Your Website Engagement
By now, many people realize the importance of metric analysis of their websites. If you want to grow, you need to know where to start and which way to go. One of the crucial yet overviewed metrics is website engagement.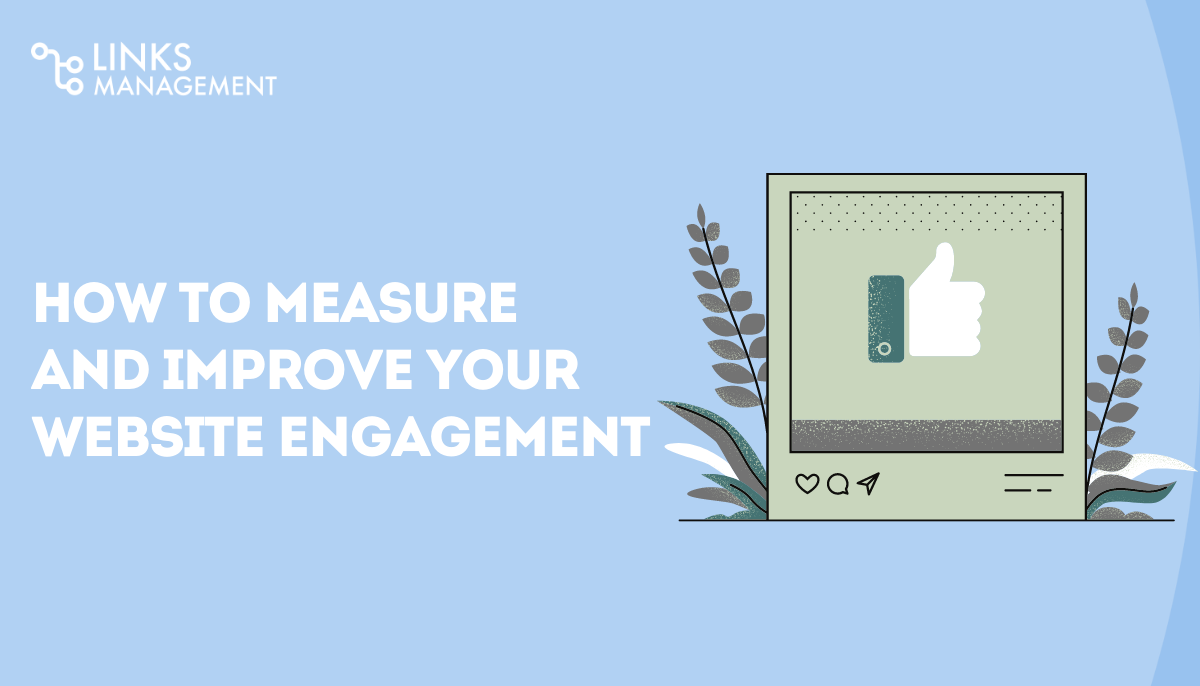 Most specialists focus on getting people on the site and guiding them to conversion. But isn't it important to know what people are doing on your website? What do they find interesting? Where do they come from?
The analysis and improvement of user engagement will show you the behavior of your traffic. Adjusting the website or updating it in time will keep the attention attached to your pages, products, and services. So, instead of guessing the problem with bounce rates and lack of conversions, let's make the measurements and see the full picture and promote your business successfully.
We're here to help you build a strategy of measurement and adjustment of website engagement! In fact, you don't need expensive additional tools or widgets that make the site heavier. We'll focus on what you can get from the good old Google Analytics and Tag Manager.
How to Measure Engagement?
First of all, we'll talk about how to measure website engagement to find out your point A.
We'll focus on the 5 most effective techniques:
CTA impression rate;
Scroll depth;
Usage of Google Translate;
Form engagement;
Accessibility issues.
Measure CTA Impressions to See Whether the Key Component of Your Strategy Is Seen
Placing CTAs all over the website is a good thing if they are not aggressive and look natural. But how do you know that viewers actually see them? The logical answer would be page views. 
However, how many times have you opened a page just to have it in your browser for months until you remember about it? How many times have you opened a page accidentally? All of that account as page views.
But Google Tag Manager offers you an opportunity to know when users are looking at a particular call to action. You'll have to play with code a little bit and set the algorithm to create an event every time someone sees that part of the page.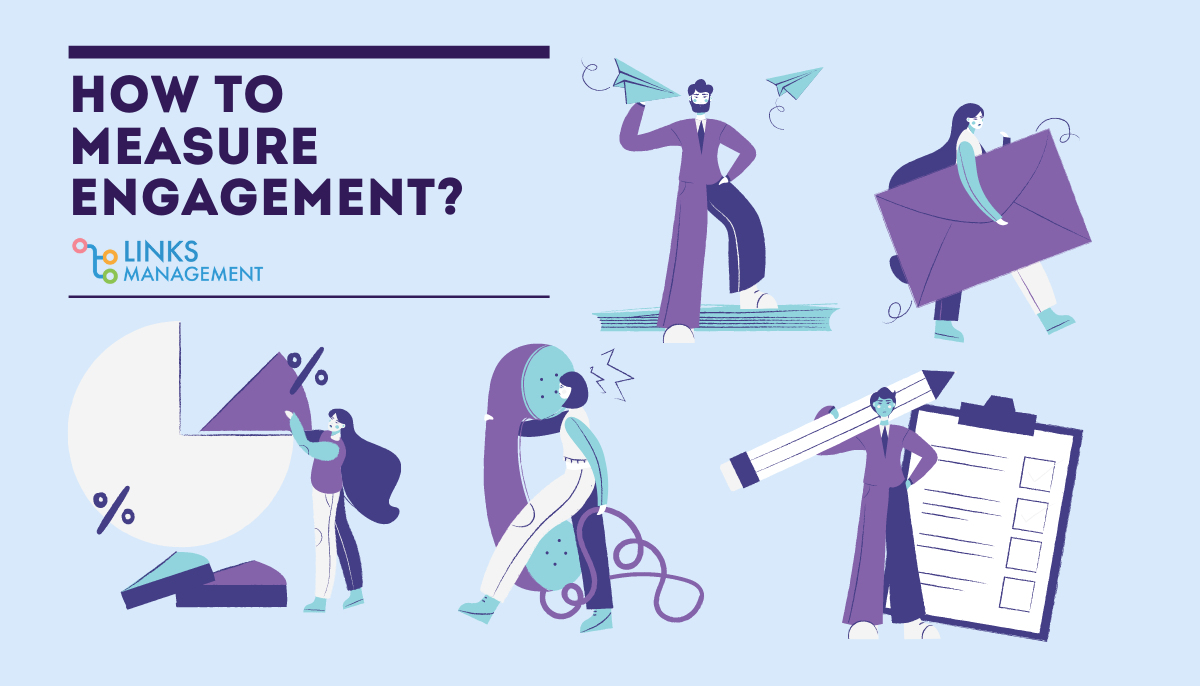 Measure Scroll Depth to See How Deeply People Engage with Pages
Scroll depth is much more important than you might think. Google Analytics 4 users have a standard measurement of only 90% scroll. The Universal version needs you to dig a little deeper to find this setting.
It's recommended to measure:
You can adjust the numbers, but these are the standard ones that will show you how engaged visitors are with the website from first sight. Make sure to set the four milestones as separate metrics to have a clearer picture when it comes to analysis and reporting.
By creating a ratio of the people who viewed the page and those who scrolled to a certain part of it, you'll figure out whether visitors even see the main call to action or another important piece of content.
Measure How Many People Use Google Translate to See If It's Time to Expand
Website engagement is a crucial factor showing whether it's time to expand your business, project, blog, etc. Many people, upon establishing authority in the English-speaking society, think about translating their pages, offering other versions of the website, and buy digital products. The most popular languages are Spanish, Chinese, Russian, etc.
How do you know if the users need that official version to comprehend the content properly? You can see the percentage of users that use additional services to translate the site. And what's the most popular tool in the niche? Of course, Google Translate.
It helps you see any site in your language in a couple of clicks. And gladly, you can monitor the number of people using that function on your pages.
How? Google Tag Manager! 
For many website owners, the stats they will get as a result will be quite surprising. After that, it's possible you'll want to expand to a foreign market, not only translate the website.
Measure Form Engagement and Impressions to See If They Need Adjustment 
Forms…too many fields look intimidating like you're trying to find out everything about a person. The first thought is "Why do these guys need so much info about me?"
Even if only 3 of the fields are marked as mandatory, not all users understand that. They see a large form that will take time and effort to fill. At this point, the attention of the visitor is halfway yours, and it's easy to lose it at this point.
Many companies have people with different opinions on forms:
"We need them to find out more about our target audience, etc.";
"We don't need so many fields. They scare people off."
To end the battle, use Google Tag Manager to see how many people enter the page with the form and how many actually proceed. The ratio will show you if your visitors are educated enough to know that only the star-marked fields are mandatory and if they are interested enough to bother filling any fields out.
This will help you adjust the form and emphasize its importance to guide people all the way to the 'Submit' button.
Measure the Need for Adjusted Accessibility Experience for People with Special Needs
Unfortunately, only a small part of websites have proper accessibility experiences. It's weird to hear in the world that is moving towards inclusivity. But not all websites need that, after all. To see if yours does, you can analyze the need for such tools on the site.
First of all, even if 5% of people coming there need adaptation, you should be able to provide it for them. So, it's wise to use a widget where visitors can adjust the font size and color, switch on audio captions, etc.
Every person clicking on that widget will add a number to a report that you can see and analyze the demand in a website upgrade, another permanent change, or a wider experience for people using assistive tech.
Plus, this metric will show you a portion of people who are interested in the content enough to adjust something on the page for more convenient reading.
How to Improve Engagement for a Web Site
As mentioned, a lot of people realize the importance of analysis. However, it's no less meaningful to do something with that data instead of just knowing it. User engagement rates aren't an exception.
How to improve them according to the information you get from all the methods of measurement described above?
We'll review the following recommendations:
Follow the whole path of the visitor;
Improve user experience;
Connect the metrics to the result (i.e. your revenue);
Change approaches as people subscribe to a newsletter;
Harness social media.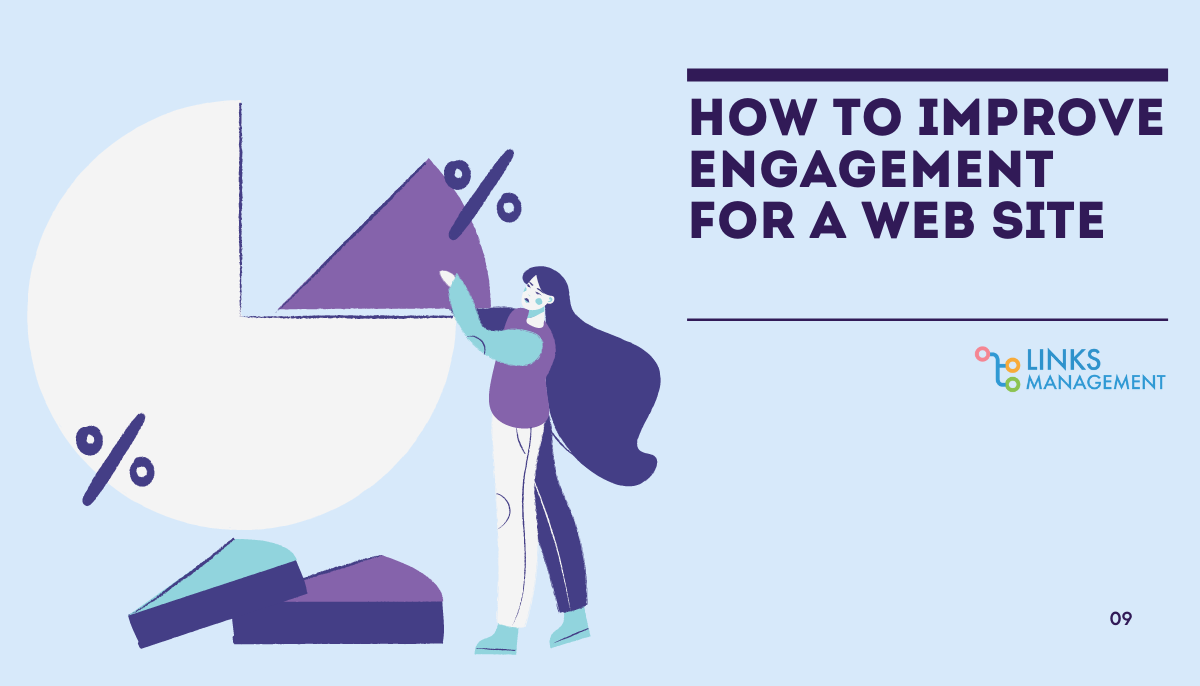 Follow the Whole Path of the Visitor to and on Your Website
Narrow the list of promotion channels down to the most effective.
Google Analytics has a Referrer Path section. It can show you where the visitors come from, who buys more from you, and who's more interested in the content on the website. This will help you greatly to adjust promotions and stop wasting money on channels that bring no revenue.
If the GA feature isn't enough, you can back that data up with additional tools and services. Investing more into promotional channels that work best for you will not only bring more money but also an interested audience that will subscribe to the newsletter, share publications, bring friends to the website or shop, and increase not only your site engagement but overall popularity as well.
Work on User Experience to Give Visitors Something to Interact with
To increase website engagement, give people something to engage with.
Unless the person is very interested in your content, products, services, or personal brand, they won't enjoy a plain page with text on it. Especially if there's a lot of unstructured text where it's difficult to find something.
Plus, the bounce rate will increase if the pages take a while to load, have errors on them, or don't have any convenient tools and features.
Invest in user experience. We don't mean complicated animations that will confuse people but create a 'WOW!' effect. We're talking about:
1

Convenience.
Adding familiar elements like logical navigation or an option to register or log in in the upper right corner will make any creative design easier to understand.
2

Spotless design.
Incorporate the latest trends, brand colors, etc. wisely to create a website people will want to engage with for a longer time.
3

Adaptiveness.
Over half of Internet users browse from their mobile phones. But there's a part using their laptops of different sizes. And another part using their tablets or netbooks (if this is still a thing). The design should look delicious from any screen. The fonts have to be readable and all the needed buttons should be in place.
3
Structured content.
Text and media content should be easy to skim through. More people will scroll till the end of the page to get familiar with the content you share. The use of headings and infographics will improve the matter a lot.
Connect Metrics to Results to See the Impact on Your Goals 
Tie metrics to money!
Connecting certain metrics like website engagement to revenue or other goals will become a basis for an improvement strategy. Many people analyze just for the sake of analysis, not really doing anything afterward.
Guide yourself by the algorithm:
If A happens, B will increase.
If visitors see this pop-up with a recommendation to subscribe, the chance of them becoming regular readers increases by X%. There you have a goal of adding people to your mailing list. You also have an 'if' clause that makes the goal achievable. This is especially effective if you're not the one who makes large decisions for the company in terms of promotion goals, website updates, or money.
Tying what you need to global goals will make the change easier to communicate.
Change Approaches for People Who Have Subscribed to an Email List
Use the ?subscriber=yes parameter to cater to people on your email list.
This is a feature many website owners forget about when they send links to their subscribers. Imagine if you get a newsletter, click on a list to a new post and get a greeting like "Subscribe to our newsletter!" This doesn't sound like a respectful, loyal relationship.
By using this simple tag, you'll make sure your loyal readers will get another greeting, like "Thanks for staying tuned!".
Play with the tag further and apply it to the people who have just bought something from your shop. It won't be a trust-building approach to try to sell them something after they have just finished a purchase.
Customization is one of the keys to proper user engagement.
How to do all that:
Learn URL parameters;
Use Google Tag Manager.
Harness Social Media to Promote your UX, Design, and Content
Finishing with a basic recommendation but a very effective one.
Social media can become very useful when it comes to the lack of user engagement on your website. First, you can engage them on, say, Instagram, explaining what you have on the site and how you work on it. Branding, targeting, story-making, and copywriting will become your best friends during the process.
With proper targeting, you will have people interested in your business visit the website and roam it, looking for the tips and tricks you have shown.
It's possible to 'sell' anything with social media. And if you have a well-adjusted website with decent user experience and valuable content, products, or services, thousands will hop on board. Don't use social media as the only method of increasing website engagement, but make sure to have it as a supporting one. SNS are large platforms with millions of people interested in all kinds of things. It's a shame not to use them to your advantage.
To Summarize
A big mistake many website owners make is looking 'up in the sky' and guessing the cause of their problems instead of researching the information they can find using conventional instruments. Google teams work and release GA versions and other tools for a reason.
Have you researched your basic software in detail to see what it's capable of? Well, it's time to do that right now. Arm yourself with GA and additional analysis instruments to find out the way a user goes before visiting your website and during their visit.
Even such easy features as scroll depth will show you how interesting the design and content are for the audience. If there are issues, two factors may be faulty: target audience settings and UX. This is a much narrower list than the one you would have without metrics analysis.
While improving user engagement, analyze the situation regularly to see what works best. Use it as the main approach to visitors, and you'll notice an overall growth of your business.
free
SEO Cost Calculator Tool
Enter URL & See What We Can Do Submit the form to get a detailed report, based on the comprehensive seo analysis.