5 Content Types That Gain the Most Engagement & Links
Everyone understands the importance of content marketing. But even those with documented strategies don't know how to align the types of content they create with their desired goals. For example, some of the best materials for attracting and building qualified leads, such as webinars, are ineffective when it comes to link building.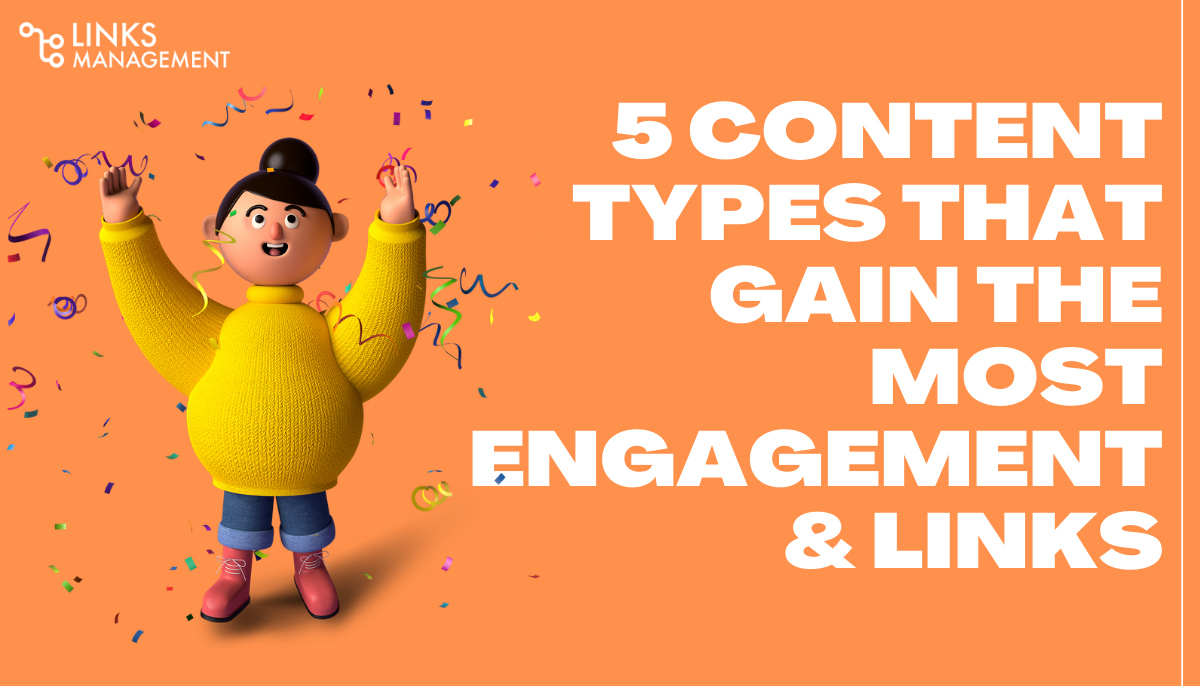 On the contrary, posting new data and research is a great way to build a solid link profile. In this article, we have listed five types of content that experts say are attracting the most links. 
1. Infographics
Infographics are one of the most popular types of link-building content. More than half (53%) of SEO experts create infographics, and 61% of them consider them to be an effective means of getting backlinks.
Graphics help us understand and remember information, including complex ideas. The brain will perceive a visual picture in 0.1 seconds and store it in long-term memory. Not surprisingly, in 0.25 sec., the desired image is formed when 50% of the brain is involved.
How to use infographics to build links
Creating link-building infographics is usually a three-step process:
Pick a topic that is relevant to your target audience and make it as specific as possible (for example, if your niche is social media, focus on a well-known social platform).
Collect data points (preferably taken from original research) on your topic. Add your details to make the page more logical.
Make great-looking infographics. Use large fonts and visually present all key metrics so they are visible at a glance.
TIP: When designing your infographics, you can use free tools like Canva, but you can also hire a designer (or use your own) for a more personalized professional look.
Once you've created your infographic, you need to decide how to distribute it. If you want to create guest graphics, make some suggestions for key influencers. Encourage them to post their infographic and write a short accompanying guest article to publish.
NOTE: Supportive content is key to getting high-quality backlinks as Google diminishes the value of earned "inline links" if only your infographic is published.
Also, if you have a lot of followers, post the infographic on your website and promote it through social media. If your content is relevant to influencers, you are more likely to earn a lot of shares, likes, and backlinks.
Either way, the quality of the data and the relevance of the topic play a big role in how effectively your infographic will generate backlinks.
2. Electronic Books
To build a high-quality link network, you need to start with something worth linking to. This means creating meaningful, fundamental content – so rich that you can repurpose it, and use it to attract customers during your sales funnel and to encourage different actions.
E-books are among the best types of main content. These trusted resources provide your audience with in-depth knowledge of the topics that really matter to them. They provide powerful content that boosts your credibility and solves customer problems.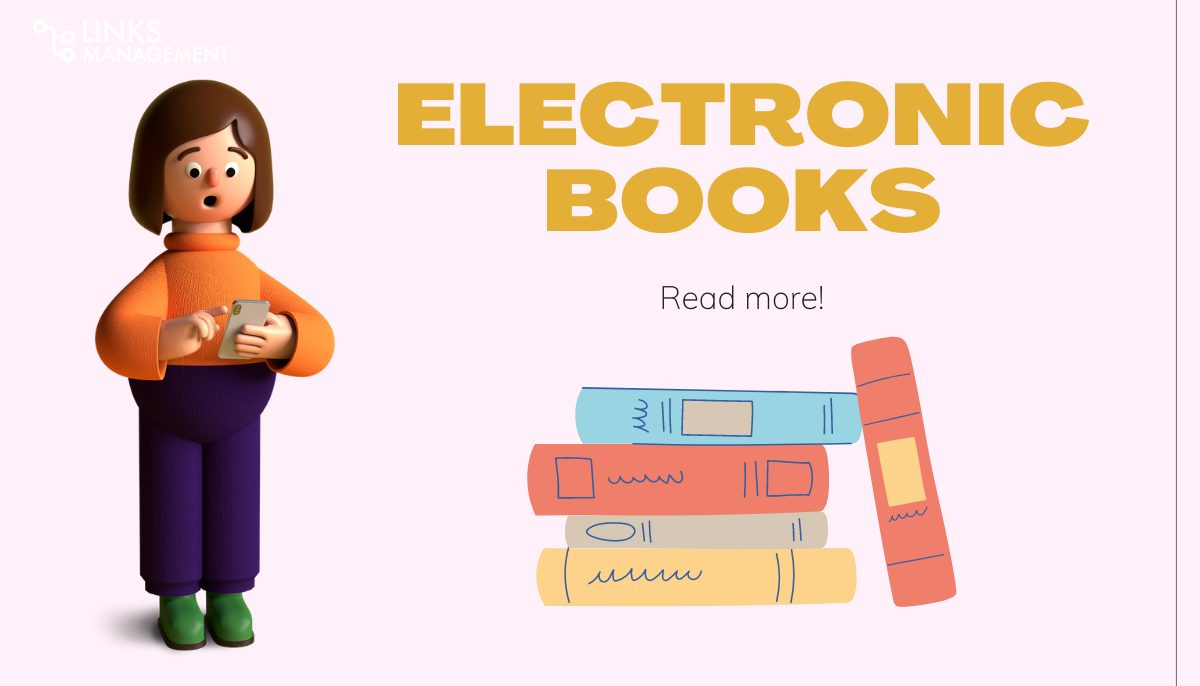 However, when we think of content for marketing, they rarely end up at the top of our list. E-books aren't getting as much attention as they deserve.
The great thing about e-books is that they are much easier to produce than regular printed books. And with a dedicated digital marketing strategy, reaching a wider audience is becoming easier and easier. 
How to use eBooks to build links
You need to hire a copywriter or have serious writing skills (and a lot of time) to create a link-worthy eBook. First of all, you must:
Choose a topic that will appeal to your audience and satisfy an urgent need. (Yes, this is step 1 for each content type).
Don't overuse branding. An eBook is not a brochure to advertise your business; it is a resource dedicated to solving a problem.
Strive to inform and convince your readers. Present information logically and objectively. Your arguments should go to your final argument. Your statements must be well described and reasoned.
Add graphics. Remember that graphs and charts are also content.
Revise until the content is perfect. The editing process is more important than ever on a long type of content like this. Correct verbosity, spelling mistakes, and any twisted thoughts.
Fortunately, e-books are some of those valuable materials that practically sell themselves. If you really have an important need facing your audience, people will be happy to share and link to your eBook.
In our survey, the absolute leaders in popularity among methods of obtaining links were methods related to social networks, such as adding links to social media profiles and reposting content. If you are looking to get links through social media-related techniques, investing in an e-book as a key asset is a good place to start.
Did you have a chance to get to know about Google Update? Do not waste time and read about the issue now: Google Announced a Double Update: June 2021 Core Update is Already Carried Out
3. Data / Research
While 70% of webmasters believe that data and research is the most effective type of content for building a link profile, only 54% are doing it. The reason is simple: it takes a lot of time and planning to create studies and cut existing ones.
One of the best ways to get links is to publish original research. It's not that hard to do. Figure out a question that people in your industry have and then do something to answer it with data.
How to use data and research to build links?
To do your research right, you need five key ingredients:
An excellent premise. Again, you need to ask a question that burns in your audience's mind and create something that they would like to share, tweet, and link to. Ideally, this idea will impact your industry and attract and interest many companies.
Credibility. Prove that you are an expert in your niche before making any authoritative claims. You may need to create a few reports before you start attracting new people.
Preliminary business tests. When you have a great premise, it's important to test the potential value of an idea. Test consumer interest online or check out Customer Service to find out what information customers want to know.
Large sample size. You will have to interview hundreds of respondents to make your research more relevant across industries. If you interview just dozens of them and publish a report, you will not be able to draw reliable conclusions for sure.
Clear content strategy.Yes, as with all other types of content, a plan is needed. Before you start compiling statistics, find out the purpose of your survey, how you plan to use the data, and what meaning you hope to invest in your research.
Some of the data and research are important only because they are universal. You can convert your original research into all other content types, including the other four listed in this article. Do you have a ton of statistics and percentages? Turn them into infographics. Have you acquired new knowledge that is changing the sphere? Publish an e-book. Any ideas that might solve various problems? Create a series of videos. The potential is broad.
4. Webinars
Webinars have been outsiders in link building for quite a long time. In fact, webinars even turned out to be a rather ineffective type of content for gaining backlinks. However, when you stop thinking about how most marketers use webinars, low backlinks make a little more sense. 
Most businesses use webinars to build the right customer relationship. This format often provides additional information, addresses some of their problems, or interacts with them in a more dynamic (Question and Answer) format. What marketers don't usually do with webinars is active link building.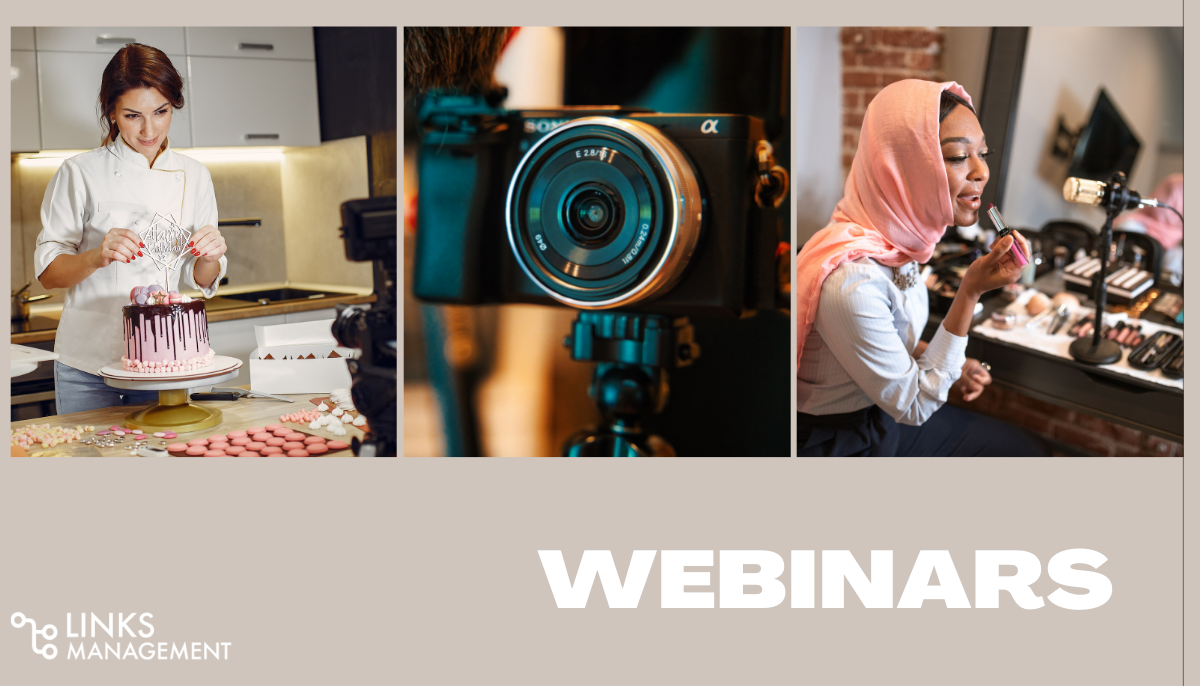 However, that doesn't mean you can't use webinars to build links, you just need to get creative. For example, invite leading industry experts to a seminar. These people can bring you more credibility and backlinks, and promote your brand in the long run.
How to use webinars to build links
Webinars may not be the best type of link-building content, but that doesn't mean you should avoid them. Here are some strategies you can try:
Include clickable links in your webinar. Add links or use the chat feature so your viewers can actively participate in your content, which is especially important during a product demonstration.
Promote your webinar to the end. Post it on social media well ahead of the posting date and keep promoting it as it goes live. Add this information to your blog, to your mailing lists, and to your PPC (pay-per-click advertising – if you have a budget) campaigns.
Submit your polls after your webinar. Rate how helpful your webinar is to your audience by asking questions. Add a CTA that tells your audience their next steps.
5. Video
Video content is the future. It is an effective way to promote products and services, as well as a powerful source of the traffic to your site. Take full advantage of the video format to expand your audience, increase their trust and increase sales.
2 out of 3 people are more likely to order a product if they watch a video about it. 9 out of 10 people say the video helped them make a purchase decision. You may not believe the Hubspot data. But the obvious cannot be denied: the future belongs to video content.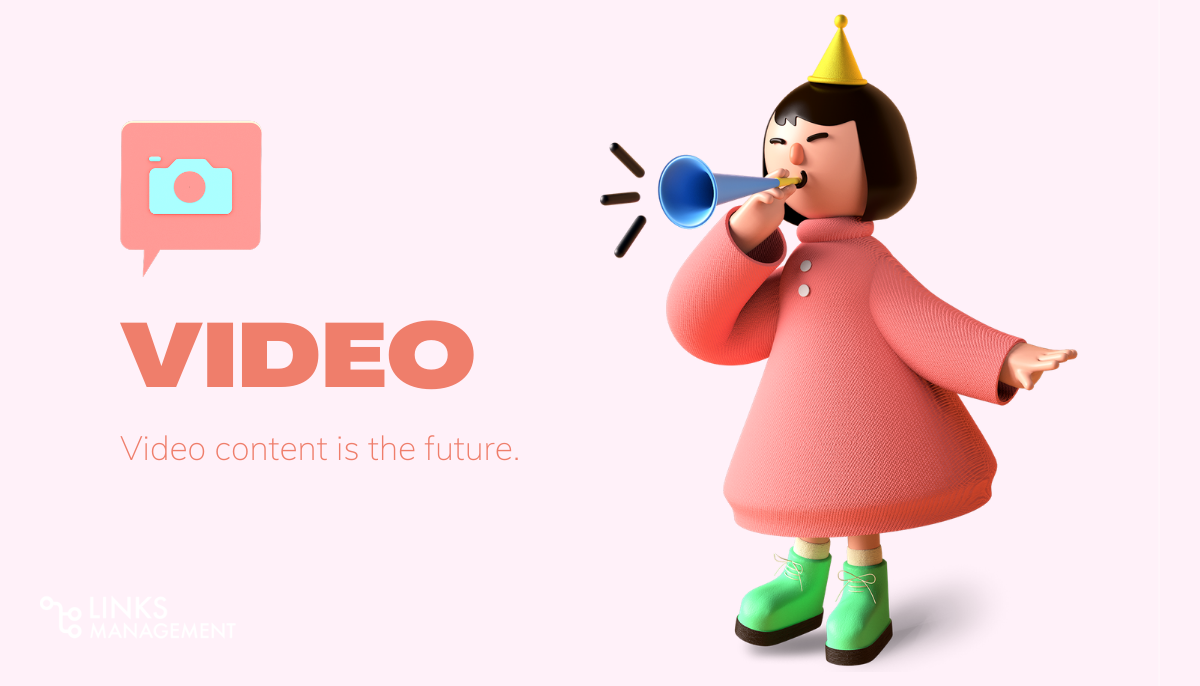 About 100 hours of videos are uploaded to YouTube every minute, making it the second-largest search engine in the world. Dynamic content is popular on Facebook and Instagram. Tik Tok mobile video platform has great prospects.
According to Hubspot, 80% of traffic in 2021 comes from video.
Video is more than entertainment
The bulk of videos on the Internet are entertainment content. That does not prevent the use of video for informational and commercial purposes. A moving image allows you to visually demonstrate a product, present a service, show the process from the inside and reveal the content of the product.
Why is video so effective?
80-85% of people are visuals. Most perceive information primarily through sight. Therefore, in order to convey information or convince, it is most effective to use visualization.
Instead of talking long and boringly about the properties of the waterproof fabric from which the raincoat is made, you can show in 10 seconds how water collects on its surface without getting inside. In many cases, a video is more informative and convincing than a text description – especially if you need to talk about external merits or about the process of work.
One video is much better than two dozen professional photos of a mixer – when you need to show how quickly, easily, and silently it beats the dough.
How to use videos to build links
Getting links starts with good videos. To create videos that grab attention, consider the following tips:
Use videos to solve customer problems. If your previous video didn't solve enough problems, use resources like Quora to find frequently asked questions in your industry that you can answer.
Build your brand through your video content. Keep the quality high and stick to a style (for example, add a brand name) that your viewers can recognize.
Always add a call to share. If you are posting to YouTube, you can use its features to do this.
Optimize your videos. On YouTube, this means verifying your account, uploading previews, as well as a description of your videos. You can even add subtitles.
Promote your videos periodically. Use Twitter, Facebook, Instagram, or any other platform your visitors frequently visit to earn views and shares.
After you've optimized your content for YouTube, I recommend putting your best video content on your site. You can then use conversion tracking software to find people who link to your YouTube videos and send them a friendly request to redirect links to your site.
Final Word
What types of content should you focus on if you want to build your link profile? According to our research, the most effective types of content are original research, infographics, e-books, webinars, and videos.
A common trait we see in all of these types of content is their potential virality. All of these formats have the ability to offer valuable information that is easily digestible and eminently accessible.
Have you successfully created your link profile using other types of content? We are glad to hear from you in the comments.
Boost My Content
free
SEO Cost Calculator Tool
Enter URL & See What We Can Do Submit the form to get a detailed report, based on the comprehensive seo analysis.