What is Link Juice in SEO?
Link juice is a group of strategies that help you increase your website traffic and your rankings. In order to make use of these strategies effectively, you need to understand the basic rules, and the links will affect the SERPs (also known as Search Engine Results Page).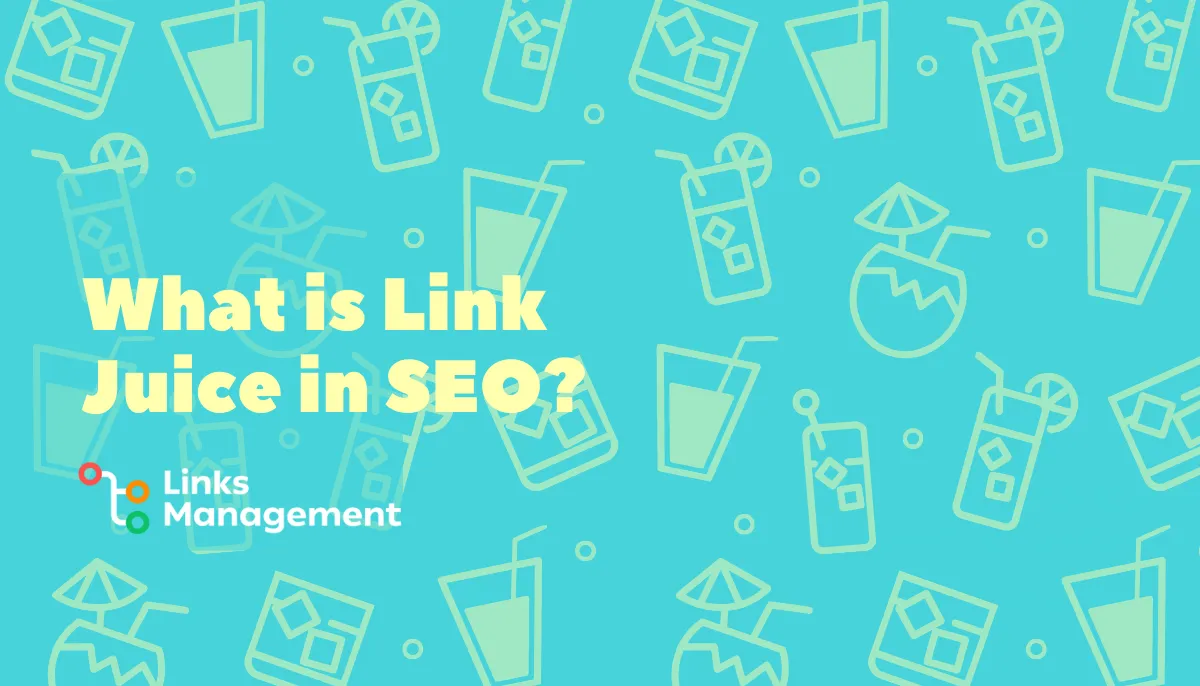 The benefits of Link Juice are quite much, first they help share your website or blog contents and value with other websites and the links you pass to other websites is referred to as "SB weight". You should know that your website will not lose its value even if you pass your links to other websites that are of less value. When you pass your links to other websites, you should increase credible sources (such as Wikipedia), in order to sustain its credibility.
Google will rank your website higher when you have more SEO juice links, this simply means you must target top quality links from other websites to your websites, and such links must contain your website keyword and direct mentioning of the products and services you render (if your website is e-commerce related). When you build links that mention your website name, products and services, you automatically increase the positioning of such keywords in Google search engines, and this will attract more website visitors in form of traffic to your website.
SEO Link Juice Calculator
The basic rule of Juice page is that, the more outbound links your web pages have, the lesser SB weight they will carry. Outbound links and links from one site to another, while the incoming links are the ones from other websites to your website. One of the basic strategies Outbound links in SEO, is that when you purchase links from SEO service provider, you must look out for the volume of outbound links on the particular page, from which you are purchasing the link (the fewer outbound links from the page you are purchasing, the higher the SB weight forwarded to your website).
You need to keep in mind that not all Link Juice (SB weight) will be passed unto your blog or website immediately you create the links, as a matter of fact, it may take more than 5 month for most links to be passed to your website. For the first month, you should expect between 8-15% of SB weight to be passed unto your website, for the second month, you should expect between 20-30% of the SB weight to be passed unto your website, from the third week, you can expect between 50 and 60% of SB weight to be passed unto your website, while the 6th month 95-100% of SB weight can be passed unto your website.
During the first 6 months of using SEO juice strategies, you will notice that the sharpest increase in Juice page will occur between the 4th and the 6th months (PR4 and PR6), whereas the juice page between PR1 and PR3 (the first three month of page juicing), will witness the slowest increase in positive results. For those who make use of other effective SEO strategies, it may take just 3 months before they achieve 100% positive effects of page juicing.
What is the reason for the progression?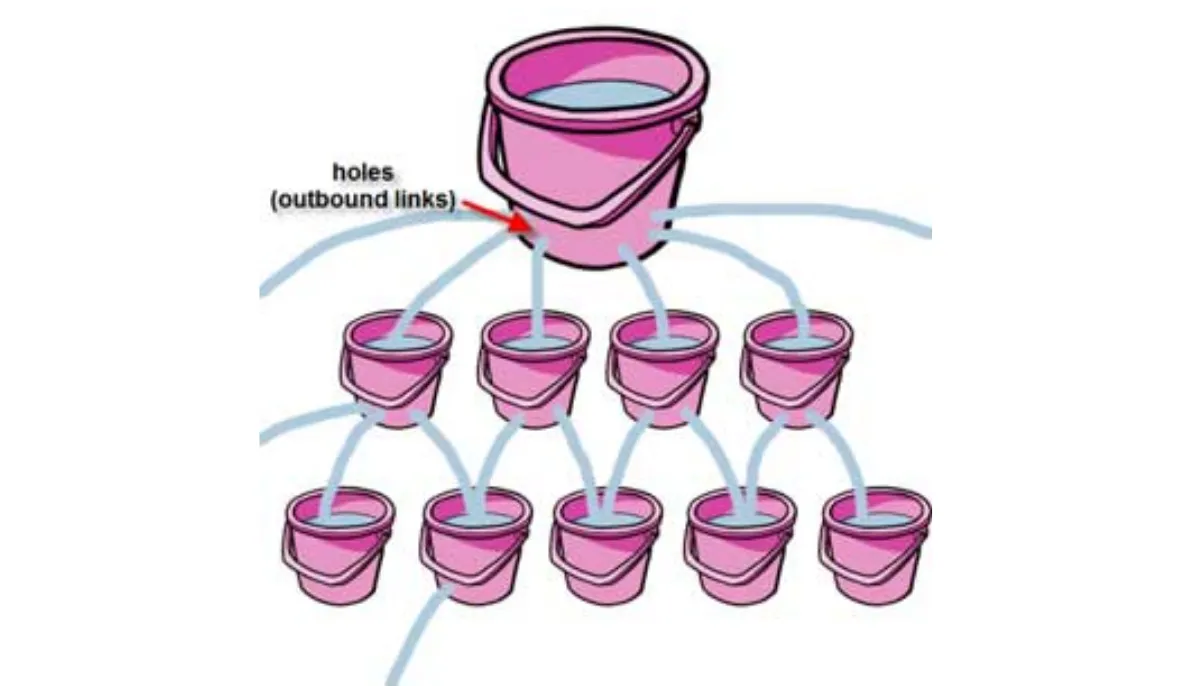 Outbound links in SEO will not just work immediately to improve your website ranking, there must be a progression in the flow of traffic, and hence the higher the SB weight of the backlink, the longer it will take for your SB weight to reflect or flow unto your website and increase your search engine rankings.
If SEO Outbound links appear on your website for few months and suddenly disappear, your website ranking in Search engines will deteriorate. This means that for you to sustain or maintain a strong website link on Google, you must continue to generate these links and that is how Google continue to rank your web pages. Google seems to trust the older SEO outbound links that stay alive for longer periods than new links that dissipate within few months.
Link juicing strategies
Your link distribution exercises must involve the following steps:
Never concentrate all your link building efforts on your Home page.
Pass your link juices from your high performing web pages to the lower performing pages.
Make sure you identify the low-value web pages on your site.
Make use of "robot tags" as well as "NoFollow tags".
Try as much as possible to ensure that no web page is more than 3 clicks from your home page.
Make sure there is a site map located on your Home page.
The first rule of using Link juice for your website is that you must not concentrate all your link building strategies on your home page, other web pages deserve some link building activities too. In link building strategies when people do request for links from other websites to their websites, they only request links to their Home page – this is a very serious error. Make sure you perform a "deep linking" strategy where several of your web pages will have inbound and outbound links.
Fortunately, link juice can be passed internally within your website. If there are some web pages that are receiving more visitors or traffic on your website, it is possible to make use of in-bound links and pass the link juice to other web pages that are not performing well. It is easy to place link juice between two pages, as all you have to do is to create a link that will link the contents of one page to the other.
Robot tags and NoFollow tags are simple tools that will prevent top search engines like Google from ranking and indexing low performing pages of your website. You can get these tools when you purchase links from a reputable source. You need to obey the rule is that you must ensure that your web pages do not have more than 3 links from the Home page. Even if you have a website with over 1000 pages, you need to distribute your link juice evenly as inbound links, to all web pages.
Order Top-Quality Links and Rank High
free
SEO Cost Calculator Tool
Enter URL & See What We Can Do Submit the form to get a detailed report, based on the comprehensive seo analysis.