Best SEO Plugins for WordPress. Full Review
Whether you are an SEO specialist or a business website owner, search engine optimization forms integral to your working process. If you want to reach a high SERPs ranking and make a profit from your site, WP and its plugins are tools you can't do without.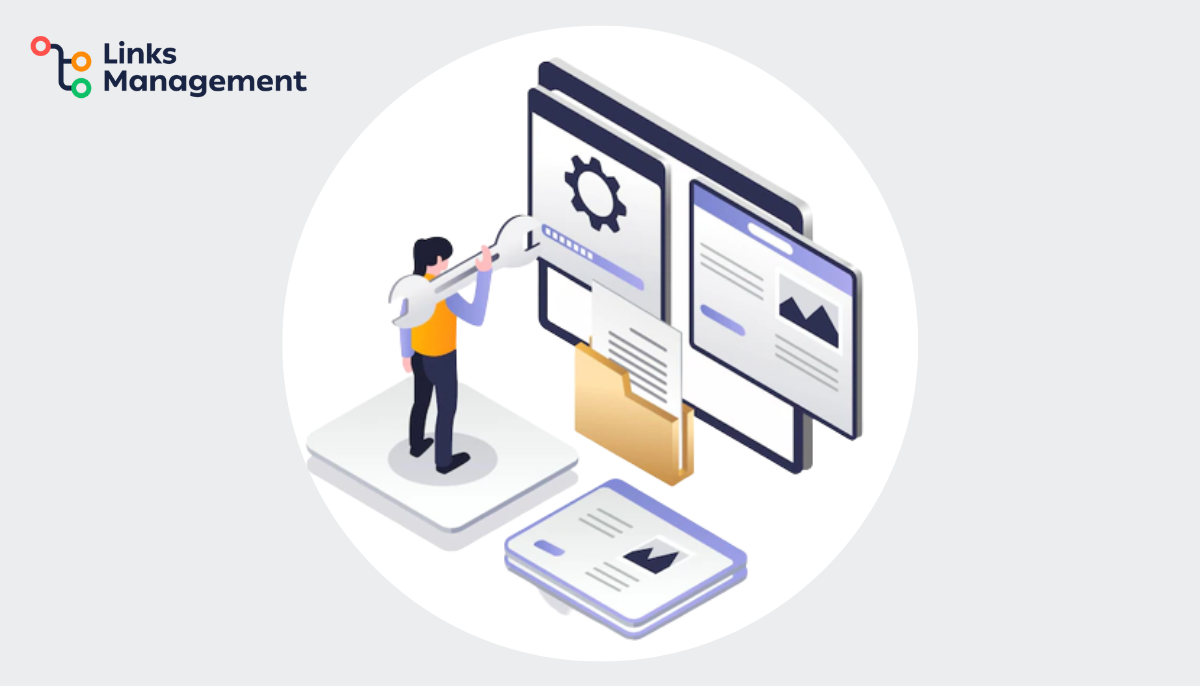 So why is it so crucial? A WordPress SEO plugin is responsible for boosting site traffic quality and numerosity. With its various instruments and potent features, you may optimize your web pages beyond recognition. We prepared a full review on the hottest 2022 WP web app options, so you will doubtless find the best SEO plugin for WordPress here.
1. SEOPress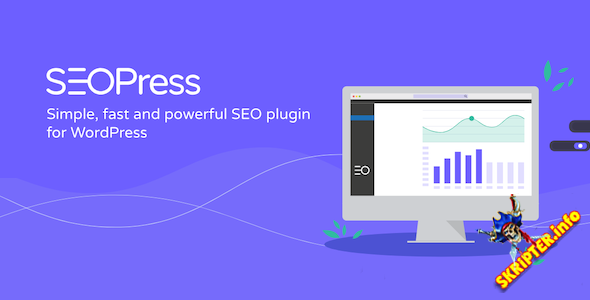 Looking for an all-in-one web app yet the least expensive one, SEOPress is the perfect decision. Ideally, it will suit SEO beginners with a limited budget who strive to get some valuable WP proficiency first.
The great tool benefit is that it is accessible to people around the globe with the pro translation in 17 languages. Considering the pricing, SEOPress will cost you significantly less than other popular all-purpose web apps, commonly suitable for a single site. While SEOPress may run for multiple websites.
Paying only $39 per year, you can handle numerous operations like mobile/ desktop preview, HTML sitemaps, SEO image, installations Wizard, Facebook/ Twitter preview, redirections, a white label and content investigation. Some of them are really of profound characteristics. For example, you attain a limitless keyword amount within the content exploration. Instead, other plugins give you only one word or phrase until you purchase the premium.
If you decide to choose SEOPress PRO, you can find solutions to a broader issues scope involving broken links monitoring, 404 checks, video and local SEO, full WooCommerce integration and structured data types.
2. WP Rocket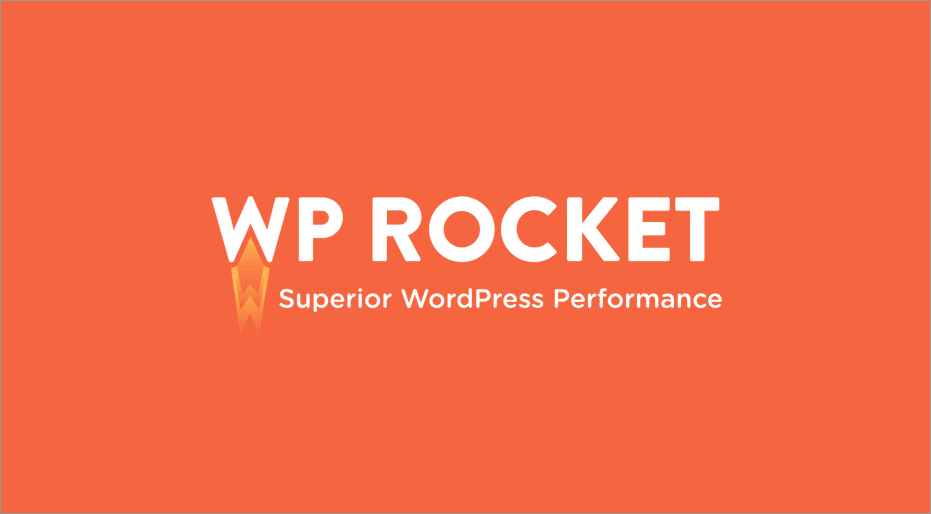 Site speed matters, and it is decisive for your inquiry ranks. People dislike slow uploading, and if your web page is not downloadable for more than two-three seconds, they will leave. Google pays attention to such vast negative exit statistics and shifts you to lower-ranking positions.
Speed is the thing that WordPress doesn't usually take into account. Still, you would like to ensure you do your best to make the site lightning fast. So WP Rocket will come in handy here. It is actually a cache web app, not an SEO one, but it can skyrocket page productivity and increase the overall page ranking.
By installing WP Rocket, you optimize your files, data, and media to that way the site operates as fast as possible. Even in the case of eCommerce pages, this plugin may efficiently work, not affecting user experience. Moreover, WP Rocket is incredibly compatible with other plugins like Yoast. Thus you may get doubled potential for site speed boost with no web app contradiction.
Proceed and generate an intricate interactive site. Attach various video files and don't worry about time loading. You can construct astonishing web pages to satisfy your audience with WP Rocket opportunities. But it is essential to choose the appropriate plan based on your sites' quantity first. Single runs for one website, Plus suits three, and Infinite will match limitless sites number. Besides, since this plugin is payable, you are of first-class client support round-the-clock.
In spite of your WP proficiency level, you will certainly appreciate the benefits of all provided functions for making the site faster. So go for WP Rocket right now. In case you don't drive the desired outcomes, you may get a complete recompense within two weeks after the sign-up. It is a win-win anyway.
3. All in One SEO (AIOSEO)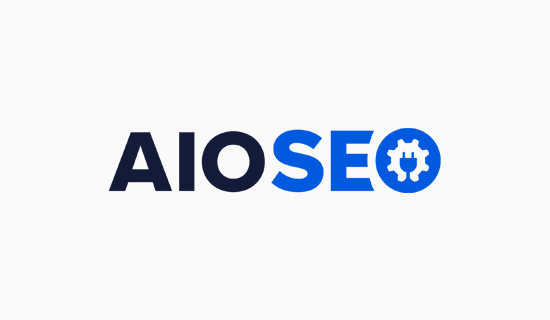 Another universal among WordPress Seo tools is AIOSEO. It is perfect for people who have just come into the SEO world and want to gain rankings from scratch. Regardless of its power, this web app is extremely accessible, even for those with zero experience. Problem-solving and their subtle-tuning issues will be easy as a pie. AIOSEO is permanently inspecting the site, giving hints in simple English on what alterations you should make.
It filters things automatically by displaying items to fix instantly as well as lost optimization choices. Just stick to the guides pointed on the checklist and will get out maximum from your site capacity.
It is not surprising why this plugin has an immense download activity of over 2 million as the spectrum of useful specs is impressive. It includes the following:
Titles / meta descriptions
Bot blocker
XML sitemap
Key schema markup
Search engine alerts
With upgrading to a Pro version, you will earn much more worthy client support and extra options for managing SEO aspects within the site framework. For example, you will find here social media integration, on-page and video SEO, structured data and redirect controller, which are not inherent to other web apps.
Having a forceful feature range, AIOSEO still ensures very comfortable pricing compared to rival applications. Mostly, all paid plans provide a similar option set, but superior support you may get only with Pro ad Elite versions.
It can be highly challenging to select between the best free web apps and chargeable ones, but if you are just kicking off your SEO way, nothing will work better than AIOSEO. The free design is of great potential and prices are considerably lower than well-known Yoast.
4. Ubersuggest
When it comes to domain and keyword audit, Ubersuggest heads the list. Now you don't have to perform complex operations, simply put in a key phrase or domain name in the finder string and review all the in-depth info you may reach.
It is effortless to receive a comfy graph containing the historical search capacity with key phrases row suggestions for getting less overflowing possibilities and content concepts to create own unique ones.
The same applies to domain searching. Add one to get insight into how many key wordings it generates within typical searches, the amount of produced backlinks, and also domain power and traffic statistics. Additionally, there is a comprehensive chart for identifying the keyword rankings in clusters divided between those found in the top three inquiries results.
However, with chargeable Ubersuggest, there are more options to unlock, covering more long-term historical searches, rank indexes, monitoring, more profound rival analysis, backlink possibilities, and much more. And the most pleasant thing is that the premium will cost you approximately 90% less than competitors.
You may take advantage of all these functions and simultaneously manage up to three sites only for $29 monthly. In case you need to operate from four to seven sites, then a Business plan for $49 monthly is just the thing. The Enterprise version for $99 per month will be suitable for those who handle at once from eight websites and more.
That way, you don't have to add cumbersome plugins and risk the pages' security. Apply Ubersuggest and reach all the requisite data and statistics with no excessive web apps.
5. SEMRush Writing Assistant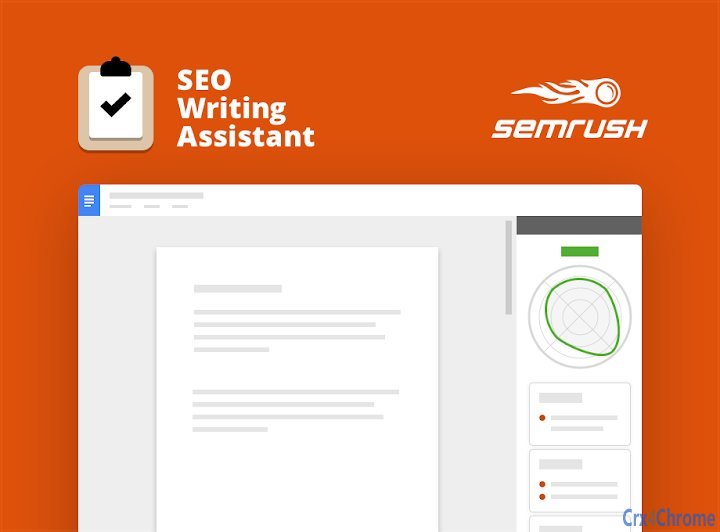 Are you aimed at crafting SEO-friendly content? Then it is definitely your destination. SEMRush is the best of its kind for keyword investigation, rival audit and search marketing study, and a whole lot of others.
The company enables a free SEO Writing Assistant web app for WordPress. As soon as you install SWA, the universal SEMRush platform will be approachable and you can get priceless guides for sites' content drafting.
Merely entering the targeted keywords and suggestions with the content score split into uniqueness, readability level, tone of voice and ultimate SEO will arise. Make an account to use all SEMRush plugin potential, and it is absolutely for no fee. Frankly speaking, a free profile is pretty limited and you create only one content template for improving the site's SEO. But by blending another plugin power like Yoast with SEMRush, you will get a killing mixture no doubt.
Keyword readability, density and plagiarism-related issues are the fundamental things to monitor. If your texts are not unique or Google considers you copied them from somewhere, it may result in the rankings. So SWA is a great investment for producing quality traffic for the website.
One thing to mention is that the Pro version doesn't give you the requisite templates to profit with SWA. In the present case, Business or Guru accounts are required. Still, it is beneficial in any case as you don't need to purchase separate profiles for each writer. Just reach one Guru profile for the manager and when they connect content templates to documents, all writers will have access to SWA.
6. Schema Pro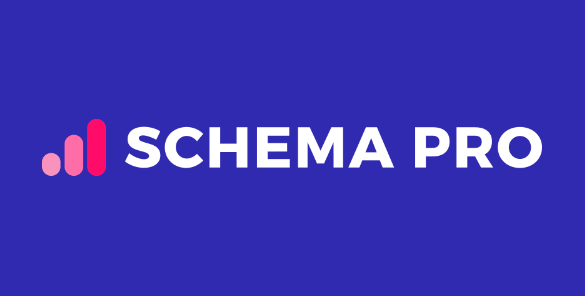 How to achieve better SERPs is the question every site owner wonders about. The matter is you should implement specific schemas for indicating to Google the way of your content interpretation. It was a burdensome job earlier, but the sky-high page search results in several clicks will be in the bag due to the Schema Pro plugin.
Schema Pro may influence a diversity of content types like books, recipes, events, courses, reviews, how-to do's, services, job posts, software apps, FAQs, articles, products and video items. If you publish something from the previous list, then the given plugin is a must-check.
This tool is the salvation for multiple businesses. For example, suppose you have a store. Wouldn't it be nice if Google Maps automatically showed its location? Simply do a couple of clicks and the store pics, its placement and driving time are already here. No magic, just Schema Pro proficiency. Considering what impact it may bring to your SEO, the pricing of $63 yearly is ridiculous. What's more, with this package the personalized support service is at your disposal.
It is critical to understand that Schema Pro is not an SEO web app numerosity. Thus, before applying it, make sure that there is no web app conflict and that they may complement each other. If you don't see arresting search results, SP is certainly worth trying.
7. Yoast SEO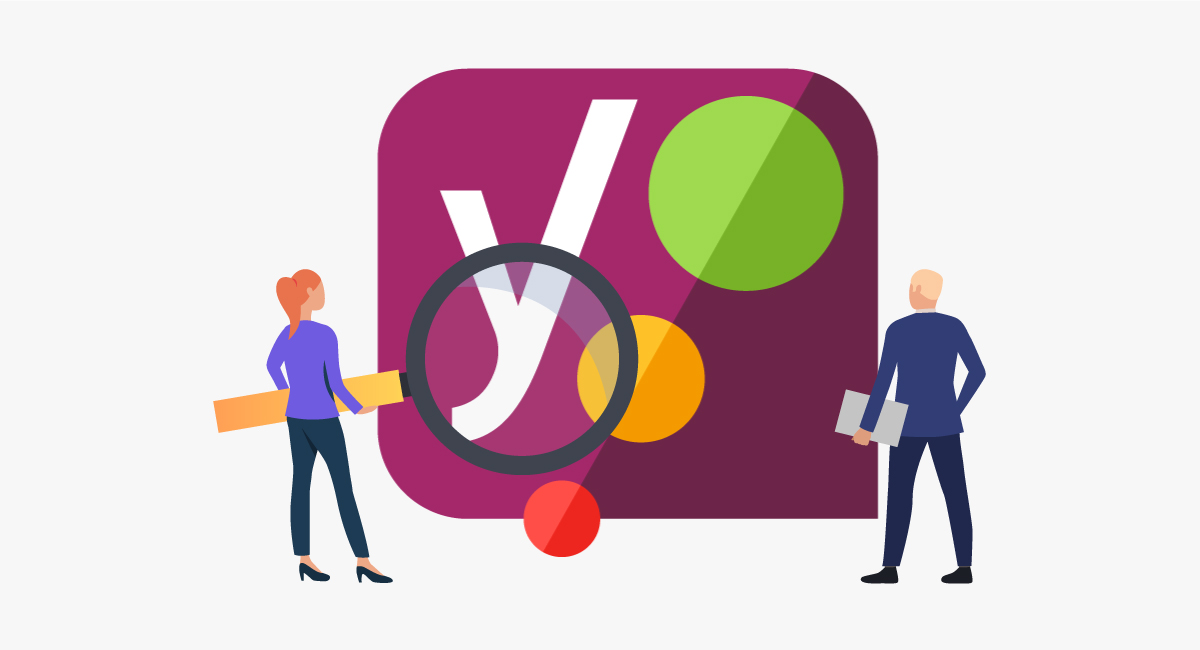 Yoast is clearly the most iconic plugin for SEO and its download quantity speaks volumes. The free plan may come in handy for beginners to win the SEO world and the premium version will run your business to the leading positions.
Although Yoast is not as simple in use as AIOSEO, it still remains highly convenient and trouble-free. Here you come upon the features that no one web app provides:
Canonical URLs
Keyword/ readability analysis
Schema markups
Mobile preview
XML sitemaps
Metas / title descriptions
Provided your site is large and your budget doesn't allow you to purchase premiums, no worries, Yoast will handle every SEO task completely free. Unlike AIO or SEO Press where upgrading to a chargeable premium plan is obligatory to benefit from the designing schema markup, here it is non-chargeable.
If you want to broaden your Yoast possibilities, go for a premium plan and get a wishful outcome owing to advanced specifications like:
Internal links recommendations
Content suggestions
Redirection
Automatic posting
In-app ads absence
Round-the-clock support
Choosing this option, be ready to fork out $89. However, this price is fully justified. Your ranking will never meet the bottom line with this Yoast and it is flawless for gradual implementation of top practices across all sites.
8. Ahrefs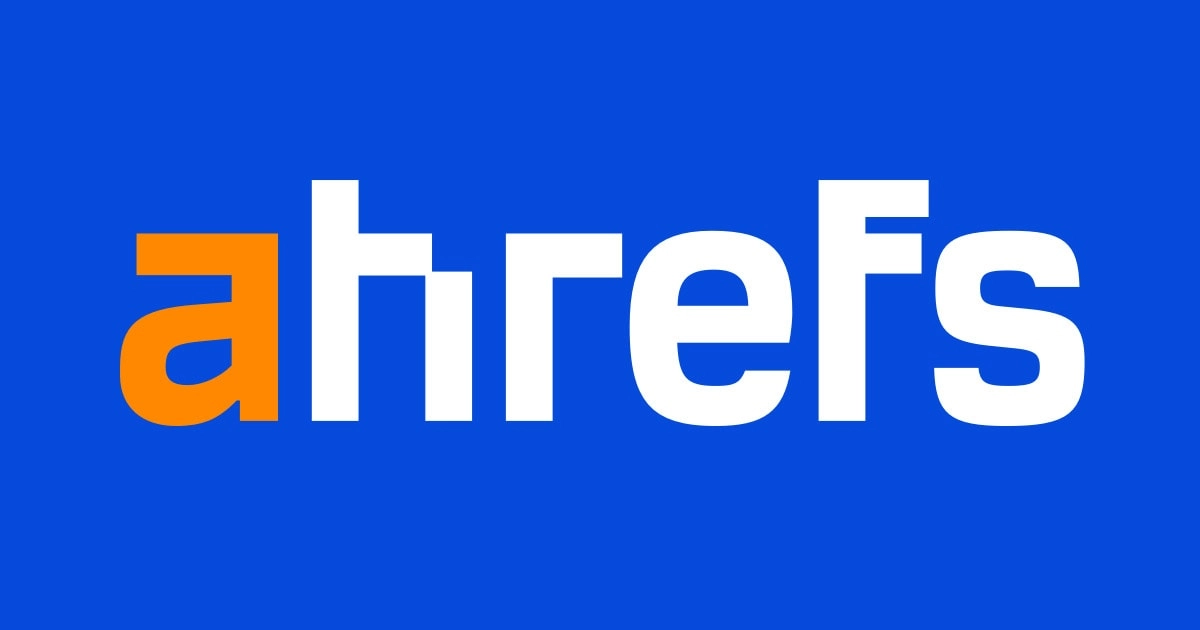 If you strive for a multipurpose tool for your blog, marketing strategies or business, nothing will perform better than Ahrefs. Do keywords investigation and backlinks audit, monitor rivals' performance, and key phrases ranking.
Backlinking exploration is what the plugin does at its best. This function can give a clear vision of web sites linking to numerous competitors, but not you. It will aid in earning plenty of backlinks and create an array of collaborations.
Ahrefs also help to learn what content our opponents find valuable and generate more on such topics to gain vast engagement.
Ultimately, Ahrefs is impeccable for defining keyword repetition and duplicate writing. With this info, merging and upgrading the relevant content to drive ranking high will be incredibly unchallenging.
Conclusion
Looking for the WordPress SEO plugin is really hard to pick exactly your cup of tea. So to facilitate your life, we generated a digest of noteworthy and top-notch choices with all their provided pros.
SEOPress is the least expensive yet contains the needed basics for SEO novices.

WP Rocket may considerably raise your site speed, thereby boosting rank positions.

AIOSEO will transform you from a beginner to a pro user, ensuring pages rank high.

Ubersuggest is responsible for high-quality performing keyword and domain investigation.

SWA stands for the first-class web app for crafting SEO-friendly content.

Schema Pro fits for reaching more significant click numbers to already existing ranking.

Yoast is the best all-in-one free plugin for all levels of WP users.

Ahrefs is the superior decision for skilled and proficient SEO specialists.
Get into the Top Google Ranking
free
SEO Cost Calculator Tool
Enter URL & See What We Can Do Submit the form to get a detailed report, based on the comprehensive seo analysis.